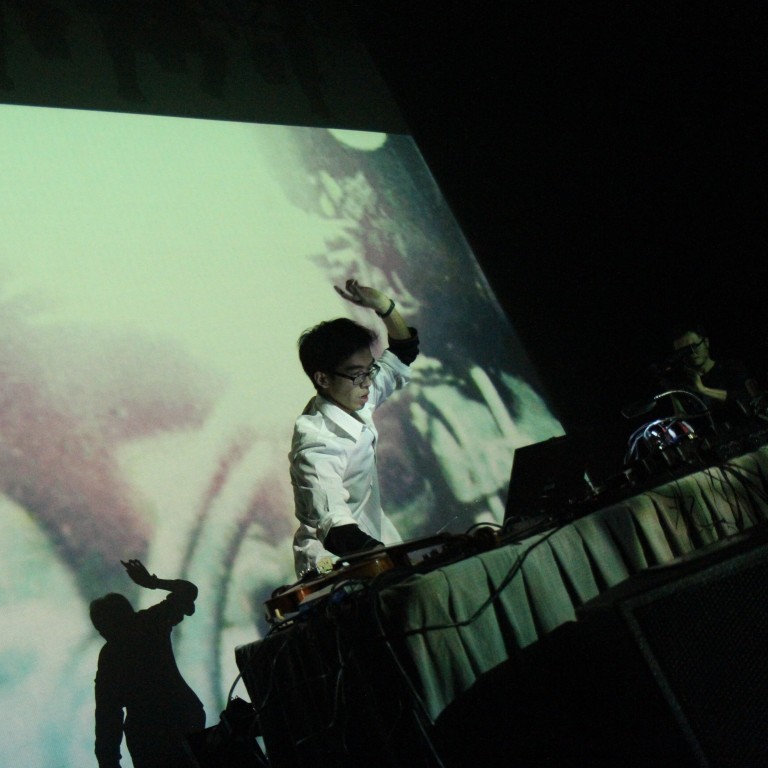 Imagination and reality collide in cosmic multimedia concert and dreamlike 'mini' dramas at New Vision Arts Festival
Composer Choi Sai-ho, whose work was launched into the cosmos by a radio telescope in 2018, will combine electronic music with video imagery in Live ∙ Earth ∙ Space
Zoetrope, an interactive theatre production mixing stage performance and videos, examines suppressed emotions at event showcasing pioneering performing arts
In partnership with
Leisure and Cultural Services Department
Few people have had the opportunity to send something they have created into space, but Hong Kong electronic composer and multimedia artist Choi Sai-ho is one of them.
He was among a group of musicians whose specially created works were sent out by a radio telescope in 2018 – in a message also containing basic information about humanity and how to decode the transmission – that is travelling 120 trillion km to a potentially habitable exoplanet, Luyten's Star b, 12.4 light years from Earth.
The Sónar Calling project, marking the 25th anniversary of Sónar, Spain's annual Barcelona music, creativity and technology festival, hopes the signals will be picked up by extraterrestrial intelligence.
"In the 1970s, Nasa sent the Voyager Golden Records [containing sounds and images, aboard two Voyager spacecraft] into space," Choi says. "Commentators point out that, many years later, the Earth or the human race might not be around any more, but the Voyagers will continue to travel. Extraterrestrial intelligence will find out that we once existed."
Composer shows fascination for space
The cutting-edge musician was invited to take part in the mission after showing his fascination for space through his works including his 2012 music video, Space Between Us, in collaboration with painter and singer Kenneth Tsang, and Black Moon, a 2019 creation, which paints the Earth's satellite in a sinister light, with "singer-songwriter and theatre-maker" Jing Wong.
These pieces and new works will feature in Choi's two onstage Live ∙ Earth ∙ Space concerts, during Hong Kong's forthcoming New Vision Arts Festival. His shows at the Black Box Theatre of Kwai Tsing Theatre, on November 18 and 19, form part of the annual event, organised by the Leisure and Cultural Services Department, which introduces audiences to pioneering, trendsetting and groundbreaking works from local and overseas performing artists.
Choi, a prolific collaborator, who often works with other veteran performers as well as up-and-coming talent, is known for his bold use of technology to add layers to music genres such as orchestral music, and to elevate the rhythms, melodies and beats.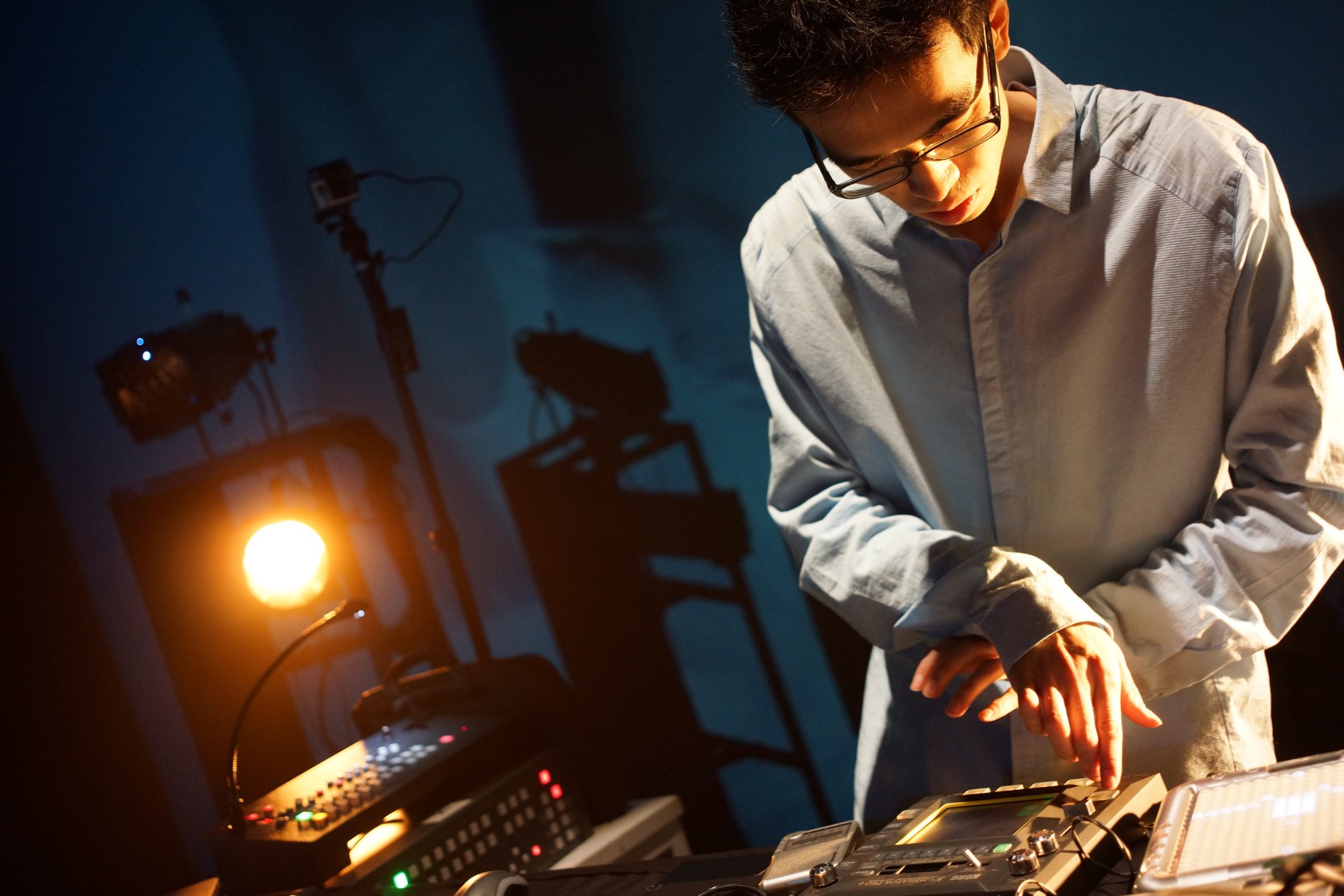 "It has been a challenge to come up with a concept and put together the track list, and we also need to upgrade the equipment and adjust our ways of thinking," he says. "We have to picture what the outcome is going to be, especially with works that we have not performed live before."
Visual and audio extravaganza – by tram
In his typical style, Choi will double up during the concerts as both musician and video jockey, with the show's moving images displayed on a curved LED screen to symbolise the spherical shape of the Earth and other planets in our solar system.
Choi often shares his works with the public on social media, with Freezing Night∙ Tram Depot – a time-lapsed video of a Hong Kong tram ride, paired with electronic beats and a vocal narrative, written by local poet Leung Ping-kwan, or Ya Si – among the most watched with nearly 15,000 views.
The result is a visual and audio experience that will remind you of one of those nights where you find yourself lost in time – and your thoughts – while travelling through the city on the tram.
"I invited [alternative electronic musician] xxtilldawn to perform the vocal narrative, and it will be different from simply playing the video," Choi says. "What you see on social media is the studio version of the work. There are many moving parts that we need to prepare for in a live performance, so a lot of adjustments have to be made."
Other works in the show include Dragon's Delusion Era and A Delusion – paired with psychedelic cartoons by Hong Kong artist Kongkee, who describes himself as "a wry comics writer who cannot tell comedy from tragedy" – and Power, inspired by big data technology.
Show where dreams and reality overlap
The festival also includes Zoetrope, an interactive music theatre production, which combines a series of short videos posted online, showing everyday life and suppressed emotions, and a stage performance where reality and dreamscapes depicting inner turmoil, conscious and subconscious overlap.
Director Olivia Yan, who has worked in stage production for more than 20 years and collaborated with some of Hong Kong's leading performing artists to create the performance, describes it as "four mini-shows forming a big show".
"Basically, I need to have four crews and four stage managers working on it at the same time," Yan says.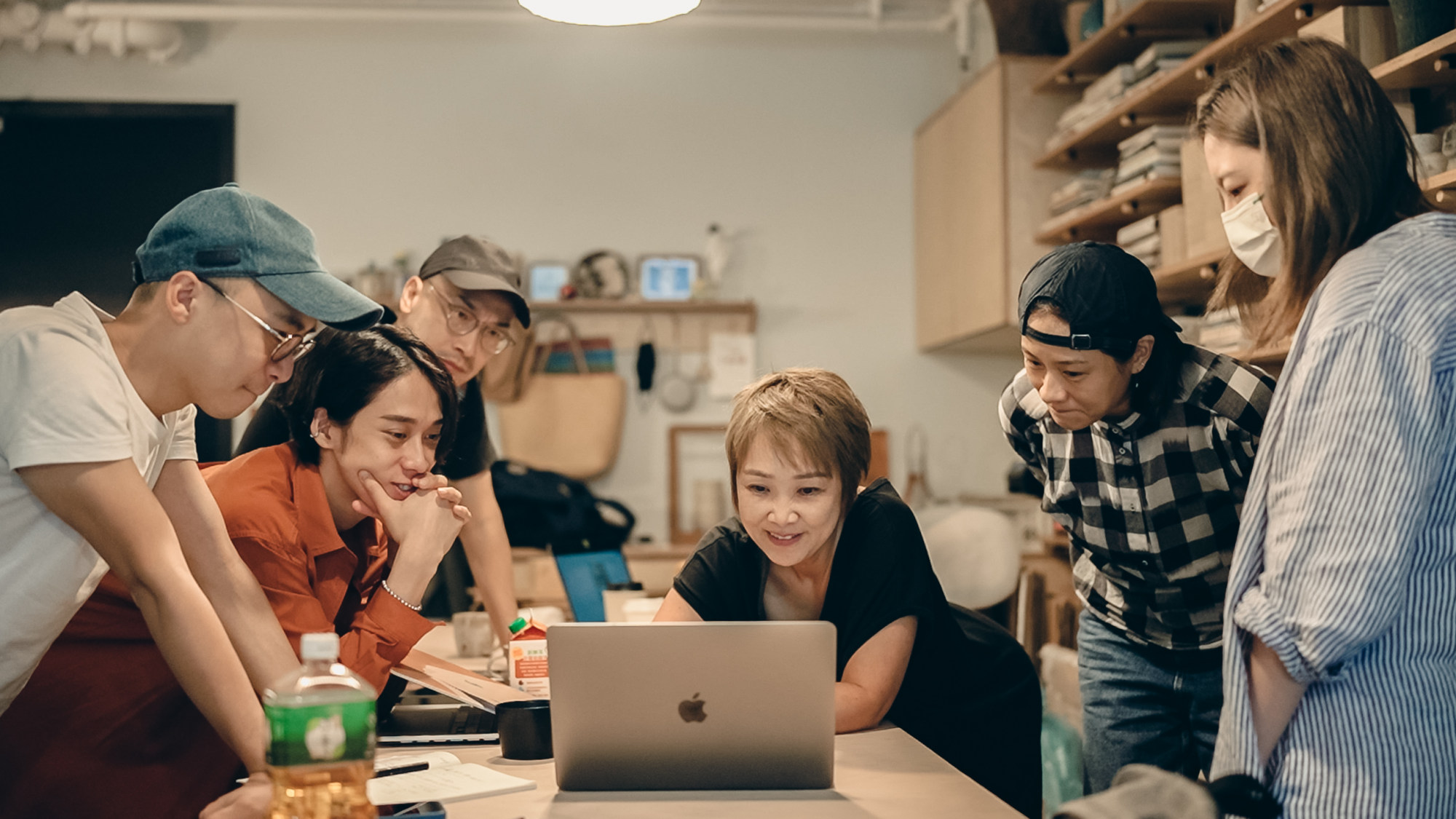 Unlike a conventional play, where an audience focuses on the same story, people attending Zoetrope are divided into five different zones, where they will be watching either a video or a different 15-minute performance at a given time.
The groups will then move to watch a performance in another zone: sometimes, it may be a different part of the story, or a repeat of the previous performance, so that members of the audience may end up with different experiences and perceptions of the show.
Yan says she named the show, Zoetrope, after the early, pre-film animation device, where images inside a rotating cylinder appear to move if viewed through vertical slits.
"When the cylindrical drum is not spinning, you are fixed on one picture: you can only see the message when it spins," she says. "Through this metaphor, I wanted to express how we must move on with time to find out what's happening, and what life is about.
"It's my first attempt to do something like this on so many artistic and technical levels. There will be 300 showgoers following our directions as they navigate the auditorium, and we will have to make sure it's safe, and that the performance is successful.
"I have been joking that it's like trying to organise Squid Game [the South Korean survival game drama television series, which features hundreds of participants]."
Collaboration sparked by love of pottery
The concept of the show started entirely organically. Award-winning Hong Kong actress Karena Lam turned to Yan while looking for help to make a short film about one of her pottery projects – a pursuit she has enjoyed for years.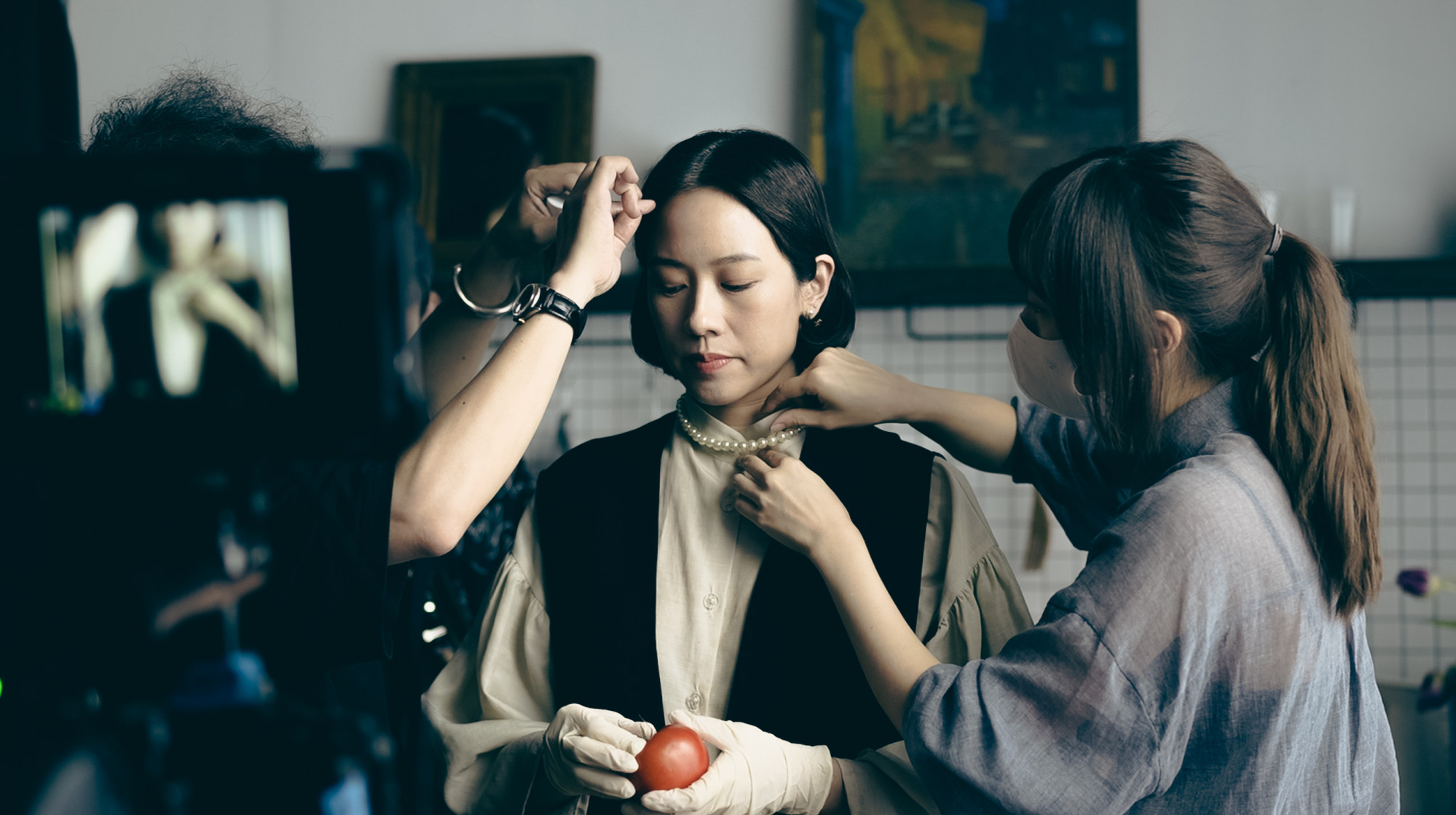 Yan brought in television and stage actor Tyson Chak and Cantonese opera practitioner Jason Kong to work on the project, which saw them get to know each other while sharing their personal stories – and dreams – and decide to collaborate. Dancer Oscar Li teamed up with them later to also take part in the production.
"At first, I struggled with the thought, 'How do I put these four stories together?'," Yan says. "Then I realised there was a common thread: all of the dreams they shared sounded outlandish, but they all spoke of true desires."
She says the original idea was to show the audience short films about the actors as "themselves", and then they would play their alter egos on stage. "Then an idea sprang to mind," she says. "I love the topic about the relationship between time and life … and a revolving stage will act as a 'clock', and as the audience makes the rotation, it signifies the passage of time.
"I told the actors, the audience will not get to know the entire 'you'. They will see you at that given time, but they won't know your past, and they won't know your future."
Performers reveal their innermost thoughts
The audience will get to see a side of these four performers that they have probably never seen before. Chak, for example, dreams of himself as a wolf with a pair of butterfly wings, but finds himself locked in a greenhouse and unable to break free to return to the forest.
Lam's story focuses on the relationship between a daughter and a mother, but each member of the audience will be presented with the story only from one perspective. Kong's performance takes place right in the middle of the audience, with him playing a character who is holding onto a bridge pillar, as the water level rises, while waiting for a rendezvous that never materialises.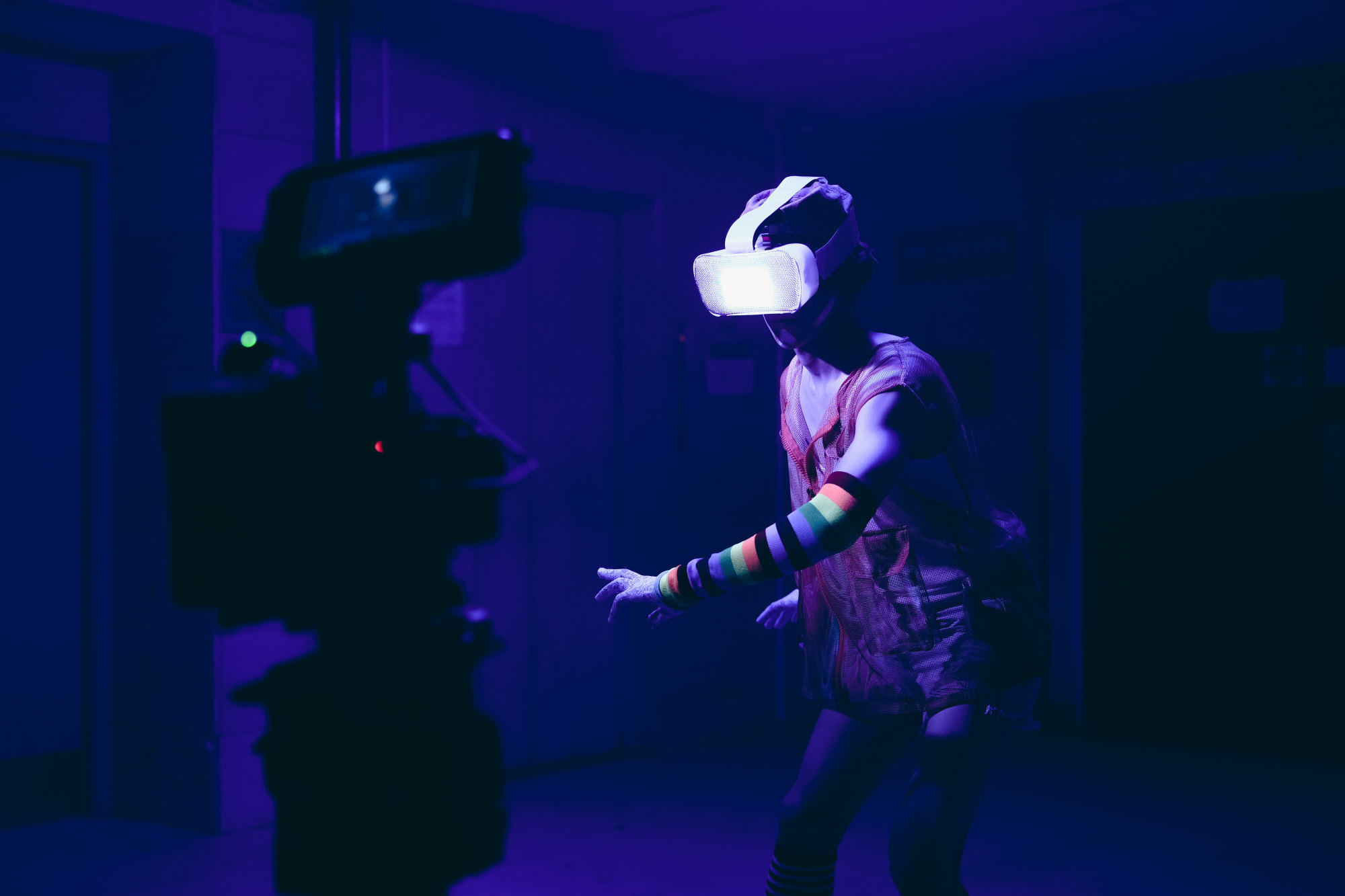 Li presents the story of a youth lost on the internet, and to understand his world, all of the audience members will need to wear headphones.
According to Yan, the storytelling will be facilitated by the use of music created by Olivier Cong, a musician known for his mysterious and intricate style, which moves between different genres, often within one track. The stories will be delivered in Cantonese, but she says that the acting and music will enable the performances to transcend language barriers.
Zoetrope
will take place from November 10 to 13 at the auditorium of Kwai Tsing Theatre.