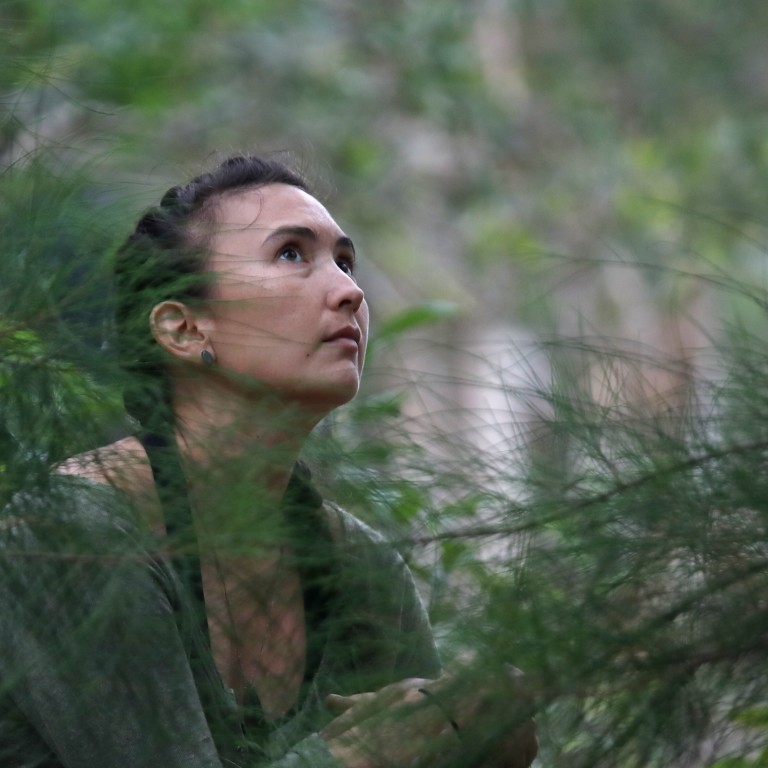 Why Hongkongers should embrace nature and city's great outdoors, says forest therapy guide Jasmine Nunns
Studies prove people with hectic lifestyles who relax in countryside improve their cardiovascular system, quality of sleep and mood, and reduce stress
More than 40 per cent of Hong Kong comprises unspoilt protected country parks, forest trails and reserves, says founder of Kembali
In Partnership With:
Hong Kong Tourism Board
Hongkongers, like many city residents, often try to extend their waking hours each day – at the expense of a good night's sleep – says Jasmine Nunns, whose company, Kembali, helps people connect with nature through forest therapy walks and workshops.
"We stretch our capacity to work longer, party harder, be awake longer, do more, and [as a result], sleep less," the 35-year-old certified forest therapy guide says.
"And even when the sun sets, we keep our blue lights on, via our [electronic] devices and the television, sleeping past midnight."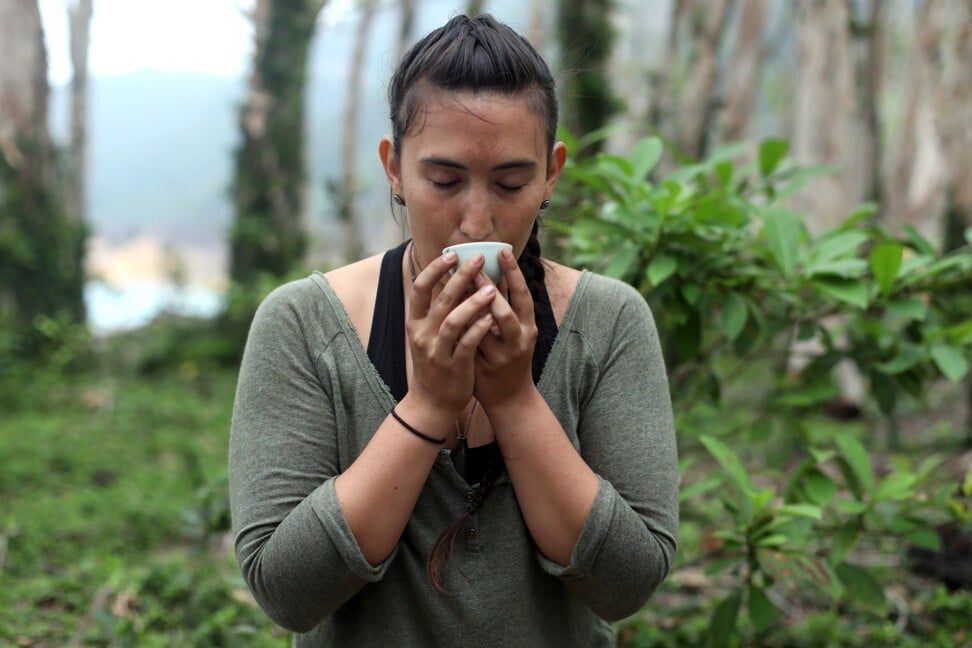 "The scientific research merely [shows] what our ancestors already knew centuries ago – the benefits of nature for our well-being are endless, from improving quality of sleep, mood and the cardiovascular system to reducing stress and anxiety," she says.
"Being in nature is incredibly healing. But most of all, nature – with its cycles – also teaches us that there is time for rest and a time for regeneration. Life is not always about this non-stop exponential growth."
Reconnect – and heal – with nature
It involves "bathers" spending time in nature – connecting with it using their ears, eyes, nose, mouth, hands and feet – so their senses savour the feel, sights, smells and sounds of their surroundings while walking unhurriedly and aimlessly.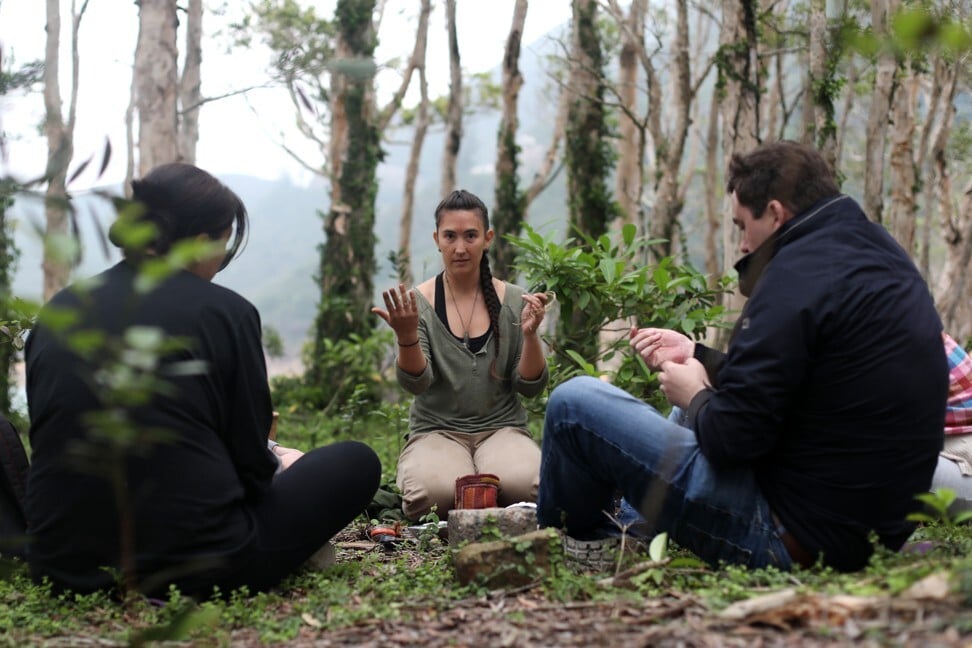 "Everyone's forest therapy experience is different, but for me, it is a practice of remembering my senses and tapping into intuition," Nunns says. "It's about remembering to notice and observe without judgment – and developing affection and compassion not only for nature, but also for ourselves."
Kembali's forest therapy sessions are often conducted in small groups of not more than seven people. This kind of gathering, where people bond during the guided therapy, is especially healing for city residents, Nunns says.
"We are becoming increasingly isolated," she says. "And while it's important to tune inwards and make time for introspection, there's also such a thing as too much separation.
"This coming together as a community facilitates collaboration rather than competition – a reminder that we are all in this together.
"It is also an opportunity to share our stories and celebrate the diversity that we all bring to the table."
City's natural spaces
People are often surprised by how forest therapy can be carried out in a dense city such as Hong Kong, Nunns says. "More than 40 per cent of [the city's] land comprises country parks, protected reserves and coastlines; we have endless options," she says.
Nunns developed her deep appreciation of nature during her childhood. Growing up in a village in Tai Po, New Territories, near to the valley and woodland areas of what is now Kadoorie Farm and Botanic Garden, she was able to play in – and embrace – unspoilt nature, including swimming in streams, climbing trees and rescuing animals.
She studied geography at university and worked for animal welfare charities and environmental non-profit organisations before founding Kembali, which means "to return to" in Bahasa Indonesia.
When deciding where to take Kembali's forest bathers, Nunns says she's spoilt for choice. "The natural space in Hong Kong is incredible," she says. "There are so many opportunities to explore – thousands of km of trails we can go on."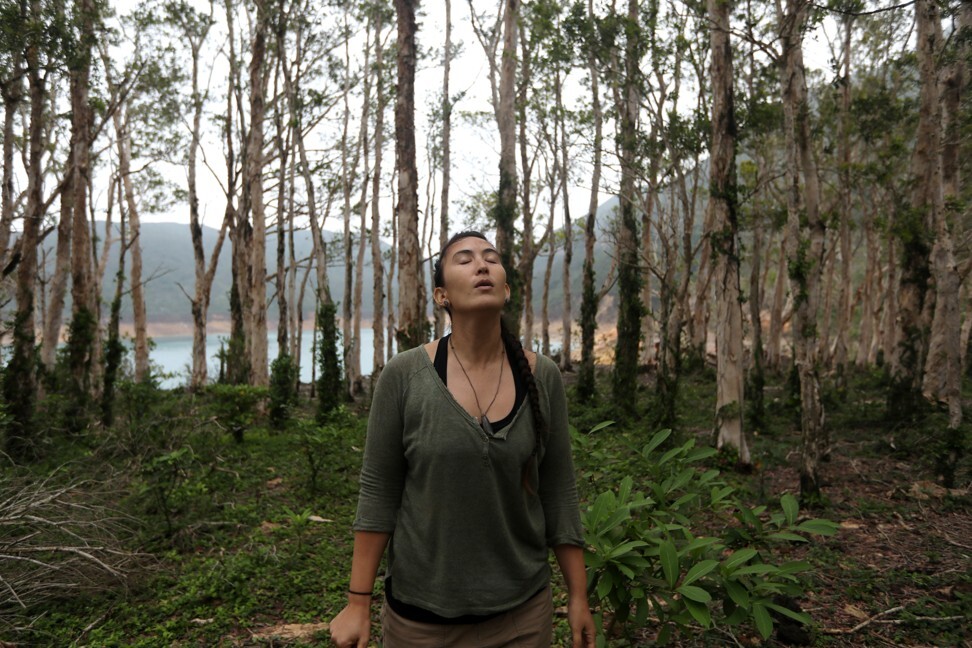 It is most important to choose somewhere with plenty of open space, which will allow Kembali's bathers to move freely, where they "won't be directed where to go, because we're so used to that in our society", she says.
Nunns particularly enjoys visiting one spot in Tai Mei Tuk near the Bride's Pool Waterfall in the New Territories. "I find myself really drawn to that area because there are forests, rivers and other bodies of water," she says.
"It feels really alive and abundant [in nature]. But honestly, I just love the diversity of all the places we have here in Hong Kong."
Take a breather: rest and relax in northeast New Territories
Hong Kong's fast-paced lifestyle often encourages residents to escape the daily grind for some much-needed weekend getaways. Luckily, the city's gorgeous natural countryside enables us to do just that.
Tai Po Kau Nature Reserve
There's no better place to "forest bathe" – or mindfully immerse yourself in nature as a form of therapy – than the Tai Po Kau Nature Reserve, which offers 460 hectares (1,135 acres) of unspoilt woodland.
Green Hub
The Old Tai Po Police Station was declared a grade one historic building in 2009. Kadoorie Farm and Botanic Garden has transformed it into Green Hub, a space dedicated to low-carbon living programmes and workshops, including cooking classes.
Mr Cardigan
Step into the converted shipping container of this cafe through the quaint brick entrance before being greeted by a space that's teeming with greenery. Explore the gardens outside or take photos of the surrounding views once you're done with your meal or drink. Open only on Sundays, 2pm to 6pm.
Bradbury Jockey Club Youth Hostel 
Book a night at Bradbury Jockey Club Youth Hostel, which is close to Plover Cove Reservoir and hiking trails leading to Bride's Pool and Pat Sin Leng. For an unforgettable experience, sign up for a sunset kayaking session led by a professional coach.
Tai Wai to Tai Mei Tuk
One of Hong Kong's most stunning cycling routes is a 20km (12-mile) or so journey from Tai Wai to Tai Mei Tuk along the Tolo Harbour, which takes you past villages, temples, parks, rivers, local landmarks – and many breathtaking views.
Plover Cove and Ma Shi Chau
Trails through Plover Clove will take you past shady streams, abandoned – and revitalised – Hakka village houses and farmland, while Ma Shi Chau is home to fascinating rock formations and other geological features. Hike or practise yoga while overlooking Plover Cove Reservoir.
Ping Che Mural Village
Inspired by Taiwan's "Rainbow Village", artists and residents from Ping Yeung San Tsuen in Ping Che, Fanling, picked up their paint brushes to transform their sleepy village with colourful murals. Now dubbed Ping Che Mural Village, it has become a local attraction, luring city dwellers looking for a weekend escape.
Ha Pak Nai
For dramatic, unobstructed sunset views, head northwest to the shallow beach-wetlands along Ha Pak Nai shore. This 6km (3.5-mile) stretch of coastline is a prime spot for couples and families looking to escape the city's hustle and bustle. Photography buffs should arrive well before 7pm in the summer to ensure they don't miss the magic hour.
The recommended itinerary was adapted from, and first published in, the Hong Kong Tourism Board "Holiday at Home" campaign, which was created to inspire and encourage Hongkongers to discover the city's hidden treasures. Please keep social distancing regulations in mind. For more detailed guides and tips, visit HolidayHK.com.


Fairoza had been writing and obsessing over words for most of her adult life at Singapore's top media conglomerate before becoming Morning Studio's in-house editor. She has produced both print and digital content and led campaigns for a wide range of brands and organisations – covering a gamut of topics from travel and lifestyle to the environment, technology and education.