In partnership with:
Singapore Tourism Board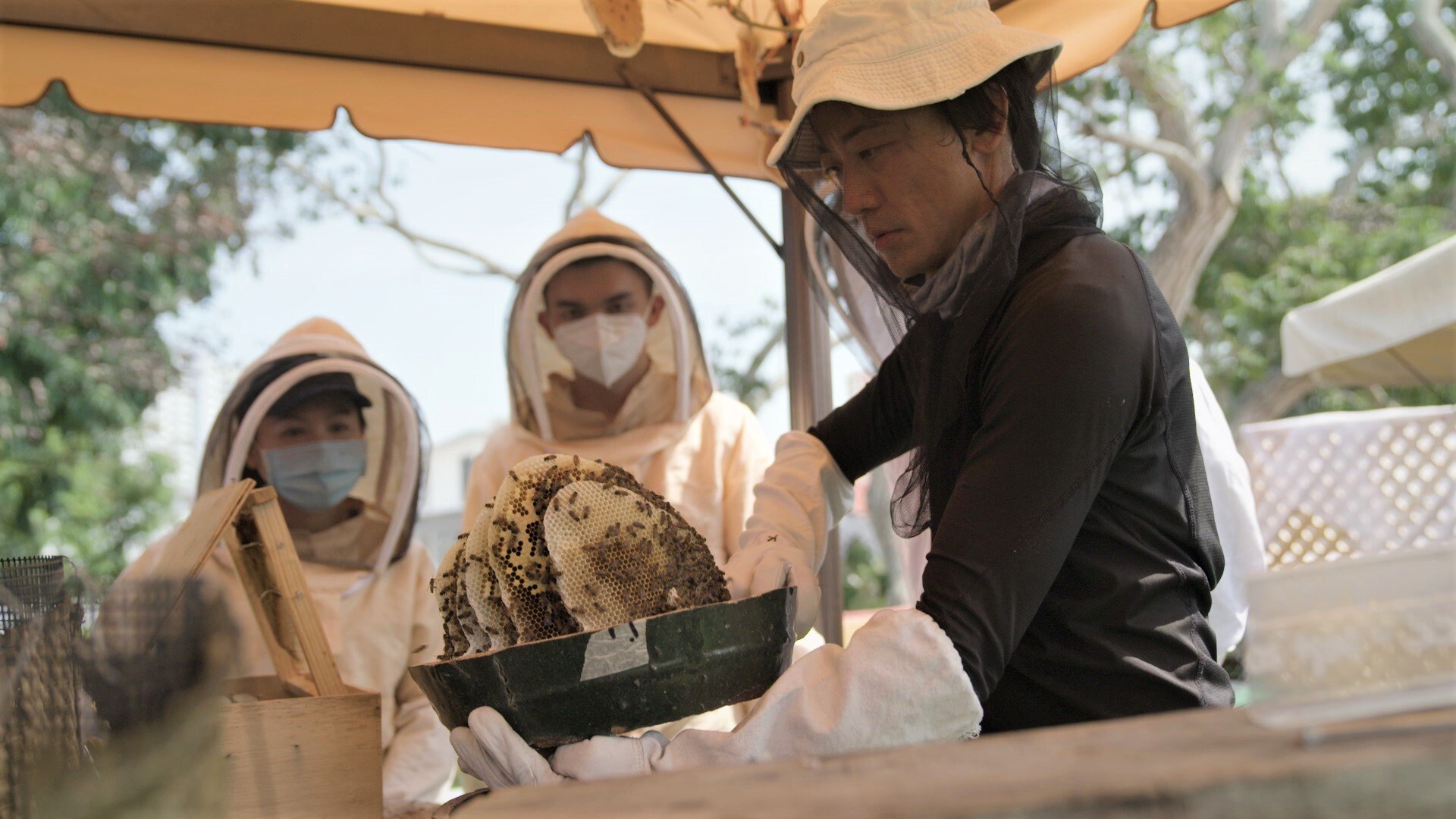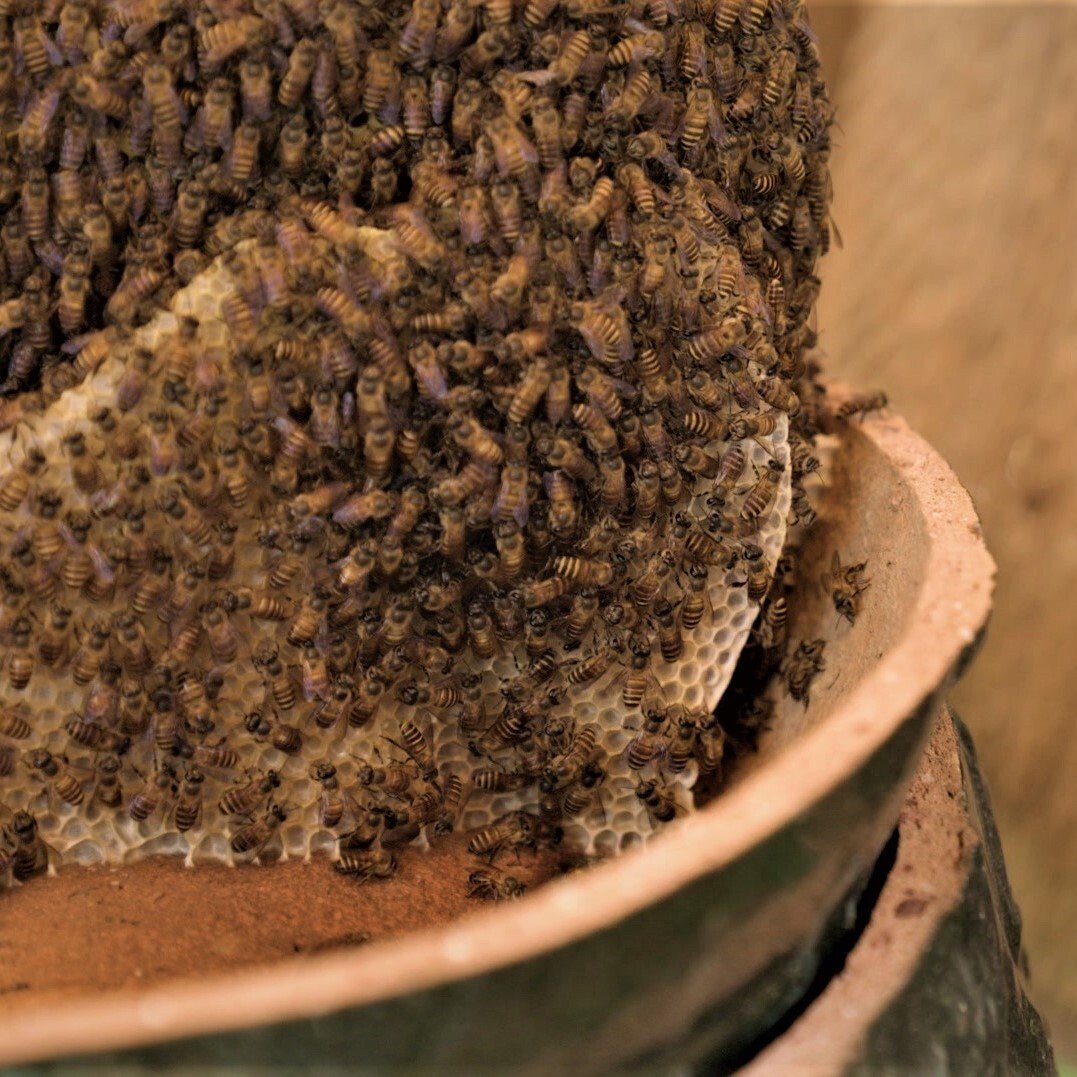 Singapore shophouse's rooftop farm experience helps people realise important buzz bees bring to our lives
In partnership with:
Singapore Tourism Board
Beekeeper Clarence Chua's The Sundowner, above traditional shophouse, showcases bee encounter, organic gardening and farm-to-table tastings
Most people's encounters with bees involve them getting stung, but Chua says they pose no harm if people are not seen as a threat
Environmentalists have long highlighted the importance of bees to the world's ecosystem. By carrying pollen from one plant to another, bees help to ensure the production of a huge variety of fruits, nuts and seeds, which promote global food security, nutrition and biodiversity.
Bees and other pollinators, such as birds and bats, affect 35 per cent of the world's crop production, increasing outputs of 87 important global food crops. Nearly 75 per cent of crops for human consumption, including coffee and cocoa, depend – at least in part – on pollination. In short, most of us will simply not survive without bees.
"They are our essential life partners," Clarence Chua, a Singaporean beekeeper and serial entrepreneur, says.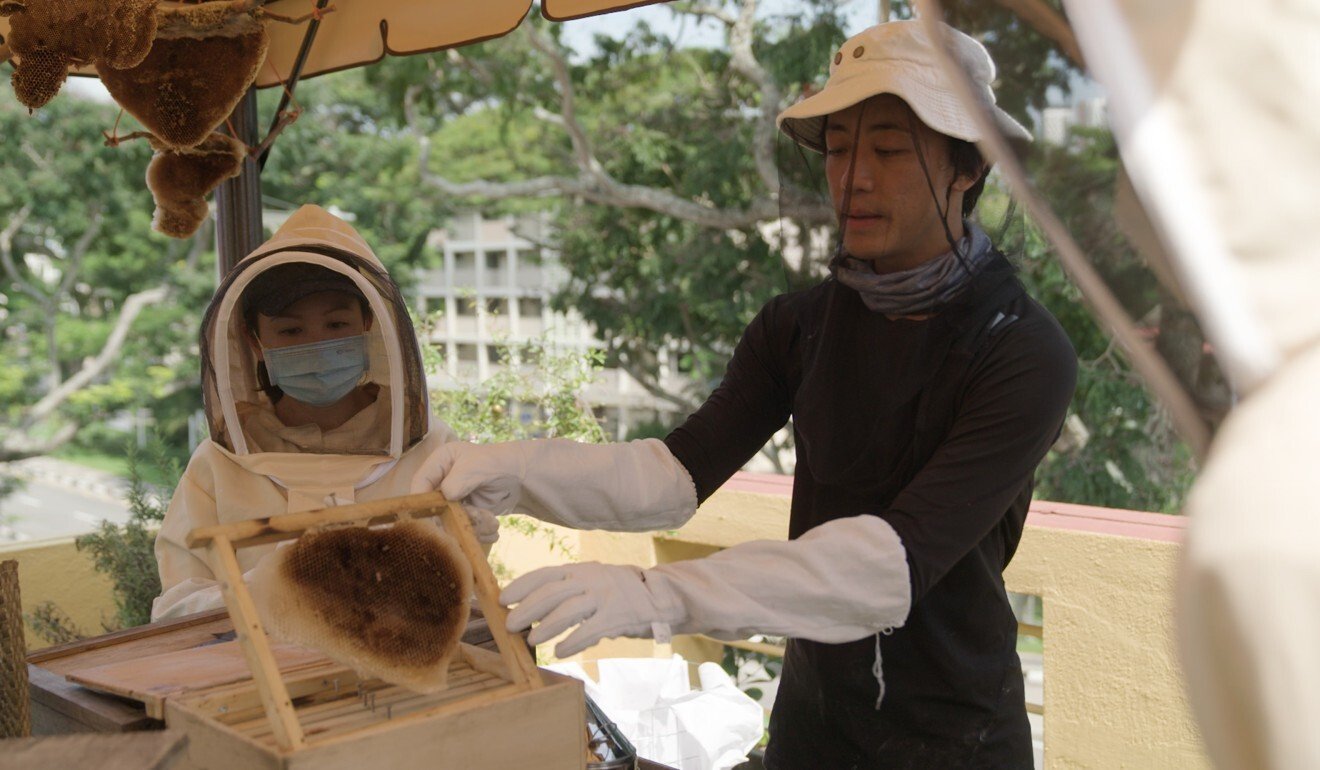 Chua, 38, who has started a mini bee farm on a shophouse rooftop in Siglap, a popular cafe and restaurant area in the southeast of the city state, says bees do not belong only in the countryside: they can happily coexist with urban dwellers too – as he is keen to demonstrate at The Sundowner, his rooftop farm experience.
"Singapore may not be an agrarian or agricultural society, seeing that most of the produce we get is imported from abroad, but what many of us don't realise is that if bees don't pollinate the fruits in the forest that we have, a lot of animals, including wild boars and monkeys, will go hungry," he says.
"They will then start rummaging through our trash, venturing into our living spaces and causing more problems."
Pandemic-born opportunity
At The Sundowner, Chua offers visitors a close-up view of three bee species, Asian honeybees, red dwarf honeybees and black dwarf honeybees, and their colonies, which he and his team rescued across Singapore.
"Most people's encounters with bees involved them getting stung," he says. "We want to show people that bees are actually docile; they won't harm you if you're not perceived as a threat."
He launched this experiential business in November last year, almost by chance, during the height of the Covid-19 pandemic, when he decided to search for safe alternative housing for the migrant workers he employs at his landscaping company – away from the dormitories where they were living, which were experiencing a surge in positive Covid-19 cases.
Chua, who studied journalism at university, and worked for Singapore's National Parks Board and Gardens by the Bay before launching his landscaping firm in 2016, found and then rented the shophouse, which happened to have a rooftop space.
"My team and I first designed the rooftop to be a showcase for our landscaping designs, but along the way, we realised that we could run it also in parallel with providing urban farming experiences, and not just with ornamental plants," he says.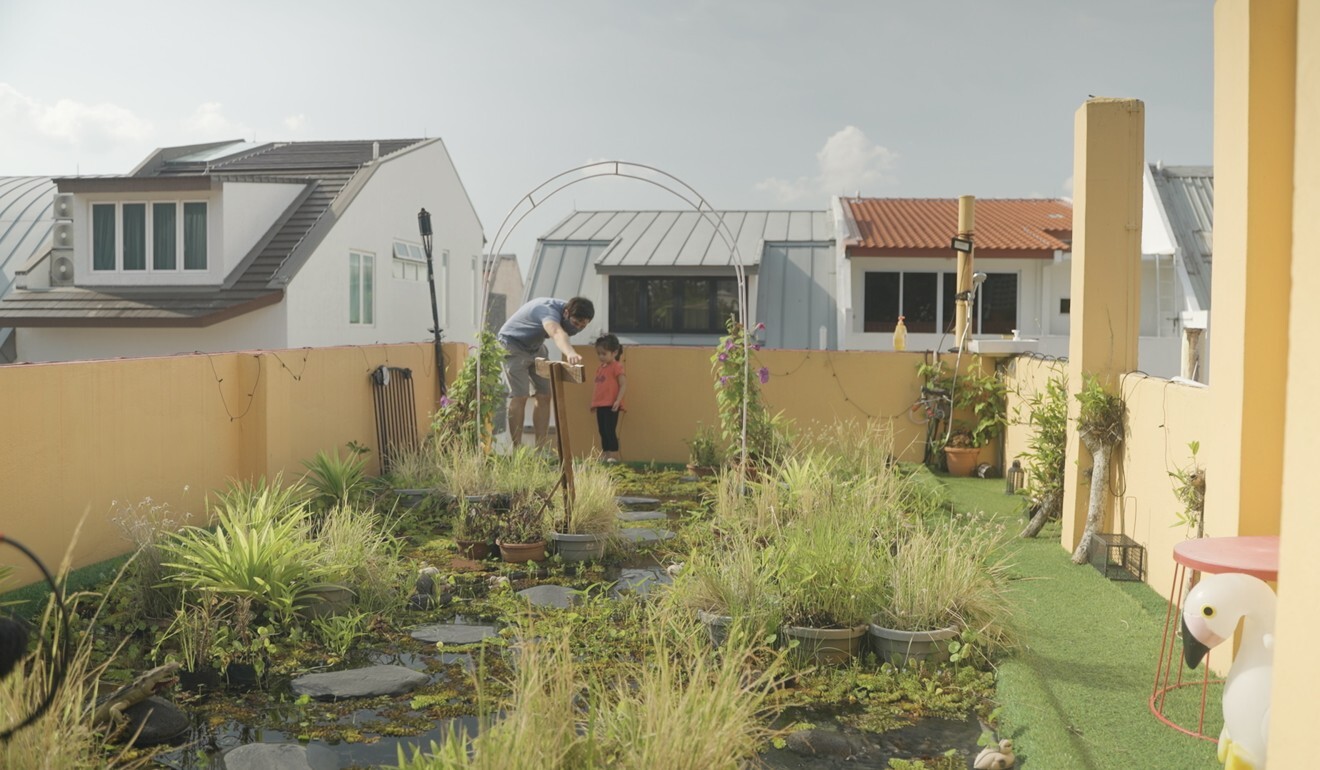 "The idea of self-sustainability has become really important in the past year when the borders closed, and so the interest in learning how to grow one's own greens has also picked up."
His bee rescue and rehousing efforts came later, when he and his landscaping team had to move a beehive from a client's property.
"Calling pest control or exterminators is not the right solution, as they will usually just gas and kill the bees," Chua says. "Bees are not pests."
Unexpected, novel experiences
His rooftop farm experience business now comprises three main features: a bee encounter, organic gardening of herbs such as basil, mint, rosemary, lemongrass and moringa, and farm-to-table tastings at The Sundowner's pizza and cocktail bar.
"The farm-to-table tasting is a refreshing, novel experience for many people here," Chua says. "We make them harvest the herbs and vegetables themselves, and enjoy them directly, or with their wood-oven pizza and cocktails, without washing, as these have been grown organically."
Visitors are also given free plant clippings to take home and grow by themselves.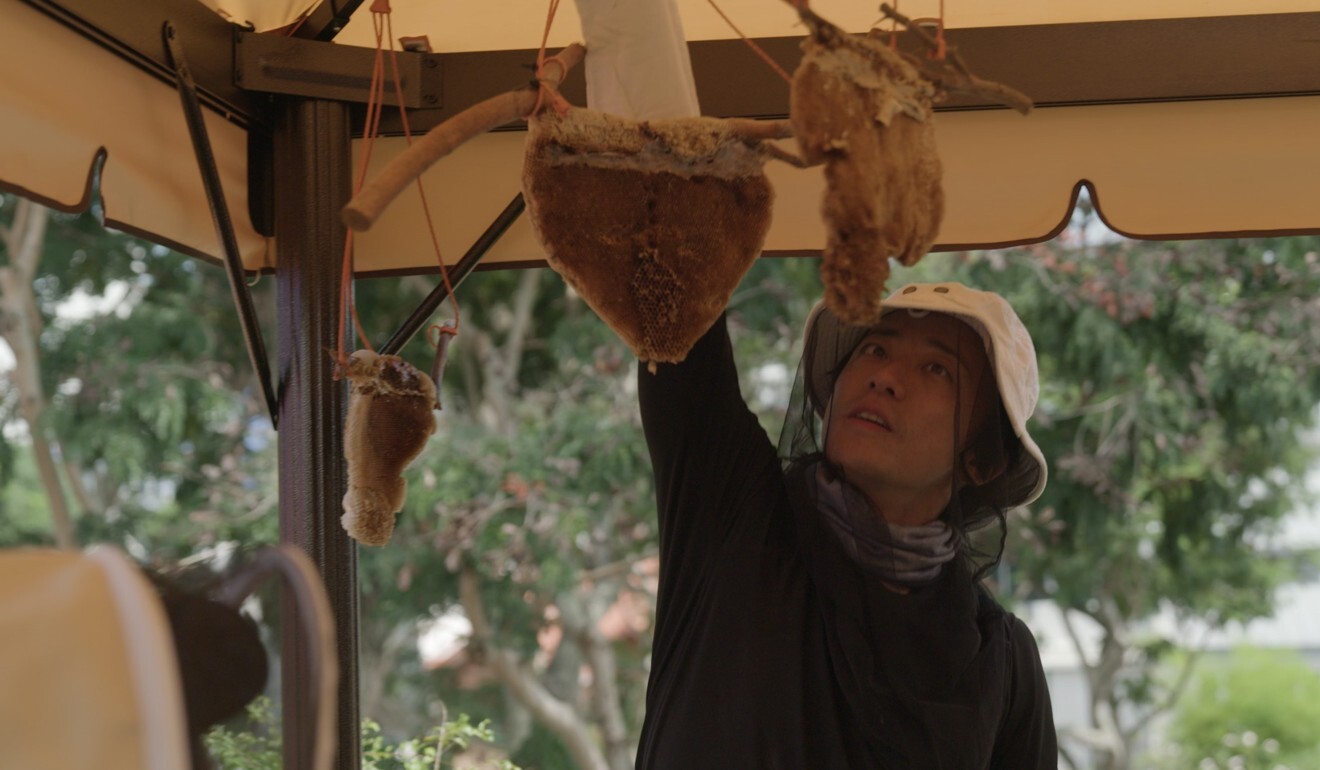 Chickens are deliberately left to roam freely on the rooftop. "They are not meant to be just fluffy and cute, but also play an important role," Chua says. "Their faeces enrich the soil, and they also help control earthworms, ants and the beetle grub population, keeping everything in balance naturally."
Ultimately, Chua, who also runs a business offering kayaking and other sea sport activities off the coast of Singapore, wants to help his rooftop visitors understand that everything in nature is connected. He says the chicken's faeces enrich the soil, which strengthens the plants' growth from the roots up to the leaves and flowers, which are then pollinated by bees that, in turn, harvest nectar into honey.
"Singapore is a surprisingly unexpected place if you know where to look," Chua says. "I just want to open up the chances for people to explore these lesser-known areas, enjoy themselves and discover new things."
Watch the video and learn about the different roles that bees play in their colonies from Chua, Singapore's beekeeper and rescuer. Interview by Emmeline Ong, who contributed to this report.