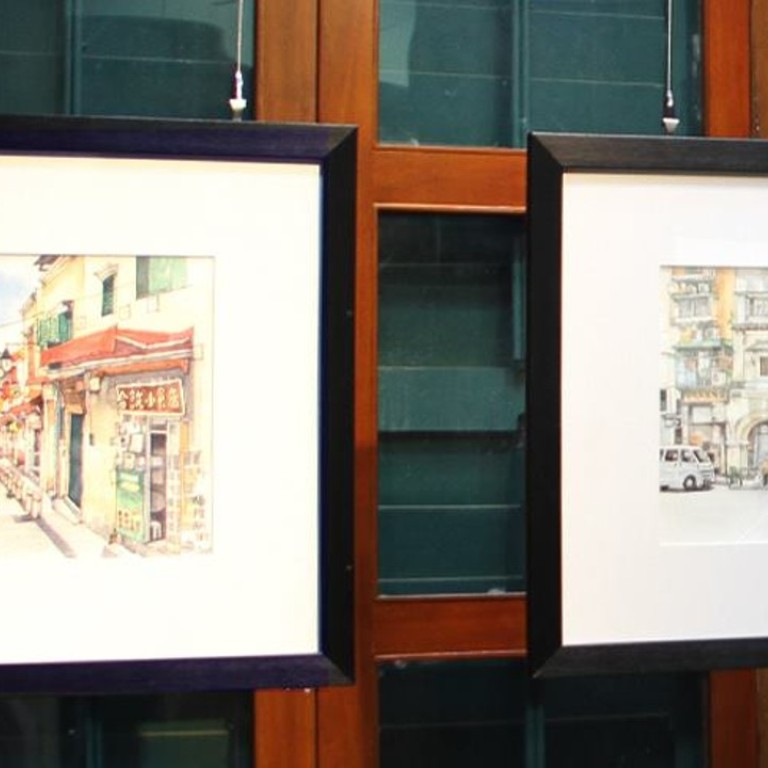 Young at art: Macau's arts scene gets a burst of energy
More venues are opening up for exhibitions and a new breed of young artist has emerged to produce diverse works in different styles
In Partnership With
Macao Government Tourism Office
In recent years, the local art scene in Macau has enjoyed a new lease on life. There are more venues for exhibitions and the types of work showcased are also increasingly diverse.
"As the public enjoys more exposure to art exhibitions, more people become interested in studying fine arts. The older generations of artists in Macau were more pragmatic in their works, but in the last few years, a new breed of artist has emerged to produce works of different styles. That has injected new energy to the art scene in Macau," says local artist Lai Sutweng.
Little galleries and exhibition spaces are often located in historical buildings, giving the experience a quintessential Macau flavour.
She recommends that visitors check out the Macao Art Garden, created from a dilapidated 50-year-old Chinese tenement building on the Avenida Dr. Rodrigo Rodrigues in Nape district, near Pooi To Middle School and St. Rose of Lima's School. It is the fruit of a collaboration between the Secretariat for Social Affairs and Culture and various community art groups to support local art development.
"There are exhibition spaces with events open to the public, and there is a coffee shop downstairs where people can relax. The neighbourhood is also quite peaceful."
The five-storey structure offers a total building area of 1,300 square metres and an outdoor garden of almost 300 square metres. Some 50 local artists have set up their studios there, and there are also classrooms for art courses. Souvenirs featuring local artists' works are available from the gift shop.
Art for All, one of the organisations behind Macao Art Garden, is celebrating its 10th anniversary with The Beginner's Mind – Works by AFA Founders exhibition, set for August 26 to September 17. The theme of "Beginners' Mind" comes from Buddhist classic text of the Avatamsaka Sutra: "The very beginning mind itself is the most accomplished mind of true enlightenment". It is a way for the participating artists to review their decade-long efforts in building the non-profit institution.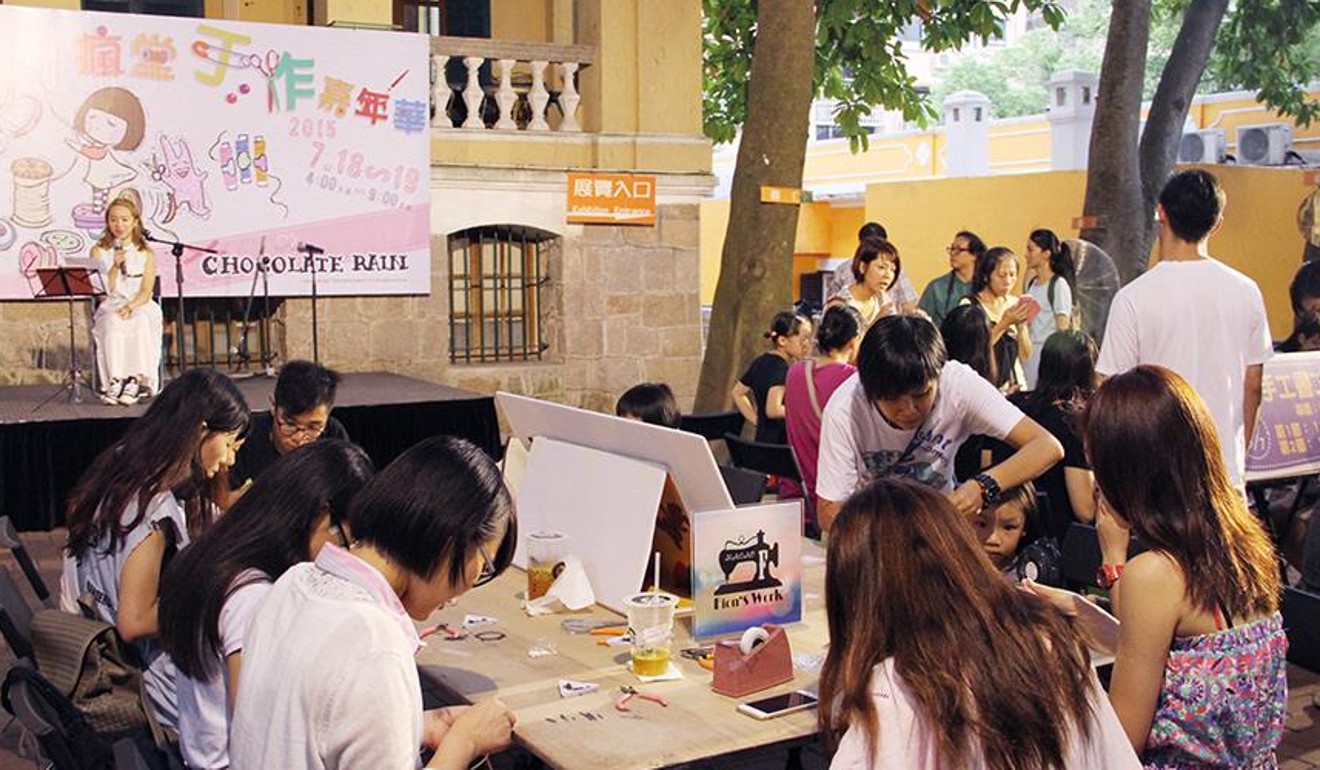 Another place worth checking out to appreciate local arts is 10 Fantasia, established in 2008 in the St. Lazarus Parish. The two exhibition halls and 10 showrooms display and promote the products of Macau's cultural, artistic and creative industries, with the works exhibited updated every month. There are also art courses on offer, including scriptwriting, photography, video and movie production, sculpting and painting. There are also regular animation parties, role-playing events, artists' gatherings and concerts.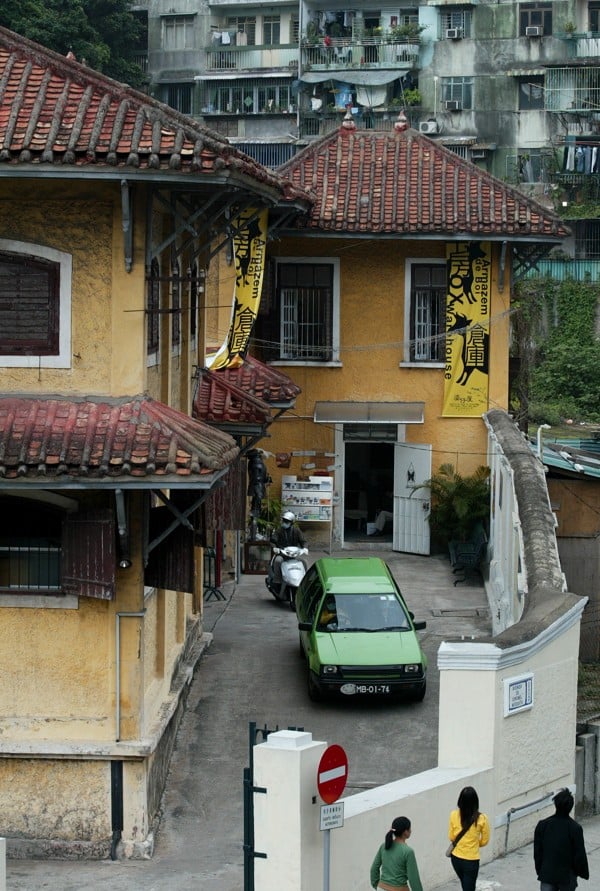 To learn about Macau's history through art, the best place to be is Ox Warehouse, formerly known as the Old Ladies' House Art Space. Founded in March 2002, it is a private and non-profit art association dedicated to nurturing local artists and facilitating collaborations. Many of its shows are designed to document Macau's history through artistic means.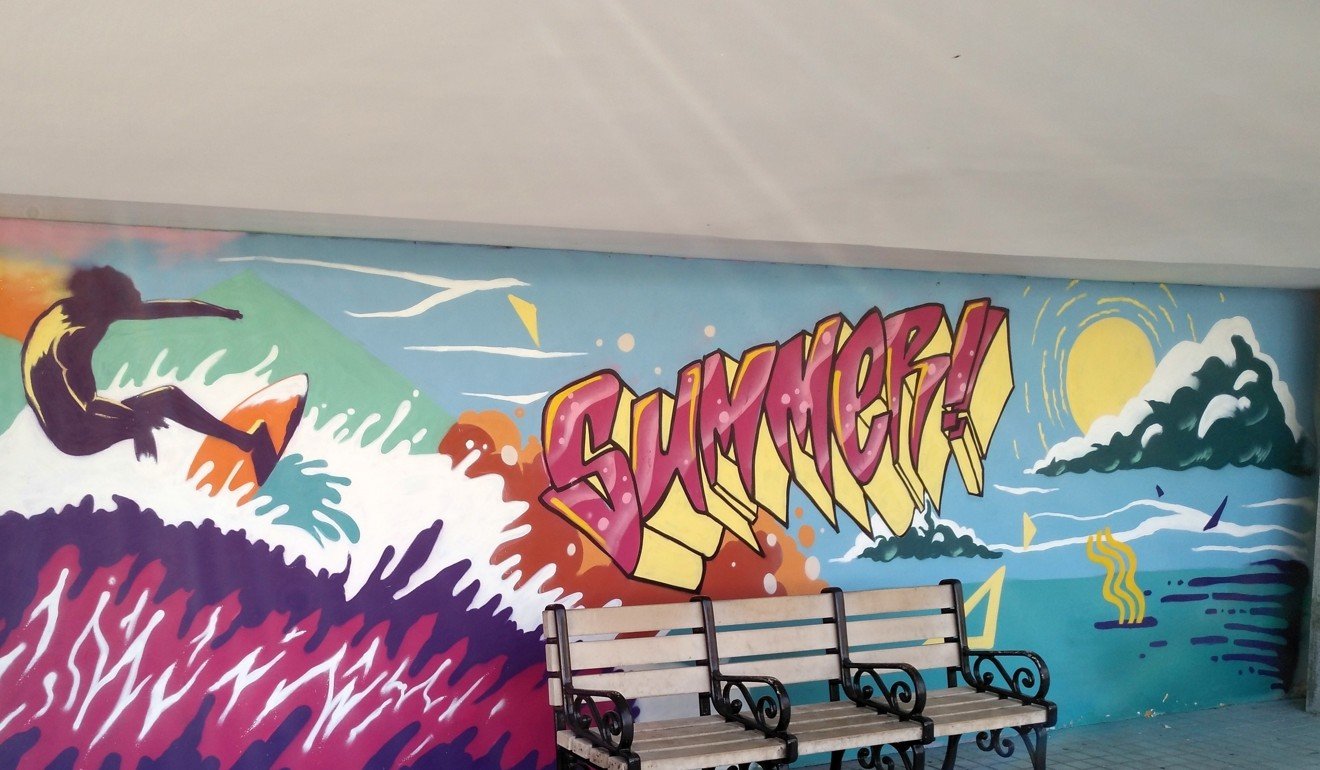 This year, the community art project of Ox Warehouse revolves around the Three Lamps District (otherwise known as Rotunda de Carlos da Maia), a neighbourhood known for being a haven to the Burmese Chinese fleeing the anti-Chinese riots in 1960s Burma. Various artists in the region, in their own ways, will recapture the spirit of this immigrant community in a month-long exhibition set to kick off on August 27 at Ox Warehouse with a documentary screening at 4pm.
Youngsters from Macau, who have studied abroad, are also a driving force behind the evolution of the local art scene. A group of overseas-educated designers have teamed up with locally trained counterparts to establish Macau Creations, exhibiting and selling works by local artists through outlets in Macau Tower and Taipa Village, and at consignment points around town. Their upcoming exhibition, scheduled for September 16 to November 24, is called Soda Panda Seven Year Itch Cosplay Show.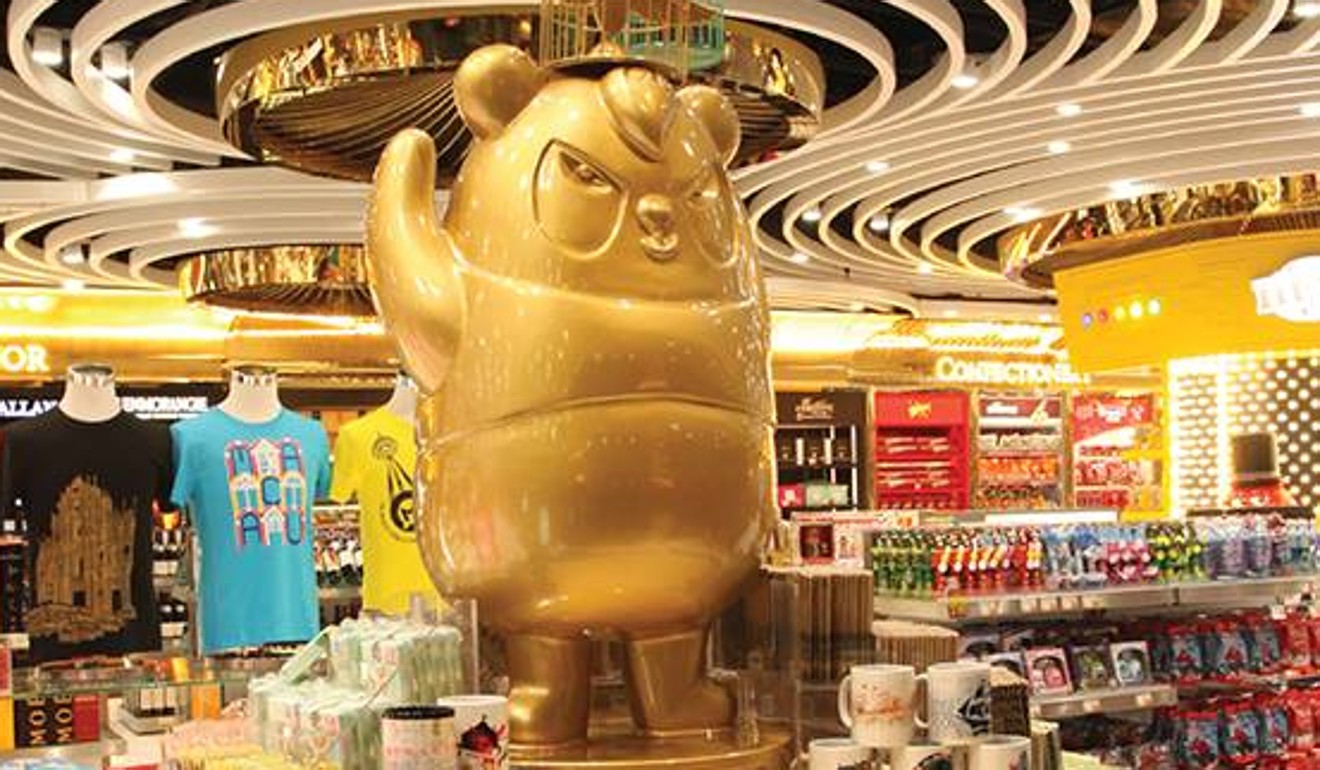 Soda Panda is a locally produced cartoon featuring a bear family of parents, three siblings and a rubber duck from Sichuan who have settled in Macau. The exhibition, at Macau Tower T1 Articulate Gallery, will showcase the Soda Panda clan in over 40 "quirky 3D designs" covering three themes: "12 Zodiacs – Around the World", "Macao Characters" and "Soda Panda World's Classic Celebrities". Guests are also encouraged to take selfies with the Soda Panda lantern at the door in celebration of the Mid-Autumn Festival.
Not far away from the Macau Tower is the Nam Van Lakeside Plaza where the Anim'Arte NAM VAN initiative takes place. Launched last year, the project aims to promote the waterfront of this man-made lake as a hub of creativity, leisure and dining.
Many regular visitors to Macau may have been to the restaurant at Institute for Tourism Studies, where fine Portuguese and Macanese cuisines are served at a reasonable price. You may now enjoy the same kind of fare by the lake. The IFT Café, run by students from the renowned hospitality school, offers a menu that is updated regularly. Works from local artists are showcased to add colour to the interior.
The Lakeside Gallery has more exhibits by local artists. The Macao Cultural and Creative Industries Map-themed Shops offer locally produced arts and crafts for you to take home, while every Saturday and Sunday from 2pm to 9pm, the outdoor weekend craft market lays out more good buys.
To soak in more of the atmosphere of this waterfront location, consider hiring a pedal boat (20 patacas for a two-seater; 40 patacas for a four-seater, per 30 minutes). If you are around these parts in the evening, remember to catch the laser projection show on Nam Van Lake on Saturday and Sunday at 9pm and 10pm.