An architect's view of Hong Kong's 'growing' arts and cultural hub beside Victoria Harbour – West Kowloon Cultural District
Evelyn Ting of architectural design firm, New Office Works, co-created eye-catching Growing Up – a timber pavilion in Nursery Park used as performance and event space
Structure pays homage to growing prominence of arts and cultural area, with venues such as theatres, concert halls and M+ museum of visual culture
In partnership with:
Grand Victoria
It is hard to miss the timber-columned structure with its sloping roof overlooking Hong Kong's iconic Victoria Harbour as you walk along the waterfront promenade in the city's arts and cultural hub, West Kowloon Cultural District (WKCD).
Growing Up, as the pavilion is called, has been standing in the Nursery Park since March 2019, after winning the inaugural Hong Kong Young Architects and Designers Competition in 2017.
The competition had invited young designers and architects in the early stages of their careers to design a structure, which was initially meant to be only "temporary".
The winning design, created by Evelyn Ting Huei-chung and Paul Tse Yi-pong, co-founders of the Hong Kong-based architectural design firm, New Office Works, features an intricate structure of sustainable timber columns, which can be used as a performance and event space, for activities including small markets, music and dance concerts and presentations.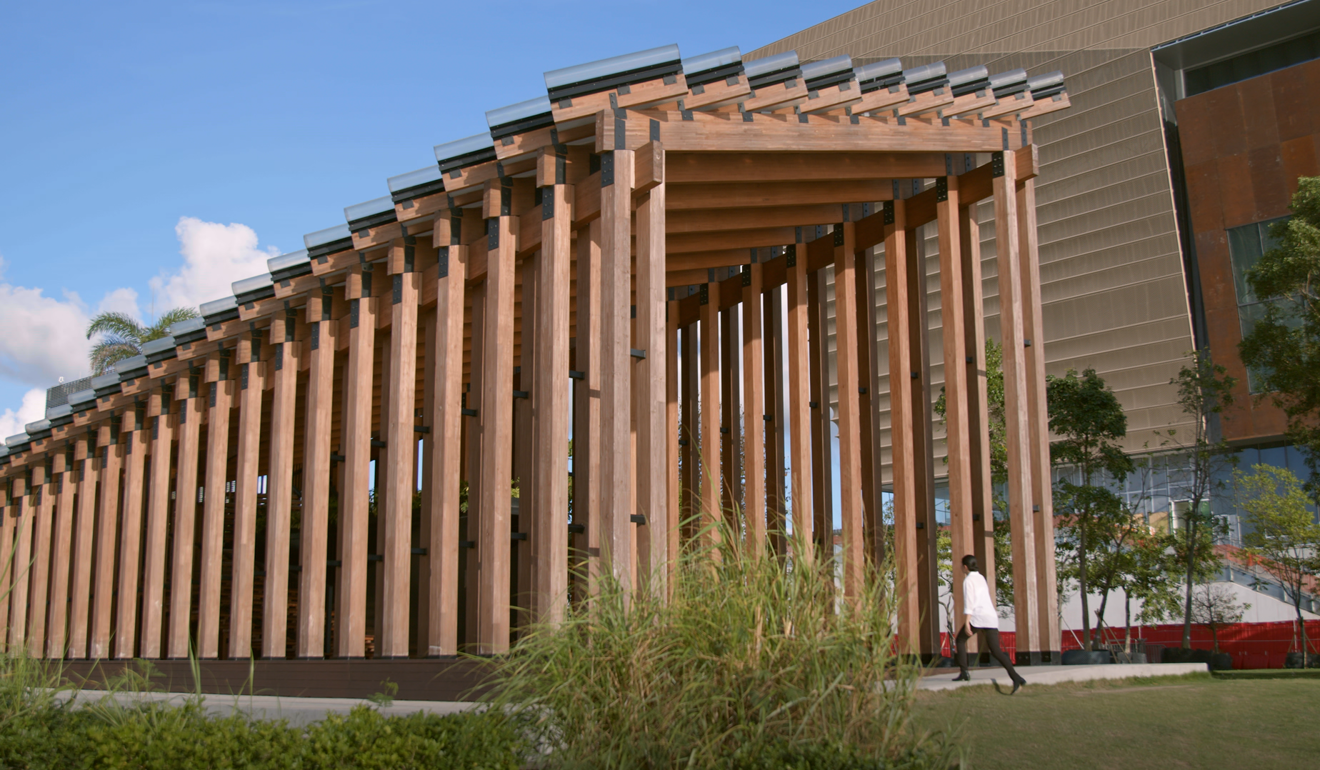 Columns which span the pavilion's sloping roof and support its two longer sides house a striking, gently curving stepped seating area within, where people can sit and relax as they enjoy the stunning harbour view.
"We're quite proud of the Growing Up pavilion – to see it come to life and be used by various members of the public … in different ways," Ting says.
"We have step seating, which can accommodate audiences for small performances. There've been dances as well as people doing yoga. We also wanted to provide a space for people to just sit and enjoy the sunset view."
Where culture and nature meet
The pavilion's name was inspired by its location. "It's in the [WKCD] Nursery Park, so we wanted to reflect the idea of trees and plants growing, as well as the growing arts and culture hub."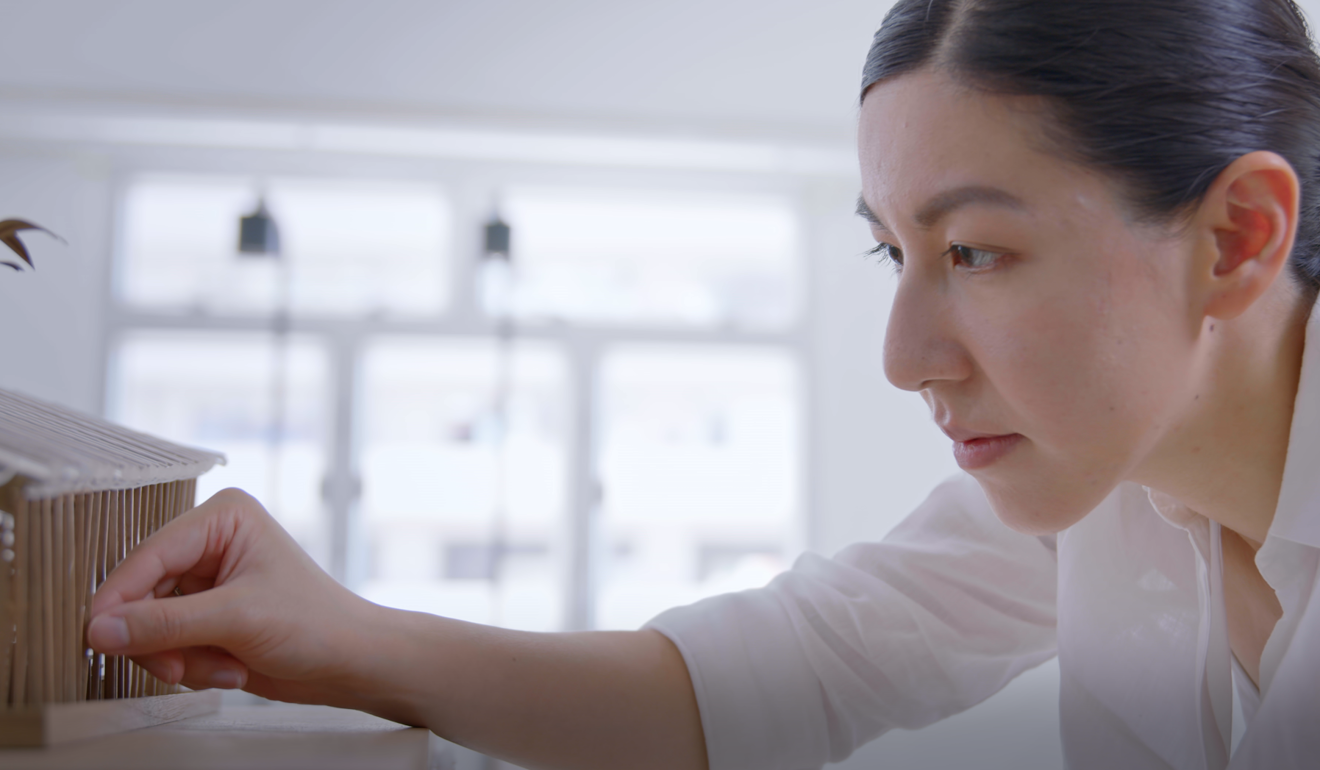 The WKCD's evolution has taken more than 20 years, Ting says. "It was first proposed in 1998 to encourage more arts and cultural venues in Hong Kong, which has always been viewed as more of a financial hub. It's quite an ambitious project."
The site, covering a 40-hectare (100-acre) area of reclaimed land on the westernmost tip of the expanded Kowloon peninsula, is home to one of the largest cultural projects in the world, featuring museums, theatres, concert halls and other performance venues, which will serve as an international-standard arts hub.
"Spaces like the West Kowloon Cultural District are very important to global cities because they offer a large open space for very high [population] densities," Ting says. "They are a good example of how you can combine various elements, for example, culture as well as nature, into one space."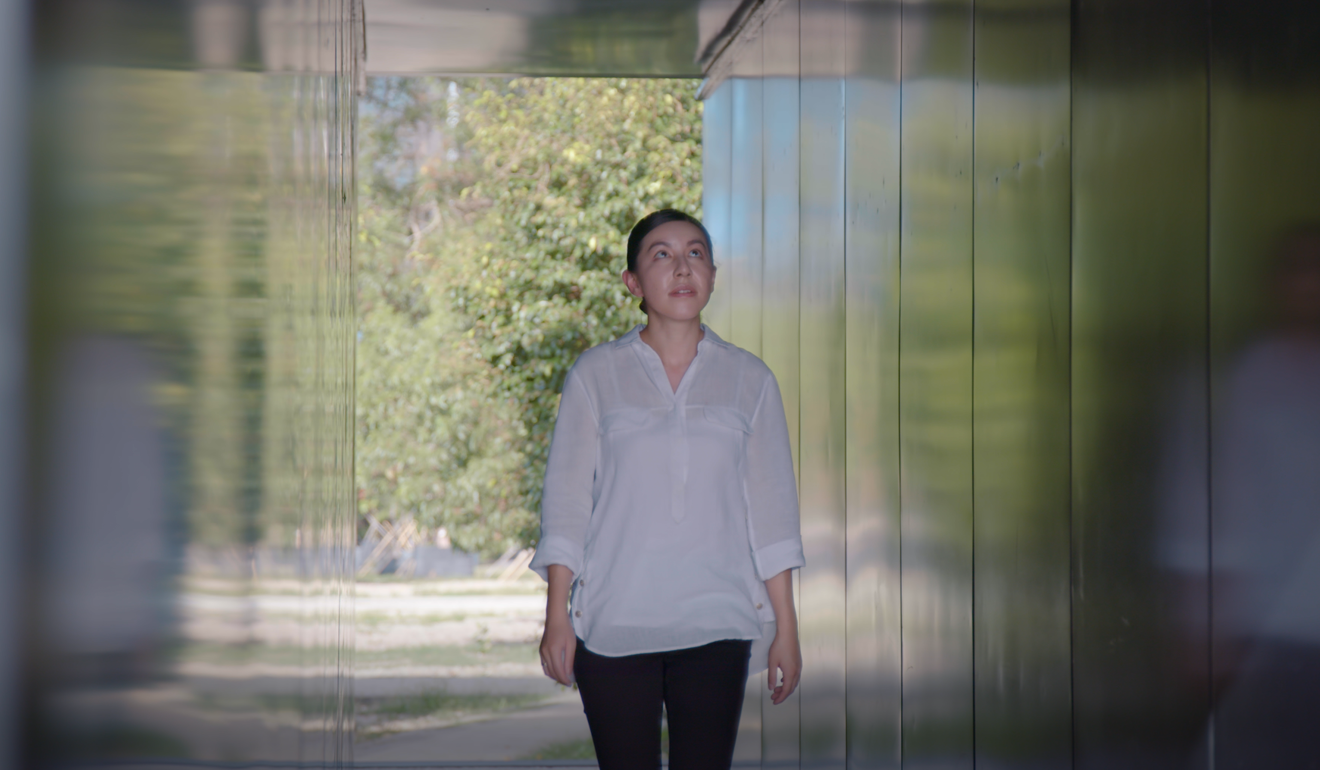 She says she is most looking forward to the opening of M+, a museum of visual culture – including 17,000 square feet of exhibition space, three cinemas, a lecture hall, library, performance spaces, cafes, restaurant and rooftop terrace – which will be nearly twice the size of London's Tate Modern.
"The entire M+ facade is designed to be a giant LED screen for different digital art displays," Ting says. "That will be an exciting addition to the Hong Kong skyline."
Watch the video and explore the West Kowloon Cultural District through the eyes of Evelyn Ting and find out what elements of Hong Kong's streetscapes influenced the design of the Growing Up pavilion.