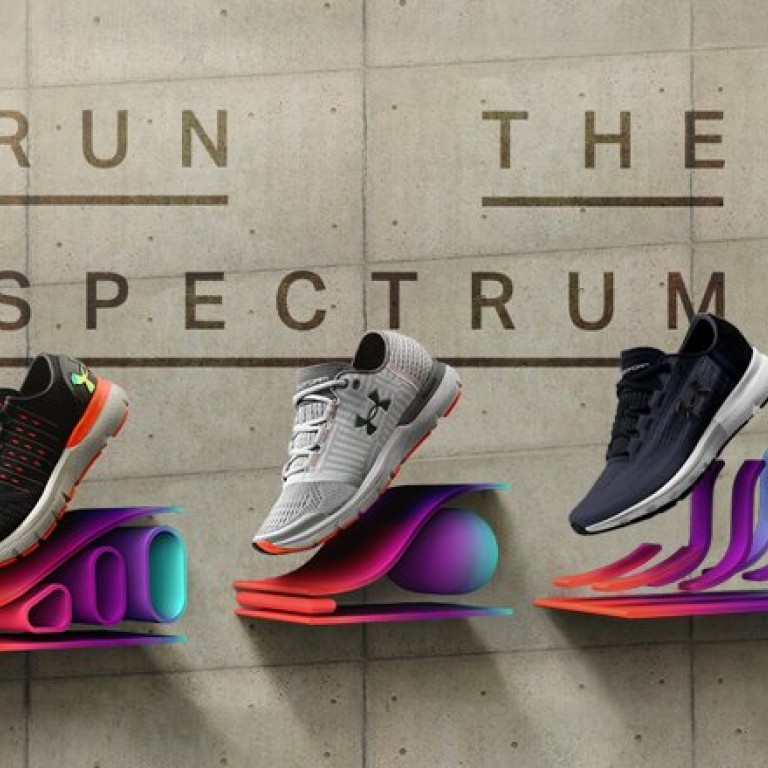 Connected fitness gets a workout: wearables makers find new ways to make products more engaging
Many fitness devices end up abandoned because they are no fun to use, prompting makers to rethink their approaches and develop products that are more fit for purpose
In Partnership With
HKT PREMIER
Faster, higher, stronger. Just as new age sports science can push elite athletes to the limits of human endurance, so too can advanced fitness tech help keep the rest of us on top of our game.
Thanks to wearables, apps and virtual classes, never before have consumers been so in tune with their physical self – more engaged with their progress, and connected to others in the fitness community.
But we also want our devices to perform. According to a Gartner global study, the reason that 29 per cent of smart watches and 30 per cent of fitness trackers end up abandoned in a drawer is mainly because people do not find them useful, or they get bored with them.
To offer a compelling-enough value proposition, says Angela McIntyre, research director at Gartner, wearables makers "need to engage users with incentives and gamification".
So we've tracked down five of the latest ways manufacturers are trying to make connected fitness more engaging:
1. Smarter running shoes. In the race to be the front runner in smart clothing, Under Armour has launched three new models of its Record Equipped (RE) connected running shoes. The newest, SpeedForm 3RE, has built-in sensors which keep track of your training stats, synching with your smartphone, to review after your run.
First, these shoes get to know you: you jump around in them for a few days to begin with so the technology can understand body. The shoes then become smart enough to gauge your level of muscle fatigue. Through recommendations from the app, wearers can adjust their workout's intensity accordingly – either going hell for leather if your body is up to it, or taking it a bit easier that day.
2. Halo Sport headphones. Listening to music makes training more engaging, but "brain training" headphones by Halo aim to go a step further. Pop them on for 20 minutes before training, according to Halo Neuroscience, a San Francisco start-up, and your brain will be stimulated to accelerate performance.
Its founding team of developers includes doctors and neuroscientists who previously spent more than a decade developing the world's first closed-loop neurostimulation device for epilepsy patients. They then turned their attention to "enabling anyone to unlock their brain's full potential".
Prior to Halo's general release in November 2016, the Halo Sports was trialled by various elite athletes in the US. World Series baseball team the San Francisco Giants have reportedly begun using the devices after reporting a 1 to 2 per cent improvement after a two-week trial. While this might seem like a small gain, says Geoff Head, the team's sports scientist, "that's sometimes enough to be the difference between winning and losing".
3. Levi's connected jacket. For the first time, cyclists and mobile phone users can safely multitask once Levi's new Commuter Trucker jacket hits the market later this year. Developed by Levi's Innovation team and Google's Advanced Technology and Projects (ATAP) group, the garment, which looks like a regular denim jacket, has technology woven in. So on a long training ride – or even during their daily commute – cyclists can wirelessly access their favourite mobile apps, adjust the music volume, silence a phone call or get an estimated time of arrival at their destinations, just by touching or swiping the jacket sleeve.
And this could be just the beginning for connected clothing with real street cred. Google's Project Jacquard shows how it's now possible to weave touch and gesture interactivity into any textile using standard, industrial looms, so that everyday objects, such as clothes and furniture, can be transformed into interactive surfaces.
4. Smart shirt from Polar. Team Pro, the new smart shirt from Finland-headquartered wearable spots tech company Polar, is a heart rate monitoring and GPS tracking apparel optimised for athletes. Launched in March 2017, the shirt allows coaches to gain insight into their players' effort, speed recovery and other metrics throughout the season.
According to Andrew Murray, director of Performance & Sport Science at the University of Oregon, monitoring the volume and intensity along with the response to training is crucial to understanding the effects of a training plan.
Users can now connect the Polar H10 heart rate sensor to GoPro HERO4 and HERO5 cameras via Bluetooth and overlay heart rate data directly onto their GoPro videos.
"Adding heart rate data over action videos not only enhances the Polar experience for adventurers, but also enables them to truly showcase and relive their athletic accomplishments," says Marco Suvilaakso, chief strategy officer at Polar.
5. Wearables with style. Meanwhile, the makers of wrist-worn wearables soldier on with making their devices more attractive. Fitbit Alta HR was launched in April 2017 as a slimmed-down version of its popular earlier models. This is thanks to a new chip developed for Fitbit's PurePulse function, a technology which uses light sensors to monitor blood flow through the user's wrist in order to calculate beats per minute. The new chip is smaller and requires fewer components, achieving a 25 per cent slimmer design than Fitbit Charge 2 and looking more like a bracelet than a watch. Another new feature is that these sensors record your heart rate throughout the day, whether you're moving or resting.
The device's sleep features are also more advanced, now broken down into light sleep, deep sleep, REM stages and time awake for assessment, via app, of the wearer's overall sleep quality. Premium upgrades to leather band or luxe metal bracelet style are also available, along with designer collections from Public School, Simply Vera Wang and an upcoming collaboration with Tory Burch. So if you fancy a fitness tracker with bling, the 22ct gold-plated edition might be just your thing.