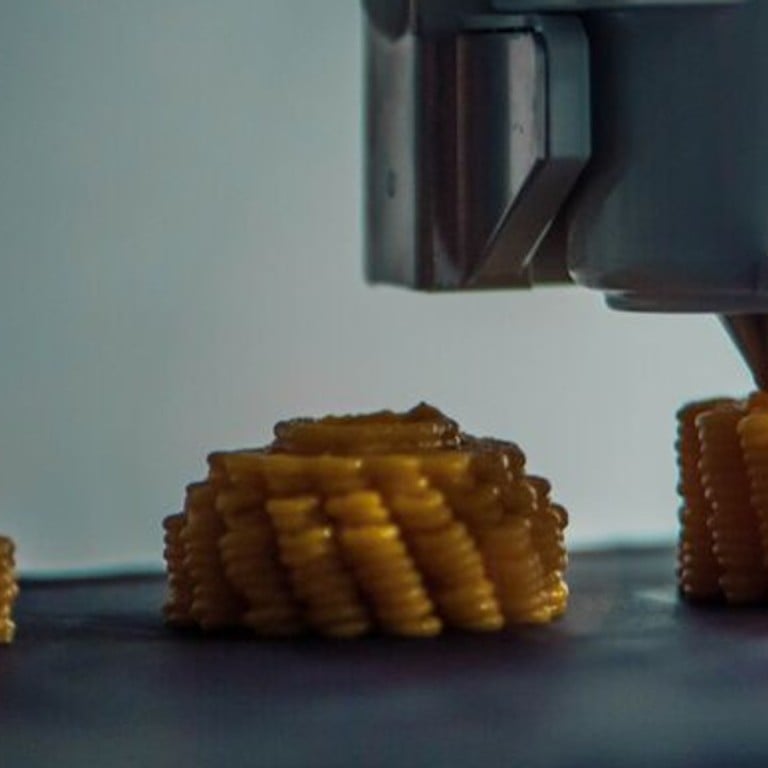 Food for thought: 3D printers of future to make our heart's desire
Hype over technology may have faded, but it could soon be used to make customised meals, made-to-measure chairs – even create your child's dream toy
In Partnership With
HKT PREMIER
The computer-controlled creation of three-dimensional objects – layer by layer – known as 3D printing has been around since 1981.
But because of patents granted to its creators, it has remained expensive and inaccessible.
Over the past five to 10 years, after 3D printing technology patents expired, we have seen a huge rush of investment, which sparked predictions that everyone was going to have one of these printers in their home.
So far, that hasn't happened – and a lot of the hype that we were hearing only a few years ago has dissipated.
Here we take a look at how far 3D technology has progressed and what advances we could see in the future.
The 'nuts and bolts'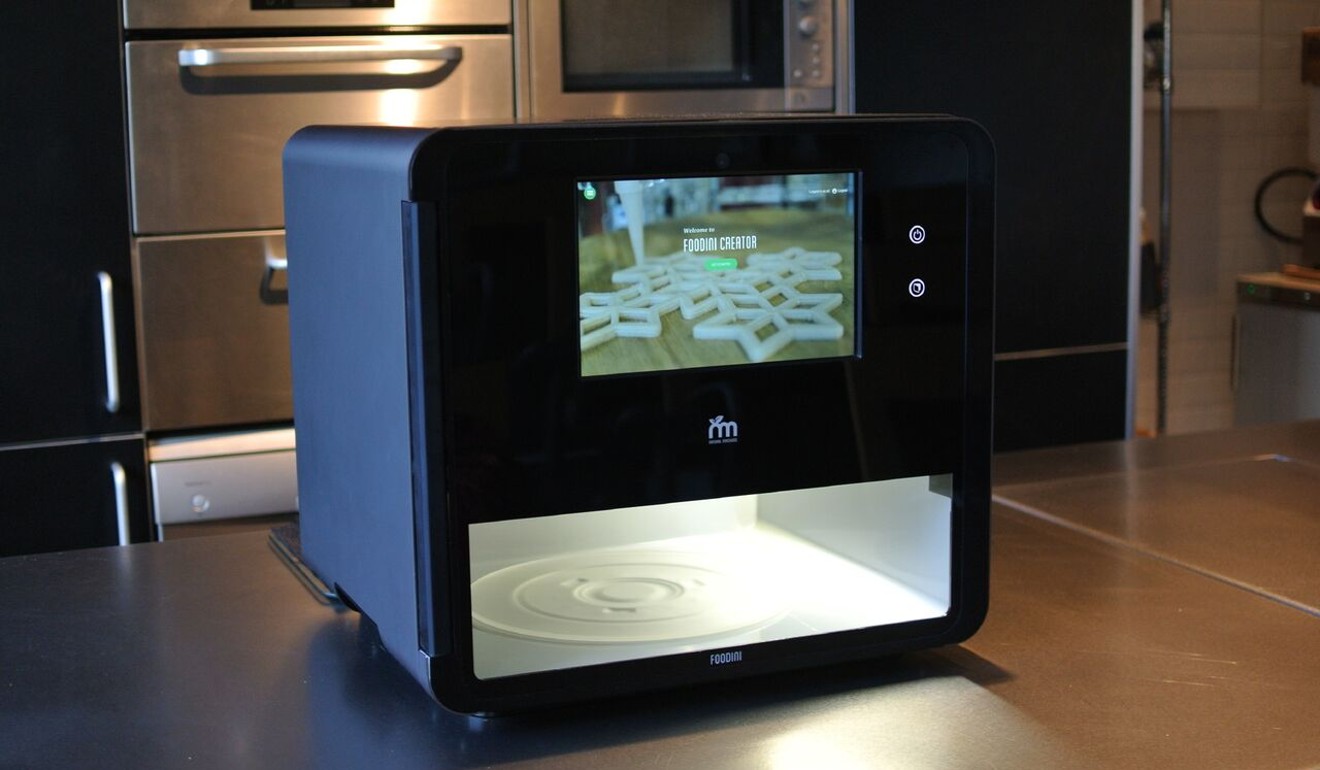 Without getting too technical, most of you know what an inkjet printer is: it prints pictures and documents on paper using ink-filled cartridges.
A 3D printer works in almost exactly the same way, but instead of ink, it uses different materials – most commonly a resin or plastic, but it could be almost anything malleable, even food.
The 3D printer takes a 3D design, analogous to a ink-jet printer's document or photo, heats up a material, and prints layers of it to create a 3D object.
The types of materials that can be used for making things with 3D printers – and the places where these objects can be used are endless – including outer space.
Plastics and metals, can certainly be used, but with weight and heat both major factors when making things that will go into orbit around the earth and re-enter the earth's atmosphere, one construction material that seems to be highly promising is graphene.
This is a form of carbon consisting of flat sheets which are one atom thick, with the atoms arranged in a honeycomb-shaped lattice. It has the ability to maintain its shape and also withstand heat, and if used in abundance, it could be used to build space shuttle parts.
The state of play
One of the leaders in 3D printing, the New York-based Solidoodle, rushed ahead of the rest with high-priced models costing US$800-US$1,200, but more affordable models produced by Asian companies, such as XYZprinting, led to it pulling out of the business. Prices notwithstanding, 3D technology still has yet to mature. The current printers are still producing things that remain – literally – rough around the edges.
Jonathan Buford, a Hong Kong-based technologist and expert product developer, says: "It's really good for part replacements, or hobbyists who [use] RC Cars [radio-controlled vehicles] and robots, and great for educational science experiments because [printer's are] portable and reliable enough."
Taste for 3D printers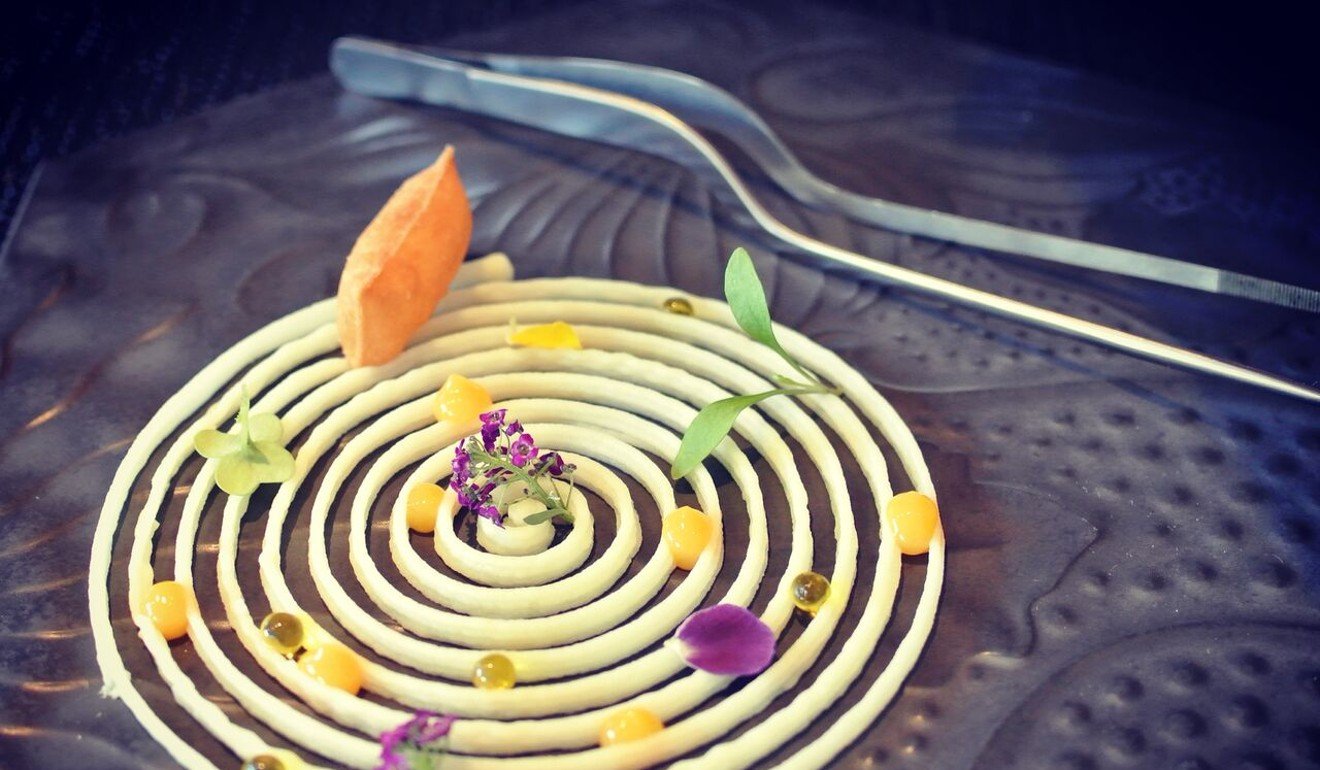 Food and 3D printing may not sound as if they belong together, but there are currently several "appliances" on the market that use technology in a different way. Take the PancakeBot, for example, which will print your breakfast carbs in the shape of whatever you might imagine.
You may want to consider the Foodini, the food printer kitchen appliance, which allows you to "print" out dishes by filling capsules with various pulverised ingredients. This machine is still in beta stage and current users are businesses using the technology to provide high-end restaurants with crafted components as dishes.
The company behind Foodini, Natural Machines,hopes that its invention will one day become as commonplace in the kitchen as the microwave, except in this case you will be enjoying "fast food" made from high quality ingredients, instead of highly processed, pre-packaged meals.
To go ... where no printer has gone before
Speaking of replicating food, it might be good to have a "replicator" in our living rooms, just like the devices used in the late-1980s and early-1990s television series Star Trek: the Next Generation, which could reconstitute matter into different objects. But that's not going to happen anytime soon. However, many of the items in your home actually may be 3D printed and you wouldn't even know it.
Take a look at the industrial printers, which you wouldn't necessarily own, such as the Multi-Jet Fusion 3D Printer from HP.
Small, common items such as your computer mouse device may be custom printed to fit your hand, while your spectacles may be custom printed so that they fit perfectly on your face.
Many other common items you'd normally search for in a store, such as a case for your smartphone, will be ordered, designed, and 3D printed.
Santa, the 3D printer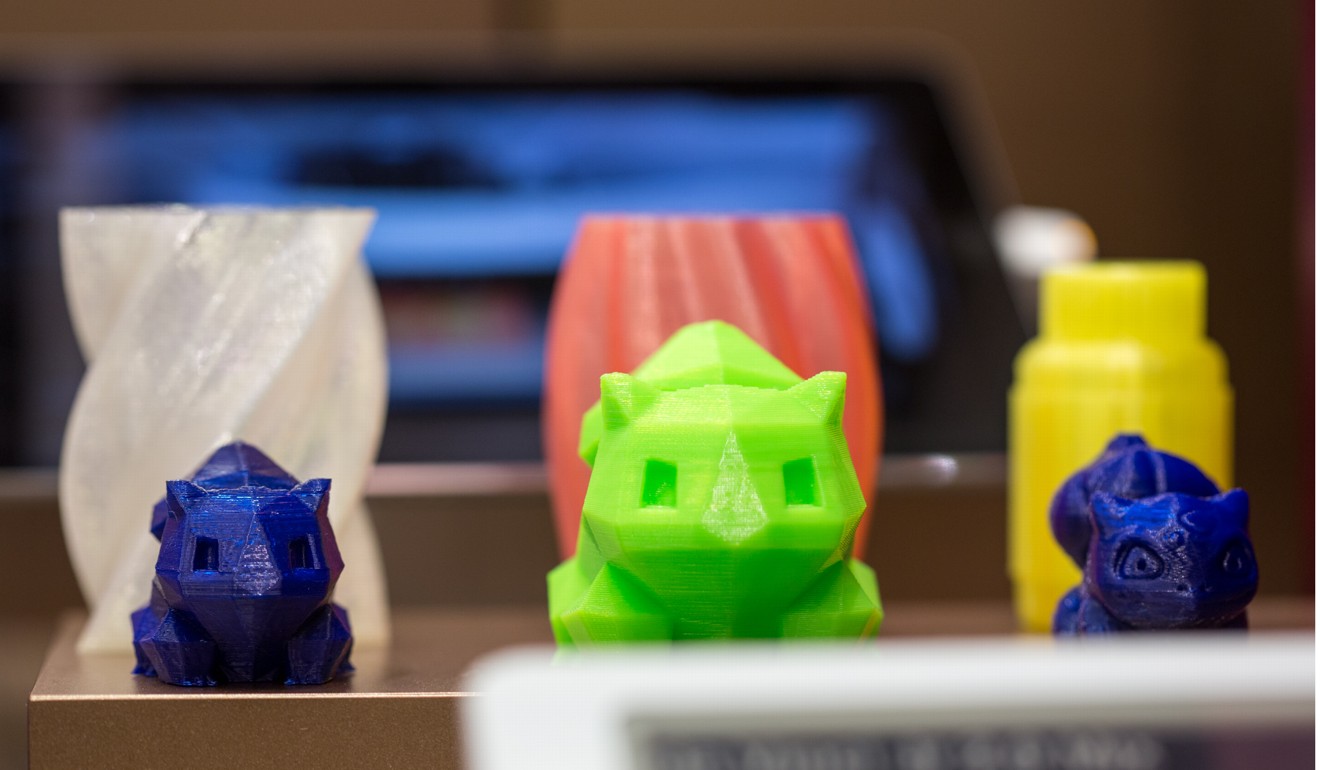 It may not be too long before it is the norm to have your child ask for something they have dreamt up, then draw a rough sketch of it, send it to a 3D printing store, and get a toy version of it delivered via airmail.
Changes in industry and culture
In Hong Kong, where small flats often have tiny, cramped rooms, it is common for people to custom-design their furniture so that items fit snugly into every available space. A 3D printer will be able to create bespoke furniture, which will fit perfectly into any shaped room.
Furniture makers in Shenzhen could one day be converting to 3D printing manufacturing and hiring 3D designers and industrial engineers.
You may also go to a 3D-printed furniture store near you some day to get that perfect chair, which offers you the perfect lumbar support.
So, sit tight, and get ready for the future.