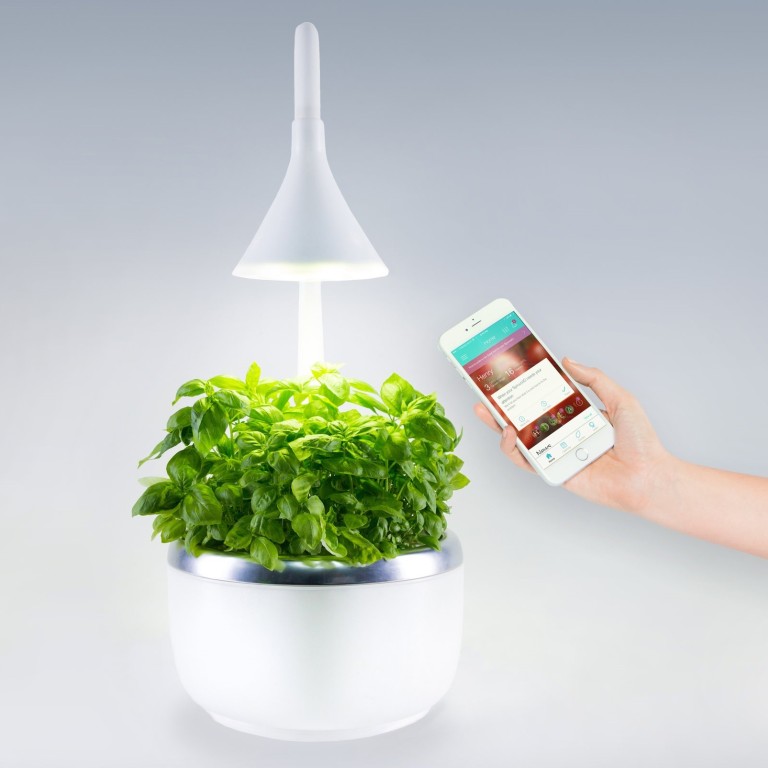 Get smart: kitchen gardening know-how in palm of your hand
New mobile phone technologies mean even grow-your-own-food enthusiasts stuck indoors can show off their green-fingered talents
In Partnership With
HKT PREMIER
Mary, Mary, quite contrary, how does your garden grow? Typically, not very well, if – bereft of a backyard or even a balcony – you're trying to do it indoors.
Agriculture is a cultural tradition in Hong Kong, currently enjoying a revival among the many urban farmers who are greening the city's rooftops to grow their own produce and live more sustainably.
For those who have no other option than within their own four walls, technologies are emerging to replicate the natural elements and keep your greenery alive and thriving in the connected smart home.
For instance, the intuitive SproutsIO system – cultivated in a lab at the prestigious research university MIT (the Massachusetts Institute of Technology) – puts a bountiful kitchen garden in the palm of your hand.
Simply pop the "growing media", seeds and nutrients, into the device, and software takes over to collect and analyse growth data and control the system, enabling a range of herbs, fruits and vegetables to be grown year-round.
A mobile app lets users customise their produce: tomatoes, for example, can be grown to taste sweeter or more savoury, depending on the light and nutrients added. The app also connects to personal activity trackers, meal planners, and calendars to help with meal scheduling.
Developed as a hybrid, combining elements of hydroponic (water) and aeroponic (air) growing methods, the system is soil-free and uses only 2 per cent of the water and 40 per cent of the nutrients typically used for soil-grown plants.
Founder and MIT Media Lab alumna Jennifer Broutin Farah piloted the system in Boston homes and restaurants, and following a successful Kickstarter campaign, is now ramping up production.
"When you grow your own food, you care more about what happens to it," she says.
"You're not going to throw it away, you're going to know exactly what's going into your plants, you're going to share your food with friends and family. It gives a new meaning to produce."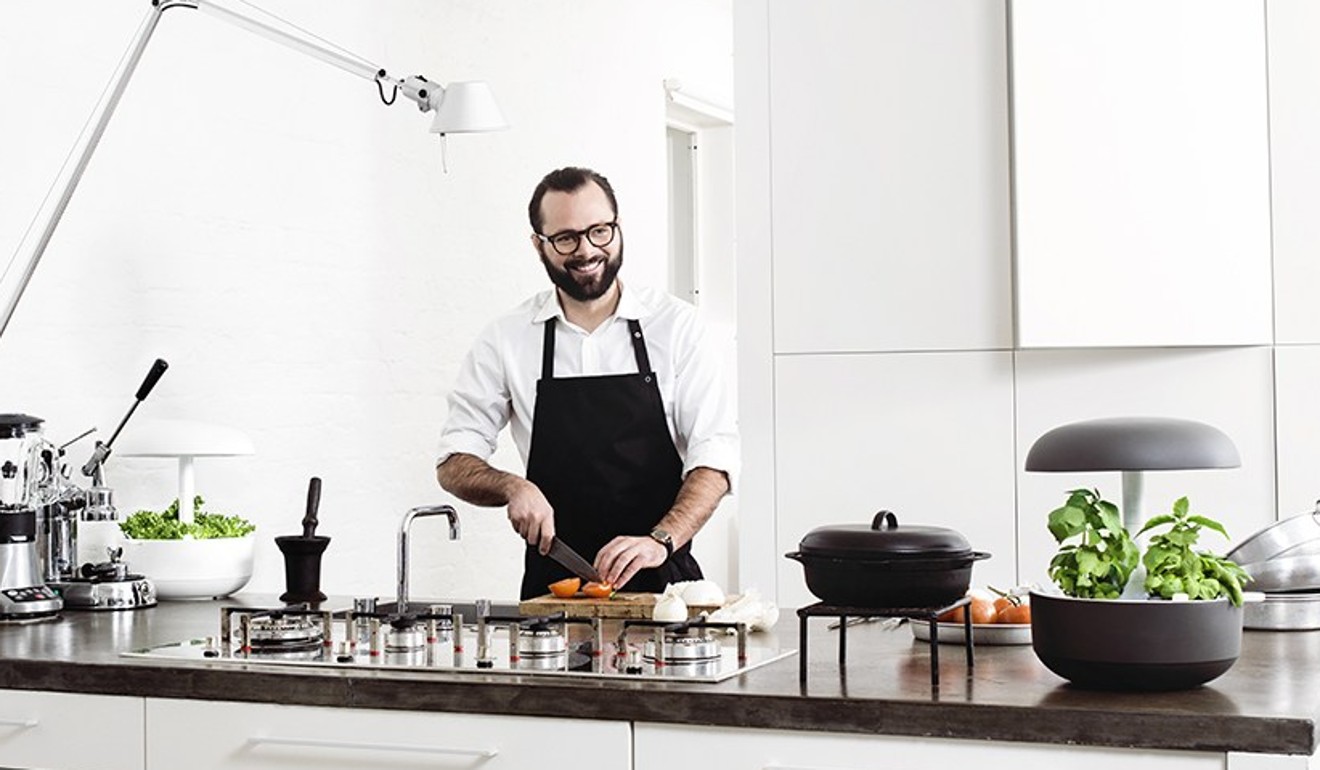 Already on sale, and shipping to Hong Kong, is the Plantui 6 smart garden, a Finnish innovation. Just add water and plant capsules (no soil) and the built-in computer takes care of the rest.
The Plantui smart watering system ensures that plants get the right amount of water, nutrients and oxygen, while high-end LED lights provide the best spectrums and intensity needed for photosynthesis.
Produce is harvestable in a matter of weeks, and users can even enable the Holiday Pause function to make the plants use less water and grow slower when they are away.
With Click & Grow indoor smart gardens (available in Hong Kong), the technology does all the work. Its "smart soil" – inspired by technology used by Nasa, the US space agency, creates an optimal growing environment.
It releases nutrients in sync with the plant life cycle, keeps the soil pH balanced, and employs tiny oxygen pockets to give the plants ample breathing room.
An adjustable LED lamp provides an enhanced light spectra that spurs growth.
The Click & Grow Smart Garden mobile app is your online gardening guru.
By activating your selected plants in the app, users can get in touch with customer support and receive tips to make sure they are thriving as they should.
Also available in Hong Kong, the GrowBox from Taiwanese company OPCOM Farm, can feed a family with toxin-free salad greens (up to 59 plants in one box), while also helping to clean the indoor air. Showcased at last month's CES 2018 technology show in Las Vegas, the company's climate-controlled "grow pods" come in cube, table-top or wall-mounted models.
Pairing it with the OPCOM Cloud Farm mobile givers growers remote control through their mobile devices, and informs them of the various scenarios that a plant would require in its natural environment.
If you do have a small balcony and like to get your hands dirty, the soil-filled intelligent planter Grow Duo, from smart-gardening start-up Grow, ostensibly can grow all sorts of vegetables, including tomatoes, cucumbers, aubergines and beans – in even a tiny space.
The sensor-equipped device comes with soil, seeds, and nutrients, and is easily set up via its companion app, which feeds back the latest information-gathering data from the planter, via low-energy Bluetooth protocol.