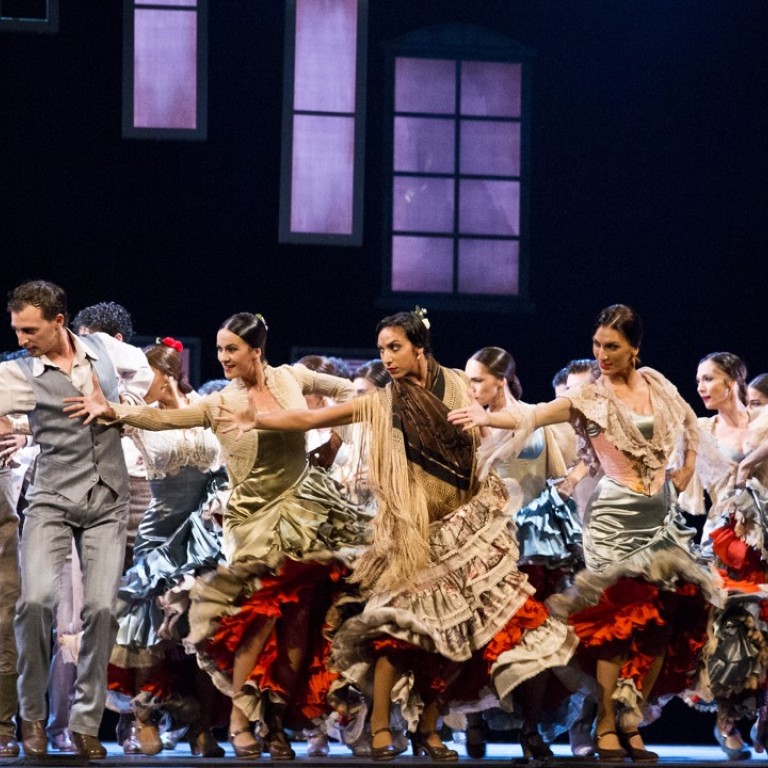 Hong Kong to enjoy fusion flamenco ballet dance extravaganza
Spanish national ballet company Ballet Nacional de España will explore the multicultural origins of flamenco by blending the dance with other styles in 'Zaguán' and 'Alento' at the Auditorium, Sha Tin Town Hall, in September
In partnership with
Leisure and Cultural Services Department
Seeing a live flamenco performance for the first time can be an unforgettable experience. The music that builds to an urgent crescendo, the plaintive ferocity of the singer's voice, and the loud, stamping footwork and bold flicking of wrists by the dancers creates an emotionally powerful scene. This unique dance, with its passion and drama, has become one of the world's most beloved dances.
"Flamenco is characterised by a degree of energy and passion that is hard to find in other musical cultures," says Matthew Machin-Autenrieth, senior research associate at the Faculty of Music, University of Cambridge and author of Flamenco, Regionalism and Musical Heritage in Southern Spain. "Its dynamic performances, covering a range of emotions from the tragic and profound, to the joyous and festive, have been a source of fascination and excitement for many people around the world."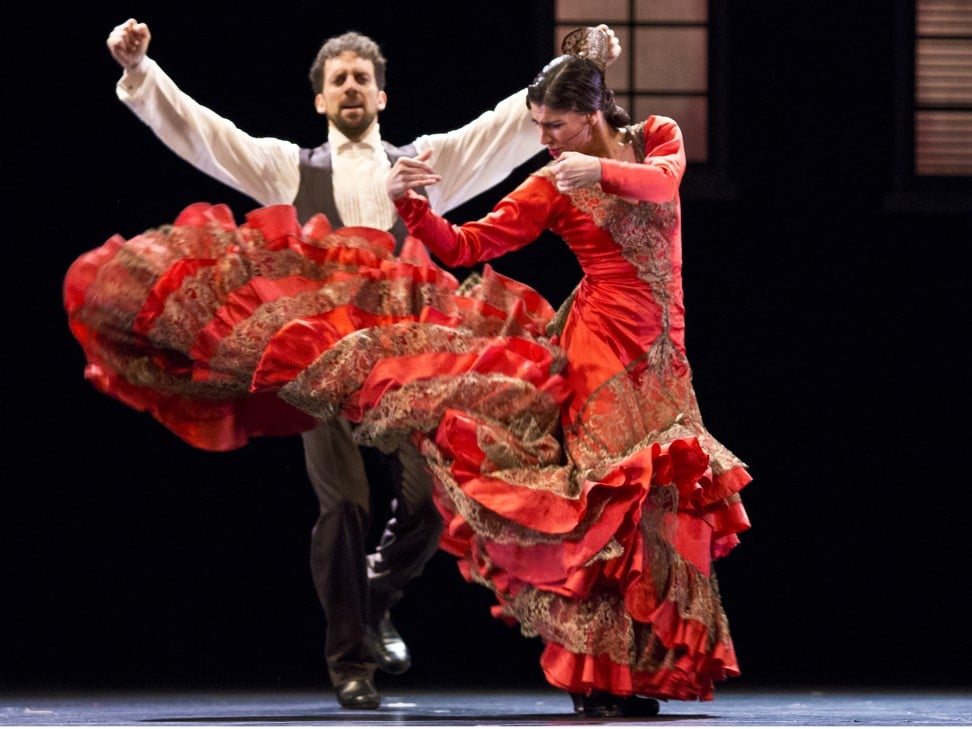 Flamenco is considered one of the iconic art forms of Spain, where the dance is performed across the country, but especially in the southern regions, where the tradition has its roots. And while it is known to be an old form of musical and dance expression with a multicultural background, the exact origins and history of flamenco remain something of a mystery.
"We lack written sources," says Machin-Autenrieth. "As a consolidated tradition consisting of music and dance, specific styles and performance practices, we can't really speak of flamenco until the 19th century. It was during this time that we started to see professional flamenco performances emerge in theatres across Spain.
"However, the early beginnings of flamenco can be traced back much further, particularly in non-commercial settings, and we do have records from the 18th century of music and dance gatherings that resembled flamenco, although the word 'flamenco' had not yet been applied to specific music and dance styles. There are a number of older song styles – tonás, romances, and so on – that may go back much further, potentially to the 15th century or earlier."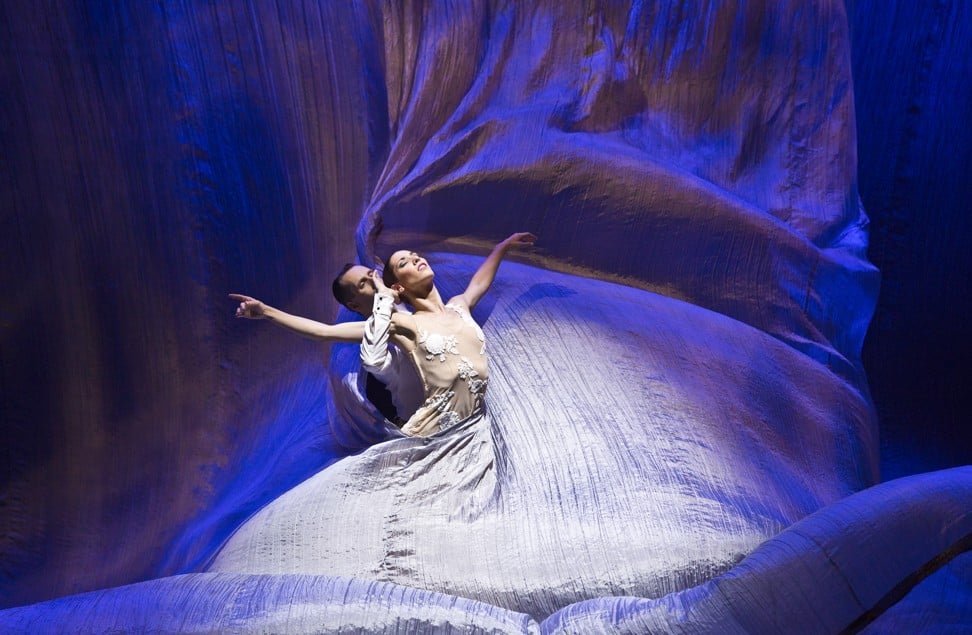 One idea is that early flamenco styles emerged from the confluence of cultures in Muslim Spain (711-1492), drawing influence from Christian, Jewish and Islamic traditions.
"Such a theory is difficult to prove, but there are certain similarities, for example, between flamenco and styles from across the Arab world," he says.
Gitanos (gypsies), who arrived in Spain in the 15th century, have also played a fundamental role in developing the tradition, particularly during the 19th century.
"While we cannot determine exactly when or how flamenco really emerged, what we can say with some degree of certainty is that the tradition is an amalgamation of the various cultures and folkloric practices that have resided in Spain, and above all in the southernmost region of Andalusia."
Flamenco has thus always taken influence from other music and dance traditions, and it continues to today. Globalisation, and the ease with which culture is disseminated around the world, has brought flamenco into contact with a diverse range of music and dance styles.
"This process is particularly noticeable with the guitar: famous guitarists such as Paco de Lucía have collaborated with jazz and popular musicians to expand the boundaries of flamenco guitar performance," says Machin-Autenrieth. "But in dance, too, a modern generation of bailaores(as) [flamenco dancers] have incorporated ballet and contemporary dance. We even find flamenco fusion projects with various popular genres, such as hip-hop and heavy metal."
The Spanish national ballet company, Ballet Nacional de España, will be bringing their own fusion dance extravaganza, Zaguán y Alento, to Hong Kong from September 21-23. The show pays tribute to the multicultural origins of flamenco by blending the dance with other styles: from classical ballet to modern dance. The show is divided into two, complementary parts.
"Zaguán and Alento are completely different ballets," says Antonio Najarro, director of the Ballet Nacional de España and one of Spain's most lauded flamenco dancers. "Zaguán shows the tradition and history of our flamenco, while Alento shows the artistic and technical evolution of the Spanish dance in its most complete vision."
While Zaguán is a ballet inspired by flamenco bases and tradition, Alento is inspired by many different styles of dance, including jazz, classic ballet and modern dance.
Flamenco and ballet are two very different styles of dance. Flamenco is typically more passionate, contains high levels of improvisation and is much more centred on rapid footwork and rhythmic emphasis. Flamenco also has an interactive element, wherein audience members will often clap along or shout "olé" to encourage dancers, particularly in more spontaneous performances. Ballet, on the other hand, is more graceful, choreographed and less interactive in terms of audience involvement.
There are, however, similarities between the two dance styles, particularly in the upper body. Flamenco, like ballet, is often characterised by graceful arm and hand movements, and some flamenco dances incorporate ballet positions. It is becoming increasingly common for flamenco to be fused with ballet, narrowing the gap between these two dance styles.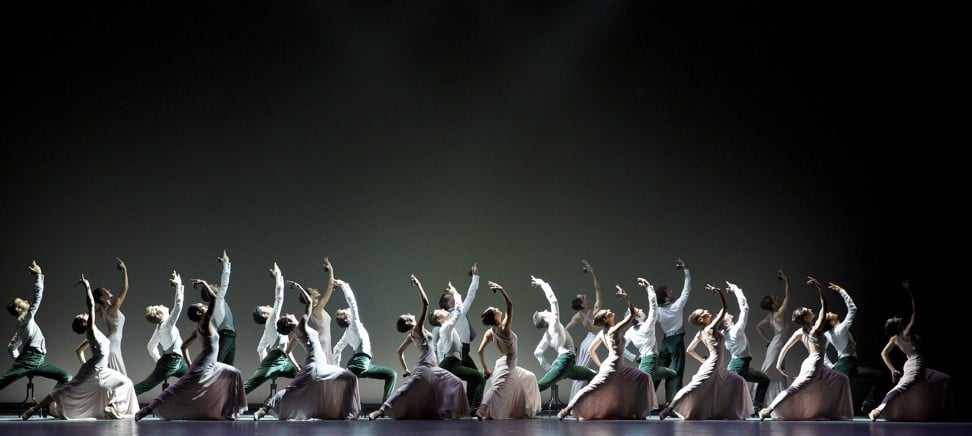 "Ballet is a very good base for all the different styles of dance," Najarro says. "All our dancers train in ballet every day."
Najarro was the creative lead behind the show, and brought in a team of choreographers for the Zaguan part of the performance. The choreographers, Blanca del Rey, La Lupi, Mercedes Ruiz, and Marco Flores, worked independently on their sections of the dance but were directed by dancer and director David Picazo.
For the music – an essential part of any flamenco performance – Najarro called on the talents of the Ballet Nacional de España's own flamenco musicians for Zaguan, while respected Argentinian guitarist and composer Fernando Egozcue, backed by the company orchestra, provides the rhythm in Alento.
Najarro says that he is looking forward to sharing the culture of flamenco with Hong Kong audiences in the three performances that will be taking place at the Auditorium, Sha Tin Town Hall.
"Flamenco is a very important expression of the culture of Spain," he says. "It's very representative of our culture and history. You will be getting to see some of Spain's best dancers, who will bring you an emotional experience that will touch your heart."