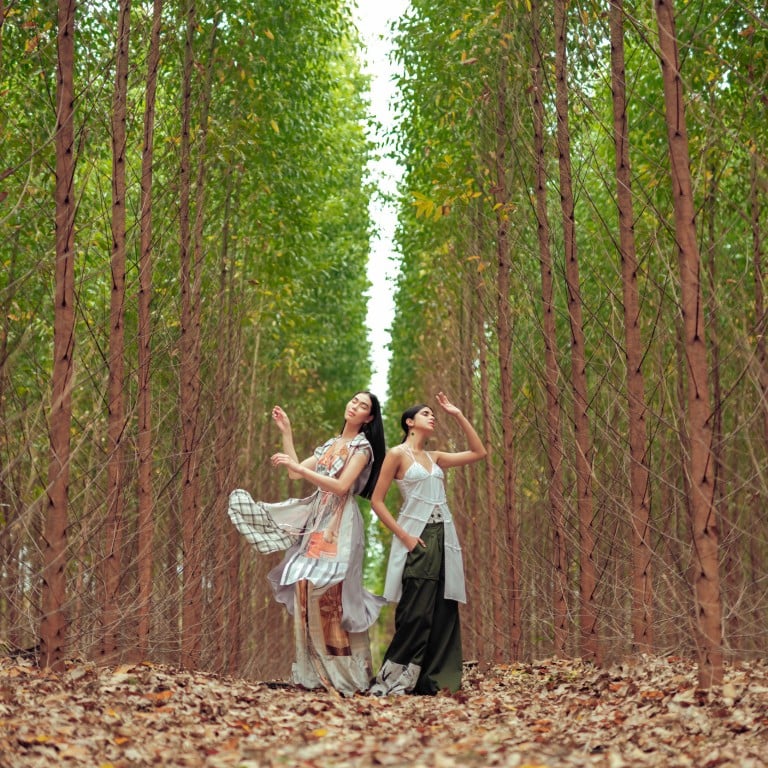 Why viscose fibre could be a possible solution for the sustainable future of fashion
Advocates of sustainability, newer technologies and greater transparency have helped to tackle fashion's negative environmental impacts
Three Asia-based experts explain how the industry can make significant advancements towards becoming more eco-conscious
In Partnership with:
Asia Pacific Rayon
The environmental impacts of the fashion industry – and along with it, the textile industry – can be alarming. Fortunately, the industry is evolving, with many players pivoting to focus on reducing the negative environmental effects resulting from the growth of fast fashion.
In April, the Sustainable Markets Initiative's Fashion Taskforce – set up by the recently proclaimed King Charles III – announced its Regenerative Fashion Manifesto, which outlines the need to move towards an industry that is both "climate and nature positive". The task force includes major brands such as Burberry, Chloé and Stella McCartney.
"Other efforts [towards sustainability] have included reducing the dependency on finite resources like fossil fuels, reducing the use of freshwater, reducing/eliminating the use of hazardous chemicals and dyes, and a more recent topic is reducing microplastics released from textiles," Nicole van der Elst, a council member of Singapore's Textile and Fashion Federation (TaFF) and chairperson of TaFF's sustainability steering committee, explains. "Companies in the industry are also expected to be transparent about the environmental impact and progress made."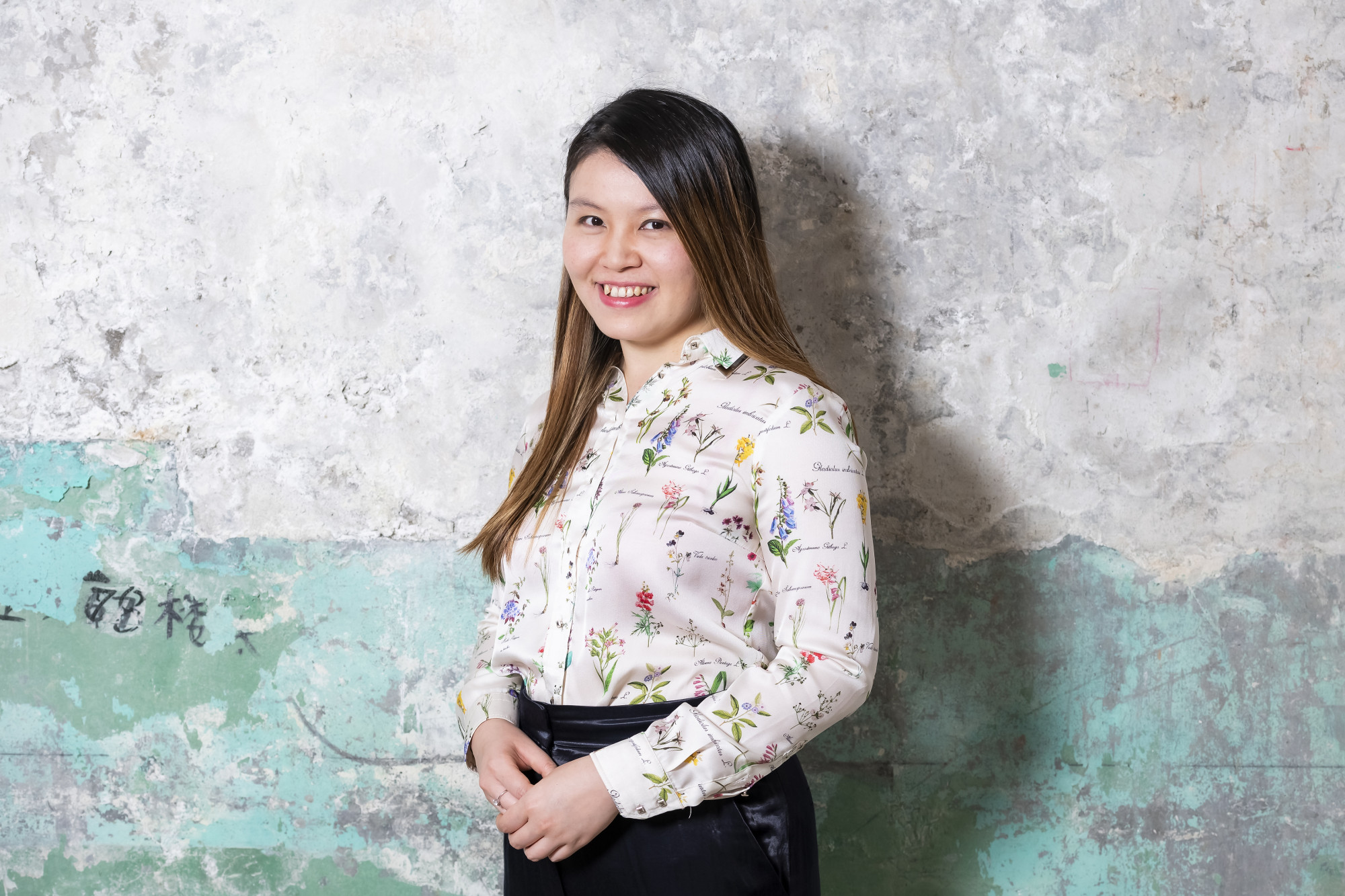 Eugenia Law, assistant curator of learning and community at Hong Kong's Centre for Heritage, Arts and Textile (CHAT), agrees. "A responsible brand or manufacturer should be open enough to let consumers understand their manufacturing process, including where their materials come from – each stage of production has to be traceable," she says. "With this information, customers can be more conscious about what they purchase."
An industry now "woke"
The production of renewable and biodegradable man-made cellulosic fibres (MMCFs) such as viscose/rayon, lyocell, modal and cupro – which form the second biggest cellulosic fibre group after cotton – has the potential to tackle some of the most significant sustainability challenges facing the apparel industry and the broader textile industry.
For example, MMCFs' unique prospects for realising circular fashion contrast sharply with the linear models of economic growth that have left many ecosystems on the verge of collapse, according to Forum for the Future, a leading international sustainability non-profit organisation.
"As a derivative of wood pulp and other natural fibres, MMCFs can play an important role in regenerating many of these ecosystems, as well as ensuring the health of carbon sinks, which play an essential role in stabilising the Earth's climate," it says.
In addition, Textile Exchange, a global non-profit organisation in the preferred fibre and materials industry, reports that MMCFs have a market share of about 6 per cent of the total fibre production volume, which means they have the potential to further expand and meet growing fibre demand.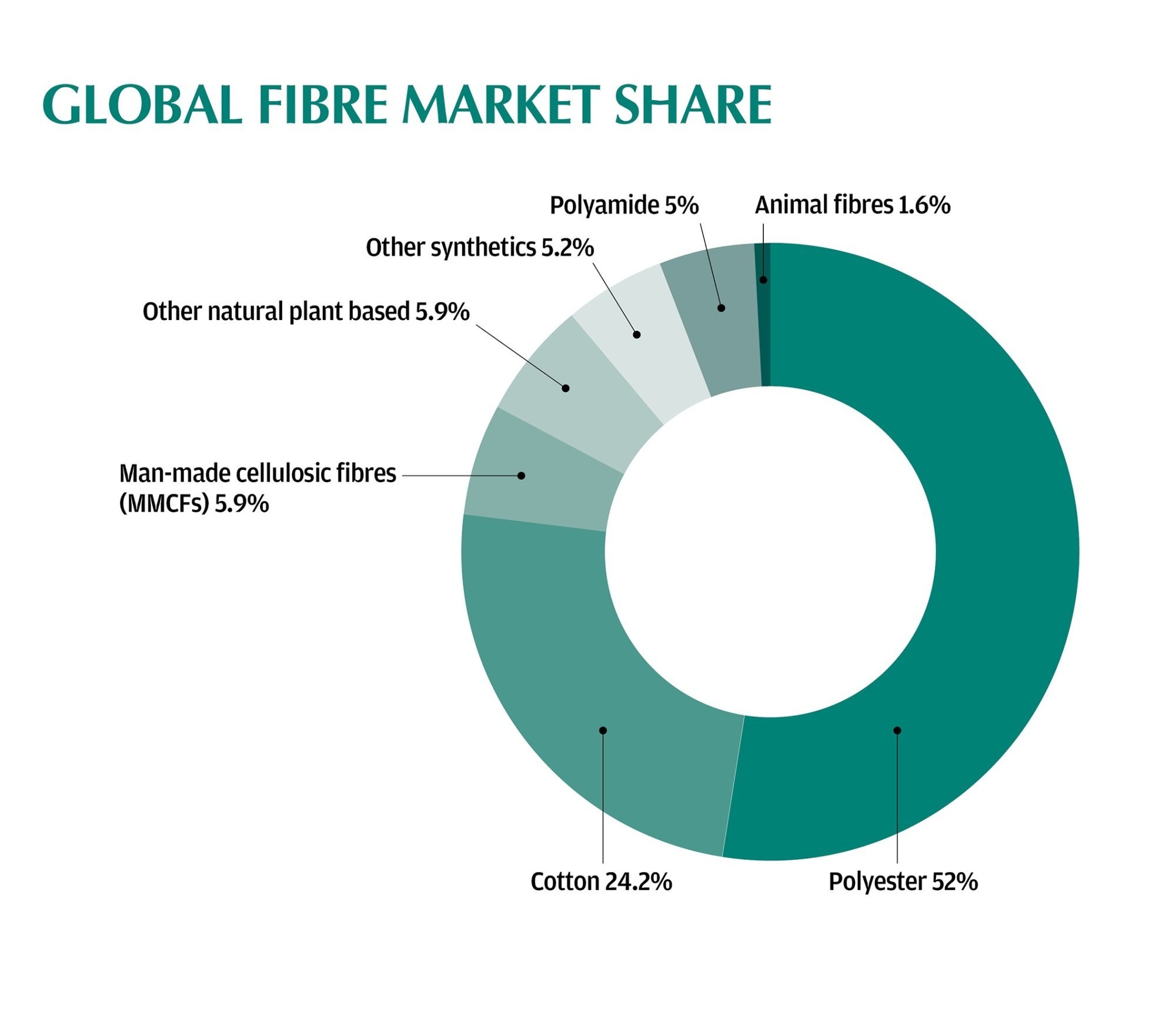 In 2016, the H&M Foundation launched the Recycling Revolution programme in collaboration with the Hong Kong Research Institute of Textiles and Apparel (HKRITA), with a goal of finding a commercially viable method to separate blended materials or fabrics and recycle them at scale. "A year into the programme, The Green Machine was developed to do just that, becoming the world's first technology that can recycle blended textiles at scale, without any quality loss," Gloria Yao, HKRITA's director of project development, says.
In July, one of the world's biggest viscose producers, RGE, together with the Nanyang Technological University in Singapore, launched the RGE-NTU Sustainable Textile Research Centre (RGE-NTU SusTex) to accelerate innovation in textile recycling that can be deployed in urban settings. RGE-NTU SusTex will develop an optimal urban-fit solution that uses less energy, fewer chemicals and produces harmless and less effluents to recycle textile waste into fibre.
With the tightening of waste imports in countries such as China, India and Indonesia, which are among the world's largest waste processors, such technologies offer local textile recycling solutions to tackle the immense textile waste that would otherwise be incinerated or landfilled.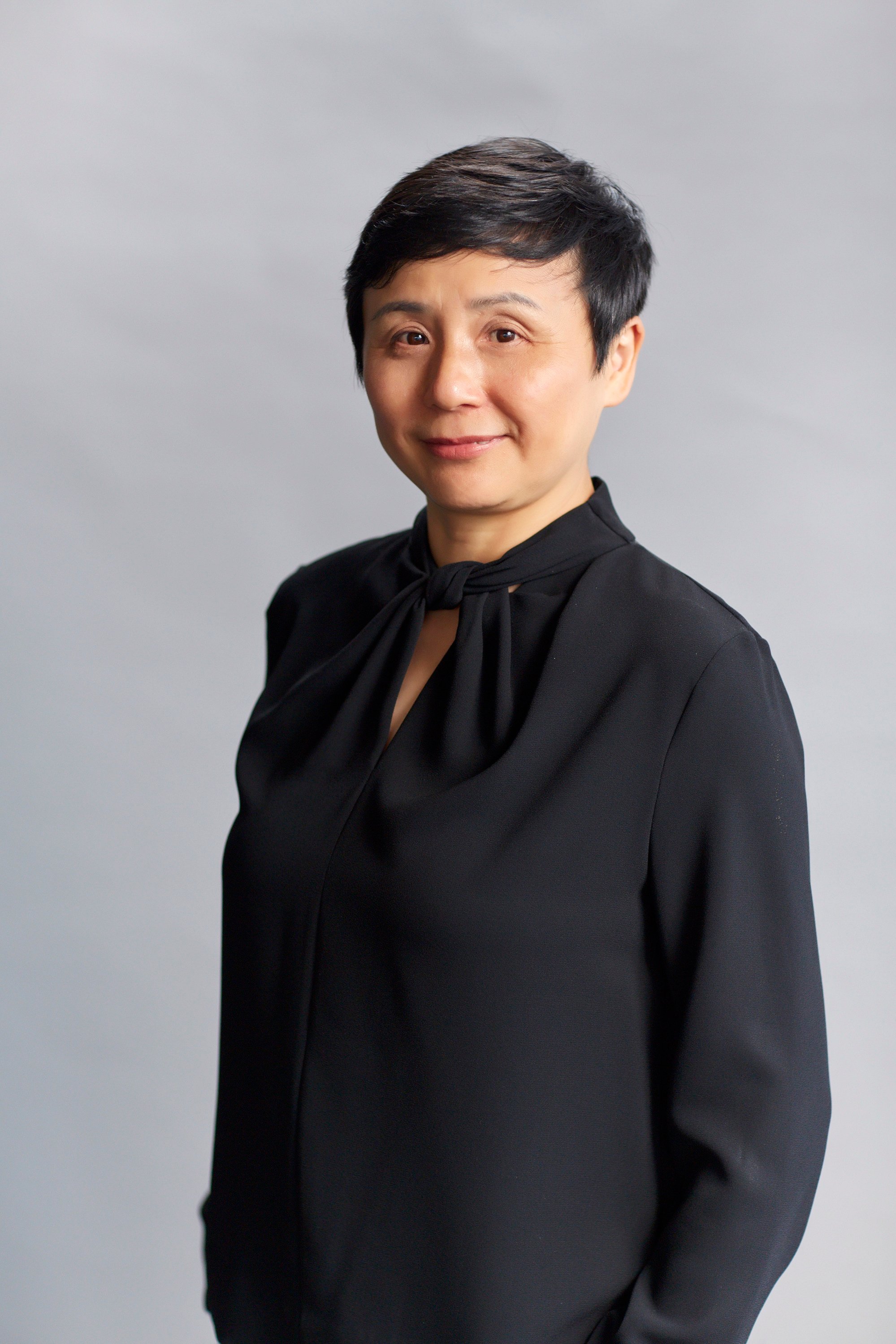 A reliable fibre, revitalised
A good example of an MMCF is viscose fibre, which has always been a popular choice on its own as well as in combination with silk, cotton and polyester, and in various jersey knit types. "Brands use viscose for its softness; it has similar properties as silk, but at a fraction of its price," van der Elst says. "I still remember the first time I found a viscose denim shirt. The fabric felt so soft and luxurious, almost silk-like."
Besides apparel, viscose is also used in the personal hygiene and care sector to produce wet wipes, facial masks and more.
The less-than-desirable effects of viscose on the environment, however, have been well documented. Viscose has been associated with environmental impacts and chemically intensive manufacturing processes, using hazardous chemicals like sodium hydroxide, carbon disulphide and sulphuric acid.
But these negative environmental impacts can and are being directly addressed by responsible manufacturers, which are pushing to get a more sustainable version of the fibre to market. They are also committed to ensuring the production process meets the standards and best practice guidelines set by the industry's sustainability watchdogs.
"The two better-known certifications for validating the wood feedstock, ensuring the plantation forests are sustainably managed, and providing a chain of custody are the Programme for the Endorsement of Forest Certification (PEFC) and the Forest Stewardship Council (FSC)," van der Elst explains.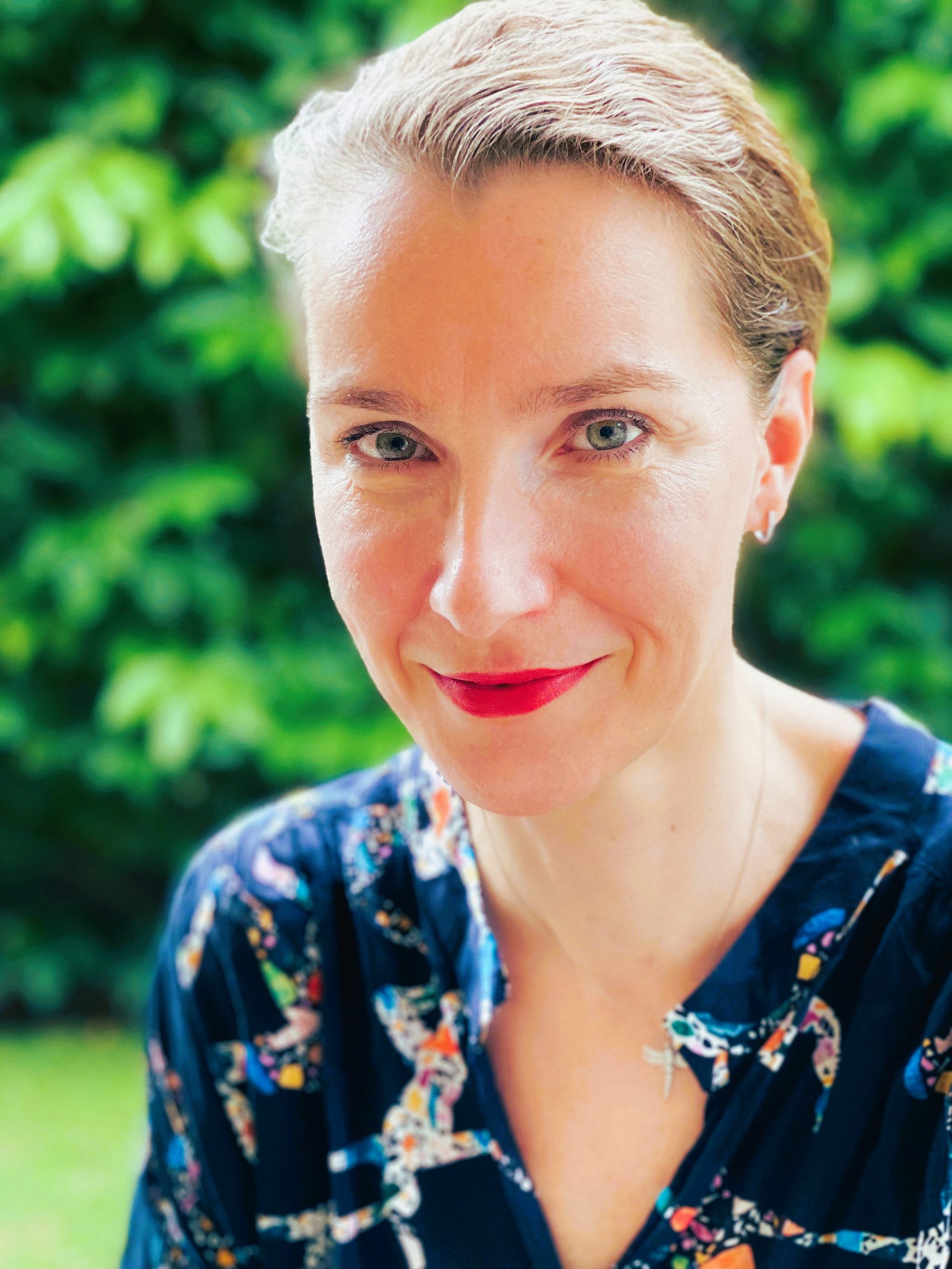 She adds: "On the manufacturing front, the ZDHC (Zero Discharge of Hazardous Chemicals) Foundation, which works on reducing the textile and apparel industry's chemical footprint, has expanded the scope of its work to cover fibre production. It started with man-made cellulosic fibres, specifically viscose."
Recyclability is also a major factor in sustainable viscose production. HKRITA is part of an innovative project to provide a more sustainable way of producing regenerated composite fibres from recycled cellulose, which is recovered from textile waste using proprietary hydrothermal separation technology.
With all the efforts in place to ensure the industry focuses on being more sustainable, van der Elst – like many of her peers – is optimistic that the situation will only improve going forward. "Not limited to newer business models or sourcing fibres, there is more knowledge on what areas within the creation of textiles have the most significant opportunities to reduce impacts," she says, adding that she believes the industry has been evolving.
Yao agrees. "I would like to see the industry double up its commitment to responsible material sourcing, manufacturing and processing," she says. "Meanwhile, the rest of us must commit to responsible consumption. Only then will we have enough material, fibre, fabric and clothing – while also reducing the impact to the planet."
This article has been adapted from a story originally published in the South China Morning Post on September 29, 2022.