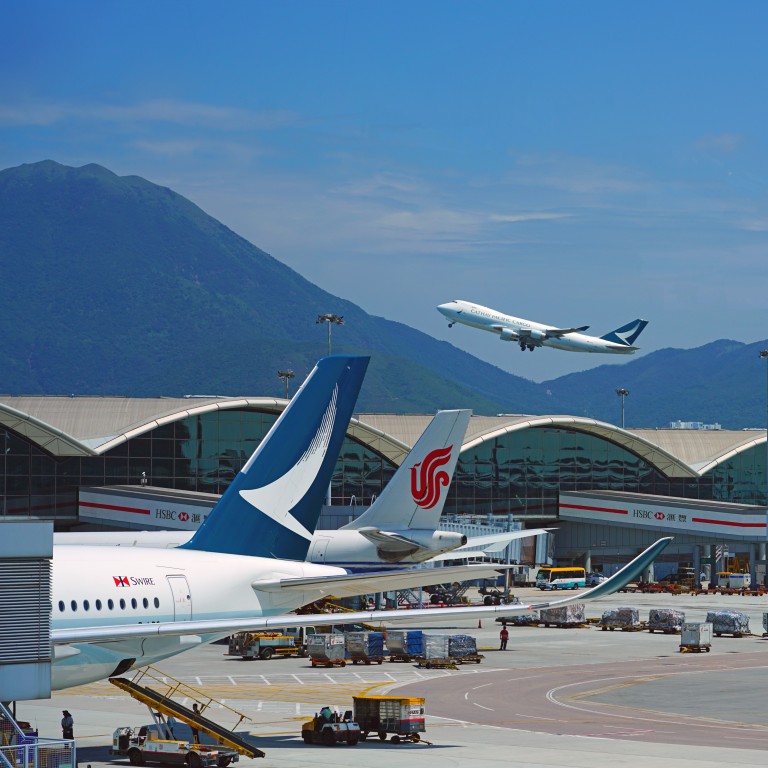 Hong Kong remains vital aviation hub as Greater Bay Area develops, say industry experts and officials
Conference hears a US$18-billion third-runway expansion at Hong Kong airport could change the city's economy
Greater integration with the mainland said to be key to maximising the return on investment
In Partnership With
The Fourth Aviation Silk Road International Conference
A glance out the window by any of the 74.7 million passengers who flew into Hong Kong International Airport (HKIA) last year would have revealed the scale of the infrastructure works underway below. The sea beneath was dotted with dredgers and other vessels working on the foundations of a third runway, and matched only by works on the finishing touches for the Hong Kong-Zhuhai-Macau Bridge.
Early this month, global aviation industry leaders, including more than 400 air transport officials from the mainland, saw first-hand the scale of the work underway at the airport as part of The Fourth Aviation Silk Road International Conference, held at the nearby Asia World-Expo conference and event centre.
'Constant activity'
Facing increasing competition from airports in mainland China, South Korea and Singapore, Hong Kong has embarked on an expansion plan costed last year at HK$141.5 billion (US$18 billion). By 2024, the airport will have a 3,800-metre-long new runway, new passenger concourse and expanded terminal building covering more than 280,000 square metres of floor area, and additions to the automated train and baggage-handling network.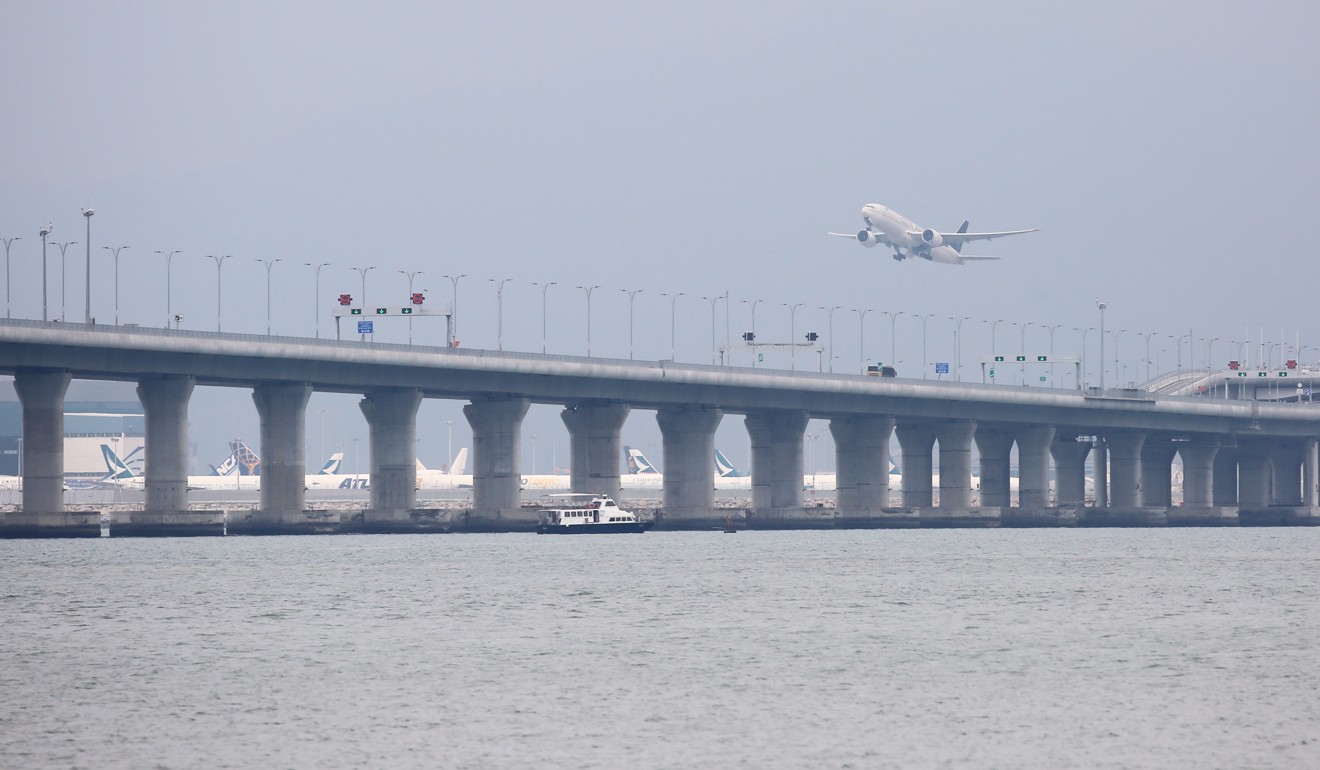 Leung Chun-ying, vice-chairman of the National Committee of the Chinese People's Political Consultative Conference and former Hong Kong Chief Executive, told the audience the seemingly constant construction around the airport offered a case study for the economic importance of air hubs to the city and region they serve.
"Airports are not just about the operation of aircraft," said Leung, who is the chairman of the Belt and Road Hong Kong Centre, the non-government organisation that hosted the event. Nor was construction limited to new terminal buildings, instead "they are facilities that are not directly related to the operation of aircraft, they are facilities that will support Hong Kong as an international air hub".
The new runway and its associated infrastructure are predicted to generate about 123,000 direct jobs, and an estimated 165,000 more jobs will come as the benefits from the upgrades flow through sectors of the economy as diverse as retail, hospitality, and financial and legal services.
Maintaining Hong Kong as a leading international hub will mean the integration and application of cutting-edge technologies and innovation in building and planning techniques. A smart airport for smart city living, powered by big data, machine learning and artificial intelligence, requires universities and colleges to nurture talent and teach new skills.
Competitive edge
These sorts of strategic objectives may come up against the rival plans of major cities in mainland China – especially the metropolises of the Pearl River Delta. But as Beijing's vision for Guangdong and surrounds plays out in the Greater Bay Area plan, Hong Kong's decision-makers are starting to focus their efforts on areas in which Hong Kong retains a clear competitive advantage.
The Outline Development Plan for the Greater Bay Area, released in February, proposes Hong Kong builds on its role as a centre for trade, shipping, logistics and aviation, and that it fosters the legal, financial and professional services needed to support these industries. These are also among the key roles set aside for Hong Kong in the Belt and Road Initiative to reinvigorate trade, investment and cultural ties.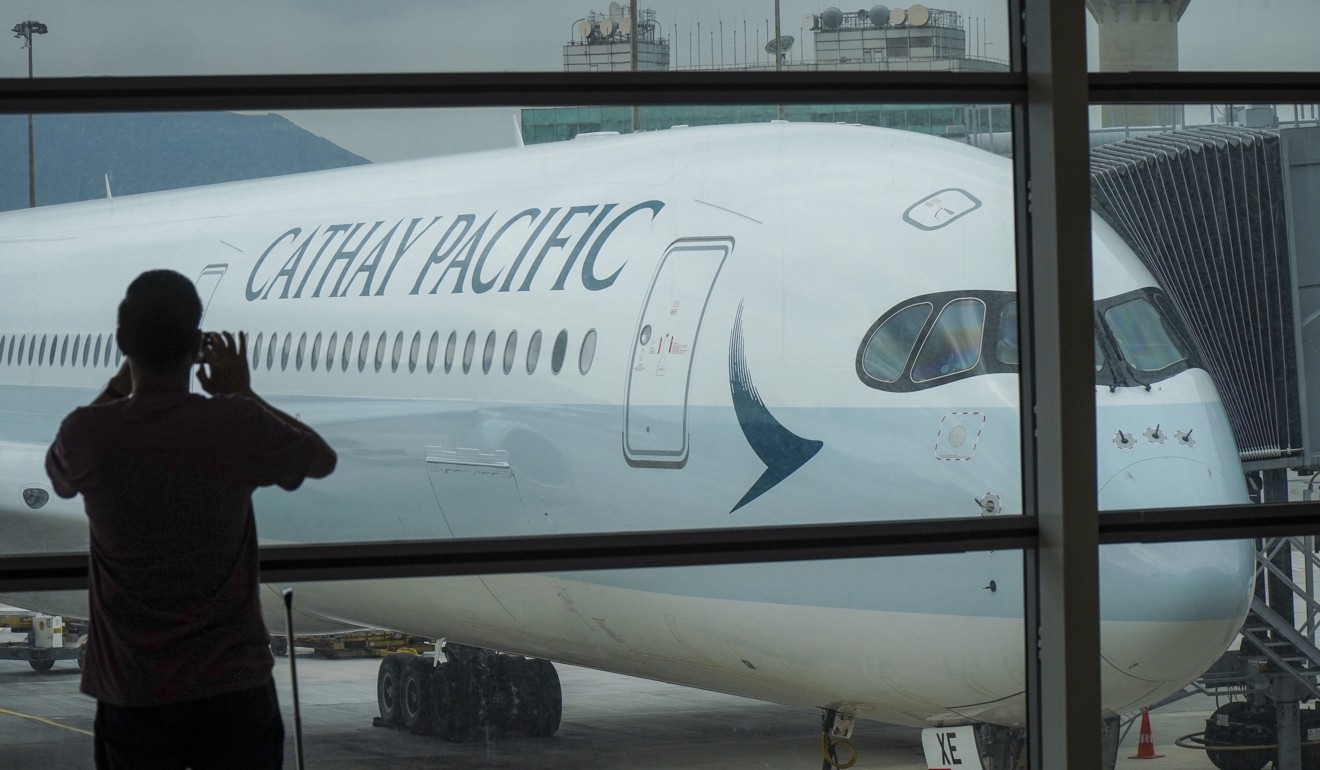 Hong Kong's airport currently caters to more than 100 airlines operating about 1,100 scheduled flights to some 220 destinations around the world, including 50 destinations in the mainland. HKIA is the world's third-busiest airport in terms of international passengers and the world's busiest air cargo hub – handling about 5.1 million tonnes last year, according to Airports Council International.
"Hong Kong could use its unique advantages in bridging and advancing policy communication, infrastructure connectivity, trade and financing cooperation, and cultural exchanges," said Han Jun, director general of the planning department of the Civil Aviation Administration of China.
"As one of the most open and dynamic regions, the Greater Bay Area has become an important pilot area in promoting coordinated civil aviation development in the region and in supporting China's Belt and Road construction."
John Slosar, chairman of Cathay Pacific Airways, which last month announced an HK$2.34 billion (US$293 million) annual profit, agreed that Hong Kong's aviation policy should be seen in the context of both the GBA and the Belt and Road, as the two plans also hone in on the same advantages that the Special Administrative Region can offer.
"The Belt and Road is about connectivity. It is about developing connections between places – in terms of people-to-people, in terms of business, in terms of trade," he said. "And what, if not connectivity, does aviation bring? Aviation is connectivity."
The Belt and Road will compel airlines to open up new routes, Slosar said. That will bring access to services and lower prices for products, and open up potential markets and cultural and educational exchanges.
An emerging force
According to the International Air Transport Association (IATA), the world's airlines will collectively carry more than 4 billion passengers this year. Within the next 20 years, that number will almost double to 7.8 billion passenger trips – with more than half of that growth supplied by the expansion of airline travel in the Asia-Pacific region. A large slice of those extra passengers will be mainland Chinese – about 1 billion passenger trips.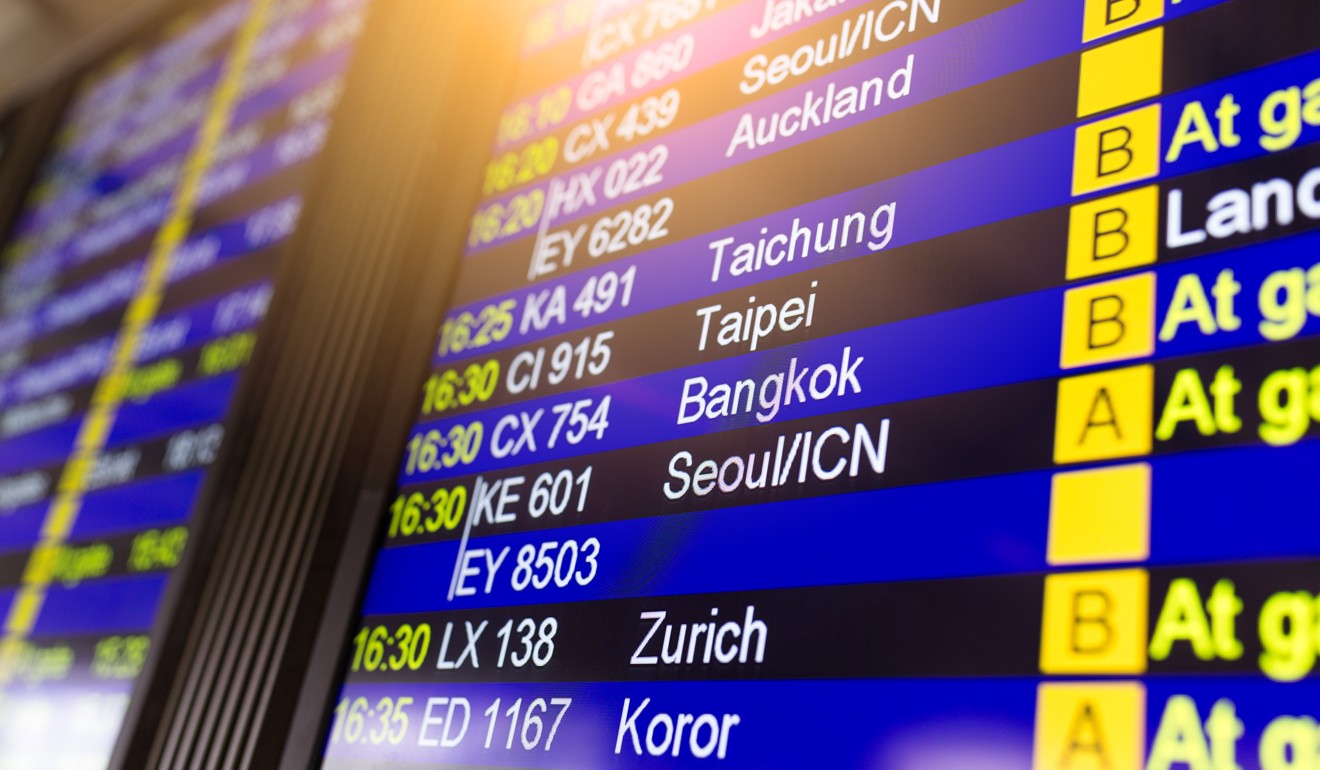 "Around 2025, maybe earlier, China will become the world's largest passenger market, overtaking the US. Around the same time, India will become number three," Conrad Clifford, the Asia-Pacific regional vice-president for IATA, told the event. This will mark a "big shift between a transatlantic aviation dominance to an Asia-Pacific dominance".
CAAC deputy administrator Dong Zhiyi said Beijing's drive to sign air services agreements that permit commercial services between two jurisdictions had seen 126 pacts signed, with 74 having been implemented. Hong Kong has signed 67 agreements, with 49 being with Belt and Road participants.
How expanding civil aviation services will lift the developing world from poverty in a sustainable way is a current focus of Airports Council International. "Surging air transport demand threatens to outstrip current and planned airport infrastructure," said Angela Gittens, director general of Airports Council International. There needs to be a way to "respond to this challenge, and help to ensure we continue to reap the social and economic benefits of air services development".
For a city such as Hong Kong, there must be a concerted effort to deliver best practices in airport design and development – with Gittens urging a special focus on the appropriate use of land, awareness of environmental issues and noise management.
According to an Environmental Impact Assessment Report commissioned by HKIA and released in 2014, the expansion plan has evaluated several options with reference to impacts on the environment and the area's marine ecology. Measures implemented as a result include reduction of the land formation area from 827 hectares to 650 hectares and the use of non-dredge ground improvement methods.