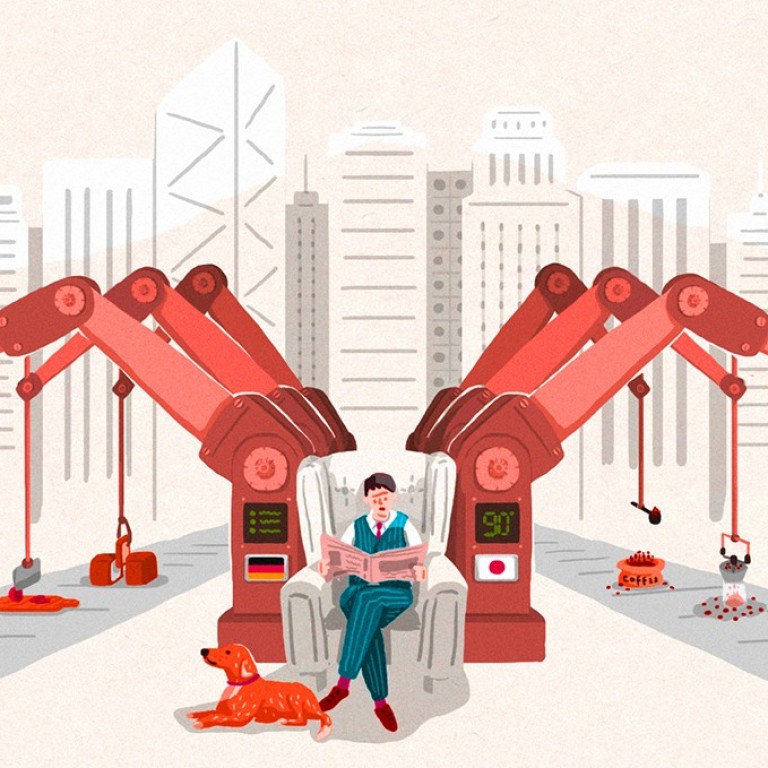 To understand the impact of digital disruption on business, take German lessons
Technology is driving a new industrial revolution and artificial intelligence will have far-reaching effects on society that we are only beginning to appreciate
Ahead of next month's Hong Kong Internet Economy Summit, we sought answers from German experts
In Partnership With
Internet Economy Summit
Asia is a manufacturing powerhouse that has fostered countless fast-growing businesses. In a future that will be shaped by technologies we know – such as artificial intelligence, blockchain and the Internet of Things – and others that are emerging, industrialists, manufacturers and entrepreneurs want to know how their businesses must evolve to compete.
The new wave of smarter, highly connected machines used in production is a hallmark of Industry 4.0, the fourth industrial revolution. The term Industry 4.0 (or Industrie 4.0 in German) is often used alongside Enterprise 4.0. The former describes how the former's smart manufacturing and autonomous machines can impact every industry sector. The latter illustrates the next stage of the evolution of global business and the global economy where artificial intelligence, robotics, data analytics will play the key parts.
"Industrie 4.0 is about using sensors, data, connectivity and human-machine interaction," says Patrick Kabasci, who is responsible for Asia-Pacific business development at the INC Invention Center in Aachen, Germany. "All information pertinent to enterprise is available everywhere it is needed, in real-time, and can be acted upon."
Shrinking technology costs make Enterprise 4.0 possible. For example, a laser sensor used in top-quality 3D printing machines cost US$30,000 in 2009 but the price tag had fallen to US$80 within five years, the World Economic Forum said in 2016. The same report calculated that an industrial robot worth US$550,000 in 2007 could be bought for US$20,000 by 2014.
Friction-free evolution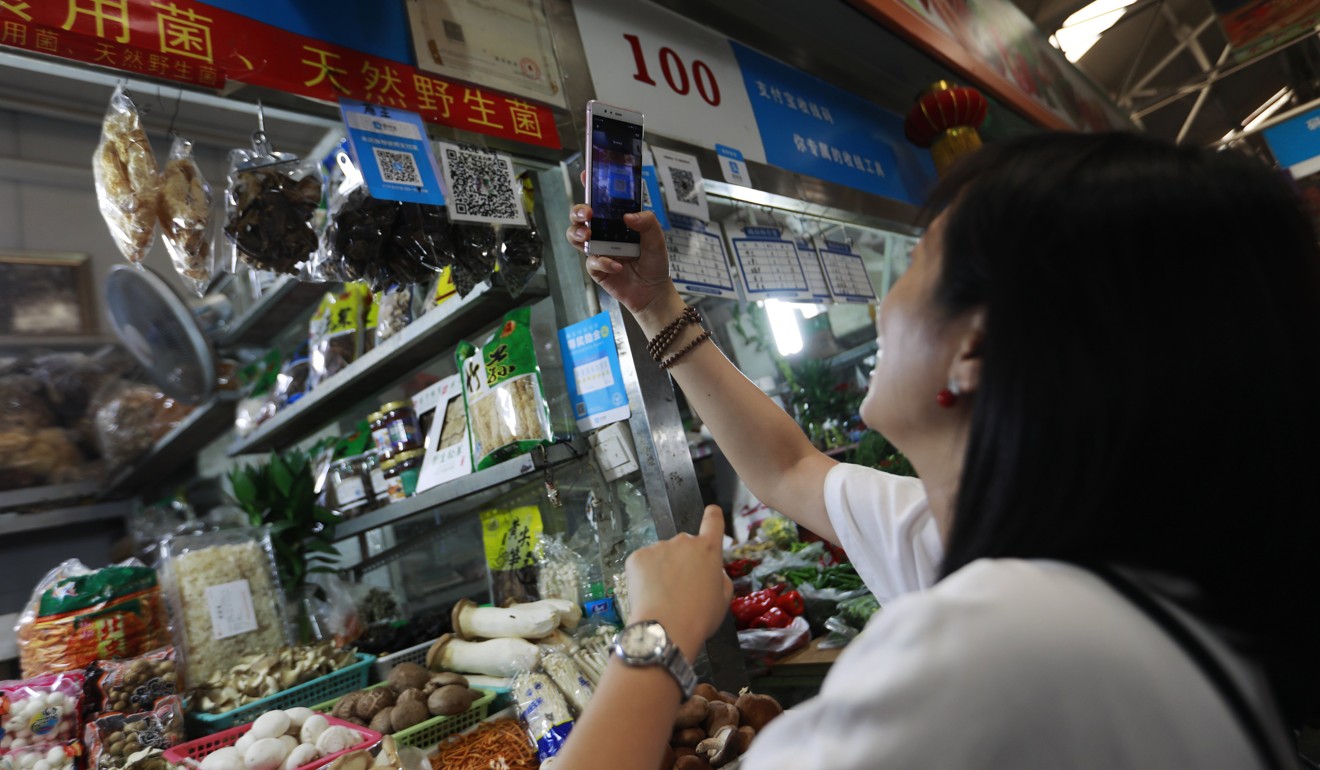 Businesses in Asia appear to have moved with the trend to smart automation. Last year's PwC survey of 1,100 global manufacturing executives found that Asian companies introduced digital products and services quicker than their competitors. And Asia-Pacific companies expect 17 per cent growth in digital revenue by 2023.
Much of the drive for innovation comes from customers demanding a frictionless experience. One local example is the Faster Payment System (FPS) introduced by the Hong Kong Monetary Authority in September 2018.
Professor Hui Kai Lung of the Hong Kong University of Science and Technology Business School, one of the leading business programmes in the region, says FPS is an example of technology connecting enterprises and transforming services. "For the first time, cross-platform and institutional payments can be made seamlessly in real time. The government is exploring the use of FPS for some public utility payment services and this will largely benefit customer experience," he says.
The German lesson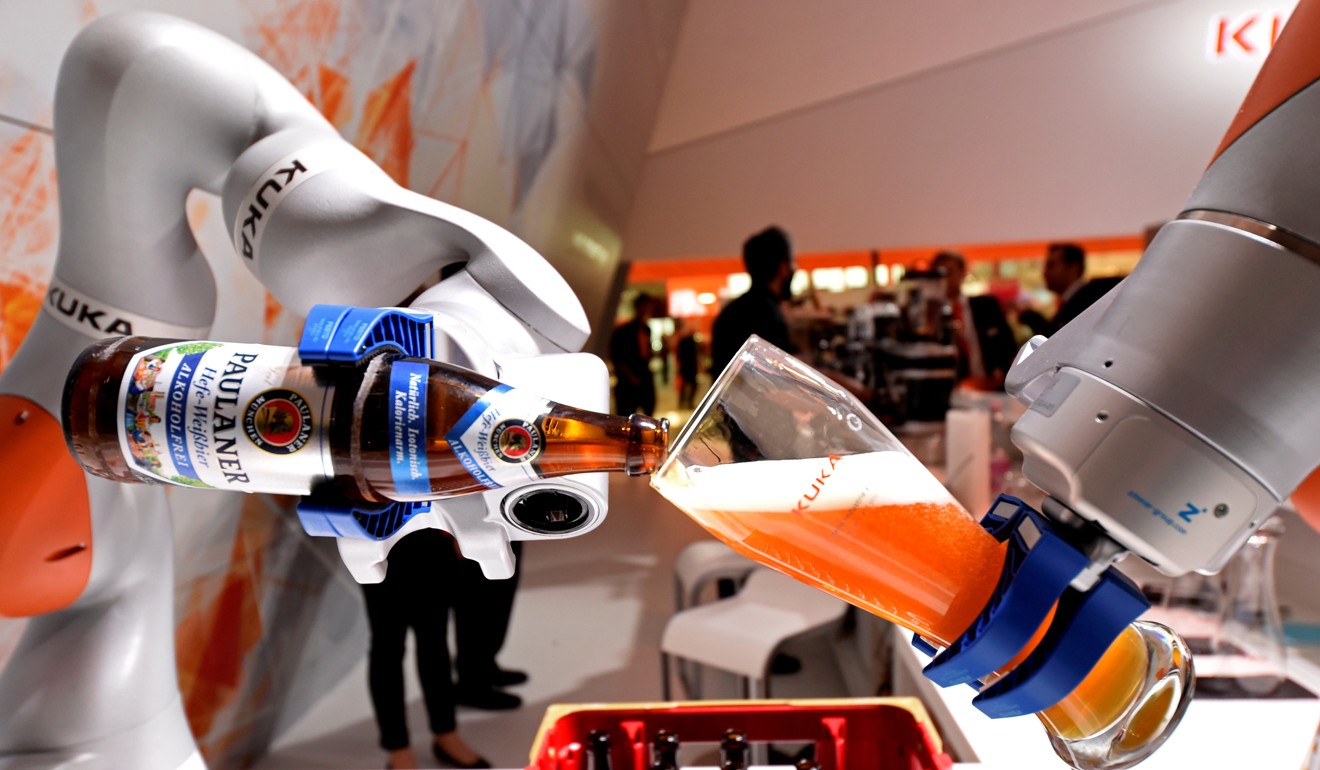 You could argue that the fourth industrial revolution started in Germany. Indeed, the term 'Industrie 4.0' is often credited to the German government. In 2008, companies there significantly increased research and development investment by €7.4 billion (HK$65.7 billion). Between 2005 and 2008, private-sector research and development investment grew by almost 20 per cent. More recently, Germany has committed to becoming a leader in biotechnology, nanotechnology, nanoelectronics and other technologies used in production.
A German government-inspired "High-Tech Strategy" seeks to channel investment to stakeholders that share a vision of digital transformation. Germany is doing what many other nations have yet to — apply Industry 4.0 and Enterprise 4.0 to today's challenges. In working on the wicked problems of climate change, nutrition, mobility and security, Germany hopes to spark private-sector innovation and create new types of jobs.
Hong Kong is taking inspirations from the German approach. Dr Benny Drescher — who oversees Asia-Pacific business development at the INC Invention Center — brings together several institutions to support the digital transformation of Asian businesses.
"Since opening the Hong Kong office of the INC Invention Center in cooperation with HKPC [in October 2018], we have worked with multiple Hong Kong companies, from kitchen appliance [manufacturers] to the beauty industry, to jointly develop new customer-centred services and products," he says. "With processes automation, Industrie 4.0 also poses the means for manufacturing companies to increase efficiency in their operations, namely reducing manufacturing, quality, logistics and inventory cost by as much as up to 30 percent."
Future learning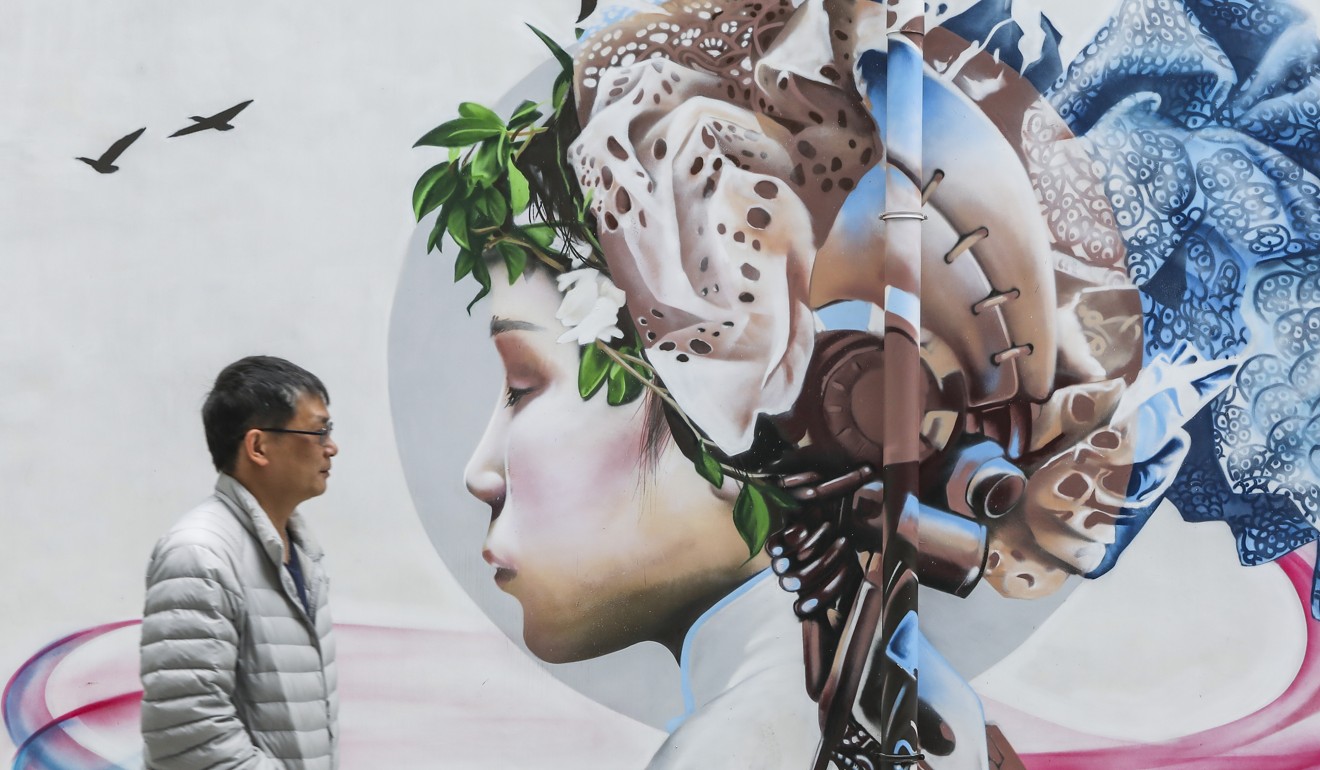 The reality is many businesses are not adapting quickly enough to meet the challenges involved with Industry 4.0 and Enterprise 4.0. For many SMEs and multinational companies, those challenges mean they must "innovate or die".
"In order to be successful in the [new] economy, small and large enterprises must co-operate more than ever before, in common business models, education and training," says Dr Henning Kagermann, president of Germany's Academy of Science and Engineering. He urges SMEs to embrace digitisation and to better train their staff. "Only through qualifications can we avoid a digital gap between large and small enterprises as well as between highly and lower qualified members of the workforce." He further explains that the technical expertise to maneuver changing and emerging technology will be needed not just by a few entrepreneurs and executives but by every employee. "Employees at all levels will need to become more independent problem solvers using data and information for their task at hand."
Drescher says he is already seeing a great demand for the INC Center's knowledge about automation and robotics from companies in the Greater Bay Area, a megalopolis consisting of 11 cities in the Guangdong province in Southern China. "There is a high potential for standardising and automating manufacturing processes, as most simple processes are carried out by manual labour. Robotics can support and work alongside humans in a cooperative human-machine work environment."
Kagermann expects robotics to change the game. "Workers will be able to work flexibly and with more individual choice and responsibility. New forms of human-machine interaction are developing. Intelligent assistance systems will help employees perform tasks and support lifelong learning," he says.
Unconventional teachers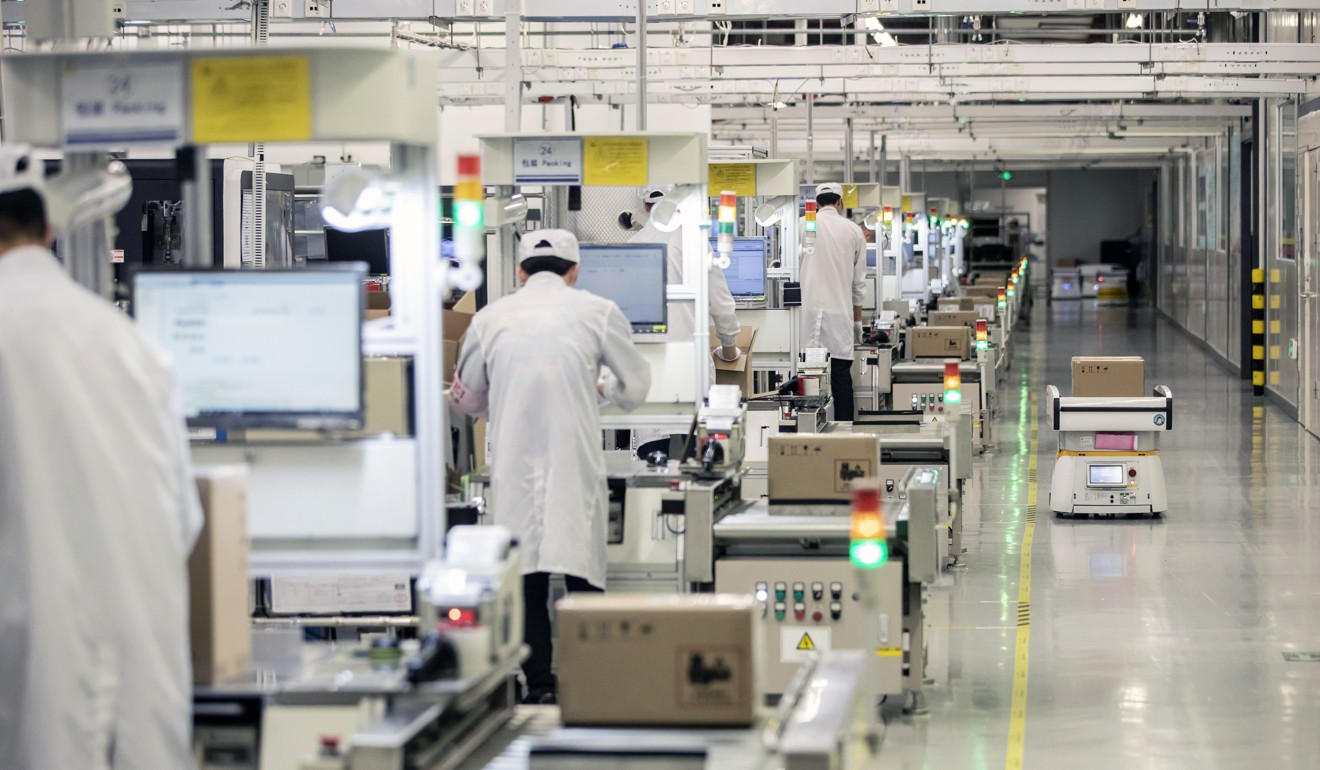 A new breed of machine-savvy employee is emerging too. Philip Parker, a professor at the management school at INSEAD in Singapore, recently created a platform for non-programmers to learn aspects of the Python computer programme in two to three days. In another programme, workers with Microsoft Excel skills practised machine learning without having to use a specialist programming language. "I think the biggest challenge in quickly scaling people to use 4.0 methods, such as AI or machine learning, is to not use traditional educational approaches," says Parker.
Kabasci sees a future where every job function within an organisation has access to real-time information, just as travellers do for flight departures, arrivals and delays. "We'll see our options clearly and with AI will get clear recommendations for different decisions," he says.
It is clear that many Asian businesses will need to act smart and with haste to establish the innovations that support their survival. A successful track record of manufacturing excellence and rapid business growth give Asian enterprises an advantage. But the challenge? The competition is evolving too and the companies who aren't nimble enough to change won't survive.
Editor's note: The Hong Kong Internet Economy Summit will be held on April 15-16 at the Hong Kong Convention and Exhibition Centre. Patrick Kabasci and Benny Drescher will speak at the Enterprise 4.0 forum on April 16.


Luke O'Neill is a writer and content strategist, who has written for publications, brands and companies in Asia, Europe, and the United States. He is the founder of Genuine Communications, which helps businesses speak to their customers through audience-focused content.