How Hong Kong's young innovators are using technology to build a safer society
Amid the Covid-19 pandemic, Victor Lee has developed robots that can automatically disinfect shopping malls and deliver meals in quarantine hotels
Mattis Tsang says dedication was crucial as he built a flight simulator to train pilots and students with an emphasis on aviation safety
In Partnership With:
Hong Kong Science and Technology Parks Corporation
Inside Hong Kong's busy K11 Musea shopping mall in Tsim Sha Tsui on the southern tip of Kowloon, a fleet of robots with expressive eyes can be seen moving along different floors and spraying disinfectant into the air.
Named Jasmine, each of these disinfection robots is equipped with two vents, four wheels and a tank that can store up to 10 litres of sterilising solution. They also have sensors that are able to detect obstacles, giving them the ability to move around and sanitise different areas without the need for human guidance.
The robots are the brainchild of Victor Lee, a Hong Kong engineer who founded autonomous robotics start-up Rice Robotics two years ago, and now serves as the company's CEO. His company is based at Hong Kong Science Park.
His product is a timely creation amid the ongoing Covid-19 pandemic, as companies seek new ways to strengthen hygiene standards and boost customer confidence.
"During the Covid-19 pandemic, we have found a lot of demand for new products and new technology," Lee says. "Our clients want a robot that can carry out disinfection in an area without human intervention, and that's why we came up with the robot."
Building robots for a safer tomorrow
However, Lee's ambition goes well beyond finding solutions for the pandemic era. He first started Rice Robotics after realising that automation has huge potential to make work more efficient for humans.
His inspiration came from a trip to Silicon Valley five years ago, where Lee noticed robots travelling on sidewalks to pick up and deliver meals. "I really wanted to bring that type of autonomous robot into Asia – not just Hong Kong, but all of Asia," he says.
"We want to make robots as common as smartphones and laptops in the future."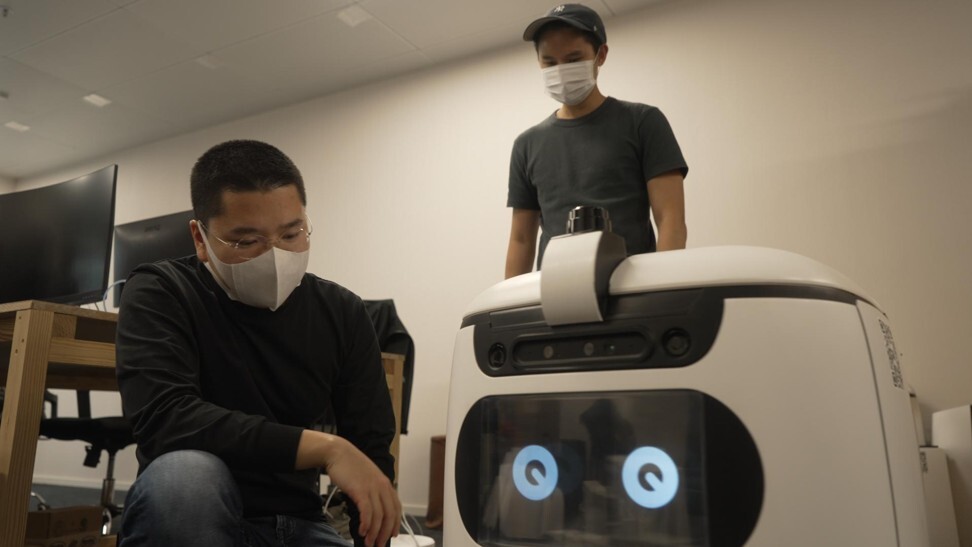 At the beginning of Rice Robotics' business journey, Lee's team focused its attention on creating a relatively simple solution: a robot that hotels could use to automatically deliver food and daily necessities to guest rooms.
Rice, as this compact delivery robot is called, is less than 80cm tall and is capable of navigating around a multi-storey hotel by itself. After a staff member enters a room number, the robot gets on the elevator and makes its way to the doorstep of the designated room, before sending a message to notify the guests inside.
Rice has proven to be very popular during the pandemic as Hong Kong's designated quarantine hotels, such as Nina Hotel Island South (formerly known as L'hotel Island South) in Wong Chuk Hang, sought ways to protect their employees from coronavirus risks while providing necessary services.
"Our clients needed a robot to deliver meals to quarantine rooms to reduce human-to-human contact," Lee says.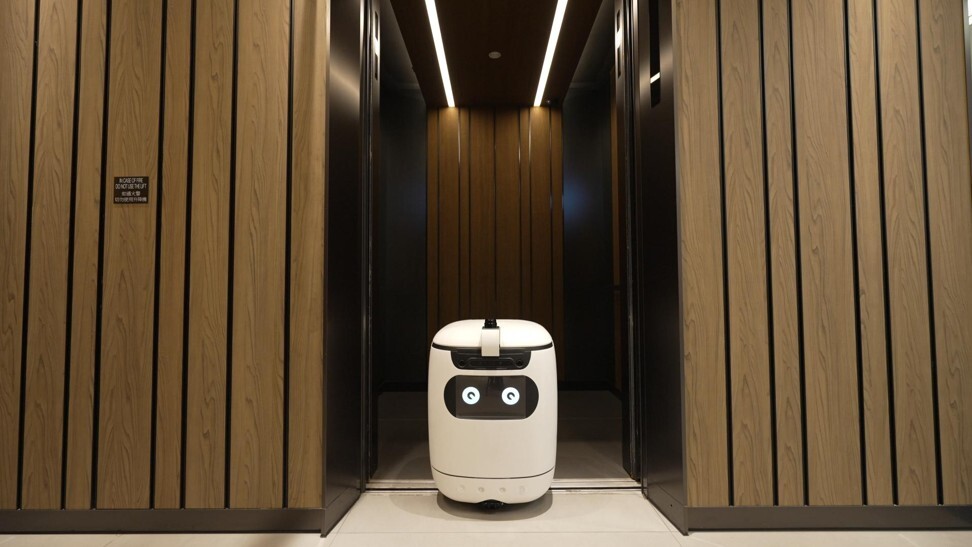 Besides quarantine hotels, Rice robots have also been deployed at the Tokyo headquarters of Japanese tech company SoftBank, where they are used to deliver snacks and drinks from a convenience store. Japan's postal service has also used the robots to deliver mail in a residential neighbourhood in Chiba prefecture.
There are some concerns across society that automation may take over jobs and replace humans, but Lee says he has focused on designing robots that fit into existing workflows to assist workers.
The delivery robots, for example, have enhanced both safety and efficiency for hotel staff serving travellers in quarantine, as they no longer have to go to multiple rooms in person to fulfil requests for meals and other items.
"[Robots] can help humans accomplish a lot of repetitive work, and it allows us to focus on something more valuable," Lee says.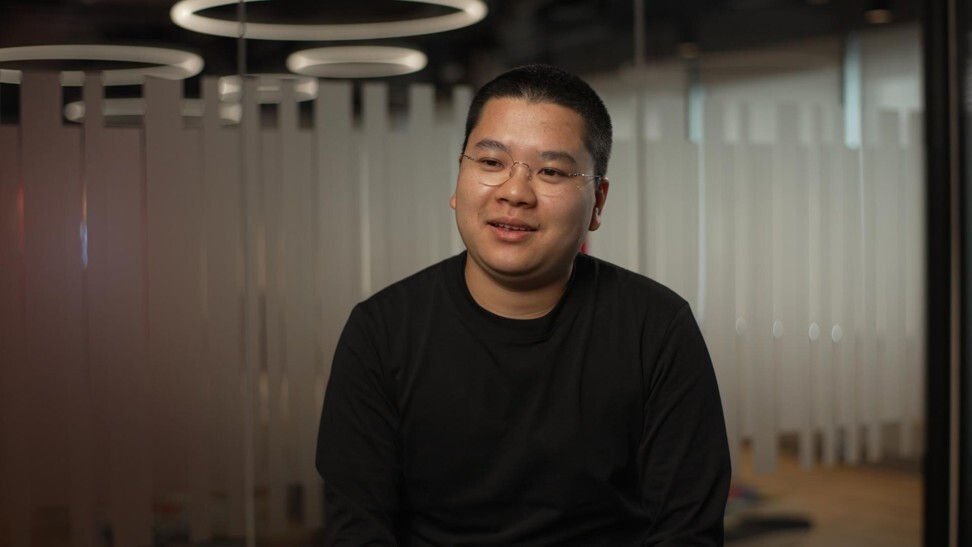 Lee says that being based at Hong Kong Science Park, a key hub for research and development (R&D) providing various forms of support for tech ventures to develop their businesses, has provided him with valuable opportunities to connect with clients in the city and around the world.
"Hong Kong always has the best resources for forming any type of companies, including robotics companies," he says. "If you look at local universities, there are a lot of students with great talents in robotics … we believe there is huge potential in this market."
Elevating aviation safety and know-how
Another innovator who has leveraged technology to improve safety and efficiency is Mattis Tsang, a Hong Kong pilot who co-founded aviation education start-up Aerosim with the goal of making air travel safer.
The company, which was founded in 2014, builds flight simulators that provide a more accessible option for aviation training and also help students better understand pilot procedures and safety practices.
According to Tsang, who is also Aerosim's managing director, the company's mission is based on the realisation that the majority of aviation accidents could have been prevented by better-trained pilots.
The US Federal Aviation Administration estimates that human error is a contributing factor in up to 80 per cent of aircraft accidents – for example, a pilot having a delayed response to an emergency situation.
Tsang's work as a university lecturer several years ago also provided inspiration for Aerosim. He noticed that many aviation engineering students would get bored because the courses lacked practical, hands-on experience. But at that time, flight simulators could cost hundreds of thousands of US dollars each, making them too expensive to introduce into classrooms.
"As aviators, we are trying to make flight simulators more accessible," Tsang says.
To lower costs, his team carefully planned the design of the flight simulators so that they could be made with more affordable materials. Hong Kong Science Park, where Aerosim is based, also suggested expanding the scale of production by building more simulators to be used for STEM education in primary and secondary schools.
In 2019, Aerosim unveiled its first simulator, which resembles the flight deck of a single- or twin-engine aircraft. When seated at the device, users can control the simulation through a flight control system and can also practise monitoring engine performance and the altimeters through a built-in digital display.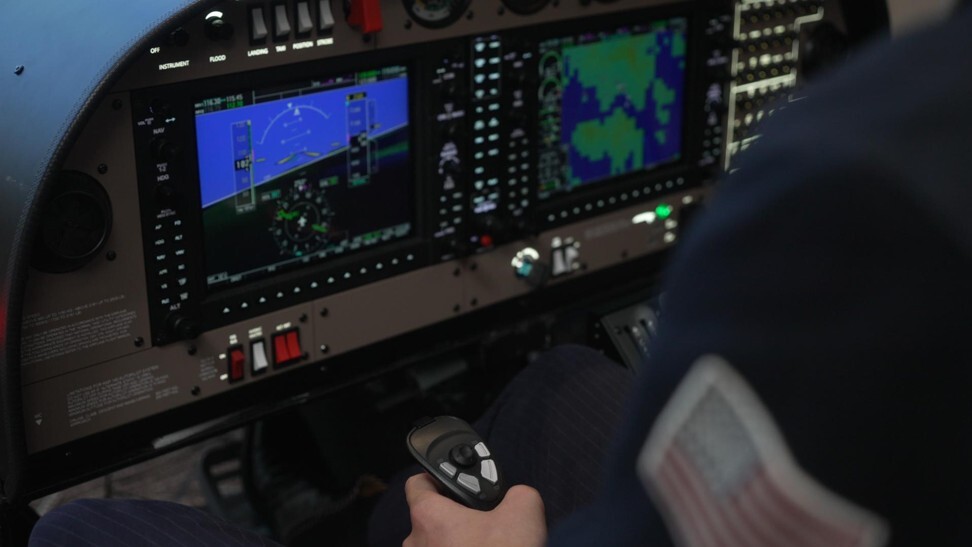 Tsang says the simulators are useful for training pilots in how to respond to different emergencies, so that they can build up safety awareness. The devices also feature an artificial intelligence-powered gaze-tracking system that helps ensure pilots are looking at the right spot at certain moments.
With the pandemic causing flight disruptions around the world, Tsang sees new opportunities for Aerosim as pilots look for ways to practise their skills while many aircraft remain grounded.
"We have an increasing number of inquiries from pilots of all kinds – private and commercial – who are trying to gain their recency in flying an aircraft," he says.
Tsang believes that technology can go a long way towards elevating safety standards in the aviation sector by assisting pilots, rather than replacing them. "It will help pilots understand more about themselves, and check whether they are doing well or if they need a bit of improvement," he says.
He also regards Hong Kong as having been a favourable environment in which to start his business because of its close proximity to other markets.
"Next to Hong Kong, we have the Greater Bay Area, which is a market with 72 million people," Tsang adds. "Hong Kong can also be our springboard to places like Southeast Asia and Australia, where there is great potential in aviation."
Guiding the next generation of pioneers
Offering advice to other young tech pioneers looking to make a difference in the world, Lee of Rice Robotics emphasises that perseverance is key.
"You have to spend a lot of time talking to clients, and making sure they understand your product and you understand their needs," he says.
Lee also points out that setting up his company at Hong Kong Science Park allowed him to obtain support in R&D, as well as for marketing his products to clients in the city and across the region.
For example, Lee was able to test his disinfection robot at a hotel partnered with the R&D hub and tech incubator before it was sold to the wider market.
Tsang says one advantage of starting a tech venture at a well-established incubator is the ability to connect with other innovators who share similar dreams.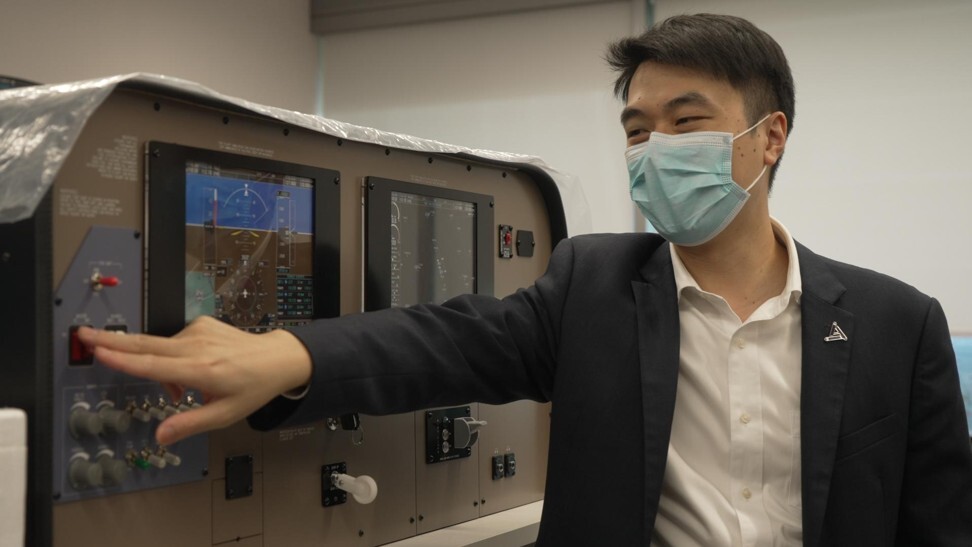 "There are different entrepreneurs, and it is like having a peer support network," he says. "Ultimately, you have synergy, and probably we could do some businesses together or get some great ideas together."
To anyone who wishes to achieve success in innovation, Tsang advises that they be fearless and fully dedicated to their goals.
"If you are going to create something or look for new solutions, you are going to work very long hours and sacrifice a lot of your personal life," he adds. "You need to be really, really passionate about your role or your job."
Hong Kong Science and Technology Parks Corporation (HKSTP) is running HK10X, an initiative that celebrates the success of Hong Kong's pioneering innovators. Find out more here.