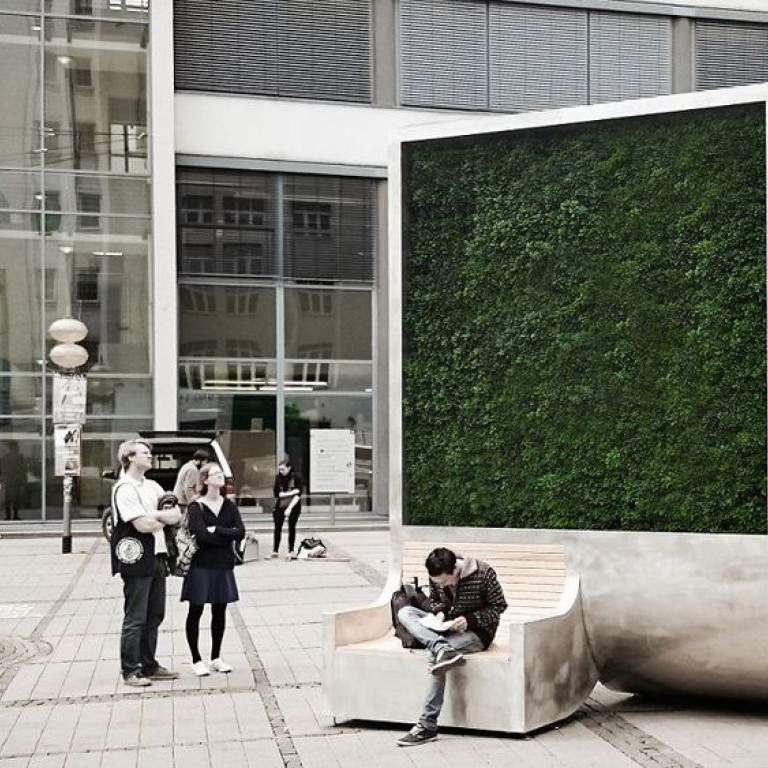 Hi-tech installations aim to clear the smog from Hong Kong and other big cities
The CityTree and Smog Free Tower out of Europe are among the latest sustainable ideas to combat air pollution
In Partnership With
HKT PREMIER
Sick of urban smog? You could get a breath of fresh air from a can, taken from Canada's Rocky Mountains and sold online by the Alberta-based start-up Vitality Air for up to US$20 each.
Or you could plant a hi-tech tree. The bioengineered CityTree is described by its creators as "a unique combination of internet of things [IoT] and plants", of which Hong Kong is about to get its first taste.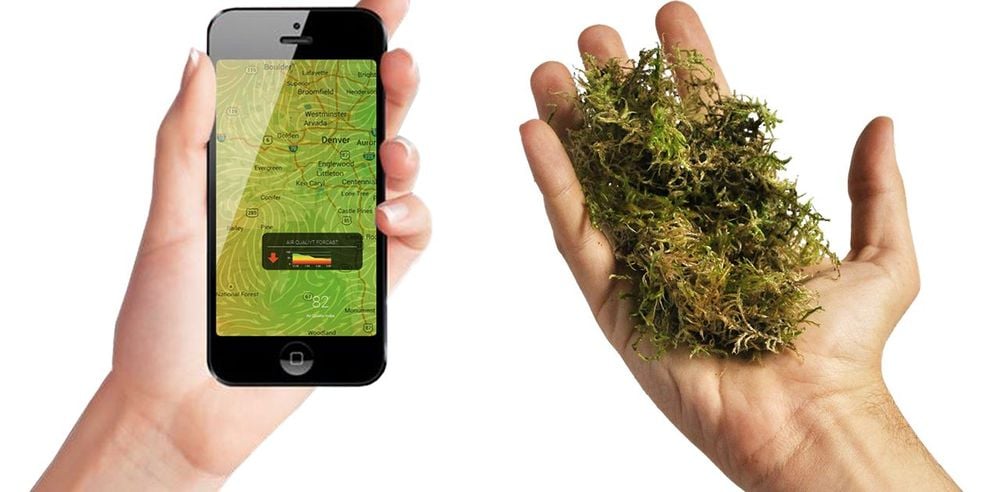 The product, made by German start-up Green City Solutions, is a free-standing vertical plant installation that's said to be as effective in combating air pollution as 275 regular planted trees – yet at a fraction of the cost, and taking up 99 per cent less space.
"The CityTree combines IoT  technology with the natural capability of special moss cultures to filter fine dust, nitrogen oxides and therefore a large amount of CO2 equivalents out of the air," says company co-founder Denes Honus.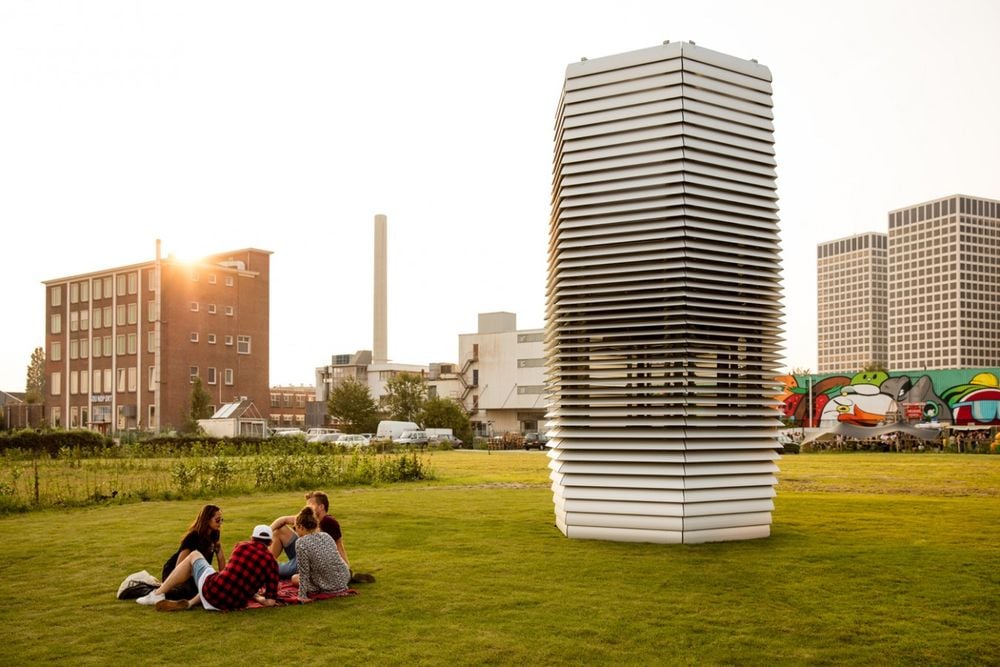 The moss is extremely hardy, and capable of surviving environments with temperatures ranging between minus-40 degrees Celsius and 50 degrees, he adds. The tree is made from recyclable materials, adding to its sustainable appeal.
CityTrees have already been installed in Oslo, Norway, as well as Jena and Dresden in Germany. Hong Kong's first CityTree is slated to be installed in April outside the Hopewell Centre in Wan Chai.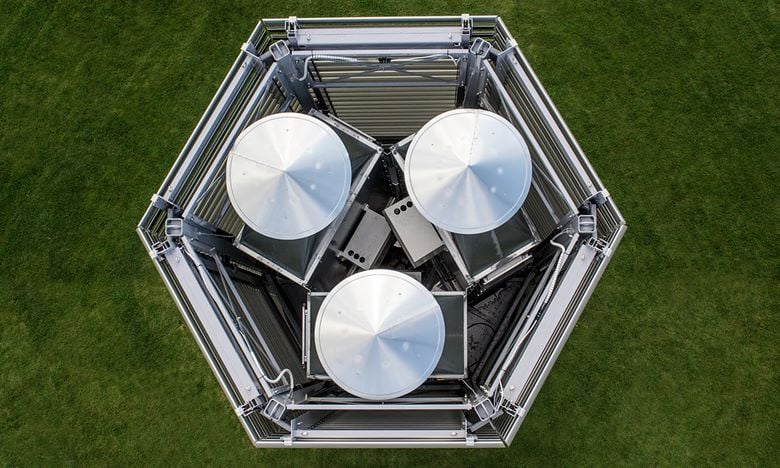 In the Netherlands, the Smog Free Tower stands like a pollution-gobbling sentinel in a Rotterdam park. Artist and innovator Daan Roosegaarde, whose futuristic exhibitions have been showcased around the globe, including in Hong Kong, calls his latest project "the world's largest smog vacuum cleaner".
The founder of Studio Roosegaarde, headquartered in Holland with a brand office in Shanghai, is seeking Kickstarter funding for the project, which he says enables the production of "smog-free bubbles of public space", allowing people living in polluted cities "to breathe and experience clean air for free".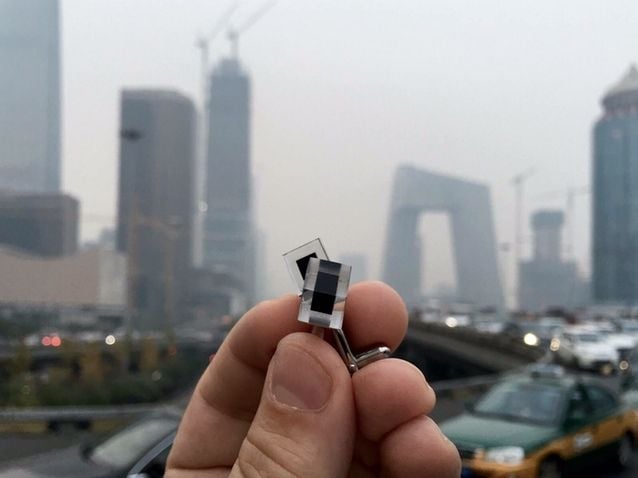 The first seven-metre-high Smog Free Tower, unveiled in September last year, cleans 30,000 cubic metres of air per hour, using no more electricity than a kettle, according to Roosegaarde. It also runs on green energy. The carbon-filled smog dust it collects is compressed into souvenir jewellery such as rings and cufflinks, which are made available to investors in the project.
Roosegaarde says he came up with the idea during a trip to smoggy Beijing. His aim is to "make world cities more liveable again", and he hopes that the mainland capital – and possibly Hong Kong – could be among the first stops on a planned world tour to showcase the tower. The target buyers, he says, are a combination of private and government institutions.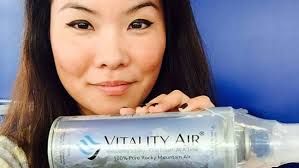 And in Britain, an organisation called the Internet of Things Academy (IOTA) believes the IoT has a far greater role to play in society than merely providing entertainment and convenience. Its first idea, the BuggyAir project, which puts air quality-measuring sensors on children's pushchairs, has been tested in major cities across Britain.
"We have begun to imagine how the IoT could solve a range of global challenges, such as air quality, and even ecosystem restoration and poverty," Hugh Knowles, director at IOTA, told The Inquirer. The aim, he said, is to "provide a lens to view the opportunities, rather than prescribe definitive answers".