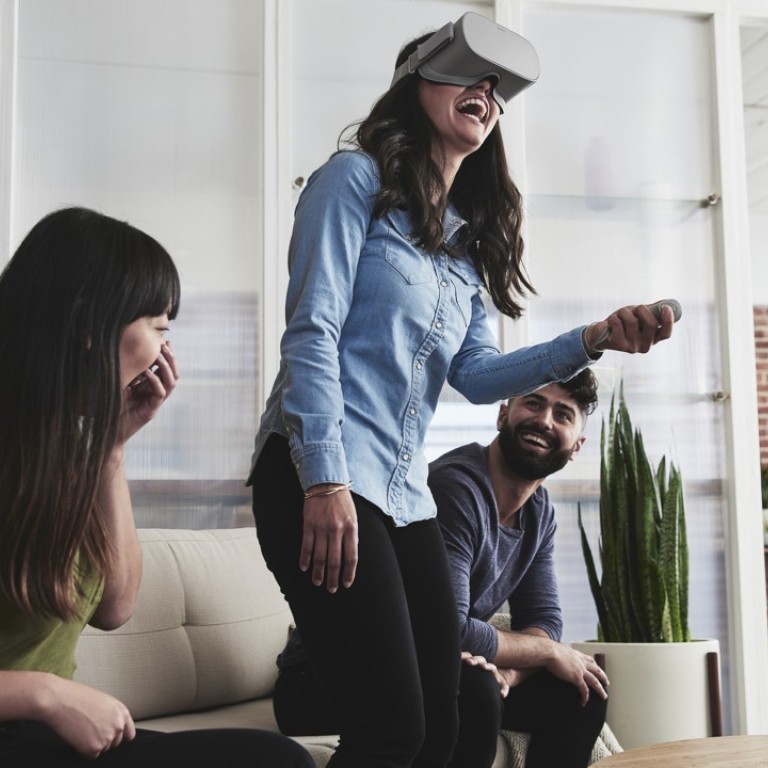 Forget gaming: how virtual reality is set to transform our lives in the real world – all from the comfort of our sofa
New apps let you 'walk' on Mars, relieve pain without medication and explore dreams while you're awake – wearing hi-tech headgear at home
Another innovative use allows you to create and walk, in real time, through a 3D design of your ideal home and invent fantastic gadgets
In Partnership With
HKT PREMIER
Virtual reality (VR) may seem to have been created by the e-gaming industry, but it is set to change the daily lives of everyone – not just gamers – in mind-blowing ways.
The computer-generated simulation of a three-dimensional image or environment – either similar to the real world or fantastical – with which people can interact by using electronic equipment, such as helmets with screens and gloves with sensors, certainly makes it easy for things such as killing zombies in haunted houses.
Yet already it has other valuable, far-reaching applications – which are coming to a living room near you.
1. Relive dreams while you are awake
Our dreams while we are asleep can be funny, horrifying, exhilarating and sometimes fantastic.
Yet what would it be like to experience your own dreams, or those of someone else, while you are awake?
In Atlanta, Georgia in the United States, a trio of performance artists came together with just this idea in mind.
Kris Pilcher, Kevin Byrd and Dale Adams started the Dream Collection Agency as a performance art project, but it quickly morphed into a viable business.
They have used virtual reality as a way to visually reconstruct real dreams, with volunteers recording detailed descriptions of their dreams – right after waking up, while they are still vivid – which are then recreated as a VR experience.
A collection the agency's "VR dreams" can be selected and experienced by people through the use of VR headsets at its dream innovation experience centre.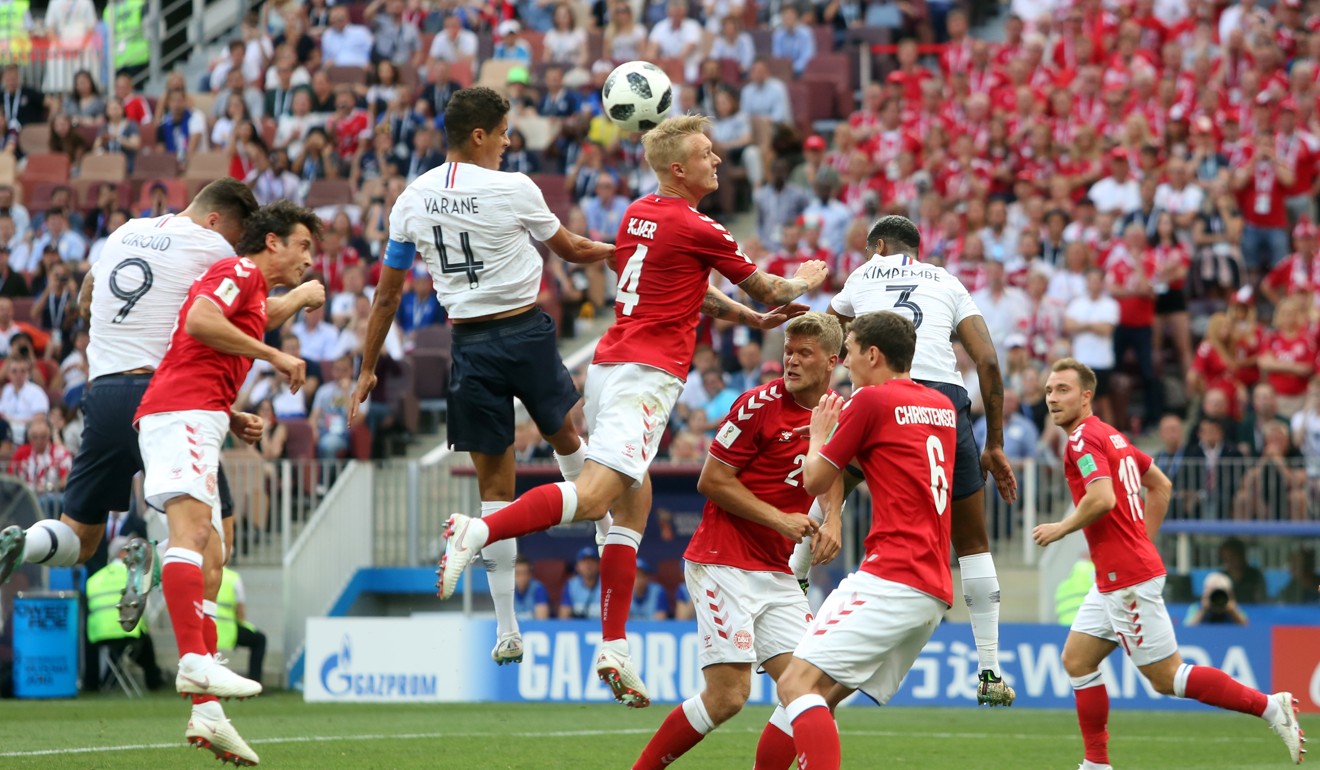 You could take this idea a little further, too, so from the comfort of your living room, you could experience what it is like to score the winning goal in the Fifa World Cup final, or explore fantastical forests and intricate labyrinths on alien planets?
2. Become a Martian
Talking of out-of-this-world experiences, it is already possible to visit Mars, all thanks to VR.
Access Mars, a browser-based, web VR experiment created by Nasa, the US space agency, in conjunction with Google, lets you roam the surface of the red planet thanks to 3D models constructed on the basis of about 200,000 images taken by Nasa's Jet Propulsion Laboratory's Curiosity Rover.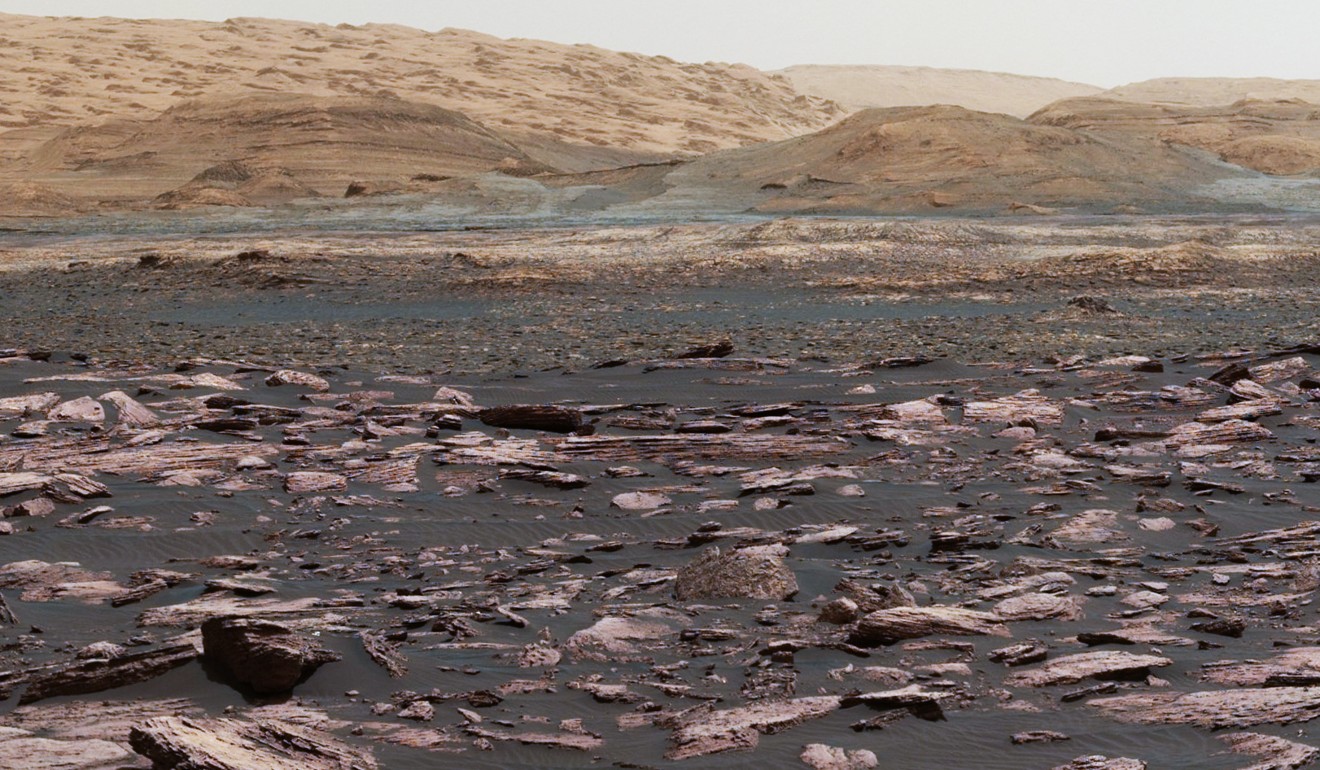 The car-sized rover landed on Mars' Gale Crater in August 6, 2012 as part of a two-year mission to investigate things such as the Martian climate and geology and signs of environmental conditions favourable for microbial life, but it has been extended indefinitely.
The website is being updated as Curiosity Rover takes more images.
This idea could have more local application, too.
As cameras get smaller, lighter and easily wearable, you might be able to explore some of the most remote places in the world, without leaving your sofa.
Using VR, perhaps you will be able to experience Kenya's Great Wildebeest Migration in real time, journey through the Amazon rainforest, or even climb in the Himalayas to the 8,848-metre (29,028-foot) summit of Mount Everest – all from the comfort of your own home.
3. DIY interior design
VR is also able to help with your interior design plans.
The app TrueScale helps you create a virtual, real-scale model of your ultimate living space – then experience it first-hand.
The interior-design tool developed by a Polish company, Immersion, and launched in partnership with the virtual reality system Vive Studio – an initiative of the Taiwanese electronics company, HTC – allows you to create 2D floor plans, 3D mock-ups and then finally, real-scale spaces, which you can explore using a VR headset.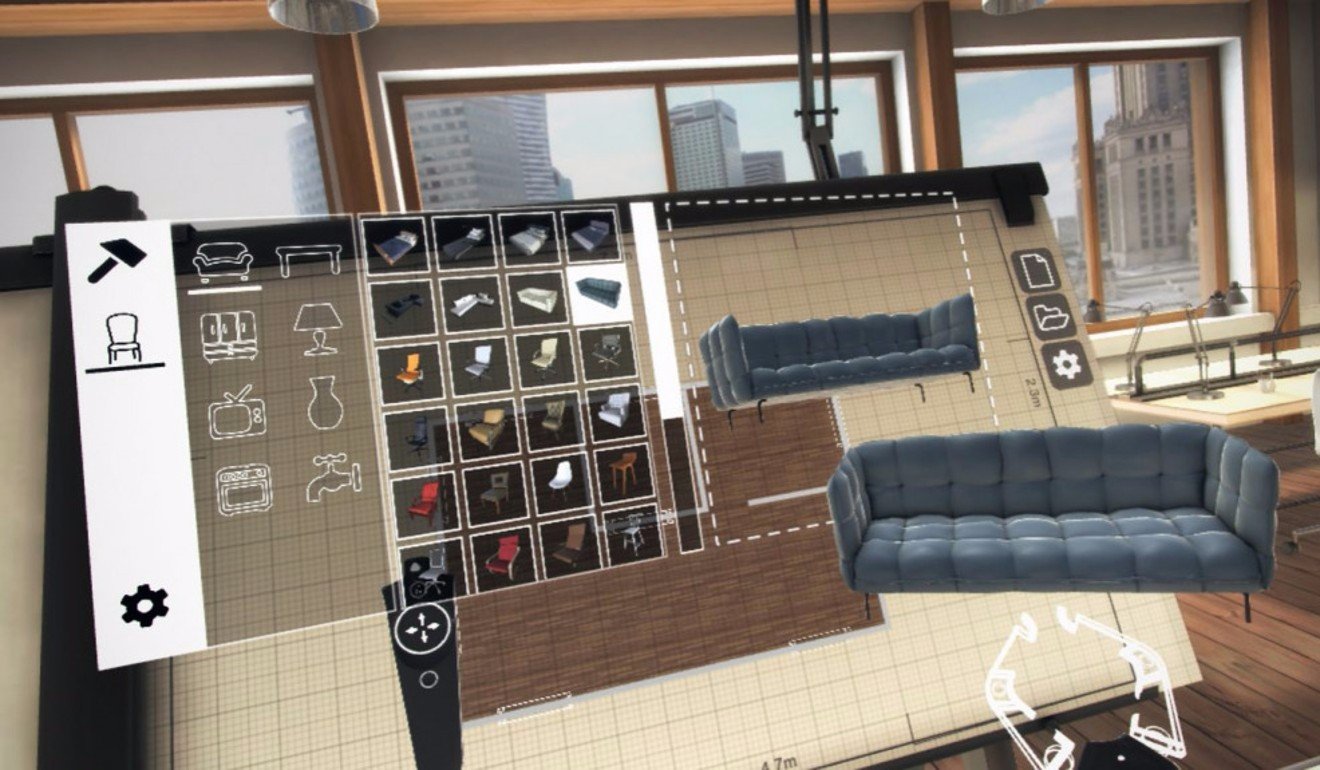 As well as helping designers create better spaces that they can work on, in real-time, as they explore them virtually, TrueScale, which is available the digital distribution platform through Steam and app store Viveport, will also help untrained people play at designing and creating their virtual dream home.
You can even add furniture and other real-world objects to your creation, thanks to 3D models from the online home shopping platform Wayfair.
An app such as TrueScale has plenty of potential.
It may not be long before you can 3D-print your home, ordering what you design from e-commerce companies such as Amazon, Taobao, Wayfair, and even Swedish retailer Ikea.
The ready-to-assemble furniture company is halfway there: it already offers web-based tools designed to help you plan your office, kitchen and bathroom, although it's far from seamless at this stage.
4. Game on for invention
Fantastic Contraption came into being in 2008 as an online physics game which involved you building your own gadgets and gizmos to solve puzzles.
However, it was limited to 2D because its creators could not figure out how to make it 3D. The emergence of VR has changed that, though, and now, the slick VR iteration takes you to a room-scale grassy island, where you can imagine and build imaginative contraptions that will help you reach your goals within the game's 40-plus levels.
It is easy to see how Fantastic Contraption could expand beyond gaming to provide solutions to everyday problems.
Soon you could find yourself in your living room using your VR headset to build a virtual widget that caters to all your household needs.
5. Antidote to aspirin
Taking a pill to combat a throbbing migraine, or to numb the pain of a slipped disc could become a thing of the past thanks to EaseVR.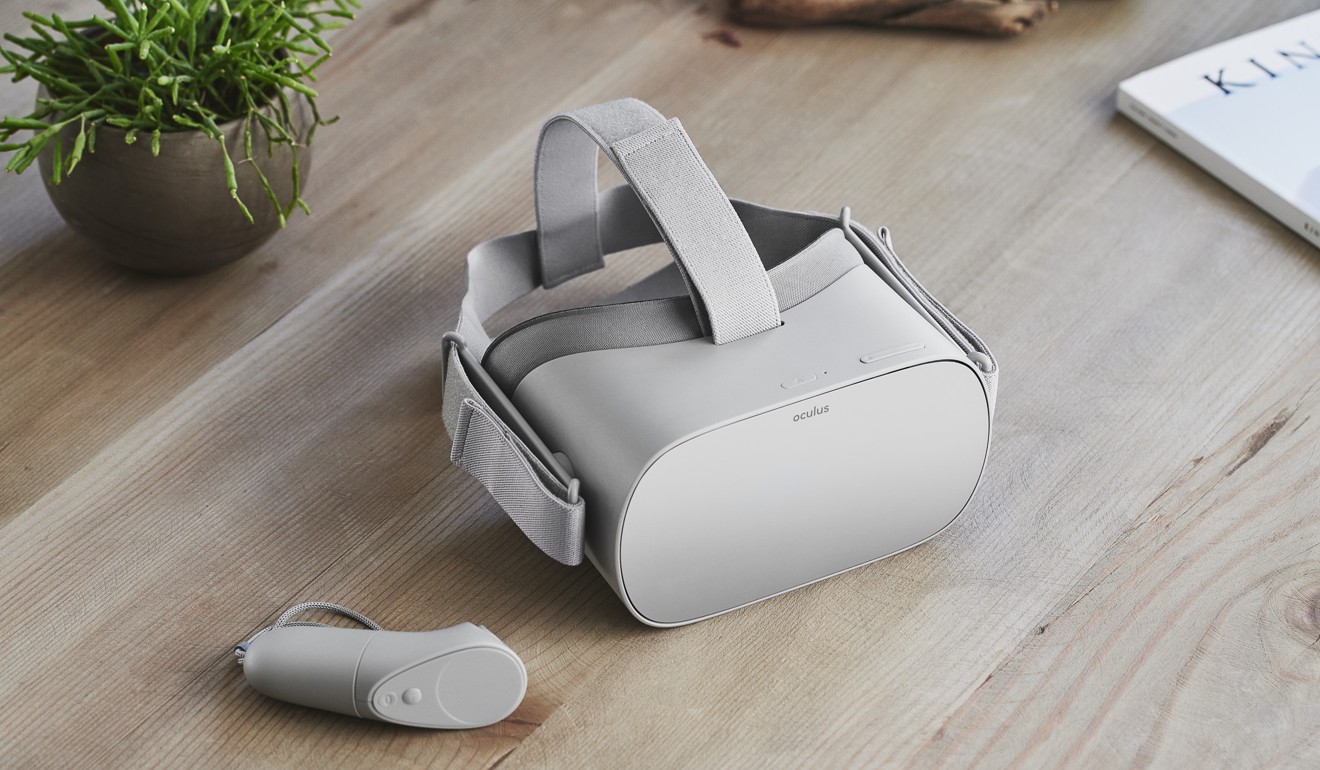 The brainchild of appliedVR, this tool will work with the all-in-one Oculus Go VR headset. EaseVR, which will launch in 2019, will combine therapeutic virtual experiences, games-based training and educational tools to help combat insomnia and to help people manage chronic pain problems from home, without the need for opioids or other pain medication.
It is still in the pilot phase, but so far so good: the headset reduced pain by between 31 and 52 per cent, and anxiety by 24 per cent in people during random trials.
Can you imagine coming home from work with a pounding headache and reaching for your VR googles rather than aspirin?
One thing's for sure: my VR goggles are not going to replace my evening glass of wine any time soon.