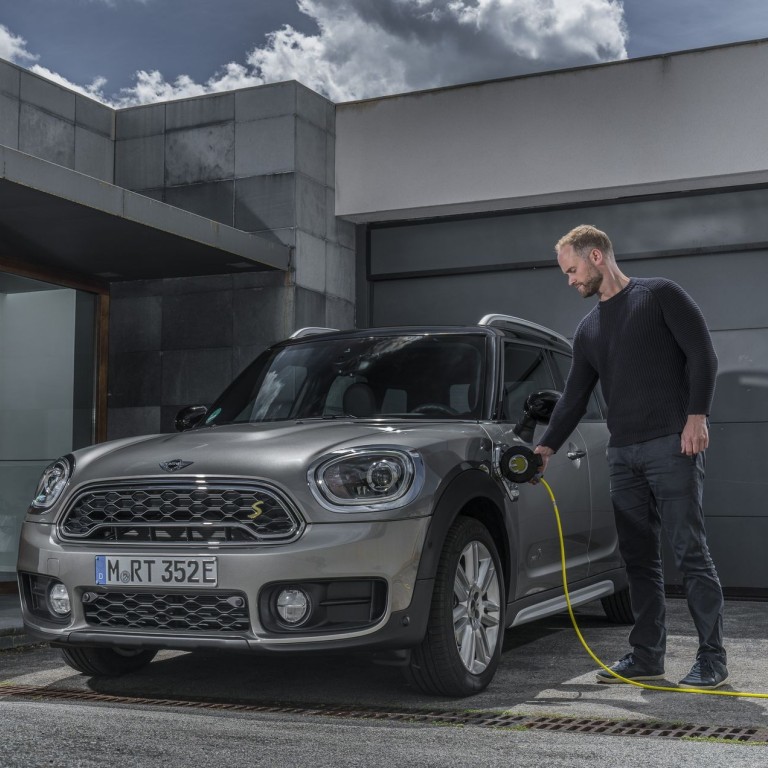 Electric vehicles are here to stay in Hong Kong – and on the charge
Improved electric vehicles and increase in enhanced charging stations across the city will help change driving habits
Jaguar's I-PACE, Audi e-tron and Mercedes-Benz EQC among luxury electric models out to energise motorists this year
In Partnership With
Smart Charge
Mark Webb-Johnson well-remembers the day the love affair began.
There was "nothing quite like experiencing Hong Kong streets in a convertible electric car", he says of his first outing, eight years ago to the day, in a Tesla Roadster.
"Leaving the city and heading up into the hills of Clear Water Bay, the car came into its element," he says.
"With no power steering, and an all-electric drivetrain, you could feel the road and the rush of acceleration without the mechanical mess that is gears."
Webb-Johnson, chairman of Charged Hong Kong, the local electric vehicle association, set up in January 2015 – and now the proud owner of a far more refined Tesla Model S – says he was "changed forever".
He says: "On that day, I clearly saw the past, the present, and how the future could be."
Not every motoring enthusiast has been as convinced, especially in the early days when electric vehicles (EVs), despite their noble intent, were, to the mainstream car user, decidedly uncool.
A new study by the International Council on Clean Transportation estimates that vehicle emissions were linked to 385,000 premature deaths in 2015, with China one of the biggest markets where these impacts occurred.
Also, the impressive line-up of new EV vehicles – including launches coming this year – means there are a large number of potential converts, so this could be the year when many drivers change their minds.
Carmakers to 'energise' consumers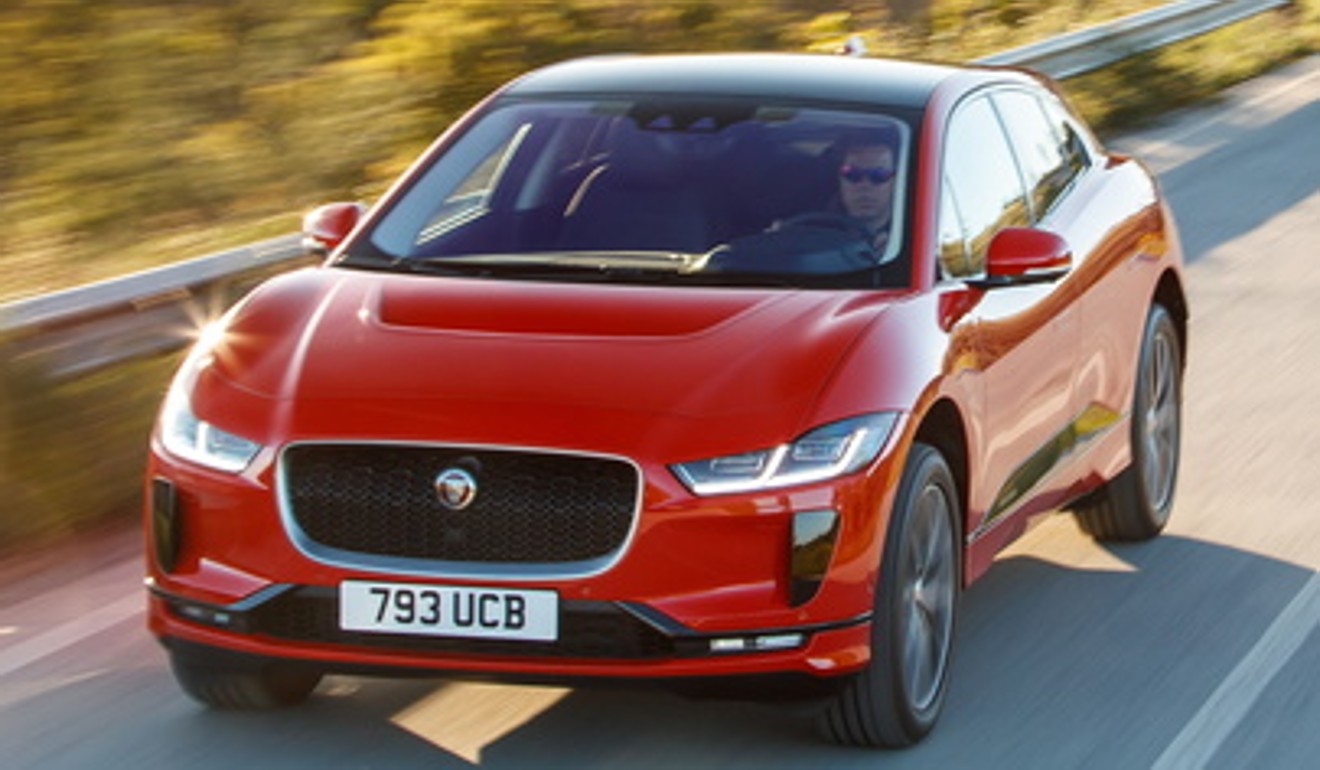 Jaguar unveiled the I-PACE, the brand's first all-electric performance SUV, recently named European Car of the Year 2019, in Hong Kong last Friday.
Performance-wise, the I-PACE stacks up, accelerating from 0 to 100km/h (0 to 62 miles per hour) in 4.8 seconds – all the while with zero exhaust emissions.
Drivers enjoy a 470km (290-mile) range from full charge, and rapid public charging from 0 to 80 per cent in 40 minutes (with a 15-minute charge giving 100km of driving).
The car also features an aero-efficient design, and offers interior space for five adults plus luggage, with a Driver Assist Pack one of the optional extras.
The advanced navigation system uses "Smart Settings" technology – driven by artificial intelligence algorithms – to identify individual driver preferences and then tailor the car's driving and interior settings accordingly.
Jaguar has also announced plans to integrate an Amazon [virtual assistant] Alexa skill.
"This means owners will be able to ask an Alexa enabled device for information held in the Jaguar InControl Remote app," it says.
"For example: is my car locked? What is the charging level? Do I have enough range to get to work?"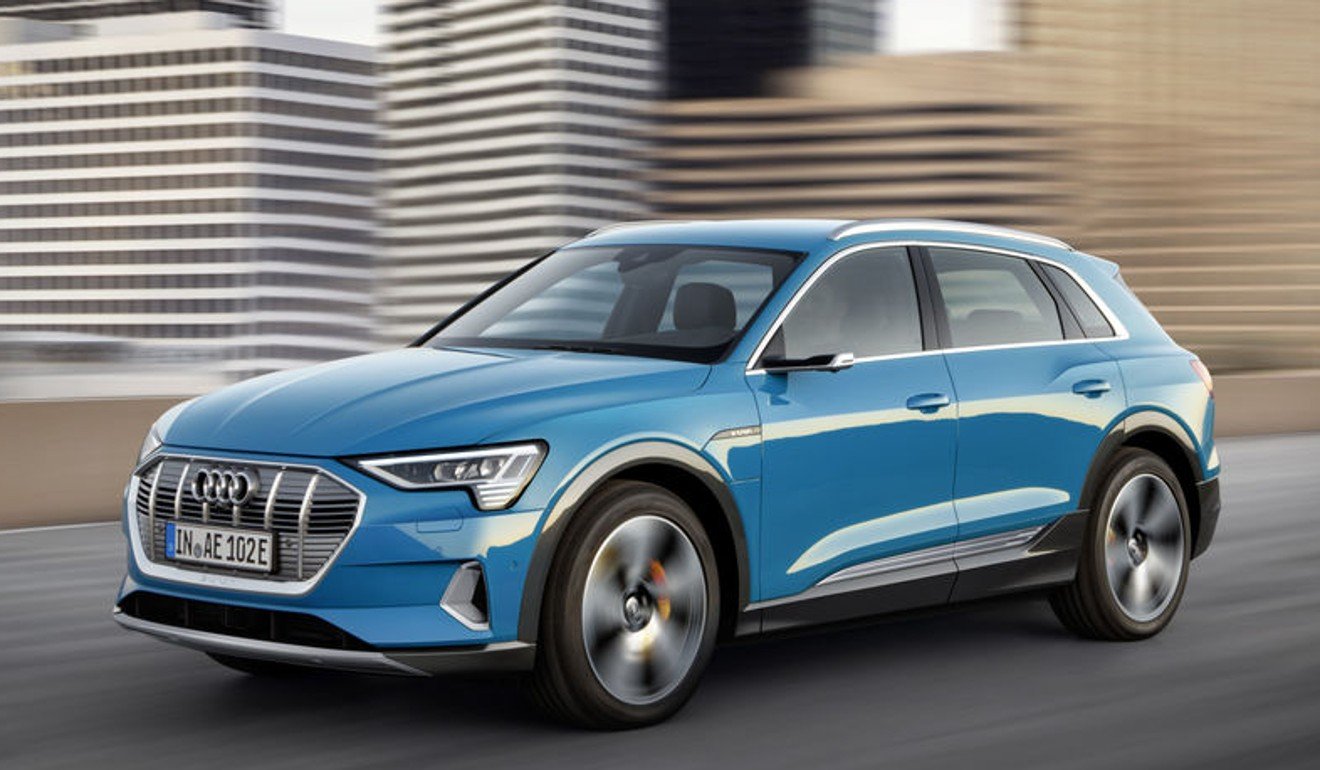 In addition to sporty performance (accelerating from zero to 100km/h in just 5.7 seconds), premium upgrades and creature comforts, this compact, all-electric SUV packs a range of smart features.
These include a driver assist (via adaptive cruise control, auto-steering and parking assistance); top-end media centre, supporting high-speed data transmission from mobile devices; and fully integrated Alexa.
Orders are currently being taken for a limited quota allocated to Hong Kong, with delivery expected this winter.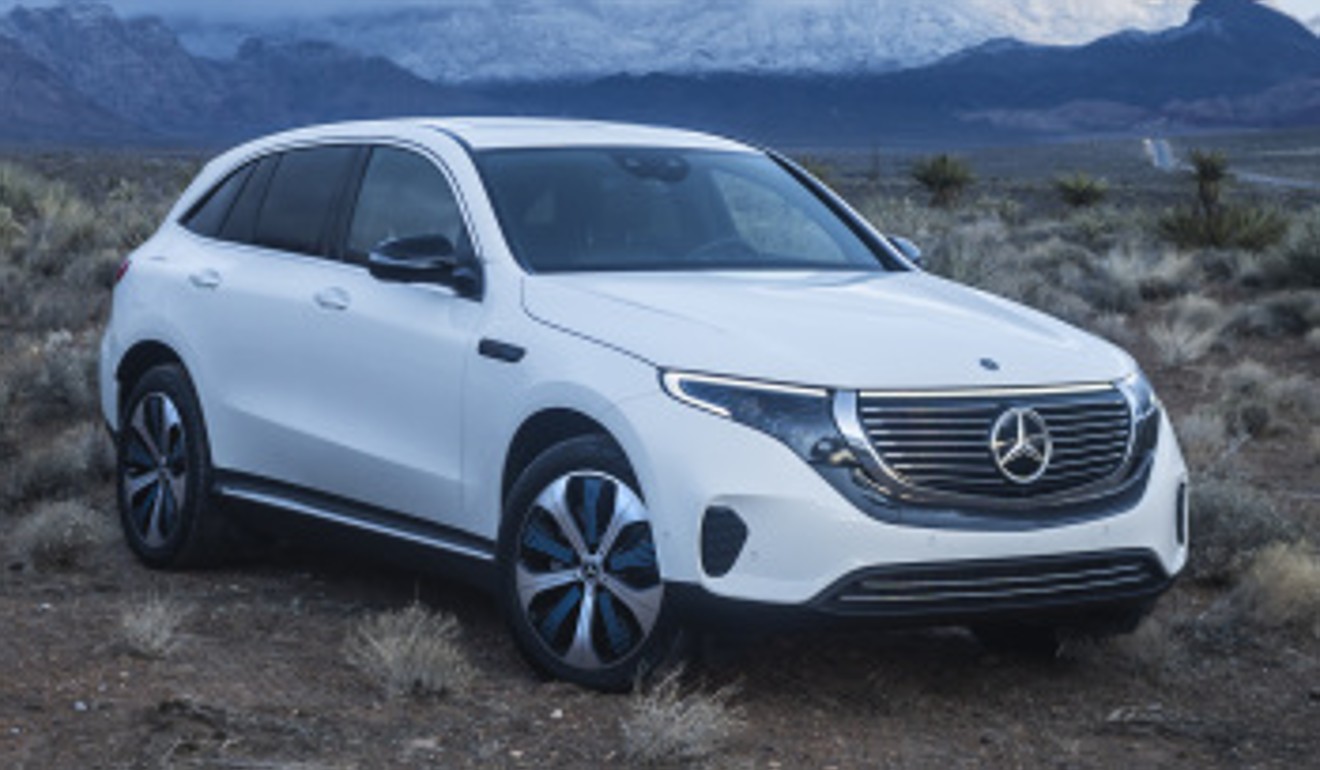 Production of the Mercedes-Benz EQC will start this year, promising a preliminary driving range of 450km and a host of luxury features, while the iconic Mini Cooper S is also going electric with a new hybrid version.
What could be more fun than zipping around the New Territories in this timeless classic, leaving zero emissions in your wake?
Hongkongers' adoption of EVs has been slower than some other markets, for a number of reasons.
Webb-Johnson said this was "primarily [because of] pricing", as earlier models cost considerably more than their fossil fuel-burning alternatives.
However, Dr Denis Y.W. Yu, associate professor of the school of energy and environment at City University, believes "driver anxiety" has been the main deterrent.
He says that EVs with a range of 100km, 200km or even 300km might seem adequate in Hong Kong, where the average daily drive is only 50km, yet drivers still worry about their ability to recharge, especially with the possibility of frequent traffic congestion.
While petrol stations "are everywhere", EV owners have had far fewer options for topping up their batteries, he says.
"According to the Environmental Protection Department, there were 11,548 EVs in Hong Kong up to the end of January 2019, but only 2,166 EV chargers for public use," Yu says.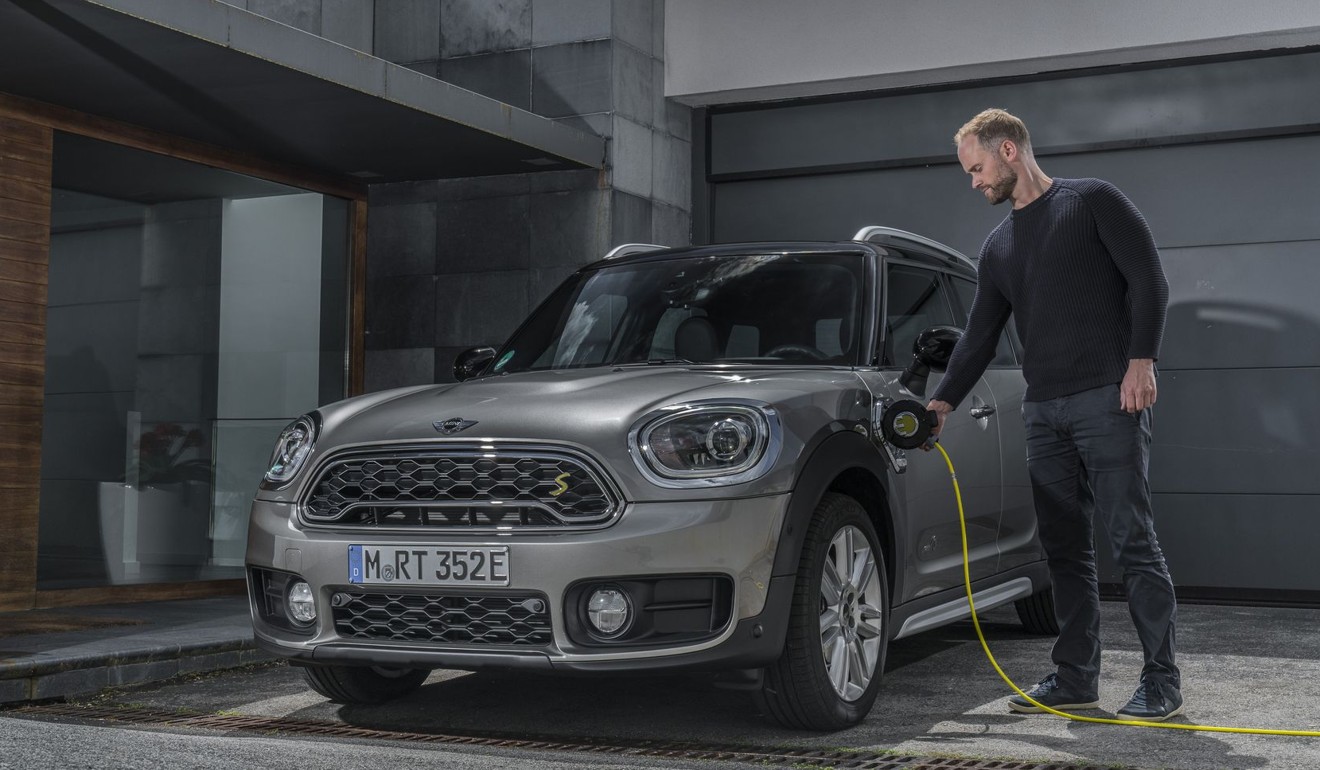 So, drivers might be confident they have enough power to, say, get to work, but less so on a longer trip, such as to the airport.
Yu likens this to the anxiety people feel when their smartphone battery gets low, only with fewer places to recharge.
EV charging mandate
Thankfully, this is changing. The government has mandated that developers of any new building should consider including provision for EV charging in their car parks, which Yu sees as a big step in the right direction.
"With older buildings, there are some technical difficulties, as they weren't designed to carry to power load required for today [with everyone using computers and air conditioners]," Yu says.
"But it's possible at the planning stage to design transformers of a bigger size, supporting all power needs including EV charging." Both the vehicles themselves, and the charging stations, are also becoming more efficient.
Better batteries have greatly reduced the charge time from zero to full in modern EV models.
One-stop initiatives
Initiatives have also been launched, such as Smart Charge, a service developed by HKT and CLP to address the entire process of charging EVs and suit the needs of individuals and commercial organisations.
It uses the latest technologies to provide a high-quality and reliable service at car parks, housing estates, and public buildings such as shopping malls.
The one-stop service includes advice on site layout plus equipment and installation recommendations, as well as aftersales service, to save customers time and hassle.
It offers a "park and charge" service at both PCCW Tower Car Park, Kings Road, Quarry Bay, and Auto Plaza Car Park in Mody Road, Tsim Sha Tsui, and monthly subscription services at car parks in areas including Wah Fu, Mid-Levels, Kennedy Town, Sham Shui Po, Kowloon Tong, Lai Chi Kok, Tseung Kwan O, Tsuen Wan, Tai Po, Tuen Mun and Ma On Shan.
It is these kinds of initiatives that Yu believes will drive EV adoption in future.
Pointing to the speed of these changes, he says the EV taxi trial undertaken in Hong Kong a few years ago failed because the infrastructure was not ready, and the driving range was too limited.
Now, it's a different story.
"If we really want to promote EVs in Hong Kong, maybe we could do another trial now," he says.