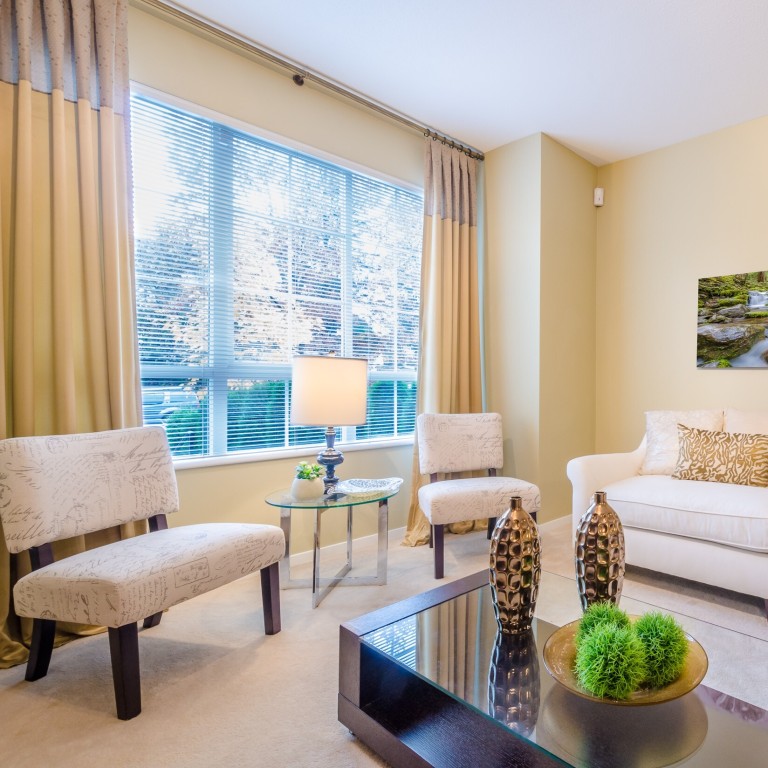 Video doorbell and 4 other 'invisible' smart home devices to keep you in control without being seen
'Discreet' multi-feature devices blend into the decor and do not look out of place
There is always 'someone' home to get things done for you wherever you are
In Partnership With
HKT PREMIER
Few people can avoid using "smart" technology at home in one form or another, but as the gadget count piles up, some of these additions can look out of place.
Thankfully, hi-tech companies are starting to take notice. Some of the most prestigious accolades, such as the annual Consumer Technology Association Innovation Awards, presented at the annual trade show held in Las Vegas, in the US, recognise products that easily integrate without compromising on home design.
These new devices also often come with multiple functions, which means you can get the most out of the latest technology without worrying about having to buy numerous different devices cluttering up your room space.
Here are five of the latest smart home products that offer innovative – and discreet – consumer technology without spoiling the look of your home.
1. AI assistant 'smart as a plank of wood'
Smart assistants are really useful for homeowners and are capable of performing tasks such as turning on the lights, playing music and checking the weather forecast.
The most common artificial intelligence (AI) assistants in the market, including Google Home and Amazon Echo, come in the form of speakers that can pick up voice commands.
Yet wouldn't it be better if the smart assistant actually comes with a design that enhances your home decor?
The Japanese tech start-up, mui Lab, is developing mui, a smart assistant with the look of a solid wood panel. The wall-mounted device, which acts as a digital display and speaker, was featured among the CES 2019 Innovation Award honourees in the smart home category at this year's show held in January.
The category recognises products and accessories that provide people with sophisticated monitoring and control – including remotely via smartphones – of functions in the home.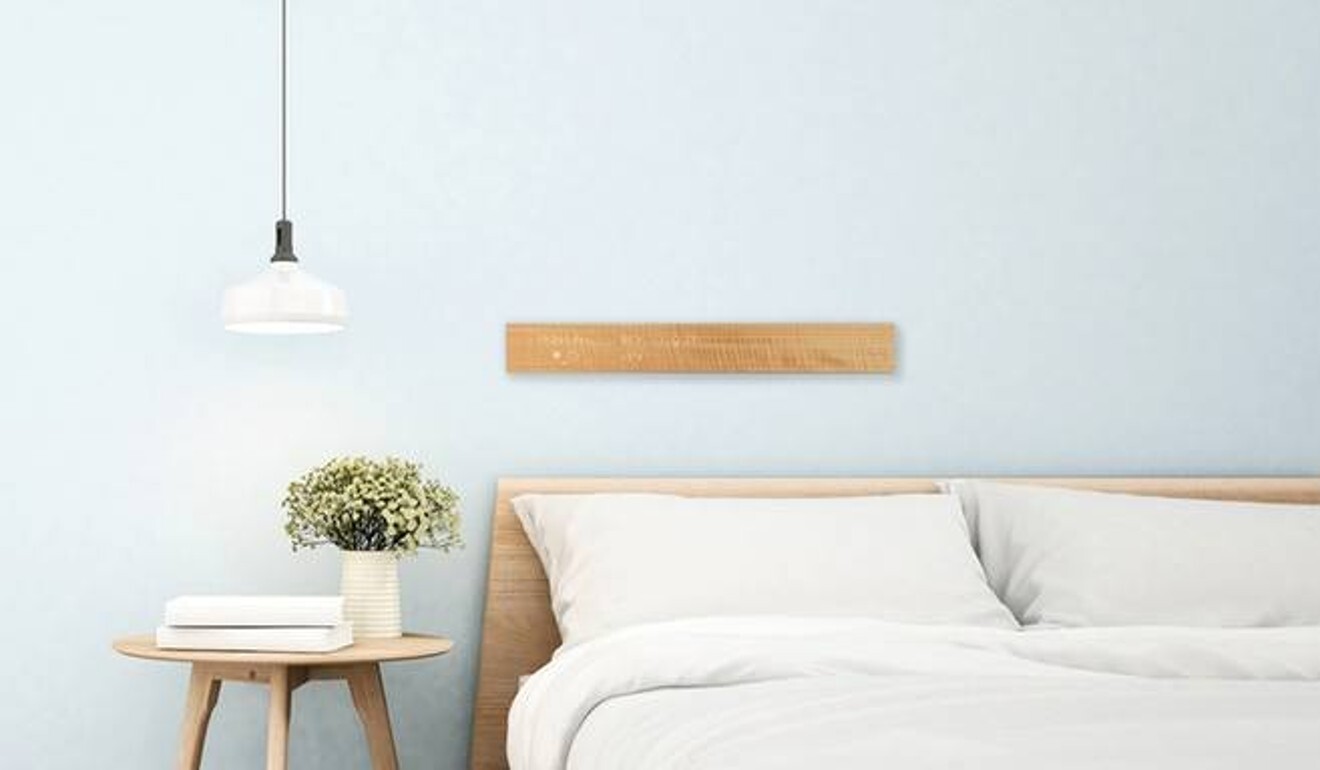 With a swipe, mui acts as a smart home control hub that allows you to perform multiple tasks such as sending voice messages and checking the news. It can also work as a smart speaker and pick up voice commands.
When not in use, the display panel switches off and blends in with your room decor.
The start-up says the device's "calm design" aims to help make your room feel natural and relaxing. The product, which received more than US$100,000 from a funding campaign, is expected to go on sale in November.
2. 'Detective' that knows your home
It is normal for a group of people to have different preferences – and that is true even among family members who share the same living space.
While conventional AI assistants allow users to say how they wish to control smart devices, one new intelligent gadget can automatically detect who's in a room – and tailor the room's setting according to that particular person's tastes.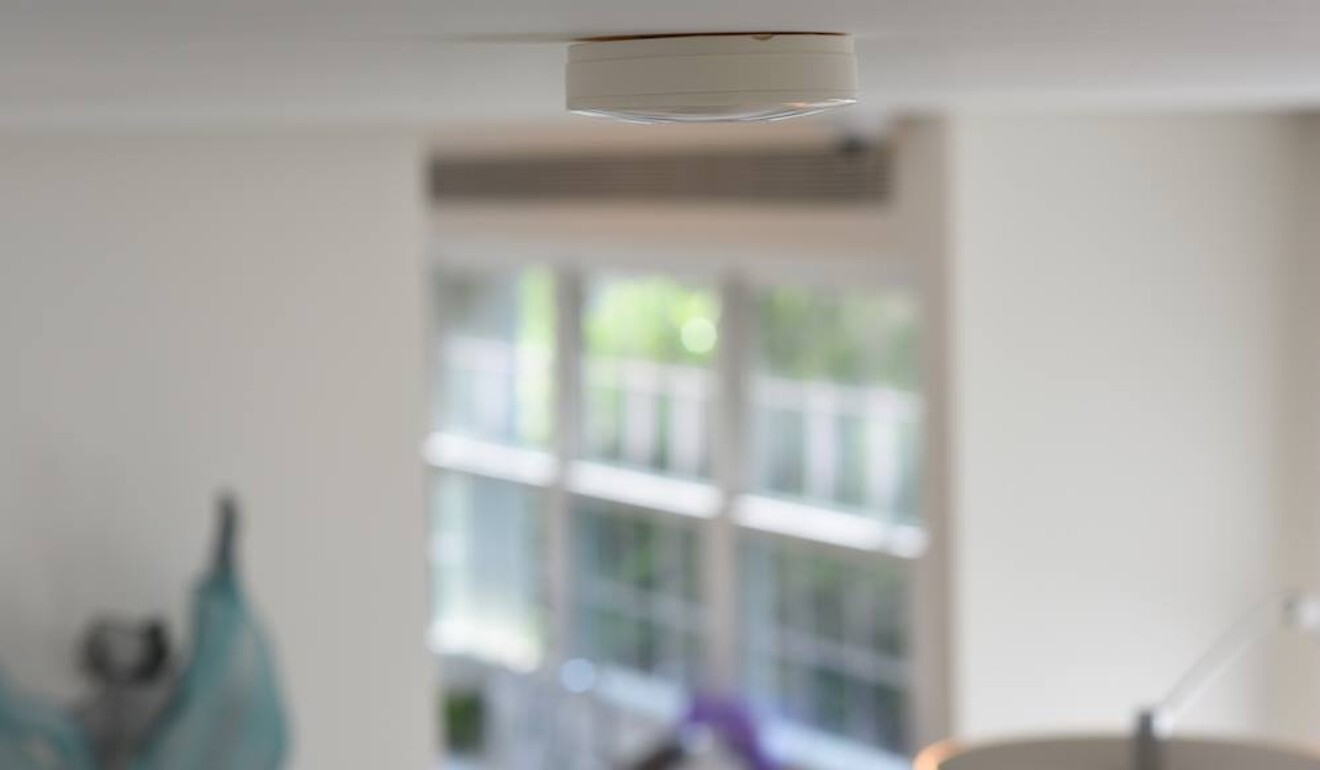 You can preset your preferred lighting and temperature settings so the system will automatically control the devices accordingly when it detects your smartphone via Bluetooth. You can even choose different settings for multiple rooms, thereby taking away the need to voice your commands.
To make it work, you will need to mount the sensor, which looks identical to a smoke detector, on the ceiling of the room in which you intend to enjoy the service. This ensures you do not sacrifice your wall design while allowing AI to personalise your settings.
The device, called RoomMe, designed by Intellithings, was also among the smart home category honourees at the CES 2019 Innovation Awards. The company is already accepting pre-orders, with shipments expected to start in May.
3. Sofa offers immersive cinema experience
Tech companies are also working on revolutionising the design of furniture to offer home users better experiences.
At the CES 2019 show, the French company Miliboo introduced the world's first smart sofa, which promises to "offer a unique home cinema experience".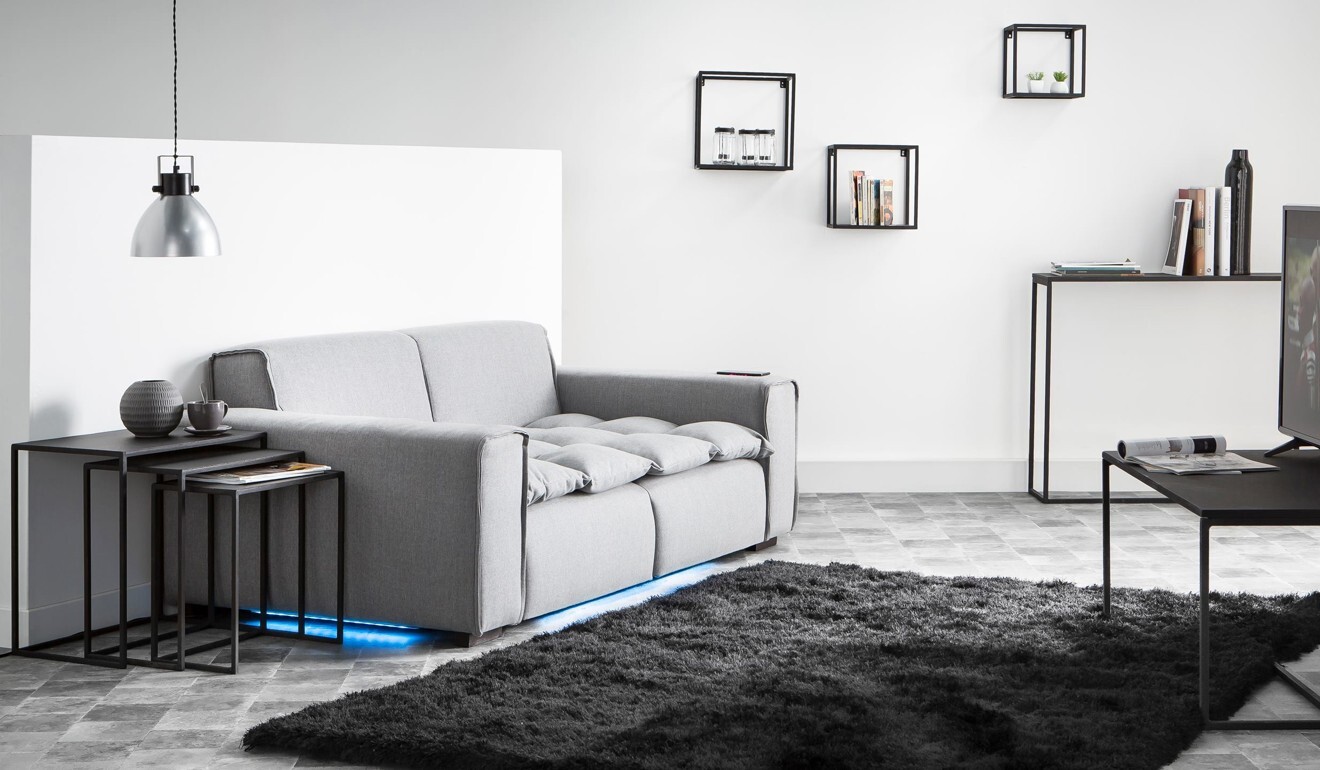 The sofa comes with vibrating cushions, built-in speakers, and light-emitting diode illumination under the base, giving users an immersive experience while they stream content on a smart television.
The use of the Miliboo Connected Furniture app means the sofa can also be controlled by voice commands and link directly to other smart devices, enabling it to work as a control hub at home. It is even equipped with a wireless mobile phone charger on the armrest.
This integrated design system means users can enjoy smart home technology without having to buy multiple devices: you can simply replace your existing sofa with one equipped with the latest technology.
Importantly, the sofa itself looks stylish and, according to the company's website, comes in a choice of either light grey and dark grey colours. Online pre-orders are already being accepted.
4. Weather updates on music-playing mirror
The concept of a smart mirror showing you the latest news or weather forecasts might appear futuristic, but some hi-tech companies have already started producing such products.
The US manufacturer, Kohler, has embedded the functionality of the Amazon Alexa in its bathroom mirror. This means that while the mirror looks ordinary, it is actually capable of recognising voice commands and performing tasks, such as receiving and displaying traffic or weather updates or playing music.
Because the system is integrated in the screen, you can enjoy the technology without having to use a separate device in the bathroom.
Other technology developers have also integrated different functions into their mirrors. The Chinese company, Haier, is developing a mirror that can display your health information and also offer you tips on how to stay fit.
There is even an open-source application programming interface (API) platform for smart mirrors, which enables enthusiasts to build their own modules. All you need is a monitor, a double-sided mirror and a small designated single-board computer to can make your own device.
5. Doorbell keeps an eye on callers 
It can sometimes be annoying when the postman delivers goods when you are not at home, or you want to check who is ringing the doorbell before getting up to open the door.
However, home security company Ring – which has been acquired by Amazon – may have solved these problems with its smart AI video doorbell.
The device looks similar to a normal push-button bell, but it also notifies your smartphone whenever someone presses the button and an in-built video camera allows you to view and speak to that person remotely.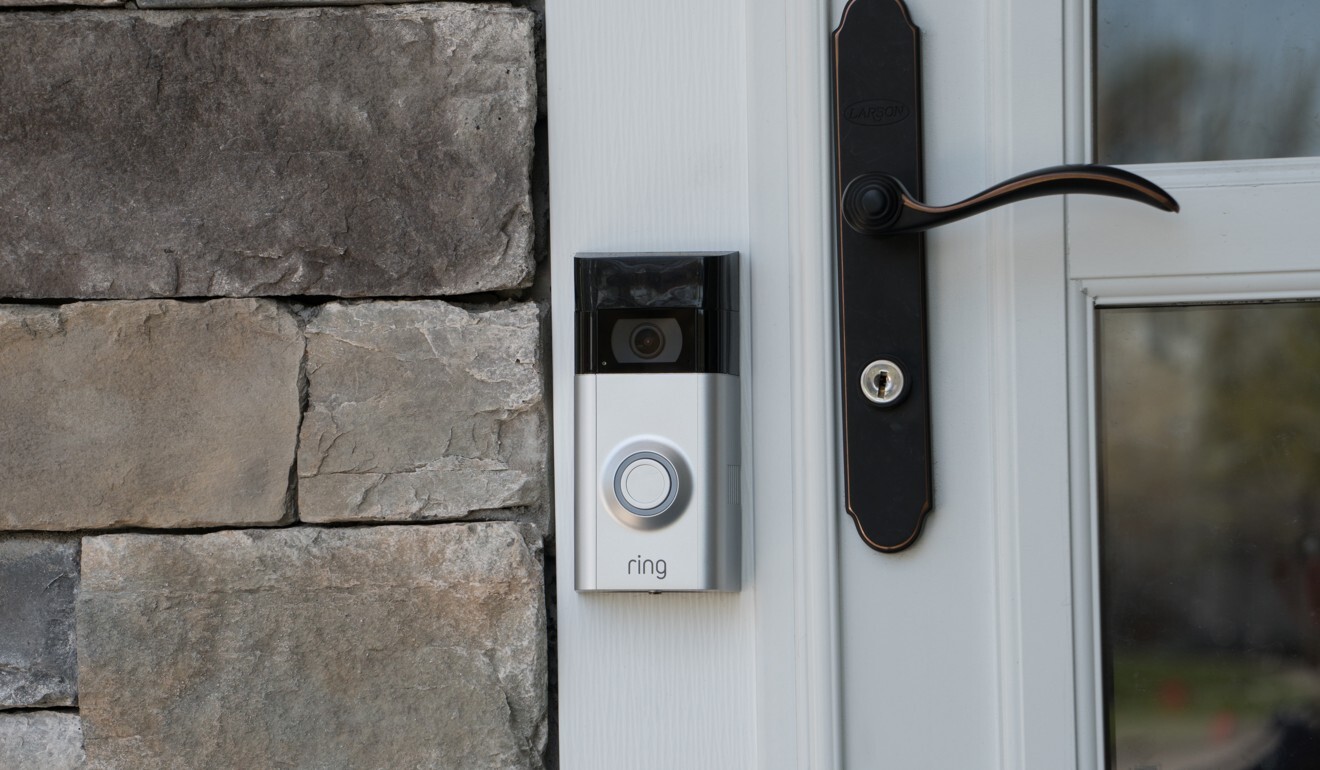 It also means you do not have to worry about rushing to the front door whenever the bell rings – you don't even need to be at home at all – you can let your friend in through your smartphone, ask the courier to leave the parcel by the steps, or let the visitor know how far out you are.
The technology also features an anti-theft function, which can alert you if there is an attempted break-in.
The stylish-looking smart doorbell, which is already on sale, can be fixed easily beside your front door.