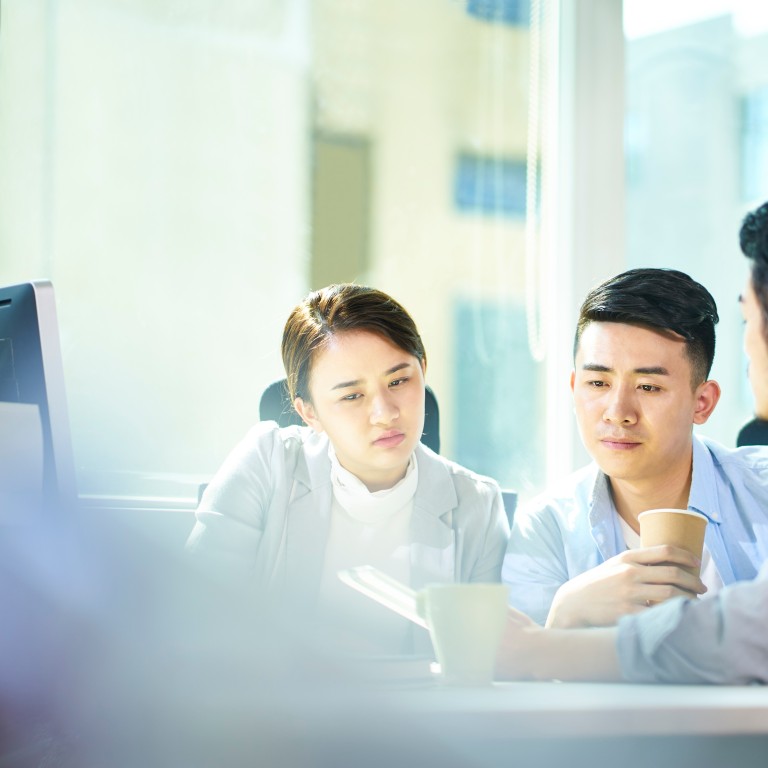 Why Hong Kong remains attractive to tech start-ups – despite challenges
Abundance of talent, capital and stable infrastructure means city can continue to entice newly established international businesses
While it may be going through a period of volatility, local start-up landscape continues to offer lively new events and opportunities
In Partnership With:
Hong Kong Science and Technology Parks Corporation
Hong Kong's businesses are facing a challenging time. The long-running US-China trade war, as well as the months-long street protests, have plunged Hong Kong into a technical recession, with the city's gross domestic product (GDP) contracting 3.2 per cent in the third quarter, compared with the second quarter.
The slowing business landscape has also created a more challenging environment for start-ups seeking opportunities in Hong Kong.
"Investors have certainly become more passive and conservative [over recent months], which has made it more difficult for start-ups when they look for growth hackers," Alvin Lam, managing partner of private equity fund, T12M Ventures, says.
However, reasons for optimism remain, with recent activity suggesting that the city's fundamentals are still solid and it still has a lot to offer to new businesses.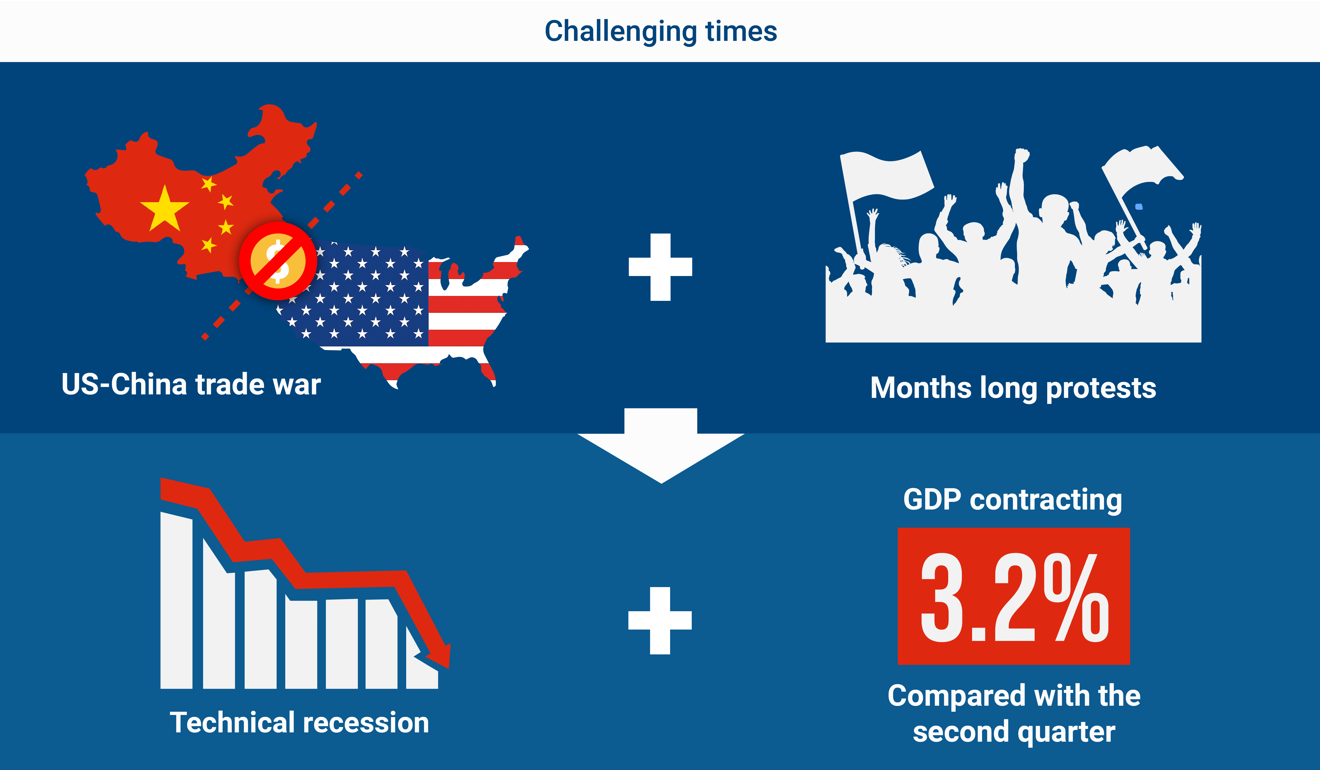 September's announcement that Hong Kong start-up accelerator Betatron will invest up to US$150,000 in each of the eight tech start-ups it selected from a list of more than 1,000 applicants has also taken on special significance at this challenging time.
Lam believes that while fundraising may have "become more difficult", Hong Kong still remains competitive as a regional hub for innovation.
"Hong Kong's advantages are long rooted in its stable financial system and good start-up infrastructure," he says – adding that an abundance of investors and lack of capital control are attractive factors for start-ups.
"Entrepreneurs may run into difficulties conducting fundraising when they set up bases in other Asian cities, especially in places without the free flow of capital," Lam says.
"So, even though investors have become more cautious these days, start-ups with great potential and solid business plans will continue to find opportunities."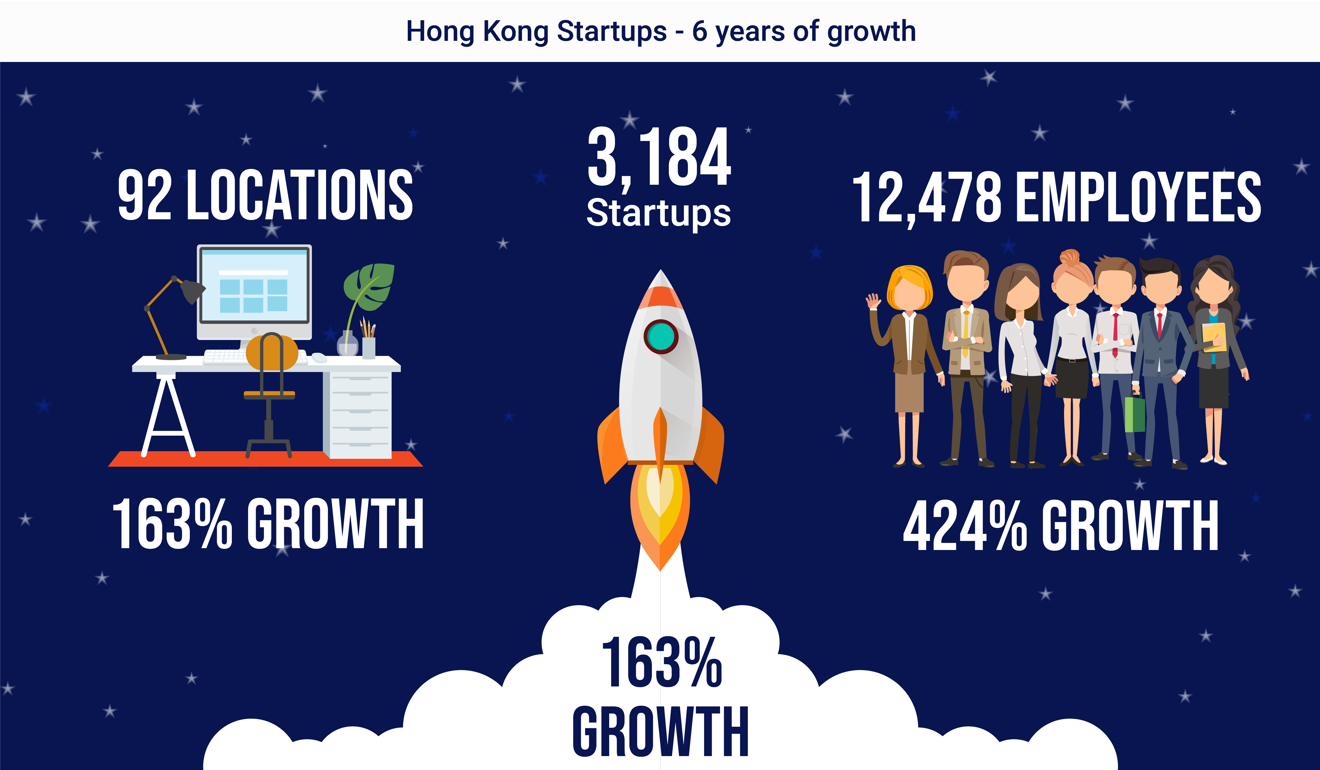 Pioneering technology
Hong Kong's start-up landscape has long enjoyed a competitive edge in the region.
The city is home to a number of unicorns, including logistics company
Lalamove
and artificial intelligence firm,
SenseTime
. With a valuation of more than US$1 billion, these start-ups have expanded significantly across China and the wider Asia-Pacific market.
Joseph Fung, managing partner of Saltagen Ventures, an early-stage venture capital firm, says he believes the local tech ecosystem is resilient as the many world-class universities have provided much-needed talent for researching advanced technologies.
In the past, some so-so start-ups were probably failing, but were still able to seek funds from eager investors. Now, start-ups need to ensure they have a good road map before they can receive a new round of money
"We are strong in areas such as medical technology and engineering," he says, adding that this has made it possible for start-ups to team up with universities in research and development (R&D) activities.
The latest QS World University Rankings released in October show that three universities in Hong Kong were ranked in the global top 50.
The resilience of the city's start-up landscape is best illustrated by Taiwanese cancer testing start-up ACT Genomics setting up a new
laboratory
at the Hong Kong Science Park in the New Territories in July, despite the economic uncertainties.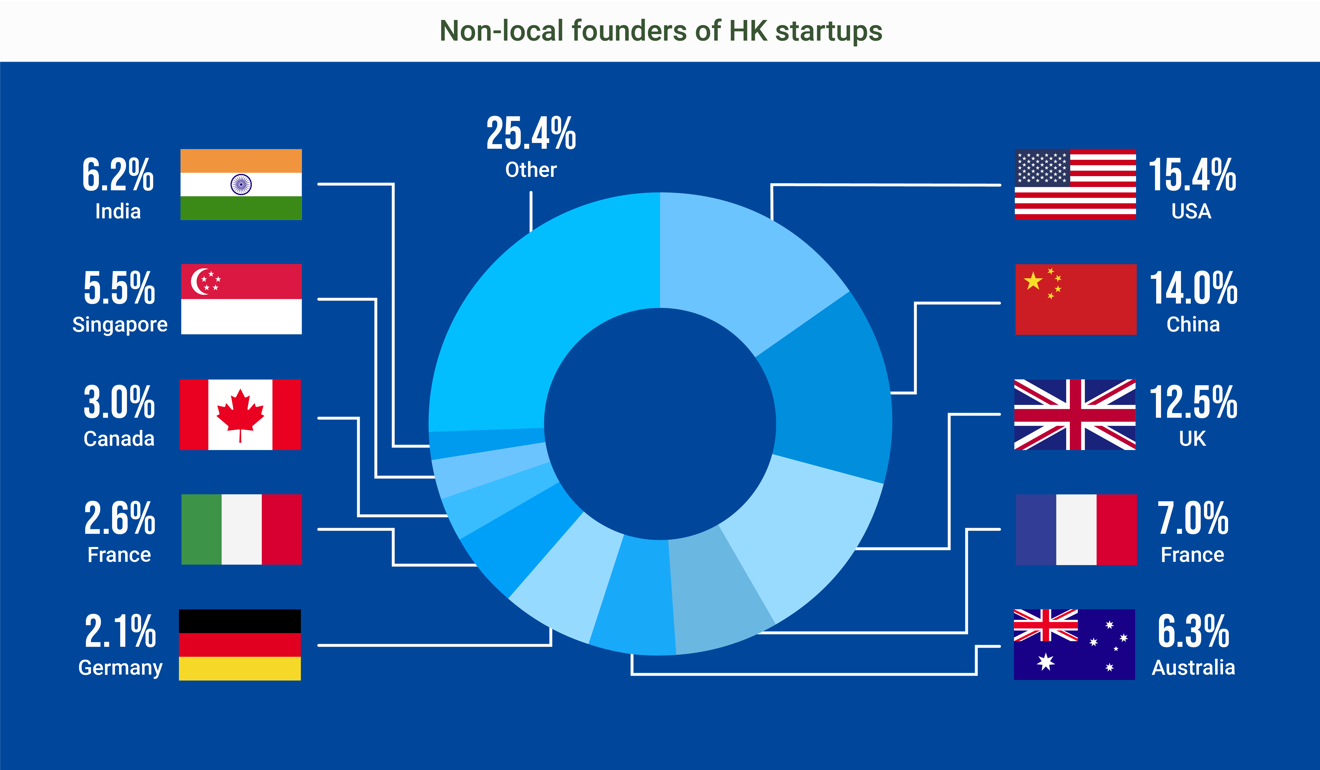 Featuring investment of HK$20 million (US$2.6 million), the 7,000-square-foot (650-square-metre) centre takes advantage of local medical talent to make it easier to carry out clinical research.
Founded in 2014, ACT Genomics provides cancer patients with a DNA test to match their conditions with the most effective treatment plans.
Dr Chen Hua-chien, CEO of the company, told the laboratory's opening ceremony that Hong Kong would enable it to "stay on the cutting edge" and build a regional network of joint-venture labs.
"We are here to transform the existing cancer treatment model and make cancer more manageable," he said.
Some promising local start-ups are also working to apply pioneering research results into markets across the region.
One example is CU Coding, a start-up that provides software that allows businesses to boost their information security and enhance network reliability.
The software is rooted in a technology called network coding, which was developed by professors at Chinese University of Hong Kong (CUHK) over 20 years.
Aldous Ng, who co-founded the company with a banker and four professors, believes Hong Kong's well-connected business landscape has allowed CU Coding to override the uncertainties and locate clients in neighbouring markets.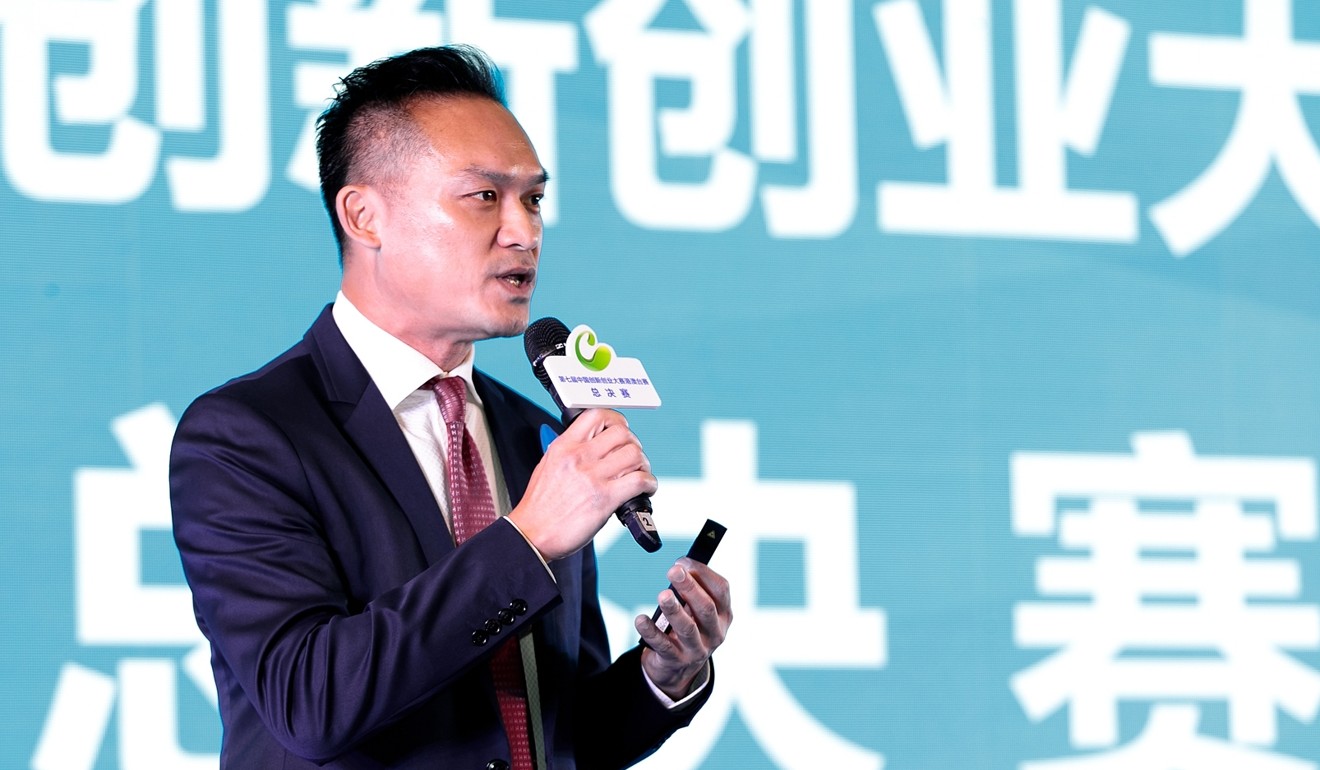 While his company has provided technologies for the Hong Kong government in pushing forward the smart city development, including upgrading the cloud infrastructure, it now has mainly focused on the
Guangdong-Hong Kong-Macau Greater Bay Area
– encompassing 11 cities in the most economically vibrant region in southern China.
"We find the China government has pushed hard [for] all the industries to use innovative technologies supported by various government programmes," he says, adding that the city's proximity to the Greater China region has given start-ups a huge advantage in expanding into other markets, even during volatile times.
Regional hub for innovation
While the economy may have been slowing in the past few months, a number of schemes have continued to provide support for start-ups seeking new opportunities, highlighting the city's characteristic resilience as a regional hub for innovation.
On November 8, the Hong Kong Science Park organised the
Elevator Pitch Competition
2019 at sky100, on the 100th floor of Hong Kong's International Commerce Centre, for young start-ups from around the world to show their ideas to potential investors.
The event, featuring 60-second business pitches by start-up entrepreneurs to venture capitalists, provided a platform for young businessmen and women to gain valuable feedback and a chance to win potential investments.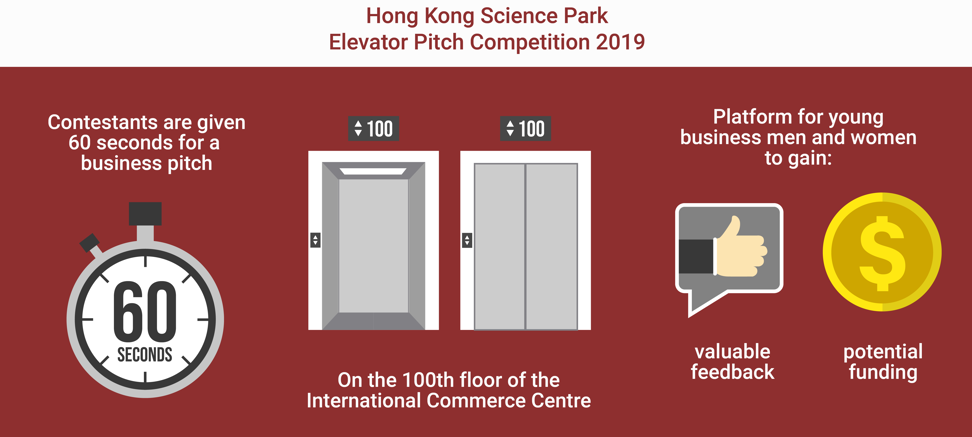 The
Qianhai
Shenzhen-Hong Kong Youth Innovation and Entrepreneur Hub – an incubator in Shenzhen, mainland China, situated close to Hong Kong – regularly holds events to encourage start-ups to expand in the Greater Bay Area.
This month saw the conclusion of its fourth Qianhai Guangdong-Hong Kong-Macao Youth Innovation and Entrepreneur Competition, where winning start-ups shared total prize money of 7 million yuan (US$1 million), with the gold winners in two categories each receiving 300,000 yuan.
Jumpstarter
, a start-up pitching contest run by the Alibaba Entrepreneurs Fund – a not-for-profit initiative from Alibaba Group, the Chinese multinational conglomerate specialising in e-commerce, retail, internet, and technology, which owns the
South China Morning Post
– will also be held in February.
The event, which features stops in different cities before the grand finale at the Hong Kong Convention and Exhibition Centre, allows start-ups from around the world to connect with each other and leverage the strengths of the city's start-up ecosystem.
New opportunities
For Lam, a more cautionary investment environment has provided the perfect opportunity for start-ups to consolidate business strategies and ensure they are self-sustaining before seeking expansion.
"In the past, some so-so start-ups were probably failing, but were still able to seek funds from eager investors," he says.
"Now, start-ups need to ensure they have a good road map before they can receive a new round of money."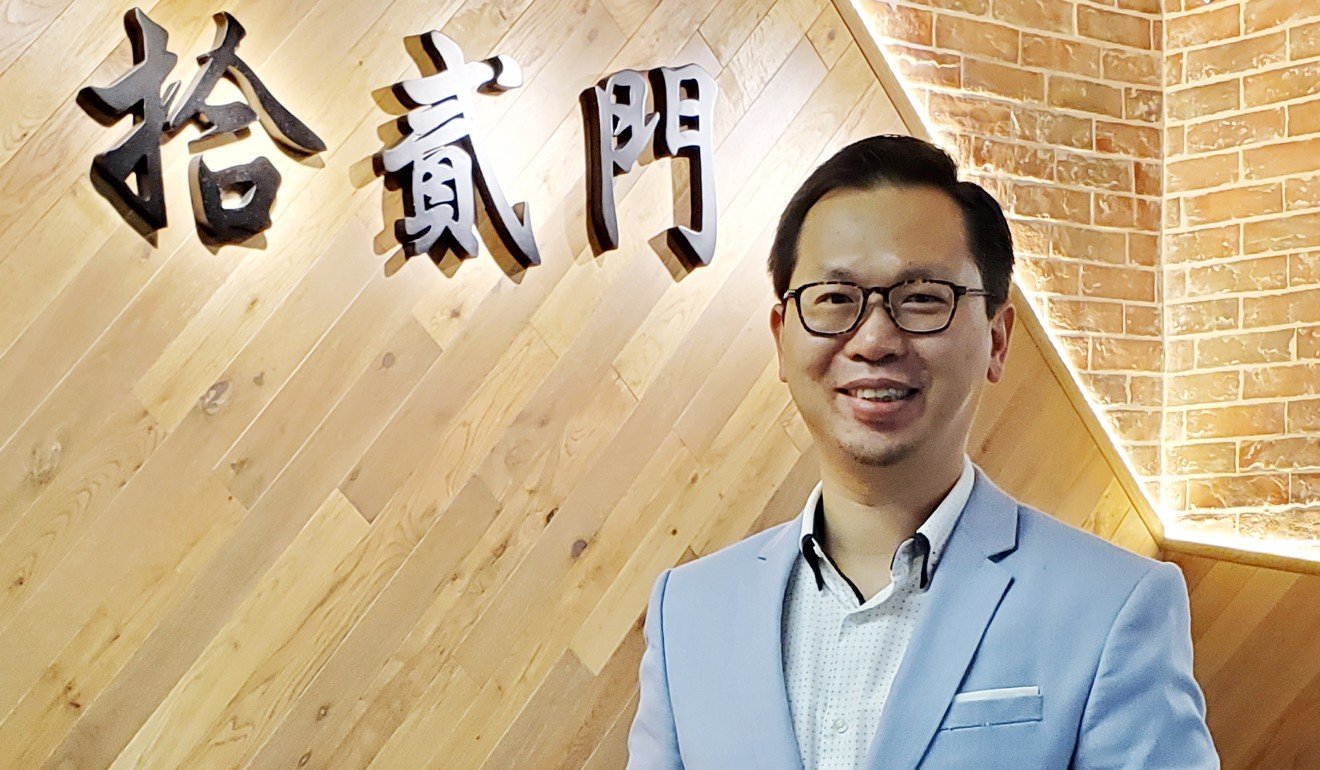 High-potential tech companies may also look at programmes such as HKSTP Ventures – originally launched in 2015 as the Corporate Venture Fund, which recently has been rebranded.
The fund connects high-calibre start-ups with public and private funding in Hong Kong and beyond. Up to September 2019, some 35 private sector investors were engaged under the fund.
Lam says start-ups should always have clear answers about the issues that concern investors, such as why their product has a significant market potential and how it can disrupt the industry.
Ng, who recently was elected as president of the Greater China chapter of an international IT alliance, says tech start-ups can use Hong Kong as a gateway to capture the tremendous business potential of the
Greater Bay Area
.
In February, China's State Council announced plans to promote innovation-driven development across the megalopolis, with the goal of turning it into the world's next tech hub that rivals California's Silicon Valley.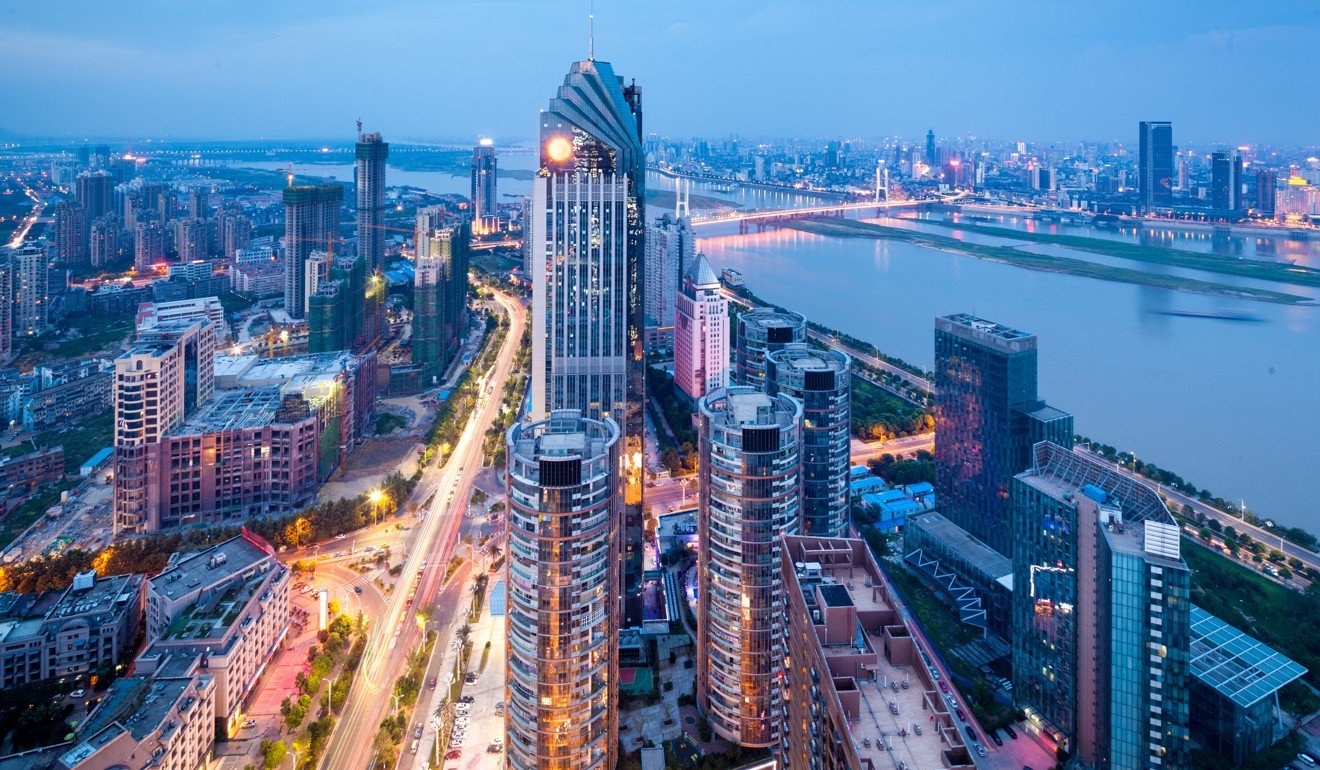 Traditionally, it may be difficult to enter the mainland Chinese market without connections, but increased government-to-government initiatives between Hong Kong and the mainland have made it easier for start-ups to introduce technology into China.
"Governments across the Greater Bay Area have offered many funding programmes to finance the growth of home-grown start-ups," Ng says.
Fung, who served as an investor judge at the Elevator Pitch Competition 2019, says: "My philosophy is that, whenever there is volatility, you have to put in a lot of work and understand the nuances, and how the sub-domains may have been affected positively or negatively."
To enhance competitiveness, Fung says start-ups should study the broad picture and understand what venture capitalists are looking for.
While entrepreneurs often know that Hong Kong can serve as a global gateway to the Asia market, he says many have "failed to identify something that can be very direct or actionable for themselves – a reason for them to land here".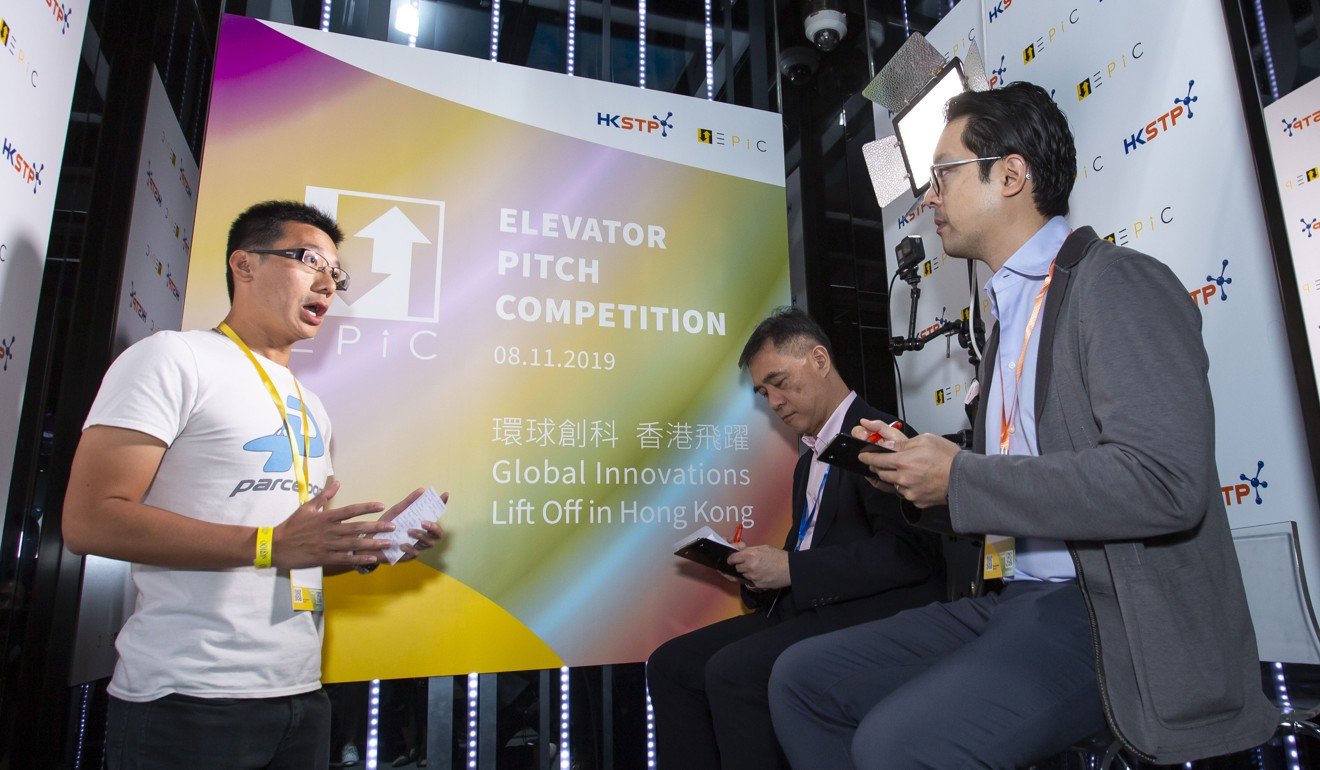 For example, he says that while there is a huge stigma in the West relating to the facial- and voice-recognition technology coming out of China, Hong Kong-based companies are largely unaffected by the prejudice.
Therefore, it would make sense for start-ups seeking to develop these technologies to set up a base in the city, and not Shenzhen, so they can stay clear of potential regulatory issues when accessing both the Chinese and international markets.
"In the end, for investors, they look at growth opportunities, and they worry about it from the angle more about regulatory issues, or listing issues going forward in the future," Fung says.
"A lot of investors understand inherently that start-ups here [in Hong Kong] have the capability to grow even beyond Greater China – it is really up to the start-ups themselves to demonstrate their planning."