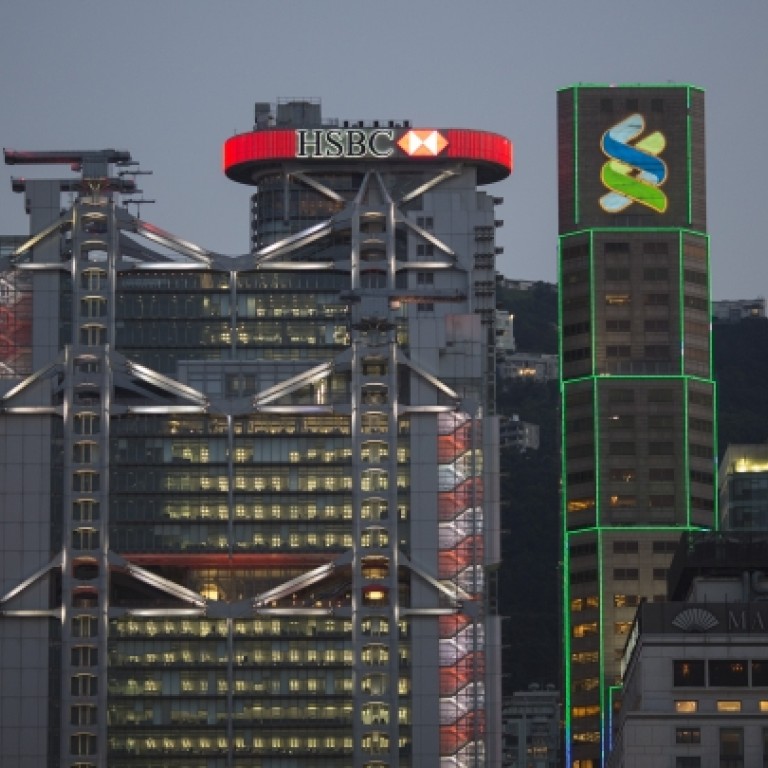 Moody's downgrades Hong Kong banking system to 'negative'
Agency downgrades system in city from stable, citing worries over exposure to mainland risks and negative real interest-rate environment
Moody's Investors Service downgraded the outlook for Hong Kong's banking system to negative from stable, citing concerns over persistent negative real interest rates and banks' growing exposure to the mainland.
But analysts said such worries were unfounded and that a loan exposure of 16.5 per cent to mainland enterprises could hardly be considered excessive.
Sonny Hsu, vice-president and senior analyst at the ratings agency, warned that the city's banking system is changing rapidly, as a negative interest-rate environment - which he expected to remain in light of monetary easing in developed economies - continues to drive asset prices to record levels.
Hsu also raised concern about banks' growing reliance on lending across the border.
"Hong Kong banks have substantially increased their mainland China exposures to 16.5 per cent of consolidated total assets at the end of 2012, up from 9.8 per cent at the end of 2009," he said in Moody's banking system outlook report for Hong Kong, released yesterday.
But Nicholas Kwan, research director at the Trade Development Council, who formerly headed a regional research team at Standard Chartered, said the rate was not high when compared with the city's dependence on mainland tourism and trade, which might be in the 60 to 70 per cent range.
"An increase in lending to mainland firms is in fact a good thing because I can't see how local banks can survive purely on local borrowers, made up predominantly by the property sector - which in my view is even more unhealthy in terms of the loan portfolio," Kwan said.
He said Hong Kong banks were still among the highest-rated banks globally, and their credit strength and sound funding could protect them from any increase in bad loans.
The banks also mitigated risks in their mainland lending by seeking collateral for onshore lending and bank guarantees for offshore lending, he said.
Despite the downgrade, Moody's expects stable funding and liquidity conditions to persist in the next 12 to 18 months and local banks would expect stable profitability on the horizon.
The negative outlook on banking contrasts with Moody's stable view on the Hong Kong government's Aa1 rating, which emphasises the government's strong fiscal position.
This article appeared in the South China Morning Post print edition as: Moody's drops rating on HK banks