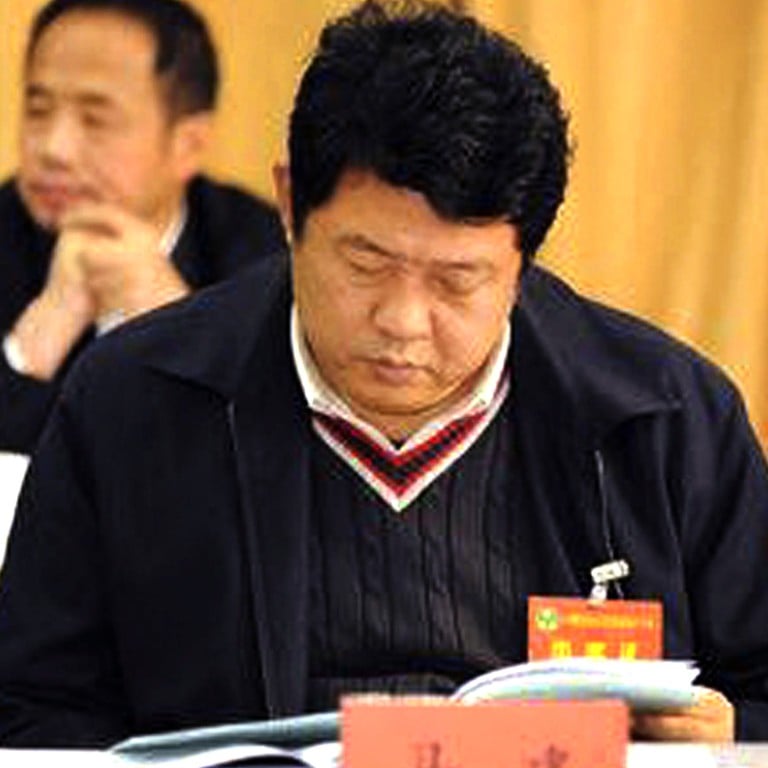 Exclusive
Chinese spy chief Ma Jian detained as corruption crackdown widens
Investigators detain deputy state security minister Ma Jian in probe believed linked to mainland tech firm Founder Group
Ma Jian, one of the mainland's top spy chiefs, has been detained over alleged corruption as part of President Xi Jinping's ever-widening crackdown on graft, sources with direct knowledge of the situation have told the .
The sources also revealed that several of Ma's close relatives were under investigation.
It is not clear what triggered the probes, but it is believed to be linked to a high-profile anti-graft investigation into activities at the top of Founder Group, a Peking University-owned technology conglomerate.
Ma, the executive deputy minister of the omnipotent Ministry of State Security and who sources say was in charge of the mainland's massive counter-espionage operations, is believed to be close to Founder chief executive Li You who allegedly financed hugely profitable securities trades carried out by one of Ma's relatives.
Founder has been involved in a high-profile spat with Beijing Zenith, a property developer with a mysterious background, but which is also the second-biggest shareholder in the conglomerate's Founder Securities unit.
Beijing Zenith publicly accused Founder executives of insider trading and misappropriating company assets to the tune of several billion yuan.
Group chairman Wei Xin, CEO Li and president Yu Li were taken away to "assist the authorities with their investigations", Founder said last week.
Ma's removal makes him the highest-ranking national security official to be investigated since the downfall of Zhou Yongkang, the country's former security tsar, and signals a likely wave of high-level changes at the key intelligence agency.
Confirmation of Ma's detention, first rumoured on Friday in a report by the US-based Mingjing News website which specialises in Chinese political intrigue, is sure to cause a stir in the international intelligence community where he is well-known.
According to sources, Ma is also closely linked to Ling Jihua , the one-time chief of staff to former president Hu Jintao who retired in 2013. Ling was detained last month.
Sources said that Li had paid large bribes to Ling's family, including his wife and his son, who died in a Ferrari crash in March 2012. They said the investigation into Ma could also be tied to the one into Ling and his family.
There is little public information about Ma except that he worked at the spy agency for more than 30 years. In 2006, he was reportedly promoted to a deputy minister of counter-intelligence operations, making him one of the mainland's most powerful officials. At one time, he was seen as a strong candidate to head the ministry.
Over the years, speculation has been rife that rogue spy agents engaged in illicit business deals and extortion rackets. There have also been claims that rogue agents played a part in political power struggles, illegally wiretapping mainland leaders at the behest of various factions.
In January last year, Liang Ke, the head of the ministry's Beijing municipal bureau, was taken into custody on allegations of graft and his links to Zhou, the security chief until 2012. Last month, Zhou, a former member of the Communist Party's Politburo Standing Committee, was formally arrested on charges of corruption and leaking state secrets, making him the highestranking official to be ensnared in a graft scandal since 1949.
This article appeared in the South China Morning Post print edition as: Senior Spy chief snared in graft crackdown