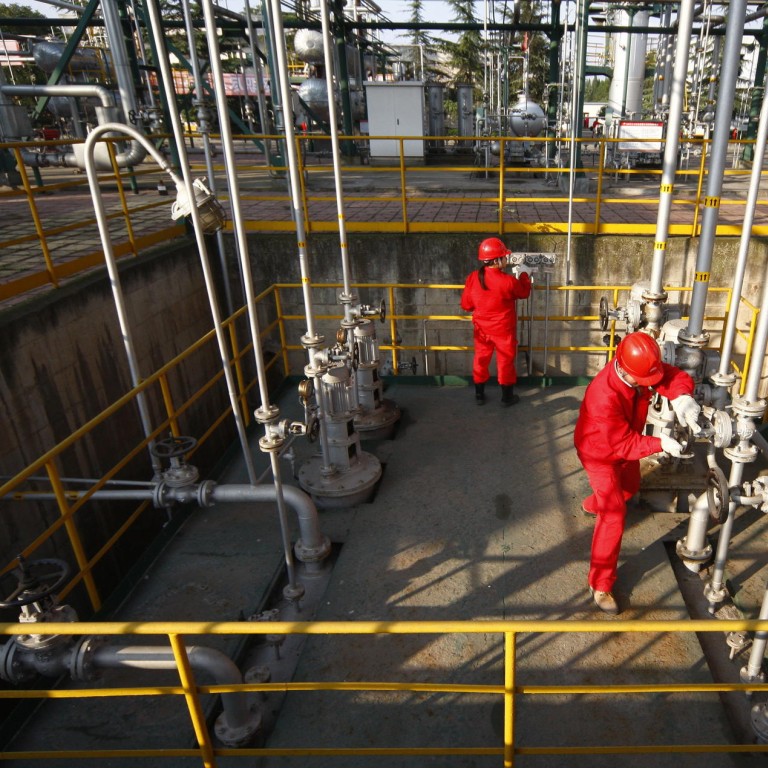 New
China calls for three common energy markets to be set up in Asia
Beijing seeks establishment of three cooperatives in the region, offering to help build low-cost infrastructure in bid to obtain cheap power sources
China is seeking to set up three common energy markets in Asia to help meet its need for cheap power sources and facilitate regional economic development.
The plan, which capitalises on President Xi Jinping's "One Belt, One Road" initiative to foster closer economic cooperation in Asia, Europe and Africa, is highly feasible, according to a report by the Chinese Academy of Social Sciences.
Released at the Global Forum on Energy Security in Beijing on Monday, the report calls for three common energy markets to be set up - in Northeast Asia, Central Asia and Southeast Asia.
"The formation of common energy markets through a shared financial platform is crucial," the academy's vice-president Cai Fang was quoted by
Thepaper.cn
as saying, as he urged greater currency and financial cooperation between China and the nations along the new Silk Road economic belt.
"This is very important. We can learn from the experience of North America and the European Union," he said.
Cai noted that China had become the world's largest consumer of energy and that it was therefore critical for the country to establish common markets to obtain cheap energy sources.
Beijing could help build convenient, low-cost transport infrastructure within the markets to facilitate the trade in energy among the countries, he said.
The academy's report also proposed setting up natural gas trading centres in East Asia and Southeast Asia, which would also leverage on the "One Belt, One Road" initiative. Additionally, it called for the construction of an energy pipeline between China and Central Asia, and for grid- and hydro-power cooperation with Southeast Asia.
Cai, who was invited to address the opening of the energy forum, said the "One Belt, One Road" economic initiative was aligned with China's inland and maritime energy import passage. This would help strengthen energy cooperation between China and the countries along the passage, he said.
The Silk Road belt passes through Russia, Central Asia, the Middle East, Africa, the Indian Ocean, the Malacca Strait and the South China Sea.
Other experts at the energy forum highlighted the role that regional energy infrastructure cooperation played in building a more integrated and stable energy market.
"By providing both technological and physical assistance to energy infrastructure development in Asia, the 'One Belt, One Road' strategy is expected to strengthen the capacity of less-developed Asian countries," Dr Patrick Ho, from the China Energy Fund Committee, was quoted by China Radio International as saying.
Ho said such cooperation would create affordable access to more energy resources, thus promoting sustainable economic and social development among the nations involved.
The forum's secretary general, Liu Qiang, said an energy trading hub in northern Hebei province's Caofeidian could form part of the Northeast Asian common energy market.
This article appeared in the South China Morning Post print edition as: China eyes energy markets in Asia