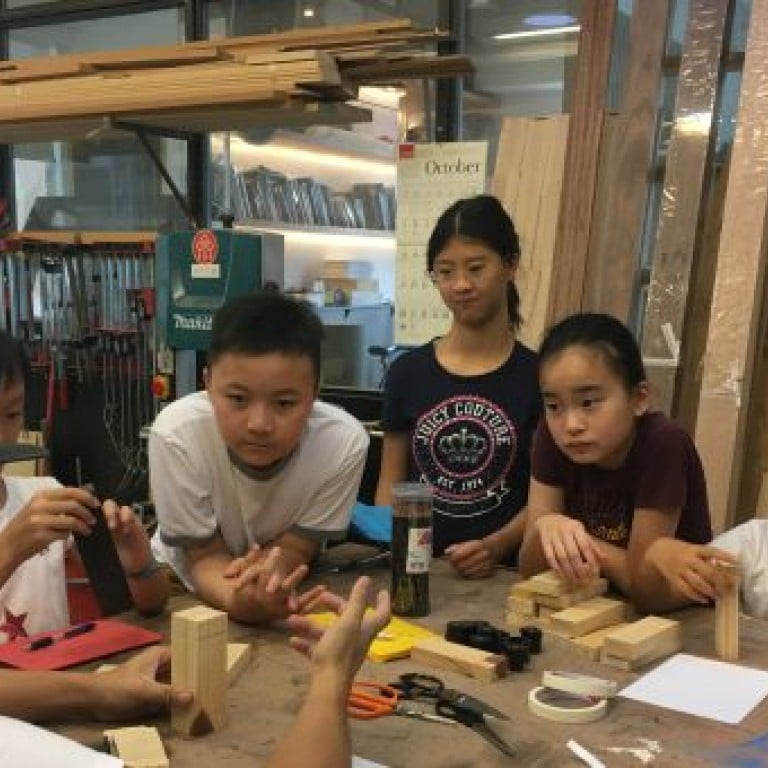 Want your kids to have some fun this summer? Look no further – OWN Academy's Inspiration Summer Camp, offered for children aged nine to 13, gives students an opportunity to play and learn in the best way.
As the name reads, OWN Inspiration Camp is about inspiring students in their OWN way with new ideas, activities and relationships they wouldn't otherwise find in schools, home or regular summer camp.
Activities include designing your own race car, storytelling through filmmaking, and upcycling used products into useful objects. There will also be water sports perfect for the hot summer, including kayaking, paddle boarding and snorkeling in Sai Kung.
Sounds fun? We think so too – but it will also be an incredible learning experience, allowing kids to discover hidden talents and learn new skills that have lifelong importance.
Taking inspiration from the Finnish approach, children are encouraged to learn about learning and engage in independent thinking. The summer camp focuses on three main themes: Design Thinking, Connected Learning and Social and Environmental Citizenship.
Learning about design is crucial for nurturing innovative thinking and even entrepreneurship, both of which will be explored during the programme through a range of fun activities. Social and Environmental Citizenship shows children how we are connected to other people and the environment, teaching them to understand the consequences behind their own actions and learn how to take responsibility.
The 6-day programme has a different theme each day so children will never get bored. Children are brought to different locations on Hong Kong Island to help them learn from their environment.
It's not every day that kids get the opportunity to do something like this – the camp is filled with uniquely crafted activities and there are no other courses that are remotely similar in Hong Kong.
Natalie Chan, the founder of OWN Academy, says, "Summer is the time for exploration and there has not been a camp experience where students get an exposure of highly curated real world learnings." Most summer camps are specialised in one field – academics, sports or just pure fun.
OWN Academy's Inspiration Camp, however, offers an opportunity to learn outside of a confined space, providing students with a unique experience where they can step out of their comfort zone and learn in the real world.  
This is in line with OWN Academy's goal to focus on connected learning, life skills and career exploration. "The format of the camp is decentralised, because we travel to different places to learn; democratised, because we leverage technology for the accessibility of information, and personalised, because every student produces something that is uniquely theirs," says Natalie.
The dates for the final two camps are August 7 – 12 and August 14 – 19.