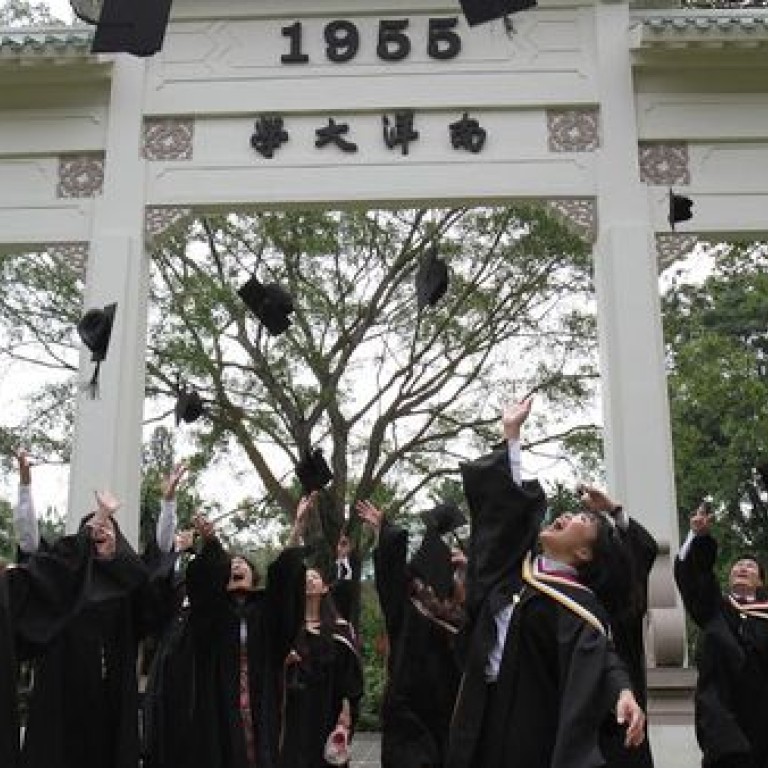 Enter the world of the dragon
Meeting the need for postgraduate students to understand the workings of contemporary China, Singapore's Nanyang Technological University (NTU) is offering a wide-ranging programme which covers key aspects of economic development, political evolution and ongoing social change.
While giving the necessary historical perspective, the Master of Arts in Contemporary China (MACC) focuses on the forces now driving the world's latest superpower and the impact being felt in Asia and around the world.
Designed as an interdisciplinary programme and taught in English by China specialists from NTU's School of Humanities and Social Sciences and other faculties, the MACC has attracted a diverse mix of students since it was first introduced almost 10 years ago. Each intake typically includes mid-career professionals from all walks of life ranging from lawyers, bankers and senior government officials to media personnel, engineers and entrepreneurs. With many coming from outside Singapore, this gives an international perspective to classroom discussions and interactive seminars and, importantly, forms the basis for a strong alumni network after graduation.
Core courses deal with subjects such as the making of modern China, contemporary Chinese politics, and China's economy in transformation. Others look at cross-Taiwan strait relations, the dynamics of investment in Greater China, and the mainland media. Students also choose electives from three different groups – society and culture, politics and international relations, and economy and business – enabling them to gain an in-depth appreciation of specific areas in line with their personal or professional interests.
"Another highlight is the 10-day immersion trip which is mandatory for all students and included in the tuition fees," says Kathryne Yew, Assistant Director of the MACC programme. "It involves visits to parts of China other than the well developed cities to give students a better understanding of local government operations and policies, as well as the local culture."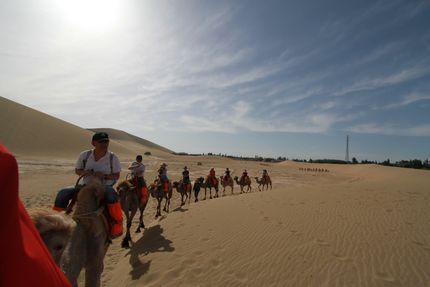 Previously, visits have been made to destinations like Manzhouli in Inner Mongolia, Dunhuang on the Silk Road, Lijiang in Yunnan province, and Harbin in Heilongjiang.
Students can choose either the full- or part-time mode. The former takes 12 months, but may be extended by adding an exchange programme, while the latter is usually completed within 17 to 24 months.
"Overall, the curriculum combines theoretical and practical learning through course work and case studies, providing students with the concepts, tools and methodologies needed to understand contemporary China," says Professor Xiao Hong, Director of the MACC programme. "We are exploring opportunities to expand the student exchange programme with top universities in China and are developing an internship programme in partnership with Chinese companies to give other types of experience. Also, we are continuously expanding and reviewing the curriculum to stay up to date with changes occurring in China."
In a bid to attract more overseas candidates, the programme also offers scholarships covering all tuition fees for international students.
Lee Tiow Yong, a graduate of the MACC class of 2013 and Assistant Director-General of Singapore Customs, is quick to underline the all-round benefits he has gained.
"The programme has greatly enriched my understanding of China," he says. "What I liked most is its multi-disciplinary nature covering the politics,  society, economy and history of China. The immersion trip also brought me to places and institutions which I would not otherwise have been able to visit as an ordinary tourist."