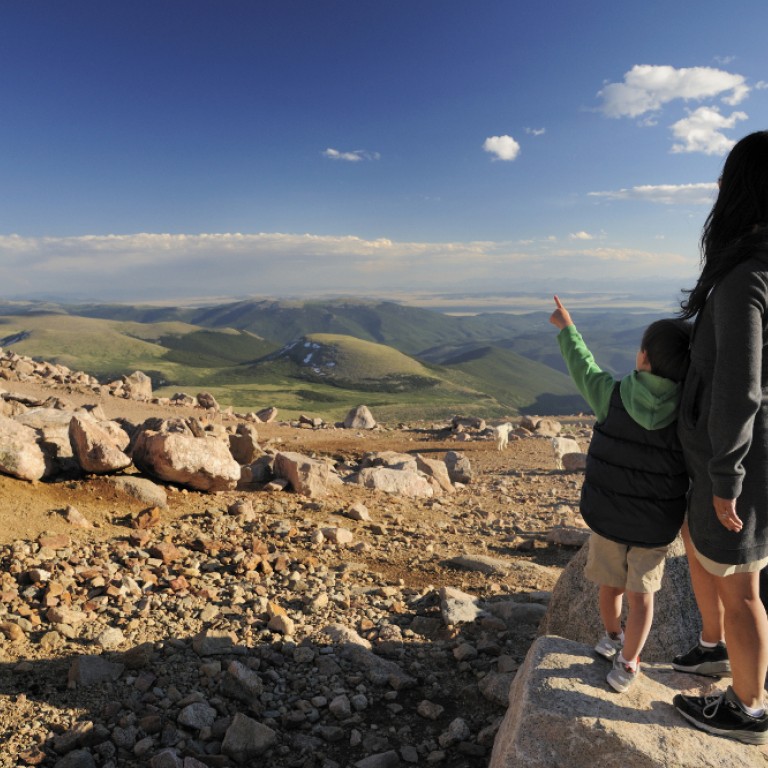 Although schoolwork is a good basis for a child's education, for parents who want to encourage their children to learn new things and develop new skills during the summer holidays, regional and international travel can often provide the ultimate classroom.
Although schoolwork is a good basis for a child's education, for parents who want to encourage their children to learn new things and develop new skills during the summer holidays, regional and international travel can often provide the ultimate classroom.
While many educational travel opportunities are offered through organised programmes and schools, family holidays also provide plenty of chance for learning. Educators note that visiting landmarks that children are likely to have already encountered in books, seeing different forms and styles of art first-hand, and being exposed to diverse languages are all valuable learning experiences. Furthermore, as they learn about these subjects back in the classroom, children often connect what they are learning to real-life experiences. 
A teacher at one of the English Schools Foundation's international schools notes that when her students visit historical sites and art galleries during their travels, they often develop a strong interest in the subjects. "What was unexciting suddenly becomes interesting," she says.
The online Matador Network community, which believes in the educational power of engaged travel, says one of the most satisfying things children learn from travelling with their families is not "acquiring more stuff" but how to learn new things naturally. 
Various studies indicate that children under the age of five have a huge capacity to learn a second language. Parenting experts recommend that when travelling, parents encourage their children to speak a few words of the local language, such as "please" and "thank you". Not only is this educational, but it teaches them respect for other people and cultures.
While any visit to the mainland or Taiwan offers a prime opportunity to practice speaking Mandarin in shops and restaurants, there are also family programmes that integrate language learning with culture and leisure activities. For example, MandarinRocks 2013 China Summer Camp in Shanghai claims it offers an ideal balance between Mandarin study, leisure and travel. It is open to participants of all nationalities and provides a customised family camp for families who wish to travel together. Families travelling to Europe will find similar camps for almost any European language.
Cannie Bennett, founder and director at Garden House pre-school, says children are born curious and that new environments bring out that natural curiosity. "Holidays and travel are always exciting to children, though they might not realise the many lessons they are learning along the way," she says.
Even if parents are travelling in a country they are familiar with, they should still let their child see how interesting the place is. "Encourage children to be involved by letting them count the money when paying for things," Bennett says. She adds that children can also benefit by trying to draw the new things they see, such as landmarks, monuments and foreign transport. "These are practical ways to build a child's enjoyment and sense of adventure," she says.
Time spent on airplanes and trains are also excellent opportunities for parents to read to younger children about the places they are visiting, and for older children to read to their parents.
Shea Stanley is founder of family travel website Little Steps, which advises parents on suitable local, regional and international travel. She says that when children travel, especially internationally, they gain a new perspective and their minds are opened to different cultures and ways of life. Around the region and internationally, Stanley says there are plenty of opportunities to combine travel with learning.
For families interested in learning more about elephants, there is the Chang Siam Elephant Mahout Lodge and School in Thailand, where visitors can learn the basics of elephant care and training, as well as how to ride, train and feed the animals. Courses lasting from one to seven days are suitable for all ages and can also include hiking trips to nearby waterfalls and villages, and bamboo river rafting.
Families looking to amalgamate travel with a hands-on cultural experience might consider volunteer work or "voluntourism", with numerous projects available across Asia. 
Caleb Knight, educational psychologist at the Child and Family Centre in Hong Kong, says volunteer work is not only rewarding, but it can also help to develop social skills and boost self-confidence. "Volunteering, particularly when it involves the entire family, teaches children empathy, communication skills and in many cases, allows the volunteers to see just how privileged they are," Knight says.
Children who join their parents in volunteer work may also boost their future career prospects. Employers often ask for examples of volunteer work or community involvement to measure a job candidate's leadership potential and ability to work as part of a team.
For older students looking to broaden their travel horizons, Professor Andrew Miller, professor of biology at the Hong Kong University of Science and Technology (HKUST), believes combining academic studies and cultural experiences is an excellent way to gain the maximum benefit.
Every year since 2007, Miller has led a team of Hong Kong biology students for a six-week study and exploration visit to the famous Marine Biology Laboratory on Cape Cod in the US state of Massachusetts. For many students, this Joint Universities Summer Teaching Laboratory Programme is their first travel experience outside of Asia.
"Students work and study alongside some of the world's leading scientists, but they also go fishing, enjoy barbecues and explore the area around them," Miller says. "One of the great things about the programme is that science and studying can be fun."