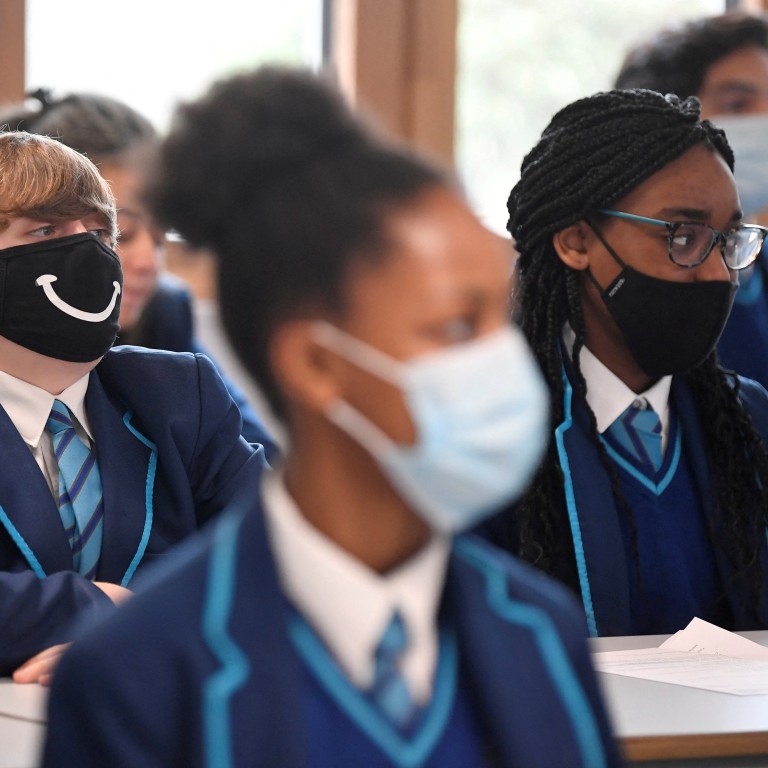 England brings classroom masks in for older pupils; Israel's Omicron surge 'may lead to herd immunity'
As secondary pupils in England return to school, they will have to wear masks in classroom; Israel's daily cases could reach record highs in next three weeks
Elsewhere, France eases rules with shorter isolation/quarantine periods, while US judge rules Biden cannot require early-years teachers to be jabbed
Children in secondary schools in England will be told to wear face coverings when they return after the Christmas holiday to tackle a surge in cases of the Omicron variant of Covid-19, Britain's Education Secretary Nadhim Zahawi said on Sunday.
"We want to maximise the number of children in school and college for the maximum amount of time," he said in an article in The Sunday Telegraph newspaper.
"One of the additional, temporary measures that will help achieve this in light of the Omicron surge is recommending face coverings are worn in secondary school classrooms and teaching spaces for the coming weeks, although not for longer than they are needed."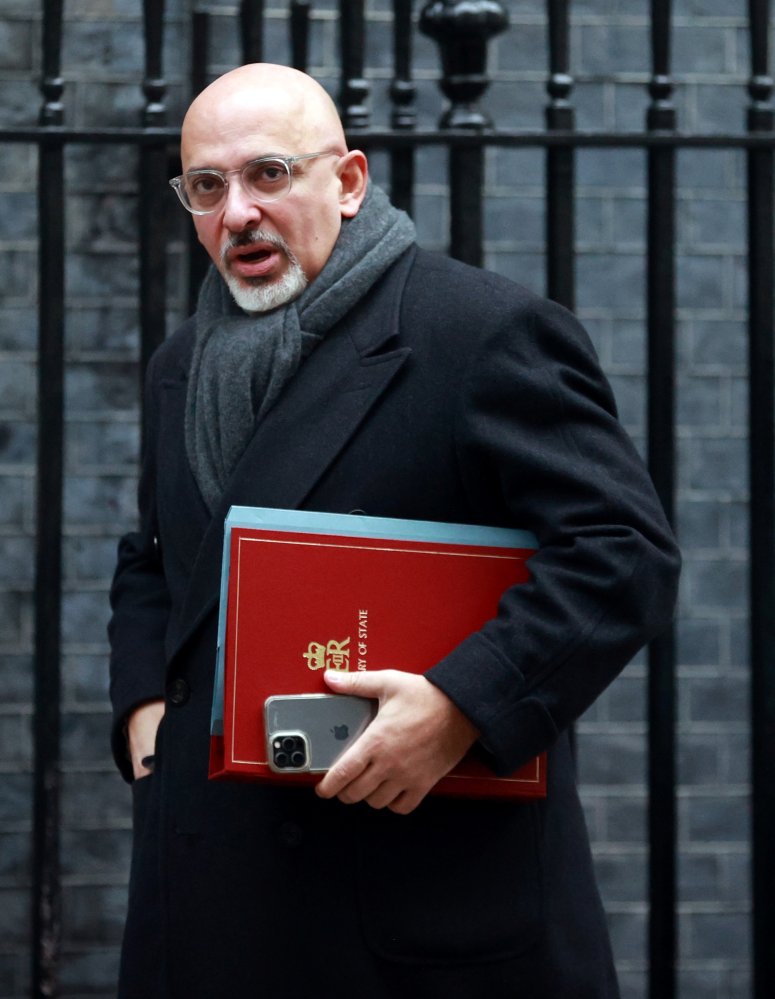 England was the only one of the four UK nations where face coverings were not previously recommended in the classroom.
With daily infection numbers at record highs and people who test positive required to isolate for at least seven days, schools and other public services are facing disruption from staff shortages.
The government has asked public sector managers to prepare for a worst-case scenario of 25 per cent of staff absent in the weeks ahead.
Zahawi said some remote learning would be necessary given the number of pupils and teachers who would have to self-isolate.
But he added that face-to-face teaching would continue to be the expected norm and exams would go ahead as planned this month.
Fourth vaccination dose in Israel
Israeli Prime Minister Naftali Bennett said on Sunday that Israel would offer a fourth dose of
Covid-19 vaccine
to people over 60 and to medical staff as it faces a surge in Omicron variant infections.
Israel last week approved a fourth dose of the vaccine developed by Pfizer and BioNTech, a second booster, for people who are immune-compromised and the elderly living in care homes.
"We now have a new layer of defence," Bennett said in a televised news conference, adding that Israel's top government medical official, whose approval is needed to expand the booster campaign, had signed off on the latest move.
"Israel will once again be pioneering the global vaccination effort," Bennett said.
Earlier, the Health Ministry's director general Nachman Ash said Israel could reach herd immunity as Omicron infections mounted and Merck & Co's molnupiravir antiviral pill was approved for use in Covid-19 patients over the age of 18.
France to ease Covid rules
France announced an easing of Covid restrictions from Monday as governments face tough choices between controlling the virus and keeping economies open.
Coronavirus cases have surged globally in recent weeks, fuelled by the emergence of the highly transmissible Omicron variant, and the pandemic dampened New Year's celebrations yet again.
Europe crossed 100 million known cases on Saturday, and governments there are keen to prevent health care systems from becoming overwhelmed by Covid-19 while also avoiding punishing restrictions.
Fully vaccinated people in France who test positive will only have to isolate for seven days, and can leave quarantine after five days if they show a negative test.
The change in rules should allow a "benefit-risk balance aimed at ensuring the virus is controlled while maintaining socio-economic life", the French health ministry said.
Biden 'cannot require teachers to be vaccinated'
President
Joe Biden
cannot require teachers in the Head Start early education programme to be vaccinated against Covid-19, a Louisiana federal judge ruled on Saturday, handing a victory to 24 states that had sued the federal government.
US District Judge Terry Doughty wrote that the Biden administration unlawfully bypassed Congress when ordering that workers in Head Start programmes be vaccinated by January 31 and that pupils aged two or older be masked when indoors or when in close contact outdoors.
Head Start is a federally funded programme that promotes education for children under the age of six from low-income families.
Doughty, an appointee of then-President Donald Trump, wrote that the separation of powers is crucial to the country's founding. "If the Executive branch is allowed to usurp the power of the Legislative branch to make laws, then this country is no longer a democracy, it is a monarchy."
Republican attorneys general who were among the 24 states involved in the lawsuit praised Doughty's decision.
Russian, Czech junior hockey teams removed from plane
Members of the Russian and Czech Republic world junior hockey teams were removed from a New Year's Eve flight from Calgary to Frankfurt, Germany, with fellow passengers saying the Russian squad caused a disturbance by smoking and refusing to wear masks.
Calgary Police said on Saturday that its airport officers responded at 5:45pm on Friday to reports of a disturbance on an Air Canada flight. The statement did not say who caused the disturbance or if there were any arrests.
The team members were heading home from the junior championships in Red Deer and Edmonton that were cancelled on Wednesday because of Covid-19 outbreaks.
"The team of the Czech Republic and Russia was removed from the flight for violating the mask regime. Very strict rules," Russian coach Sergei Zubov told Russian newspaper Izvestia.
Czech team manager Otakar Cerny said his team was likely coupled in with the Russians by the flight crew because of the similarity of their grey sweatshirts.
"Air Canada representatives apologised to us and at their expense arranged a hotel and a flight to Frankfurt at the same time a day later. They also assured us that we would not fly the same flight as the Russian hockey players."
Eoin Kenny, a passenger on the flight in business class, said one Russian official seated near him was vaping in the cabin and refused to put his mask up over his mouth and nose. The flight attendants tried over and over to get him to comply with the rules, Kenny said, but the man refused.
Dr. Kathleen Scherf was among a number of passengers who tweeted during the disturbance that delayed the flight three hours.
"Two hours late so far on Calgary to Frankfurt flight. The Russian Juniors team was in back, trying to smoke cigarettes, not wearing masks, not listening to attendants," Scherf tweeted. "Cops swarmed the plane. We all had to get off while they and their luggage were removed."