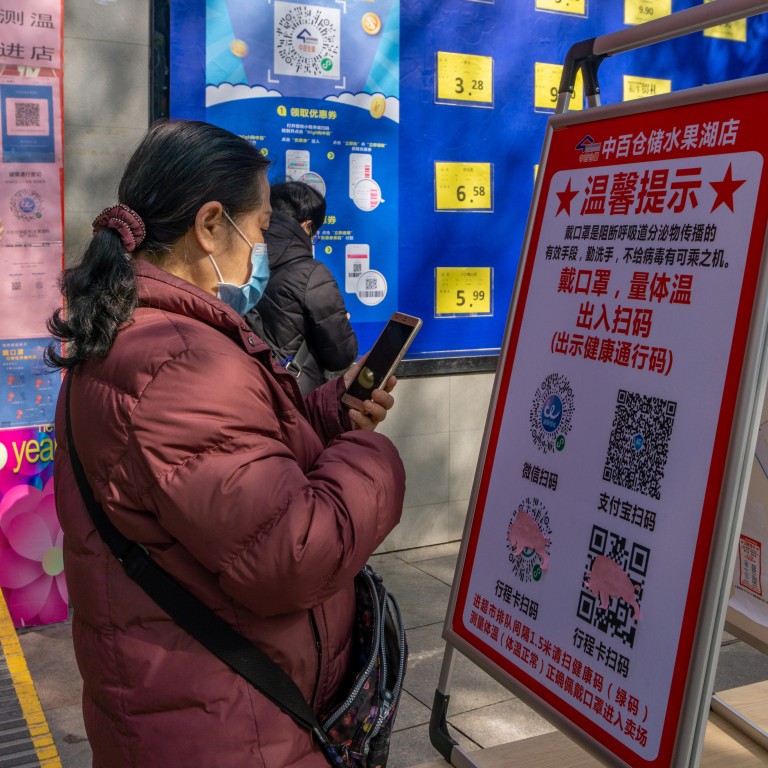 Code red on China's tech line against Covid-19
The crash of a health app in Xian tests efforts to stop the spread of the coronavirus
It is also piling pressure on officials who must maintain the nation's zero-Covid line
It all came crashing down in Xian on Tuesday.
As the city of more than 13 million people entered its 13th day of lockdown to try to contain the worst outbreak of the coronavirus in China since the eruption in Wuhan two years ago, the city's health code app collapsed under the strain.
The app generates a health code that determines where a person can go and what they can do, including an activity as commonplace as taking a bus.
The crash on Tuesday made it impossible for some residents to check the results of swab tests, which would determine whether they would have to go to a quarantine hotel.
Most people in the city have already endured four rounds of tests already, and the resulting health codes are reportedly scanned an average of 8 million times a day.
But the authorities said – without explaining – that the number of scans was 10 times higher on Tuesday morning, grinding the system to a halt.
It is not the first time the system has failed – a similar crash occurred in the city three days before Xian went into lockdown.
The failures have prompted complaints and highlight the strain China is under to maintain its dynamic zero-Covid strategy to deal with the pandemic.
To do so, the city's residents must be tested, tested and tested again – compounding the pressure on the information technology systems.
The technology is one of the thin lines holding the zero-Covid strategy together.
Another is vaccination. The vast majority of Xian's residents have been vaccinated and for now the circulating strain is Delta, not the
more transmissible Omicron variant
.
Though the vaccines have likely reduced the rates of hospitalisation and death, they cannot prevent the spread of Delta, and may be even less effective against Omicron.
But there is no going back, with neither the government nor the public prepared to accept a surge in deaths from an onslaught of new cases, as seen in much of the West.
For now, an effective pill or a weakened dominant variant seem to promise the only ways out – while Xian's IT technicians try to ensure it won't crash again.