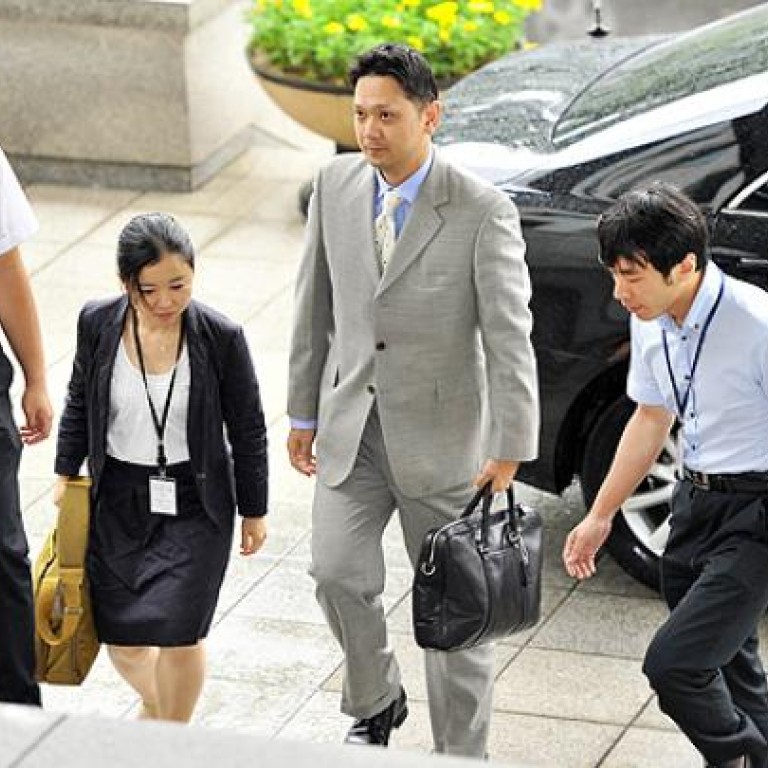 Seoul rejects Japan proposal on islands row
South Korea on Thursday sent a diplomatic document rejecting Japan's proposal that the two countries ask an international court to settle a bitter row over disputed islands, officials said.
South Korea last week received a "note verbale" from Japan suggesting that both sides jointly refer the dispute to the International Court of Justice for settlement.
Seoul's reply was delivered Thursday through a Japanese diplomat in Seoul, a foreign ministry spokesman said, declining to give details.
The document clarified Seoul's stance that no territorial disputes exist about the islands in the Sea of Japan (East Sea), known as Dokdo in Korean and Takeshima in Japan, Yonhap news agency said.
Relations have sharply worsened since South Korean President Lee Myung-Bak paid a surprise visit on August 10 to the Seoul-controlled islands.
He said his trip, the first by a South Korean president, was intended to press Japan to settle grievances left over from its 1910-1945 colonial rule over Korea.
Lee further angered Japan by saying later that Emperor Akihito must sincerely apologise for past excesses should he wish to visit South Korea.
Japan cancelled a finance ministers' meeting scheduled for this month and said it would review a foreign exchange swap agreement with Seoul, as the rift threatened to spill over into economic ties.
Tokyo has also hinted it could freeze its plan to buy South Korean government bonds. Japan, South Korea and China had agreed in May to hold each other's government bonds.
Japanese Prime Minister Yoshihiko Noda said last week that South Korea was "illegally occupying" the islands, after Seoul sent back his letter addressed to Lee by registered mail without reading it.