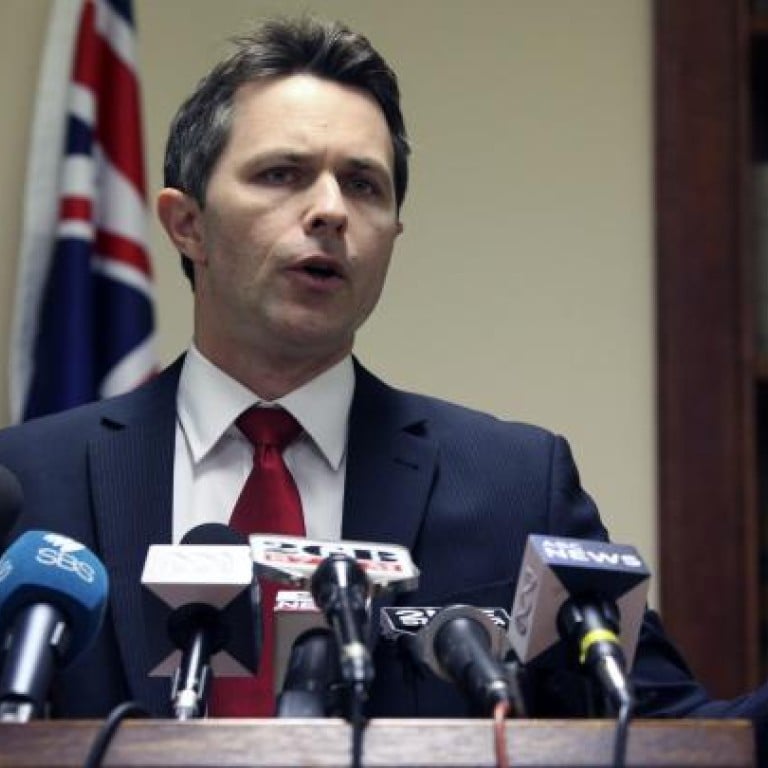 Many still missing after 45 asylum-seekers rescued off Indonesia
Rescuers were searching for scores of asylum seekers on Thursday, a day after their boat sank off the Indonesian coast. Forty-five people were rescued, out of 150 onboard.
The emergency was the latest in a series created by a growing human smuggling trade in which thousands of would-be refugees from countries including Afghanistan, Iran and Sri Lanka travel from Indonesia to Australia in overcrowded fishing boats.
More than 90 died when two boats sank within a week in June and more than 300 have lost their lives making the perilous journey across the Sunda Strait between Indonesia and the Australian territory of Christmas Island since last December.
In the latest incident, a boat reportedly carrying 150 asylum seekers sank off the main Indonesian island of Java on Wednesday.
The Australian Maritime Safety Authority (AMSA) said there were three merchant ships in the area assisting with the search and the focus through to Friday would be "on recovering survivors".
 "Vessels involved in the search and rescue operation in Indonesia have recovered 45 survivors," the AMSA said.
"Three survivors have serious injuries, but are in a stable condition."
The crew of a merchant ship taking part in the search, Liberian-flagged , spotted survivors in the water early on Thursday 75 kilometres southwest of Java and rescued six, Home Affairs Minister Jason Clare said.
"There are grave fears for a lot more," Clare told reporters.
The Bahrain's captain, Manuel Nistorescu, told the Fairfax Media website that he also saw what he believed were bodies in the water.
"I think I saw some of them dead," he said.
Nistorescu said the six rescued earlier, all Afghan men, had been in the water for almost 24 hours. There were also women and children aboard the asylum-seeker boat when it sank, he said. The rescued men appeared to be in good condition and were given overalls from the ship to wear, he said.
Nistorescu said he was about to abandon the search when he heard whistles and yelling from the dark water.
Australian Maritime Safety Authority spokeswoman Jo Meehan said another four merchant ships and an Australian military aircraft had joined the search and rescue operation.
Two Indonesian government ships, an Australian navy patrol boat and two planes from Australia were to join the search later on Thursday, she said.
Australian authorities received a call by satellite phone from someone aboard the missing boat early on Wednesday requesting help. The person said there were 150 people aboard and the vessel had engine trouble. The boat was then 15 kilometres off Java, officials said.
Indonesian authorities launched a search with two boats and a helicopter but found no trace of the boat by late Wednesday.
Meehan said Australia had offered ships and aircraft to help the Indonesians search Wednesday, but that the offer was not taken up.
The survivors were spotted after Australian authorities expanded the search area based on drift patterns.
Clare, who is the minister responsible for Australian rescue authorities, said Indonesia should not be criticised for failing to find survivors on Wednesday.
"It is very hard to find people that are in distress on a little wooden boat in the middle of the Sunda Strait," he said.
Richard Marles, Australia's junior foreign minister, said the emergency highlighted the need for Australia to urgently establish detention camps in the Pacific island states of Papua New Guinea and Nauru to hold asylum seekers who reach Australia by boat.
The government hopes to send the first asylum seekers to a tent camp on Nauru in September in a strategy to deter others from attempting the same boat journey.
"We are confident that when that happens, we will see a reduction in the number of people making the journey," Marles said.
Clare said people smugglers were rushing to get asylum seekers on boats headed for Australia before the off-shore detention camps were opened.
"People smugglers are running a closing down sale," he said.
Agence France-Presse in Sydney contributed to this report.