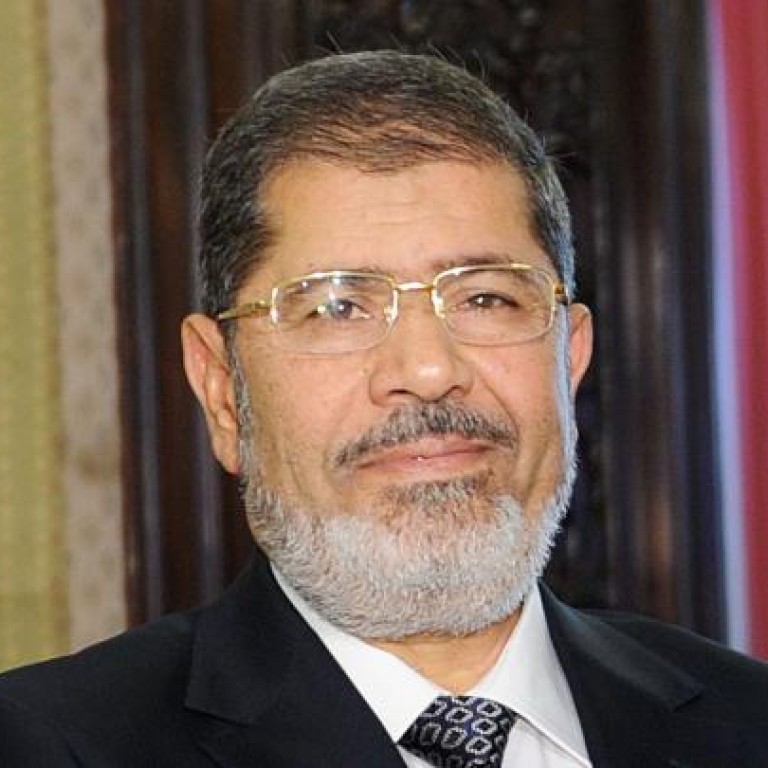 Egyptian leader in Iran for first time since 1979 revolution
Egyptian President Mohammad Mursi arrived in Tehran on Thursday, the first Egyptian leader to visit Iran since its Islamic revolution in 1979.
Iranian state television broadcast live pictures of Mursi's red-carpet welcome at Tehran's Mehrabad airport. He was to attend a summit of the Non-Aligned Movement that concludes on Friday.
Iran has presented its tenure of the movement as the failure of the United States to isolate it from the rest of the world, a message its most powerful figure, Ayatollah Ali Khamenei, will press home in an address to around 35 visiting heads of state on Thursday morning.
Diplomatic relations between Cairo and Tehran broke down immediately after Iran's revolution over Egypt's support for the overthrown Shah and its peace agreement with Israel.
As president, Mursi has so far refused to address the issue of whether ties would be upgraded with Iran, but has indicated he would pursue a more balanced foreign policy.
Analysts say Mursi's brief visit is designed to avoid any snub to Iran but improving relations with Tehran in the near future would send the wrong message to the United States and Israel.
Last week, Mursi spoke of forming a contact group to resolve the crisis in Syria, comprising Egypt, Iran, Saudi Arabi and Turkey, an initiative the Iranian leadership is keen to pursue.