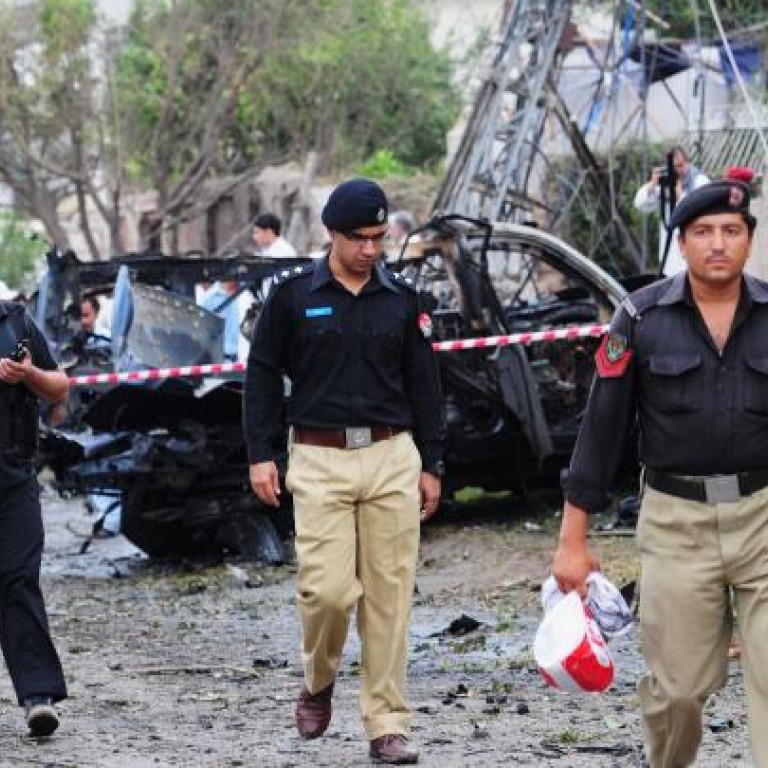 Car bomb hits US vehicle in Peshawar, kills 2
A car filled with explosives rammed into a US government vehicle in the northwestern Pakistani city of Peshawar on Monday, killing two people and wounding 19 others, police said.
The identities of those killed in the attack were unclear, said local police officer Pervez Khan. Some of the wounded were foreigners, he said.
A US passport was found in the wreckage, said another police officer, Javed Khan.
The US Embassy in Islamabad said it was investigating the report.
Peshawar is located near Pakistan's semiautonomous tribal region, the main sanctuary for Taliban and al-Qaeda militants in the country. The city has been hit by scores of bombings in recent years, but attacks against American targets are relatively rare, likely because of the extensive security measures taken by the US government.
The vehicle was attacked after it left the US Consulate in Peshawar and was travelling through an area of the city that hosts various international organisations, including the United Nations, said Pervez Khan, who was part of the police escort providing security for the vehicle as it moved.
Local TV footage showed an SUV at the site that was completely destroyed and burned. All that was left was a carcass of blackened, twisted metal. Pervez Khan said the images were of the US vehicle that was attacked.
A police explosives expert, Abdul Haq, said 110 kilograms of explosives were used in the attack.
Irfan Khan, a local resident, said he was at a nearby shop when the blast occurred.
"I quickly looked back in panic to see smoke and dust erupt from the scene," said Khan. "I ran toward the scene along with others and saw two vehicles destroyed and the larger vehicle on fire."
One dead person was on the ground near the SUV, and a foreigner was injured, said Khan.
"We put the injured man and the dead body in a private vehicle," said Khan. "There were more injured in the surrounding area too."
Another eyewitness, Wajid Ali, said he helped put another seriously injured foreigner into the vehicle.
But another vehicle arrived, presumably from the US Consulate, and took away the injured foreigners, said Javed Khan, the police officer.
Some of the policemen escorting the US vehicle were also wounded in the attack, and their vehicle was damaged, said Khan.