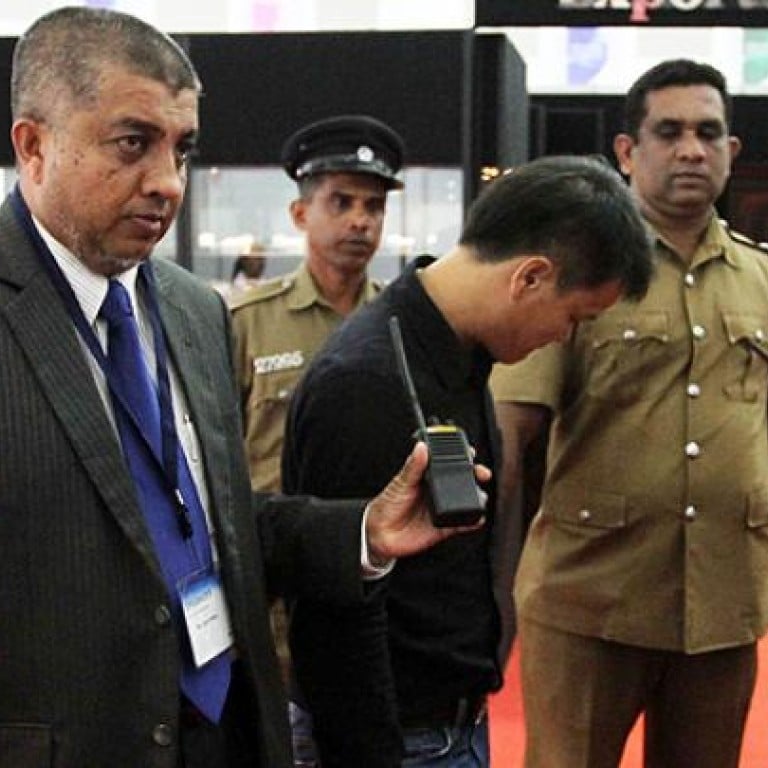 Man arrested for swallowing diamond at Sri Lanka gem fair
 A Chinese visitor to Sri Lanka's biggest gem and jewellery exhibition was arrested for attempted theft on Wednesday after swallowing a diamond worth about US$14,000, police said.
The 32-year-old man had asked the stall owner for a close inspection of the diamond on the opening day of Facets Sri Lanka, an annual exhibition in the capital Colombo.
"He had taken the diamond out of a display cabinet and appeared to be appraising it and suddenly put it in his mouth," a police officer at the scene who declined to be named told reporters.
"The owner saw this and alerted us," he said, adding that the man was arrested and taken to Colombo National Hospital to be given laxatives.
Police said the stall owner valued the missing diamond at 1.8 million rupees (US$13,800).
Sri Lanka does not mine diamonds but it has a large gem and jewellery industry and is famed for its blue sapphires.