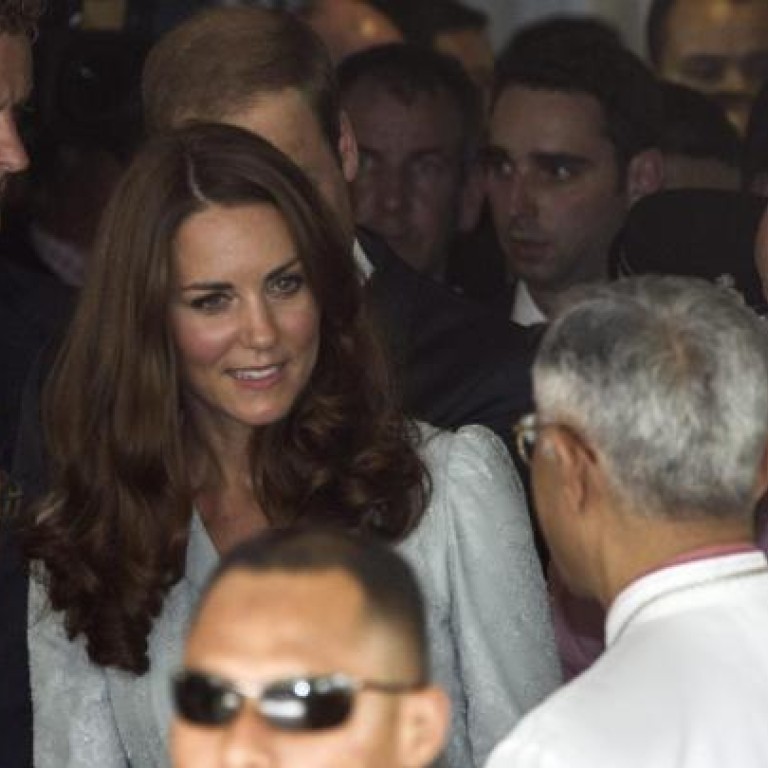 Duchess of Cambridge speaks 'life-changing' words in Malaysia
Prince William's wife Kate made her first public comments on foreign soil yesterday as the royal couple visited a Malaysian hospice on their Asia-Pacific tour.
Kate briefly addressed staff and patients of the Kuala Lumpur hospice as the British monarchy continues to ease the former Kate Middleton into her role as Duchess of Cambridge.
"Providing children and their families with a place of support, care and enhancement at a time of great need is simply life-changing," she said after Malaysian officials launched a new paediatric palliative care programme.
"With effective palliative care, lives can be transformed."
Kate's speech at Hospis Malaysia had been among the tour's more anticipated events as the British public and fans worldwide sought clues on what sort of image she would project.
But she spoke for only two minutes, extolling the need for palliative care - a multidisciplinary approach to relieve the physical, emotional and other pain of long-time disease-sufferers.
During the visit they sat with young patients, chatting and drawing on clay bricks that will later be included in a wall at the hospice entrance, a British High Commission official said.
The tour is part of celebrations marking Queen Elizabeth's diamond jubilee.
This article appeared in the South China Morning Post print edition as: Kate speaks 'life-changing' words