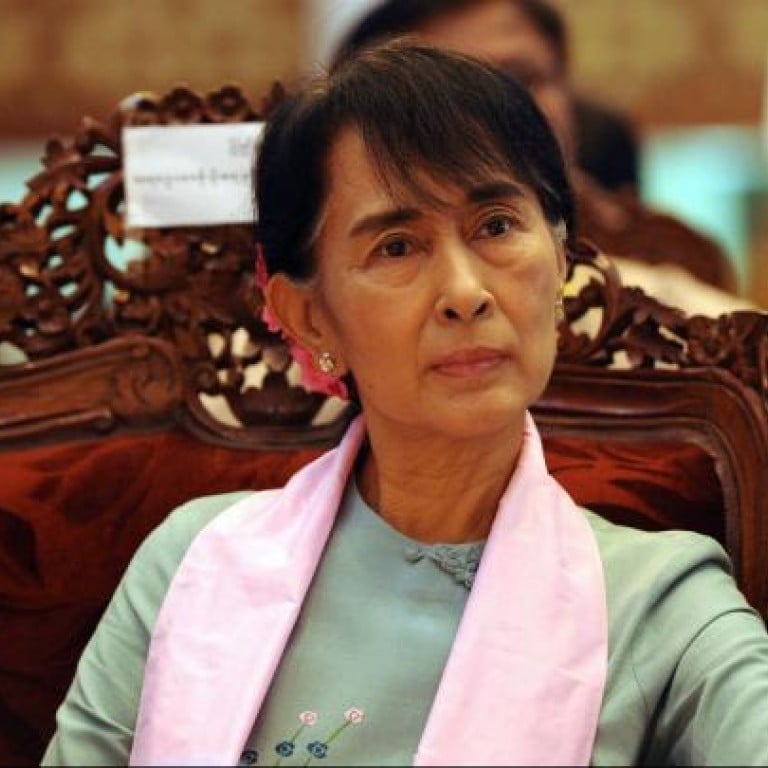 Myanmar's reformers pressed over Rohingya's plight
Even friends are asking why the likes of Aung San Suu Kyi are not speaking up about minority's persecution, which could damage Asean
Increasingly it is becoming known as Myanmar's Rohingya problem. The reforming nation's treatment of its stateless - and most persecuted - minority is having an ever greater impact on its foreign relations, from Aung San Suu Kyi's visit to the US this week to potentially complicating an otherwise supportive relationship with its Southeast Asian neighbours.
As opposition democracy icon Suu Kyi begins a coast-to-coast tour of the US, it is clear her relative silence over the Rohingya's treatment after recent ethnic violence is raising awkward questions that could mar an otherwise glowing reception.
The Nobel Peace Prize laureate is due to receive a US Congressional Gold Medal - America's highest civilian honour - among other awards.
But US human-rights activists are hoping she will use the trip to call for nationality rights for an estimated 800,000 remaining Rohingya, conservative Muslims who live mostly in Myanmar's far western Rakhine state along its border with Bangladesh.
Some are even suggesting her formidable moral weight could be dented.
"She could have been Gandhi, but she sacrificed her moral authority," said Robert Lieberman, a physics professor at Cornell University in Ithaca, New York, who made an undercover documentary on Myanmar.
"The Burmese are very prejudiced against the Rohingya, and she is running in 2015. Politics are a dirty business," he told the Bloomberg news agency.
Yesterday Min Ko Naing, who was to be recognised by the National Endowment for Democracy as one of five Myanmar activists to have made significant contributions to the democracy movement in the country, said he was cancelling a trip to the United States to show solidarity with more than a dozen fellow activists whose applications for passports have apparently been denied. The ceremony is taking place on Thursday in Washington, with a keynote speech to be given by Suu Kyi.
President Thein Sein, the one-time general in the former ruling military junta who has won praise for recent social, economic political reforms, will also have to deal with the Rohingya issue when he also heads to the US this month to attend the United Nations General Assembly in New York.
While Thein Sein condemned recent violence between Rohingya and Buddhists in Rakhine state and ordered investigations, he has also called for Rohingya to be deported or put into camps.
Last Thursday US State Department officials urged Myanmar to allow the most recent refugees to return.
The Organisation of Islamic Co-operation (OIC), meanwhile, last week announced it was setting up an office in Myanmar to co-ordinate aid for the Rohingya, who UN officials have said are some of the most persecuted people anywhere, unable even to work or marry legally.
The OIC condemned the violence and is compiling a report to be presented to the UN General Assembly.
Myanmar's neighbours in the Association of Southeast Asian Nations who are OIC members - Indonesia, Malaysia and Brunei - are closely watching developments and have been active behind the scenes in dealing with Myanmar. Some Asean envoys fear, however, that the Rohingya issue has the potential to threaten Asean's unity further unless the grouping takes a more proactive role, as it has in leaning on the generals to introduce sweeping reforms.
This article appeared in the South China Morning Post print edition as: Dogged by the Rohingya question