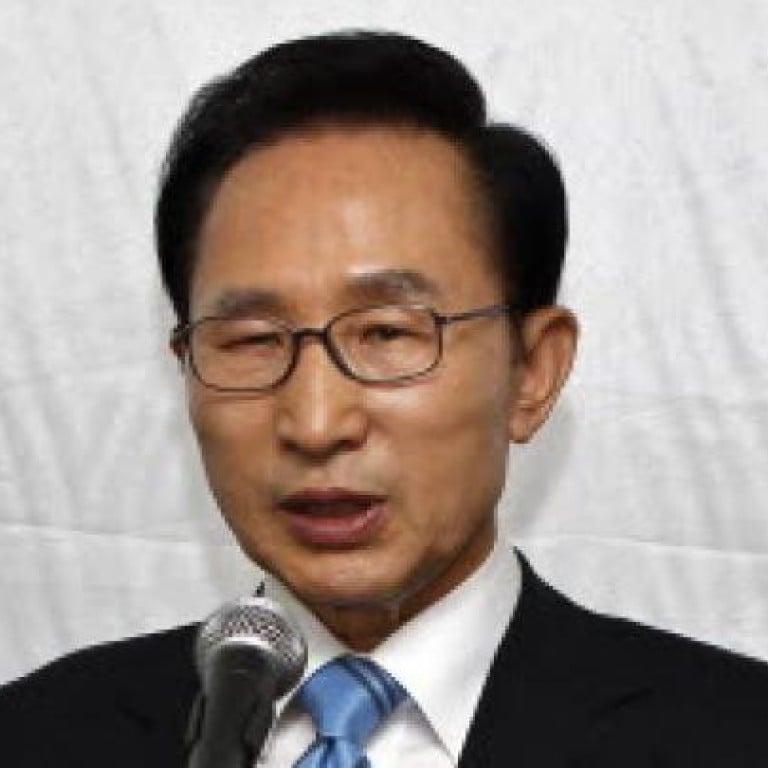 Seoul warns North against election meddling
South Korea on Wednesday threatened a strong military response to any provocative act by North Korea aimed at influencing the South's presidential election in December.
The warning, issued at a top-level security meeting convened by President Lee Myung-Bak, came as tensions have risen along the disputed maritime border between the two Koreas.
"The government has decided to urge North Korea to stop immediately its attempts to influence the presidential election, which have recently been on a sharp increase," presidential spokesman Park Jeong-Ha said.
"The military reaffirmed that it will keep its guard high in case the North carries out calculated provocative acts and would retaliate strongly if the North does so," Park said.
The security meeting gathered the unification and defence ministers, the first vice foreign minister, the head of the National Intelligence Service and the senior presidential security advisor.
Weeks of repeated incursions by North Korean fishing vessels over the disputed Yellow Sea border culminated in the South Korean navy firing warning shots last week to push the boats back.
Pyongyang denounced the "shooting rampage" and threatened to respond with a "powerful strike of the [North's] front units which know of no limit."
South Koreans go to the polls to choose a new president in December, and there are fears that Pyongyang may be looking to instigate a clash that would overshadow the election process.
The North has already begun a state media campaign against the ruling New Frontier Party presidential candidate Park Geun-Hye, daughter of South Korea's former military ruler Park Chung-Hee.
Pyongyang's official government website recently posted a parody of the South Korean music video phenomenon "Gangnam Style" that mocked Park as an ardent admirer of her father's repressive and autocratic rule.