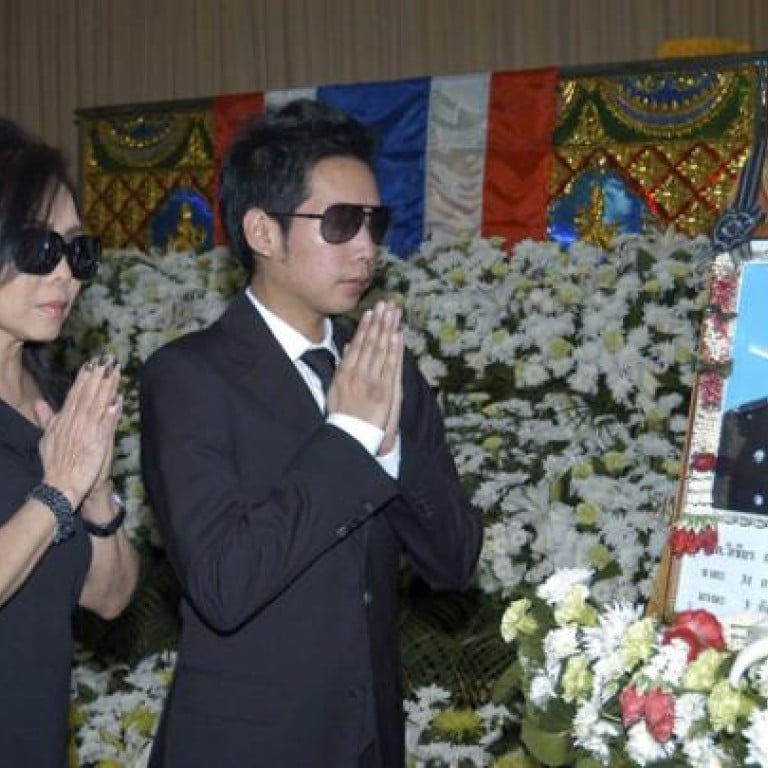 Red Bull family reaches hit-and-run settlement
Thai police say the billionaire family of the Red Bull energy drink heir accused of killing a police officer in a hit-and-run has struck a deal that will pay the officer's siblings less than US$100,000.
Vorayuth Yoovidhya is charged with driving the Ferrari that struck the officer and dragged his body down a Bangkok street earlier this month.
Police Lieutenant Colonel Viradon Thubthimdee says the Yoovidhya's have paid the officer's siblings three million baht (US$97,000). He said on Wednesday the settlement will protect Vorayuth from a civil lawsuit.
The payment is being viewed by many as a pittance for a family worth US$5.4 billion. It will likely do little to quell public outrage over the incident and an initial attempt to cover up Vorayuth's alleged involvement by arresting a bogus suspect.