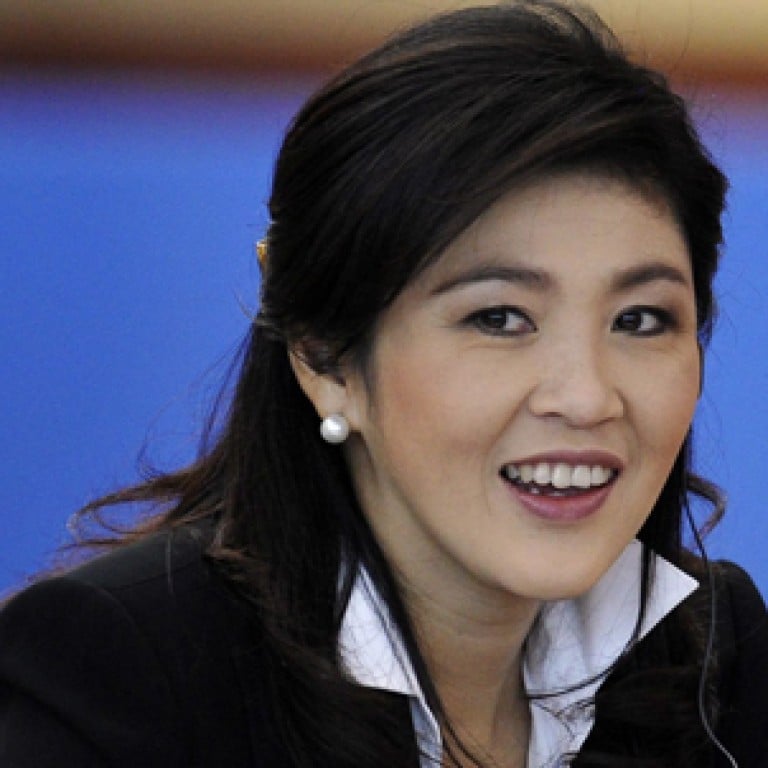 Thai leader Yingluck offers woman's touch to solve South China Sea dispute
The broiling territorial disputes in the South China Sea are a diplomatic minefield but Thailand's prime minister hopes to bring something new to the negotiating table: a woman's touch.
Yingluck Shinawatra told the Asia Society on Wednesday that as a nonclaimant state on good terms with all the parties involved, Thailand wants to help.
While stressing she wasn't underestimating the challenge, Yingluck said: "Perhaps I can bring a bit of a woman's touch to addressing this conflict."
Thailand is the Association of Southeast Asian Nations' liaison with China, which claims most of the sea and has conflicting claims with several Asean members. Diplomatic efforts to date to frame a code of conduct have been heavy-going.
Yingluck was a political novice before winning election as Thailand's first female prime minister last year.