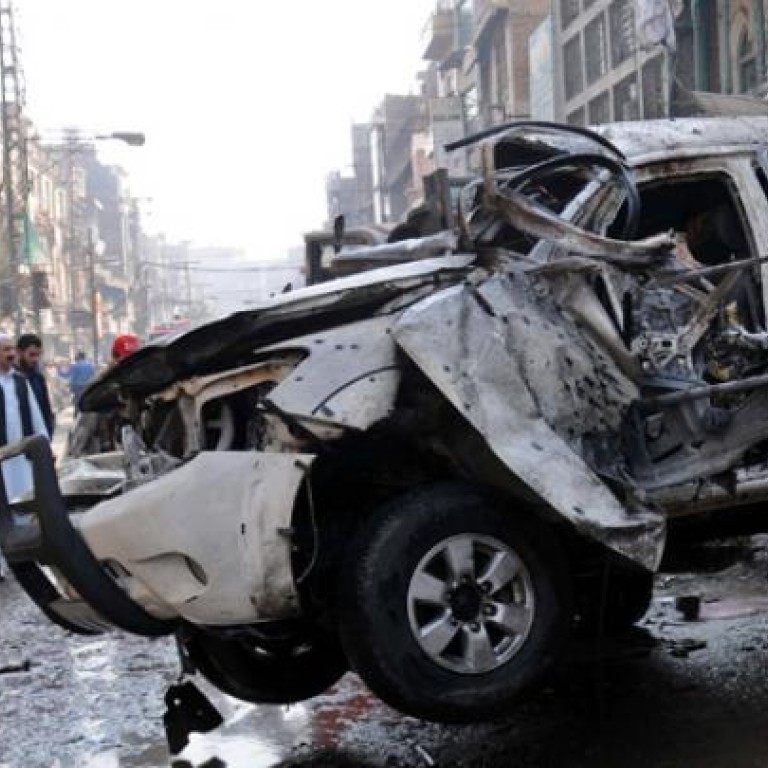 Pakistan suicide attack kills six
A suicide bomber blew himself up in Pakistan's northwestern city of Peshawar on Wednesday, killing at least six people including a senior police officer, officials said.
The blast ripped through a congested part of the city, which lies close to Pakistan's lawless tribal areas and is frequently hit by bombings, leaving blood and body parts in the street.
Police official Badshah Khan said the bomber, who was on foot, targeted the vehicle of senior investigator Hilal Haider, killing him and a number of his colleagues.
Another officer, Asif Iqbal, told reporters there were six dead including four policemen.
Hospital officials and senior administration official Habibullah Arif said more than 30 people were wounded and some were in critical condition.
Witness Amin Khan described the moment the bomber struck.
"I was in a rickshaw, going to the local market to purchase tea for my shop," he said.
"Suddenly a deafening blast shook the area. My rickshaw was overturned. When I came out I saw smoke and dust had covered the blast site," he said.
Peshawar is the capital of Khyber Pakhtunkhwa province and a gateway to the semi-autonomous tribal belt along the Afghan border, where al-Qaeda and Taliban extremists have strongholds.
There was no immediate claim of responsibility for the attack, which came as news of US President Barack Obama's re-election emerged. Washington is a key focus for the anger of Islamist militants in Pakistan.
During his first term as president, Obama ramped up the campaign of drone strikes in northwest Pakistan against militants said to be planning attacks against America and its forces in Afghanistan.
Suicide and bomb attacks blamed on Islamist insurgents have killed more than 5,200 people since July 2007 across Pakistan.