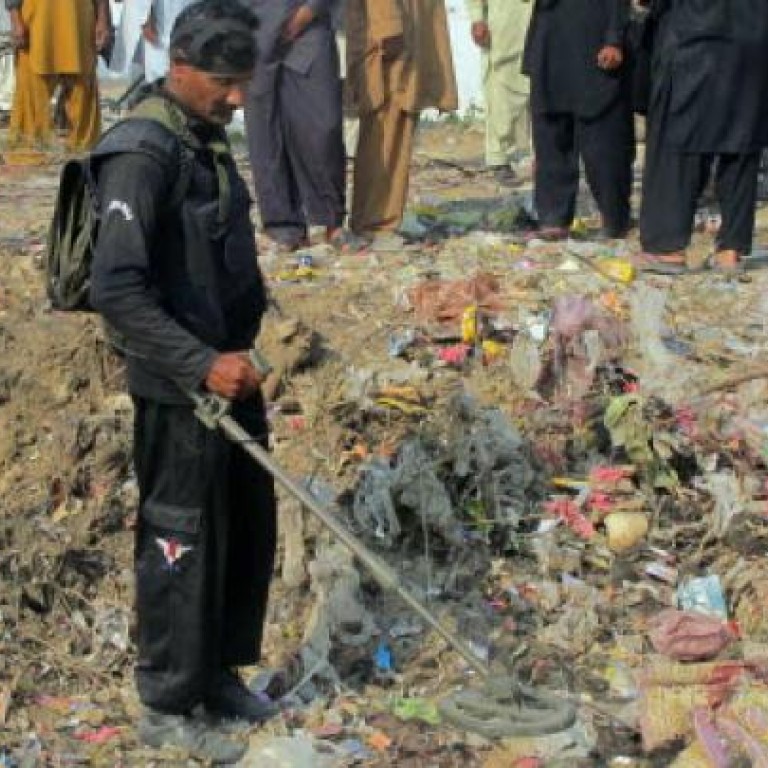 Seven dead in blast near Pakistan Shiite procession
A bomb exploded near a Shiite religious procession in northwest Pakistan on Saturday killing seven people and wounding at least 30, police said.
The roadside device was planted on the route of a religious procession of the minority Shiite community in Dera Ismail Khan district, police officer Ghulam Ahmed said.
The blast took place as Shiite Muslims were gathering for a procession marking the death anniversary of the Prophet Mohammed's grandson Imam Hussain in 680, and security was tight across the country to prevent attacks.
"The bomb was planted in a dustbin, the blast was powerful and heard several kilometres away," another police official, Siddiq Khan, said.
Pakistan on Friday suspended mobile phone services in major cities to prevent terror attacks against Shiite Muslim commemorations, officials said. Mobile phones are often used to trigger bomb blasts.
Mobile phone services were temporarily blocked in the commercial capital Karachi, the southwestern city of Quetta and several cities and towns in northwestern Khyber Pakhtunkhwa and central Punjab province as well as in parts of the capital Islamabad.