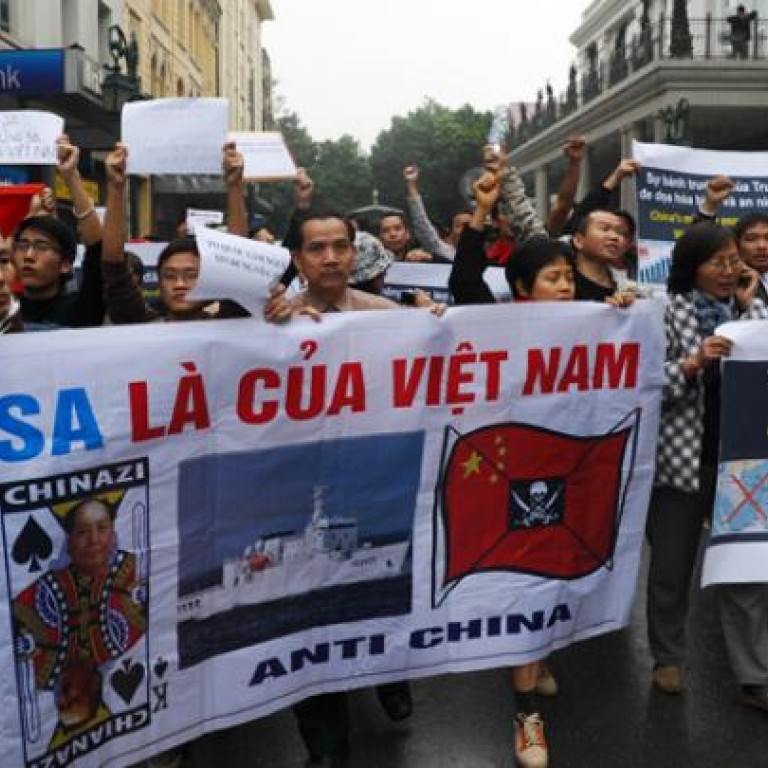 Vietnam breaks up rare anti-China protests
Vietnam held rare but brief protests against China in its two major cities on Sunday after Beijing demanded that Hanoi stop unilateral oil exploration in disputed waters and not harass Chinese fishing boats.
China's demands on Thursday raised tensions in a protracted maritime territorial dispute between the two neighbours.
About 30 people gathered opposite Hanoi's opera house, raising banners and shouting in protest against China before marching towards the Chinese embassy as part of a planned demonstration that was announced on several blogs.
Police moved in quickly, pushing the protesters onto a bus and taking them away. It was not immediately clear what happened to the Hanoi protesters after that, although protesters in similar cases are often taken for questioning and then released.
In downtown Ho Chi Minh City, another small protest was also quelled quickly when security officials seized banners held by protesters and disbanded the crowd, a witness said.
The authorities had tolerated a series of protests over China's territorial claims from June to August last year and in July this year.
China is in increasingly angry disputes with neighbours, including the Philippines, Taiwan, Vietnam, Brunei and Malaysia over claims to parts of the potentially oil- and gas-rich South China Sea.
China lays claim to almost the whole of the sea, which is criss-crossed by crucial shipping lanes, and also has a separate dispute with Japan over islands in the East China Sea.
On Thursday, a Chinese Foreign Ministry spokesman said Vietnam had expelled Chinese fishing vessels from waters near China's southern Hainan province.
That description was in contrast to the account by Vietnam, which said a Vietnamese ship had a seismic cable it was pulling cut by two Chinese fishing ships.