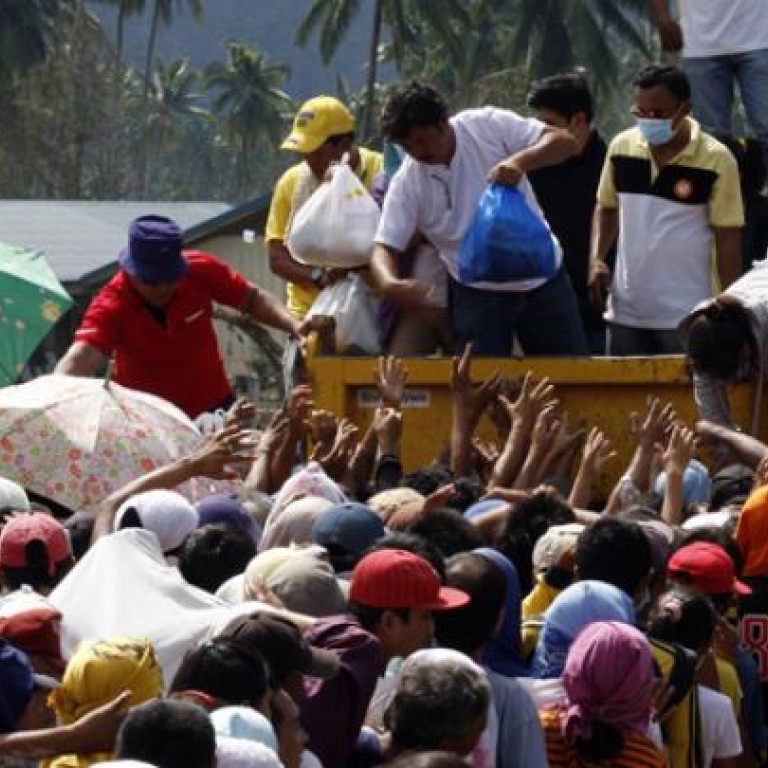 Hundreds of fishermen missing in Philippine storm
The number of people missing after a typhoon devastated parts of the southern Philippines jumped to nearly 900 after families and fishing companies reported losing contact with more than 300 fishermen at sea, officials said on Sunday.
The fishermen from southern General Santos city and nearby Sarangani province left a few days before Typhoon Bopha hit the main southern island of Mindanao on Tuesday, triggering flash floods that killed more than 600, Civil Defence chief Benito Ramos said.
Ramos said the fishermen were headed to the Spratly Islands in the South China Sea and to the Pacific Ocean. He said there has been no contact from them for a week.
"We have declared them missing," he said. "Maybe they are still alive."
Ramos said they may have sought shelter on the many small islands in the Spratlys and the Celebes Sea, and lost battery power and have not been able to call.
He said the coast guard, navy and fishing vessels have launched a search.
After slamming into the southern Philippines, the typhoon moved out to sea but then veered back toward the country's northwest on Saturday, prompting worries of more devastation. As of late Sunday, however, it had begun to dissipate and weaken into a low pressure area as it moved farther into the South China Sea, about 105 kilometres west of the Philippines' Ilocos Norte province.
Rescuers continued searching for bodies or signs of life under tons of fallen trees and boulders in the worst-hit town of New Bataan, where rocks, mud and other rubble destroyed landmarks, making it doubly difficult to search places where houses once stood.
Hundreds of refugees, rescuers and aid workers took a break on Sunday to watch the Manny Pacquiao-Juan Manuel Marquez fight on a big TV screen, only to be dismayed by their hero's sixth-round knockout.
Elementary school teacher Constancio Olivar said people fell silent when Pacquiao, who comes from the southern Philippines where the storm hit, fell heavily to the canvas and remained motionless for some time.
"It was like a double blow for me – this disaster and this defeat," said Olivar, whose house was destroyed in the storm. "We were all crestfallen. Everyone fell silent, stunned. It was like we saw a tsunami."
Nearly 400,000 people, mostly from Compostela Valley and nearby Davao Oriental province, have lost their homes and are crowded inside evacuation centres or staying with relatives.
President Benigno Aquino III declared a state of national calamity on Friday, which allows for price controls on basic commodities in typhoon-affected areas and the quick release of emergency funds.
Officials said on Sunday that 316 people were killed in Compostela Valley, including 165 in New Bataan, and 301 in Davao Oriental. More than 45 people were killed elsewhere. Nearly 900 are missing, including the fishermen and 440 from New Bataan alone.
Davao Oriental authorities imposed a curfew there and ordered police to guard stores and shops to prevent looting.
The typhoon destroyed about 18 per cent of the banana plantations in Mindanao, causing losses estimated at 12 billion pesos (US$300 million), according to Stephen Antig, executive director of the Pilipino Banana Growers and Exporters Association.
The Philippines is the world's third-largest banana producer and exporter, supplying international brands such as Dole, Chiquita and Del Monte.