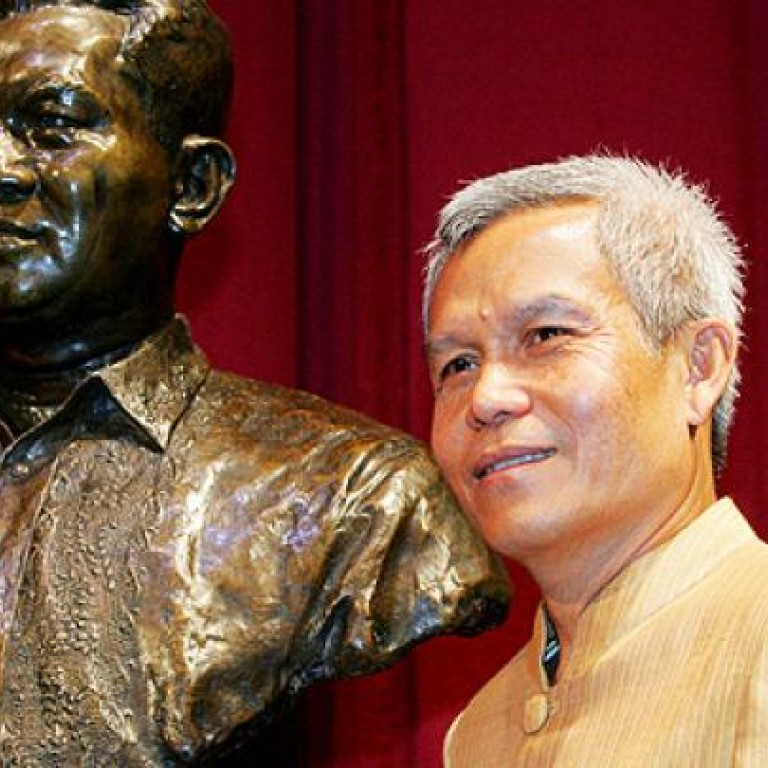 Clinton demands safety of missing Laos activist Sombath Somphone
US Secretary of State Hillary Rodham Clinton on Wednesday urged Laos to ensure the safety of a prominent activist, whose mysterious disappearance a month ago has sent chills through civil society.
Clinton, who in July became the first US secretary of state to visit the Southeast Asian nation since the communist victory in 1975, said the United States was deeply concerned for activist Sombath Somphone.
"We call upon the Lao government to pursue a transparent investigation of this incident and to do everything in its power to bring about an immediate and safe return home to his family," Clinton said in a statement.
"His disappearance has generated a tremendous amount of concern from his family, friends and colleagues around the world. We urge his immediate return home and send our thoughts and prayers to his family and loved ones," she said.
The US-educated Sombath, who headed a non-governmental organisation campaigning for sustainable development, went missing on December 15 while driving home in the capital Vientiane.
Images from CCTV cameras, obtained by Sombath's family and published online, show him being taken away from a police post by two unidentified individuals. He has not been seen since.
The Vientiane government had appeared to be opening up in recent years, but several weeks ago it expelled Anne-Sophie Gindroz of Swiss charity Helvetas after her outspoken criticism of authorities.
Clinton visited in July as part of an effort by US President Barack Obama's administration to build relations with Southeast Asia, an economically dynamic and largely US-friendly area where several nations are uneasy over a rising China.
The Obama administration has put a high priority on encouraging changes in Myanmar, also known as Burma, which has undertaken democratic reforms in recent years after decades as a pariah to the West.