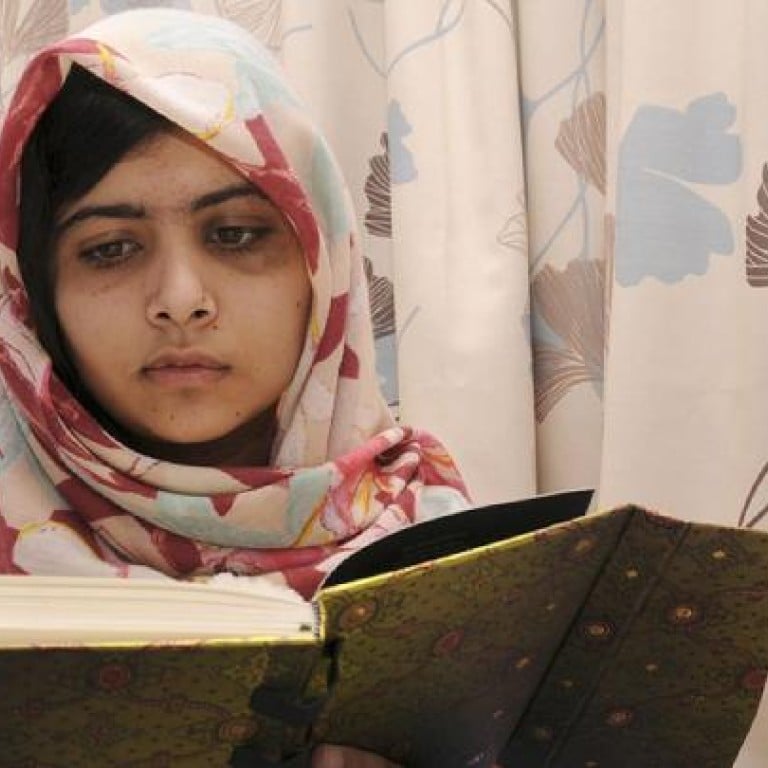 Malala Yousafzai leaves hospital after successful surgery
The Pakistani girl shot by the Taliban will now recover at her temporary home in Britain
Malala Yousafzai, the Pakistani schoolgirl shot by the Taliban for campaigning for girls' education, has been discharged from hospital in Britain after successful surgery, her doctors said yesterday.
The Queen Elizabeth Hospital in the central English city of Birmingham said the 15 year old has been making "a good recovery" following surgery last weekend to fix a titanium plate to cover a missing piece of her skull.
"Her medical team decided she was well enough to be discharged as an inpatient," the hospital said in a statement.
"She will now continue her rehabilitation at her family's temporary home in Birmingham and will visit the hospital occasionally for outpatient appointments."
Malala's family have temporarily moved to Birmingham, a city with a large Pakistani population, and her father has been given a job with the Pakistani consulate there as an education attache.
Malala was shot at point-blank range by a Taliban gunman as her school bus travelled through Pakistan's Swat Valley on October 9, in an attack that drew worldwide condemnation.
She has since become a global symbol of the campaign for girls' right to an education and has been nominated for this year's Nobel Peace Prize.
During five hours of surgery last Saturday, the schoolgirl had a custom-made piece of titanium fitted to her skull and surgeons also inserted an electronic implant to help restore hearing to her left ear.
Malala released a video message on Monday in which she thanked supporters for their prayers.
"Today you can see that I am alive. I can speak, I can see you, I can see everyone and I am getting better day by day," she said.
"God has given me this new life - a second life. And I want to serve. I want to serve the people. I want every girl, every child, to be educated."
She spoke clearly in English, but displayed a lack of movement on the left side of her face.
Surgeons in Pakistan saved Malala's life after the attack with an operation to relieve the pressure on her brain before she was airlifted to Britain.
The Queen Elizabeth Hospital has extensive experience of treating gunshot wounds suffered by British soldiers in Afghanistan.
Malala first rose to prominence at 11 with a blog for the BBC's Urdu-language service charting life under the Taliban.
This article appeared in the South China Morning Post print edition as: Malala leaves hospital after surgery