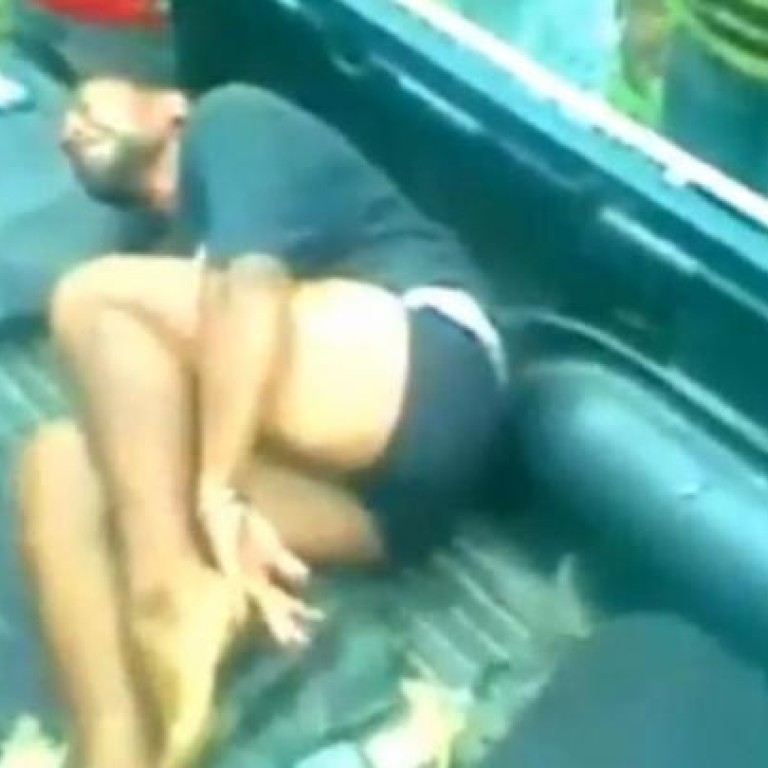 Amnesty calls on Fiji regime to investigate 'torture' video
Amnesty International called on Fiji's military regime to launch an urgent investigation on Tuesday into an online video that appears to show two men being tortured by officials.
The graphic footage posted on YouTube shows one man being savagely beaten with batons and metal bars, and another being set upon by a dog as the animal's handler encourages it.
Amnesty said it was attempting to verify claims the video was taken last September and shows escaped convicts being mistreated after being recaptured by the military, which has ruled the Pacific nation since a 2006 coup.
The human rights watchdog said that regardless of who the men were, their treatment amounted to torture and Fiji's military leader Voreqe Bainimarama needed to order an independent inquiry urgently.
"Now is the time for Commodore Bainimarama to come out and absolutely condemn the use of torture in Fiji and to launch an investigation," Amnesty International New Zealand executive director Grant Bayldon said.
"Amnesty International considers the sort of abuse that appears to be shown in this video to be torture."
The Fiji police and government could not be reached for comment, but the Fiji Broadcasting Corporation said police had vowed to look into the matter.
The nine-minute clip, which appears to have been shot with a mobile phone, shows a man being repeatedly struck with bars and batons while he lies in the back of a pick-up truck.
Later in the video, a man hammers at the victim's ankle with the edge of a metal rod and he is shown stripped down to a T-shirt, with raised welts visible on his thighs and buttocks as he curls in a foetal position to protect himself.
Another man is dragged around a field by a dog latched onto the collar of his bloodied shirt as his attackers laugh, then falls to his knees as he is punched in the head numerous times.
Amnesty raised concerns late last year about the treatment of a group of five convicts who were recaptured after escaping from a prison in September.
It said one of the prisoners was so badly beaten he had his right leg amputated below the knee after an open fracture became infected. Another prisoner was allegedly injured after being sexually assaulted with a rifle.
Bayldon said some of the injuries depicted in the video were consistent with those suffered by the prisoners.
"If this video is verified, it will be part of a long list of allegations of torture and beatings in Fiji," he said.
"It takes place in a country in which Amnesty International has serious concerns about lack of freedom of expression, freedom of assembly and a lack of media freedom, where people are often afraid to speak out."