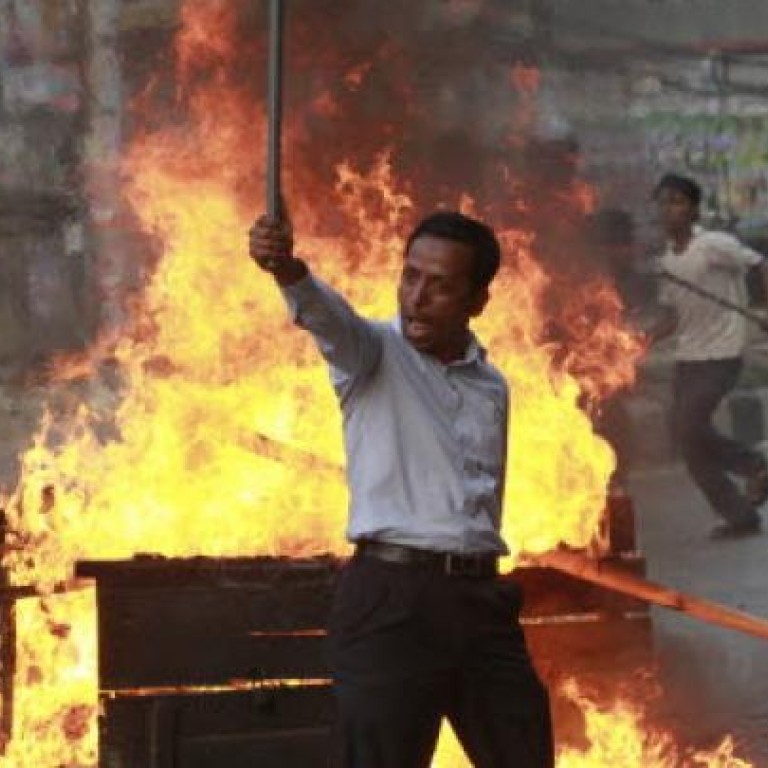 Police in Bangladesh's capital clash with opposition protesters
Police in Bangladesh's capital clashed with opposition protesters enforcing a daylong general strike across the country on Tuesday.
Witnesses and news reports said several homemade bombs also exploded during the beginning hours of the shutdown.
RTV and Bangla Vision stations reported explosions in parts of Dhaka, the capital. It was not clear if there were any injuries.
An opposition alliance led by the Bangladesh Nationalist Party was enforcing the strike to protest alleged police intimidation during a rally on Monday. Police later arrested some senior leaders and more than 100 activists in Dhaka.
The party is demanding restoration of a caretaker government system to oversee upcoming elections. Its ally Jamaat-e-Islami wants a halt to trials of several opposition politicians accused of crimes stemming from the country's 1971 independence war.