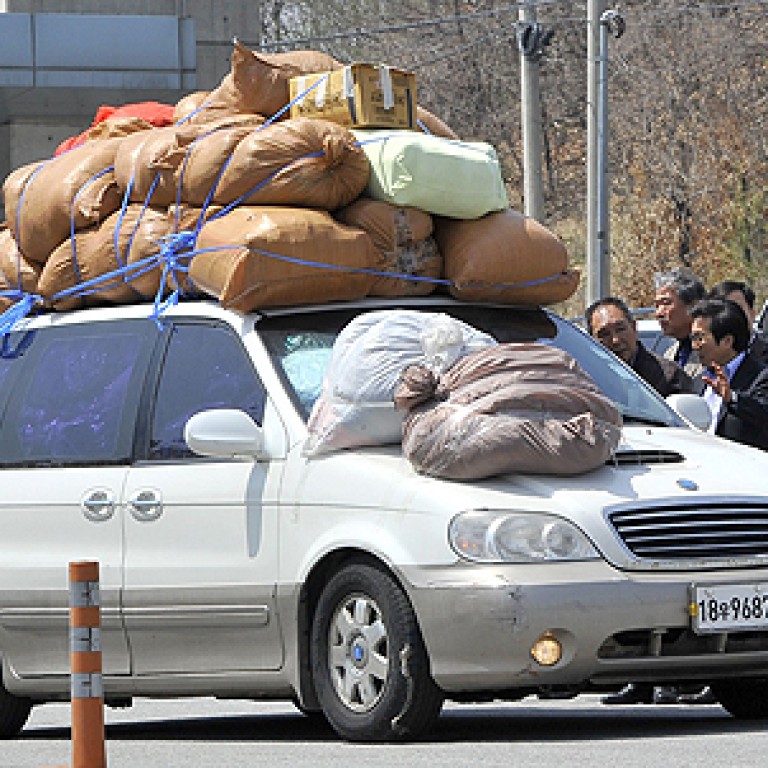 North Korea bars South delegation from joint zone
North Korea on Wednesday barred a delegation of South Korean businessmen from delivering food and supplies to 200 of their staff inside the closed Kaesong joint industrial zone.
Ten representatives of the 123 South Korean firms in Kaesong had applied for permission to visit the zone, two weeks after the North blocked all access amid soaring military tensions on the Korean peninsula.
"Moments ago, North Korea informed us that the request for a visit by 10 representatives of the business companies at Kaesong had been turned down," Unification Ministry spokesman Kim Hyung-Seok said.
"It is very regrettable that the North has rejected the request and disallowed a humanitarian measure," Kim said.
Kaesong, which lies 10 kilometres inside North Korea, was established in 2004 as a shining symbol of inter-Korean co-operation.
Of the nearly 900 South Koreans who were in the zone when the North first cut off access on April 3, around 200 have opted not to leave in an effort to keep their companies running.
But the North's action has left them without supplies of daily necessities, as well as raw materials.
"We again strongly urge the North Korean authorities to take responsible measures for meeting the most basic needs of the staff at Kaesong," Kim said.
The North withdrew all its 53,000 workers and suspended operations in Kaesong on April 8.
Seoul's offers of dialogue to resolve the situation have been dismissed by the North as a "crafty trick".
On Tuesday, North Korea said the South was seeking to shift responsibility for Kaesong's closure, which Pyongyang insists was forced by Seoul's policy of "confrontation" and its "war-mongering" statements.
"The puppet regime can never escape from the criminal responsibility for putting Kaesong in this grave situation", the North's state body in charge of special economic zones said in a statement.
The South is "clinging to sanctions against the North, while bringing in massive volumes of new war machines and madly engaging in exercises for a war of aggression while prattling about dialogue", the statement said.
Neither of the Koreas has allowed previous crises to significantly affect the complex, which is seen as a bellwether of stability on the Korean peninsula and is a key source of hard currency for the North.