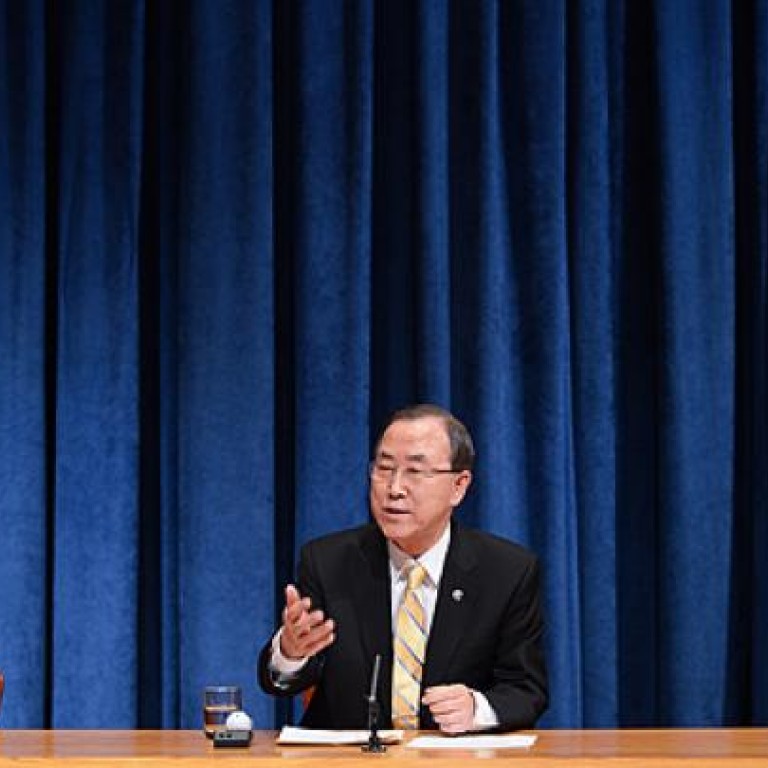 UN's Ban Ki-moon urges North Korea to consider South's dialogue offer
UN Secretary General Ban Ki-moon urged North Korea on Wednesday to "seriously" consider an offer of dialogue from the South concerning the future of the closed Kaesong industrial zone.
North Korea has blocked access to Kaesong – which lies 10 kilometres inside its border – since April 3 amid soaring military tensions on the Korean peninsula.
"I firmly believe that the recent offer of dialogue by the Republic of Korea is genuine and hope that the DPRK takes it seriously," said Ban, a former foreign minister of South Korea.
He also vowed to advance "meaningful dialogue" between the two Koreas.
Seoul's offers of talks to find a way out of the current impasse have been dismissed by the North as a "crafty trick".
South Koreans in Kaesong were told early this month that they could leave when they wanted, but as of Wednesday there were still 200 remaining.
The North withdrew all its 53,000 workers and suspended operations in the zone on April 8.
"I continue to urge the DPRK leadership to reverse course and return to the negotiating table," Ban told reporters, using the acronym for the North's official name.