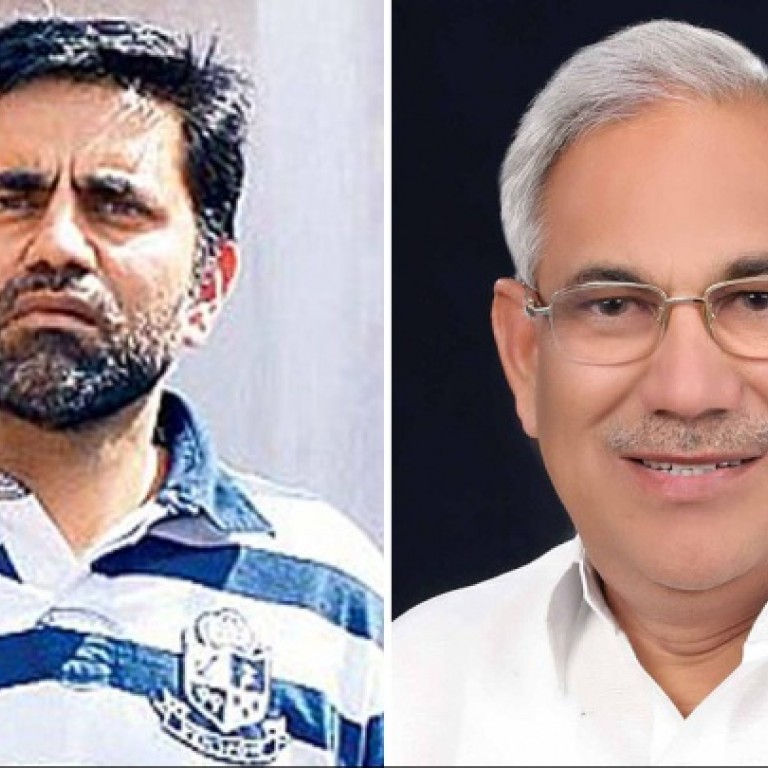 Tycoon's killing epitomises dark side of modern India
Family jealousy, power, a rags-to-riches story, a religious leader on the make, guns and political ambitions - millionaire's death has everything
It is a very discreet neighbourhood. High walls mask lawns and villas and guards stand before polished steel gates. Swimming pools can only be seen from the planes dropping through the heat and dust to New Delhi's airport a few kilometres away. Chauffeur-driven imported SUVs and local tradesmen in battered delivery vehicles constitute the only traffic on the leafy, palm-lined lanes.
But one morning in late March, the calm of Chatarpur, on the southern fringe of the Indian capital, was broken by three gunshots at one of its largest and most secure homes, belonging to Deepak Bhardwaj, an aspiring politician and rich businessman.
Hours later, Neeraj Kumar, New Delhi's police commissioner, told reporters how two attackers had gained entry by pretending to have come "for booking the place for a marriage". The "farmhouses", as the far-from-rustic mansions in this once rural zone are known, are popular venues for society weddings.
"They went inside and started talking to Bhardwaj before shooting him twice at point-blank range," Kumar said.
The killers had found Bhardwaj without difficulty and many of the compound's 25 closed-circuit television cameras had been turned off, leading police to suspect inside help.
The Indian press went into a frenzy. As the investigation progressed, it became clear, at least according to the police, that the story of the murder had everything that fascinates - and some would say characterises - the emerging modern India: family, jealousy, power, a rags-to-riches story, a "godman" or religious leader on the make, political ambitions and guns. And at its core, a family feud.
According to the newspaper, Bhardwaj was born the son of a poor carpenter in a small village in Haryana, a conservative and rapidly developing state.
Bright, he managed to get a job as a stenographer at a court registrar's office in the capital. He rapidly learned how to work the legal - and illegal - tricks of the property business and began investing all he could in small plots of cheap farmland around the outskirts of the capital.
When a new airport was built for the capital, he made his first fortune. Judiciously reinvested, particularly in properties snared in India's labyrinthine court processes, the millions began to stack up.
By 2009, when he decided to move into politics, he declared his worth at £70 million. Even if this made him the richest candidate in local elections in New Delhi, the total was still seen as only a fraction of his true wealth.
The plot on which his house was built was probably worth tens of millions alone, local property agents say.
Bhardwaj got a ticket with a party representing "dalits", the lowest ranks of India's still tenacious caste hierarchy. He lost heavily but his objective had only ever been to buy legitimacy among the capital's elite.
Shortly after the elections, he launched a project: luxury flats for the new middle classes in the city of Hardwar, a religious site of pilgrimage.
Police investigators say they rapidly found that one of the killers was a driver working for a "godman" or guru in Hardwar who, having been expelled by a series of religious groups, wanted to set up his own ashram to draw foreign tourists. The godman, who is still on the run, was to be paid more than £250,000 (HK$3 million) for arranging the hit, it is alleged.
Unable to locate the godman, New Delhi police have been questioning the Bhardwaj family.
Last week his younger son, Nitesh, was arrested. He is suspected of organising the killing after a series of family disputes, partly because he feared he and his mother would be left out of his father's will, investigators said,.
Chhaya Sharma, deputy commissioner of New Delhi police and the chief investigating officer on the case, said that "those responsible" had confessed.
"We have evidence from our interrogations that will be produced in court," he said. "The plot goes back five or six months. There was tension in the family over ownership of the property."
Lawyers for the accused said the police had yet to present any evidence for their claims.
"Both brothers and both parents were all equal partners in the family business and so there was no way my client could have been forced out in the way the police are suggesting," Ramesh Gupta, representing Nitesh Bhardwaj, said.
This article appeared in the South China Morning Post print edition as: Tycoon's killing a mirror of India