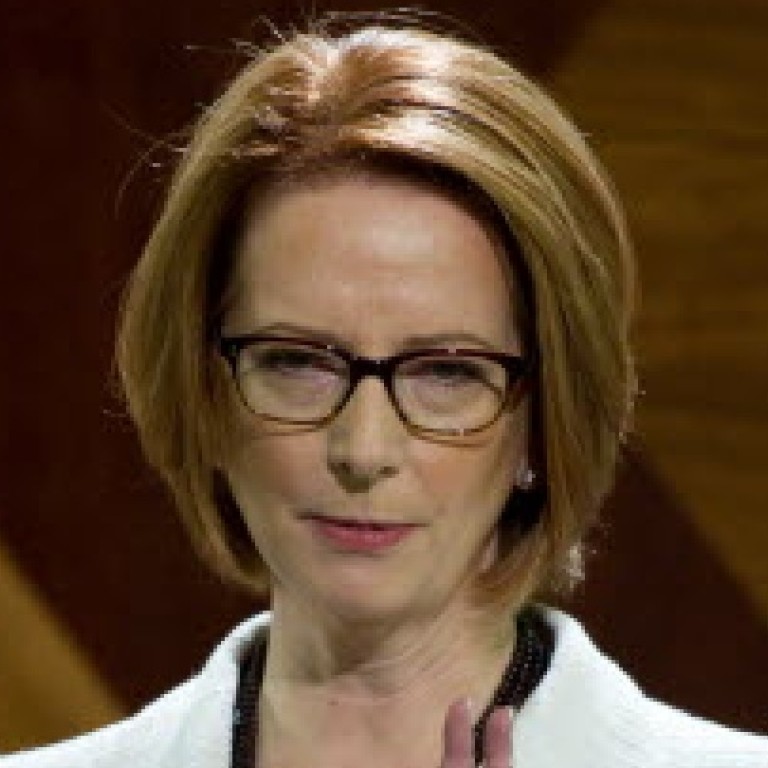 Australia proposes new tax for disability welfare
Prime Minister Julia Gillard has pinned her government's re-election hopes on a new welfare scheme for the disabled, proposing on Tuesday a new tax to better fund care for Australians with severe physical and mental disabilities.
The tax would not be paid until July 1, next year. Gillard said legislation to create the tax would not be considered by Parliament before general elections on September 14.
Opinion polls agree Gillard's centre-left Labor Party government is unlikely to retain power. While the conservative opposition supports the concept of a new disability support fund, it opposes a new tax to pay for it.
Gillard had last year rejected the concept of a new tax. But she said on Tuesday the government could not fund the scheme through savings because company tax revenue was falling billions of dollars short of Treasury Department forecasts due to the cooling mining boom and a strong Australian dollar damaging business competitiveness.
"To announce what we have today, we've needed to make a choice," Gillard told reporters. "I will be asking the nation in September to make a choice too. To endorse this plan to make sure that we support disability care around Australia."
The government plans to fund the scheme by increasing a compulsory health insurance levy from 1.5 per cent of personal income to 2 per cent. That would raise more than US$3 billion in the first year.
The new tax promise was welcomed by groups representing the disabled and doctors.
Around 410,000 disabled people and their caregivers stand to benefit from the scheme, which would become fully funded by the 2018-19 fiscal year.
Disability benefits vary from state to state. Disabled people's financial security can dependent on how they were disabled and whether they can claim insurance in circumstances such as a car accident. All agree that Australia does not spend enough on the disabled.
Opposition treasury spokesman Joe Hockey said his Liberal Party opposes a levy because "business and consumer confidence was fragile."
"This levy is going to hit every household budget," Hockey told Australian Broadcasting Corp. radio.
"A new levy is not going to help business and consumer confidence," he added.
While Australia's debt level is low by the standards of other wealthy countries, the opposition is critical of the government for failing to keep a two-year-old promise to return the budget to surplus in the current fiscal year, which ends June 30.
The government conceded in December that it could not keep that pledge due to a slowing economy and weakening tax revenues.