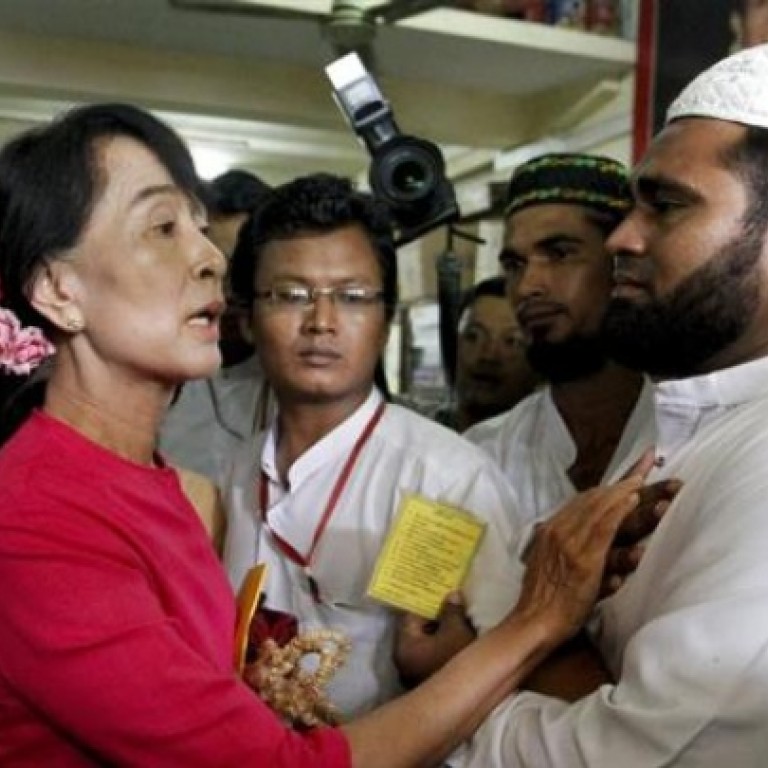 One dead after fresh Myanmar anti-Muslim riots, say police
One person was killed and nine injured after mobs attacked mosques and burned homes in central Myanmar, authorities said on Wednesday, in the latest religious unrest to erupt in the nation.
Riots sparked on Tuesday in the small town of Oakkan, around 100km north of Yangon after a woman accidentally knocked into a young monk, authorities said, amid acute Buddhist-Muslim tensions following a series of attacks in March.
"A man died in hospital of his injuries this morning," a police official said.
Authorities have arrested 18 people after some 77 homes in four villages in the region north of the commercial hub Yangon were burned during a spate of arson on Tuesday evening, president's spokesman Ye Htut said in a Facebook update.
Terrified villagers of both faiths said police were not there to protect them when a crowd attacked a local mosque on Tuesday evening in Mie Laung Sakhan village.
"About 200 to 300 people arrived in our village on motorcycles and destroyed the mosque. All the villagers ran away. We were scared and didn't resist. They destroyed until they were satisfied," Soe Myint, 48, a Muslim in Mie Laung Sakhan village, said.
The village mosque was seriously damaged and around 10 homes burned, according to an AFP journalist at the scene. No security presence was visible until late morning, when about 30 police arrived.
"We heard rumours that the mob will come and attack again this afternoon. Even we were threatened to be killed. We are also scared. We need security urgently," Than Soe, a Buddhist, told AFP.
A heavy security presence was visible on Wednesday morning in Oakkan, where some 30 shops in the market had been destroyed and a mosque damaged.
Religious unrest has exposed deep fractures in formerly junta-run Myanmar and cast a shadow over reforms under a quasi-civilian regime that took power two years ago.
At least 43 people were killed and thousands were left homeless in March, which saw some monks involved in clashes. Other clerics are behind a nationalistic campaign calling for a boycott of Muslim-owned shops.
Last year around 200 people were killed in clashes between Buddhists and Muslim Rohingya -- a minority treated with hostility by many Burmese who see them as illegal Bangladeshi immigrants.
Rights groups have accused authorities of standing by during previous attacks on Muslims or actively participating in some cases. The government rejects allegations that it is complicit in the violence.