Kaesong
Get more with myNEWS
A personalised news feed of stories that matter to you
Learn more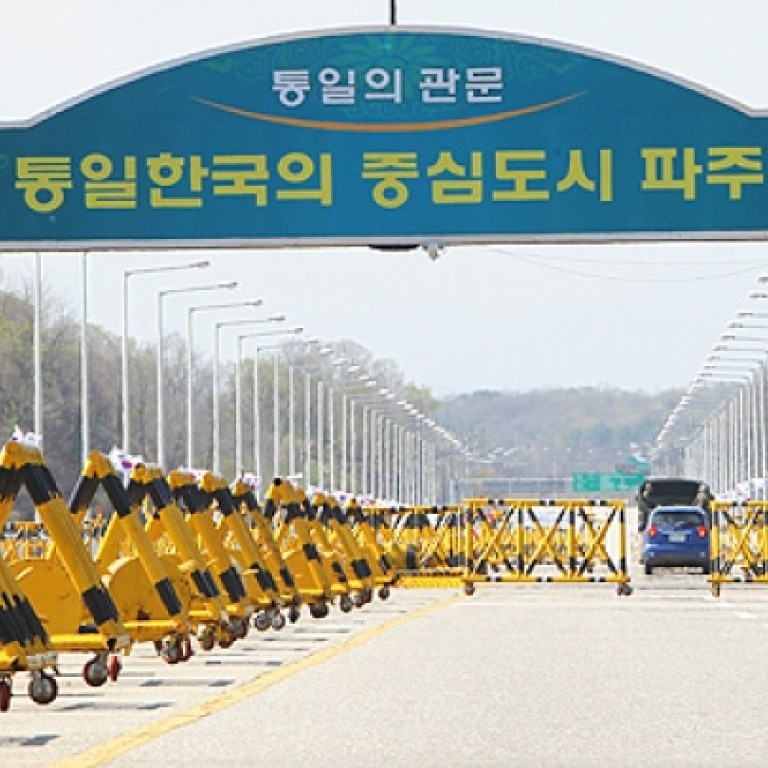 South Korea sees progress on workers' return from North
South Korea said on Wednesday it was edging towards a deal with North Korea to ensure the return of the remaining workers at a joint industrial zone that has become a casualty of military tensions.
The Kaesong industrial complex – built 10 kilometres north of the tense border in 2004 – was once a rare symbol of inter-Korean cooperation but now faces the possibility of permanent closure.
South Korea had been due to pull out its remaining workers on Monday but seven remained to settle unresolved issues such as unpaid taxes and wages for North Korean workers, believed to amount to millions of dollars.
"Differences are being narrowed even if the pace is slower than we expected," a spokesman for the South's Unification Ministry told reporters.
He said the South Koreans had remained at the Kaesong industrial complex "voluntarily" to resolve the issues at the North's request, downplaying fears they might be held hostage.
Seoul last week ordered all remaining South Koreans to leave after Pyongyang banned entry by southerners, pulled out all its own 53,000 workers and rejected the South's call for talks on the impasse.
Tension has been high since the North, angered by fresh UN sanctions sparked by its nuclear test in February and South-US military drills, issued a series of apocalyptic threats of a nuclear war against Seoul and Washington.
Seoul's top nuclear envoy headed for Beijing on Wednesday for talks with Chinese officials on the stand-off on the Korean Peninsula.
South Korean companies with interests at Kaesong have expressed shock at the sudden withdrawal from the complex.
The North ignored a plea by South Korean businessmen to visit the joint industrial zone on Tuesday for talks on its future.
Established in 2004, Kaesong is a crucial hard currency source for the impoverished North, through taxes and revenues, and from its cut of worker wages.
The project was born out of the "Sunshine Policy" of inter-Korean conciliation initiated in the late 1990s by South Korean President Kim Dae-jung.
"We're not dealing with the issue of Kaesong simply from the perspective of economic gains," the Unification Ministry spokesman said.
"It plays roles in the future of inter-Korean relations and peace and prosperity on the Korean peninsula.
"Our position is that Kaesong industrial district should be continuously maintained and developed."
Pyongyang has blamed Seoul for the deadlock.
"All Koreans will never forgive the (South's government) if it allows the Kaesong complex to collapse," the North's government newspaper, , said in an editorial on Tuesday.